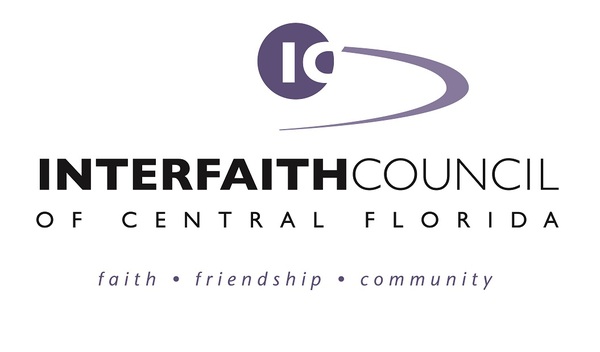 NEWSLETTER  –  NOVEMBER  2013
---
Community Reflects on Kristallnacht's Significance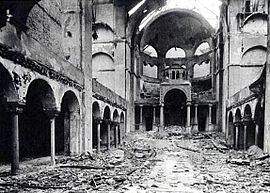 This issue of the Interfaith Council's email newsletter, while not quite having a single theme, focuses heavily on the collaborative efforts among an array of community organizations to ensure that the lessons of history not be lost. On November 9 and 10, 1938, in an event that came to be called
"Kristallnacht"–the night of breaking glass–Hitler's minions unleashed their full fury against the Jews in a manner that had been feared but not seen until those hours of infamy. It was the beginning of the Holocaust. This year, 2013, is the 75th anniversary of that event–which was but the beginning of an avalanche of atrocities that would come to truly defy human imagination. One bright spot about surveying such deplorable events of the past is that so many groups within the Central Florida community have come forward to work with each other to ensure that we not only remember what happened but that we renew our resolve to never let such madness and evil erupt in civilized society again. The events highlighted below, though numerous, by no means encompass the entire collaborative effort that has gone into this highly admirable full-scale community partnership. (Check out the Kristallnacht brochure. See also Kristallnacht 2013.)

Common Path of Jews and African-Americans

At its "Suitable Airs for Kristallnacht 2013" concert (conducted at Macedonia Missionary Baptist Church in Eatonville on October 6), the motif created by theNegro Spiritual Scholarship Foundation focused on the commonality between the experience of Jews in the Holocaust and African-Americans during slavery. The description in the event's printed program declared: "This evening's concert is being sung to honor the memories of those countless men, women and children of African and Jewish lineage respectively who–believing themselves at home in places of lawfulness and tolerance–were instead visited with mistreatment, disenfranchisement, deprivation and death; all sanctioned by governing powers. The combined record of suffering and slaughter brought on by slavery and holocaust remains a stain on modern civilization that has no precedence or equal. In this fiftieth-anniversary year of Civil Rights protest, and seventy-fifth-anniversary year of Nazi brutality, the descendants of slaves and the children of holocaust victims or survivors stand–singing–side by side. Separately, we sought to overcome the past. Together, we strive to reform the present. United, we pledge to change the future!" (See also Kristallnacht 2013.)

ISCF to Sponsor Affordable Care Act "Town Hall"
Not sure what "Obamacare" does and doesn't actually offer? Then have your questions answered. On Saturday, October 26, from 2:30 to 4:30 pm, the Islamic Society of Central Florida's Muslim Social Services is sponsoring a "Town Hall" for members and the general public. At the meeting, your questions will be answered, and you'll learn where and how to apply for coverage. The event will be held at the main campus of the Islamic Society of Central Florida, 1586 North Goldenrod Road, Suite A, Orlando, FL 32807 (407-273-8363). For more detail and to register for the event, click here.

United Nations Day Dinner Being Held October 26
On Saturday, October 26, the Orlando Chapter of the United Nations Association will hold its annual United Nations Day Dinner on the East Campus of Valencia College (701 North Econlockhatchee Trail, Orlando, FL 32825) from 5:00 to 8:30 pm. The purpose of the dinner is to highlight what the UN does worldwide and to discuss what the UNA can do in the year ahead to have both a local and global impact. The keynote speaker will be UCF professor Houman Sadri, who will discuss world affairs, based on his experience as a consultant to the U.S. State Department and Department of Defense. Featured also will be Shot@Life, a United Nations Foundation project that provides disease-prevention vaccines to children worldwide. Read more and register for the event at www.una-orlando.org.

Partnerships in Action to Sponsor Orlando Walk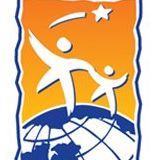 Partnerships in Action, an initiative of the Aga Khan Foundation USA, is once again sponsoring a Partnership Walk in Orlando. Registration begins at Lake Eola Park in downtown Orlando at 10:00 am on Sunday, October 27, with the opening ceremony at 11:00 am, and the walk beginning at 12:00 noon. Last year, the event raised $165,000, according to Partnership in Action's website–100 percent of which went "directly to projects supported by the Foundation; not a cent is spent on administration," the organizers state.  Go to Partnerships in Action for information about the event's sponsor and to Orlando Walk for information about the event itself.
Four Survivors of the Holocaust to Share Experiences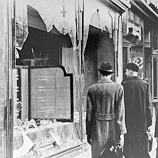 As part of the series of events connected to the 75th-anniversary remembrance of Kristallnacht, a panel of four local Holocaust survivors–Sonja Marchesano, Sylvia Rapp, Eva Ritt and Harry Lowenstein–will share their memories of that night. This special program will be held at the Holocaust Center (851 North Maitland Avenue, Maitland) on Sunday, October 27, at 2:00 pm. The four Holocaust survivors will talk about their experiences of Kristallnacht and how they survived throughout the war. The panel will be moderated by Professor Richard Gair of Valencia College. The program is free and open to the public. Free parking is available on site, and the building is fully handicap-accessible. Also, on Tuesday, November 5, at 6:00 pm, Holocaust Center resource teacher Mitch Bloomer will present a lecture at the Holocaust Center titled, "Memories of Kristallnacht: Last Glimpses of a Dying World." (See also Kristallnacht 2013.)
Holocaust Exhibit: Kristallnacht "In Remembrance"
Through December 20 the  Holocaust Center (851 North Maitland Avenue, Maitland) is featuring its newest exhibit, titled, "In Remembrance: 75 Years After Kristallnacht." Eighteen artists, many of them local, have been invited to share their interpretation of that theme. Their juried art, accompanied by panels that trace the history of the rise of the Nazis and the lessons we can learn, help us remember why "never again" is a promise that must be kept. There's no admission charge. Many of the works are for sale; a catalogue is available here. (See alsoKristallnacht 2013.)
Public Invited to Readers Theater "Witness"
Performances of the readers theater "Witness" (based on eye-witness accounts of Kristallnacht) are being done in classrooms, Sunday Schools and other varied venues around Central Florida–and much further afield–in remembrance of the victims of Kristallnacht, which was the tangible launch 75 years ago (November 9 and 10) of Hitler's Final Solution and the Holocaust. Performances to which the public is invited will be at First Unitarian Church (http://orlandouu.org, 1901 East Robinson St, Orlando) on Monday night, October 28, at 7:00 pm. Phone 407-898-3621 for more information. "Witness" will be performed also at the Church of Jesus Christ of Latter-day Saints Chapel (1375 Woodbury Road, Orlando) on Monday night, November 4, at 7:30 pm. Contact Lynn Whitcomb for more detail. And on Wednesday November 13, at 7:00 pm at St. Mary Magdalen Catholic Church (861 Maitland Avenue in Altamonte Springs) there will be another performance of "Witness." All are welcome! All performances are free, though a freewill offering may be collected. (See also Kristallnacht 2013.)
Central Florida Libraries Focus on Kristallnacht
The Orange County Library System is highlighting the 75th anniversary of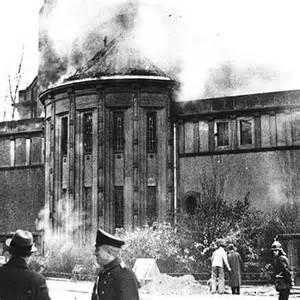 Kristallnacht. On Sunday, November 3, at 4:00 pm, in the Alberston Room of the Orlando Public Library (downtown on Central Blvd., between Rosalind and Magnolia), Holocaust Center resource teacher Mitch Bloomer will present a lecture titled, "Kristallnacht: Why We Remember." Bloomer will explain why Kristallnacht is considered a major turning point in the history of the Holocaust and what lessons this event contains for us today. Also, OCLS branches will display books related to the Holocaust throughout November in commemoration of the 75th anniversary of Kristallnacht.
Conservationist, Essayist, Novelist, Poet Speaks Out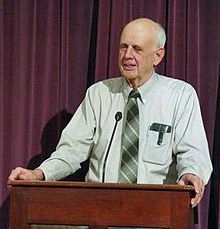 If you have 39 minutes and 39 seconds during which you'd like to kick back and relax but have your mind, spirit and social consciousness test-driven, then you might want to watch journalist Bill Moyers interview Wendell Berry. Moyers's website describes Berry as "a man of the land and one of America's most influential writers, whose prolific career includes more than forty books of poetry, novels, short stories and essays." The interview was taped at Kentucky's St. Catharine College during a two-day conference celebrating Wendell Berry's life and ideas and marking the 35th anniversary of the publication of his landmark book, The Unsettling of America. Here's just one quote from activist Berry to whet your appetite: "The most alarming sign of the state of our society now is that our leaders have the courage to sacrifice the lives of young people in war but have not the courage to tell us that we must be less greedy and wasteful." Rarely will you find such an all-encompassing philosophy that is adhered to so passionately yet presented in such a rational and non-confrontational manner.
Come See–and Listen to–The Three Wise Guys, LIVE!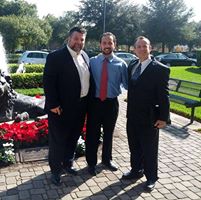 Experience a live show of "Friends Talking Faith with The Three Wise Guys," on October 30, from 6:30 to 9:00 pm, at the Winter Park Community Center, 721 West New England Avenue, Winter Park, FL 32789. This event is hosted by theNile Foundation in cooperation with Building US. This will be a live show with audience participation, focusing on the theme "Prayer in the Abrahamic Faith Traditions." The event is free and open to the public. A complimentary light buffet dinner will be served from 6:30 to 7:00 pm. To attend,you must RSVP.
Humanists of Florida Hosting Conference in Orlando


The Humanists of Florida Association (HFA), one of the largest humanist membership groups in the United States, is hosting its annual "Freethought Conference" on November 2 and 3 in the main ballroom of the Radisson Hotel Orlando–UCF (1724 North Alafaya Trail, Orlando, FL 32826).  According to its website, "The HFA envisions itself as an agent of change in our society, promoting a continuous advancement toward a more democratic, civilized and compassionate world." Recent polls report that about 6 percent of the U.S. population currently self-describe as atheist or agnostic.
Jefferson's Quran: How Islam Shaped the Founders
The title of this brief news item is borrowed from an article posted on the The Daily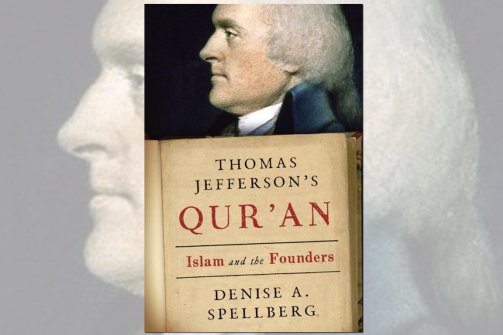 Beast by R. B. Bernstein, who suggests that one of the "nastiest aspects of modern culture wars is the controversy raging over the place of Islam and Muslims in Western society." Bernstein contends that Denise A. Spellberg's recent book,  Thomas Jefferson's Qur'an: Islam and the Founders, should cause some people to rethink their position. According to Berstein, Spellberg "examines the intersection during the nation's founding era of two contentious themes in the culture wars—the relationship of Islam to America, and the proper relationship between church and state. . . . [B]y using Islam as her book's touchstone, Spellberg brings illuminating freshness to an oft-told tale." The upshot is that the book and Bernstein's article both argue that the founders were, in the main, more open to other religions–even ones they might disagree with–than some are suggesting today. For Bernstein, one of the strengths of the book is "its compelling, formidably documented case that Americans divided on this question in the founding period, as they do today, and that the case for inclusion is far stronger, in substance and in the authority of those embracing it, than the case for exclusion."
Theater to Show Film to Commemorate Kristallnacht
On Sunday, November 3, at 12:00 noon, Enzian Theater (1300 South Orlando Avenue, Maitland, FL 32751) is joined by the Global Peace Film Festival, theIslamic Society of Central Florida and the Holocaust Center in sponsoring the screening of the internationally acclaimed documentary BESA: The Promise. The movie will be shown in remembrance of the 75th anniversary of Kristallnacht, the event that telegraphed to the entire onlooking world the true nature of Hitler's intentions concerning the Jews. The movie tells a largely unknown World War II story of how the locals rescued thousands of Jews in Albania, a majority-Muslim country. This award-winning film brings to life a piece of history that's in danger of being lost, and it serves as a reminder that the command to "never forget" also applies to acts of heroism and compassion. Watch the trailer. Click here for tickets. (See also Kristallnacht 2013.)
Multi-Faith Workshop to Focus on Human Values
The New Age (Seniors) Group of the Hindu Society of Central Florida cordially invites the public to a Multi-Faith Workshop focusing on Human Values and Developing Universal Brotherhood. Presented in collaboration with Hindu University of America, the Chinmaya Mission, the Sikh Society of Central Florida and the Interfaith Council of Central Florida, the event will be held at the Community Hall at the Hindu Society of Central Florida, 1994 Lake Drive, Casselberry, FL 32707, from 1:30 to 4:00 pm on Sunday, November 3. The event is free, with prior RSVP to hscfnewagegroup@yahoo.com.  Speakers from a variety of faith traditions will each give a brief presentation on the main human values taught by their faith and how those values promote universal brotherhood. Refreshments and a time for social interaction will conclude the event.
Jewish Community Mourns Passing of a Local Patriarch


Abe Wise, 90, founding president of the Jewish Community Center of Greater Orlando and a pillar of the Central Florida Jewish community, passed to his rest on September 26, 2013. "He was one of the original founders of Temple Israel, the Jewish Community Center, Kinneret Senior Housing, theHebrew Day School [Jewish Academy] and the Holocaust Center," according to the Orlando Sentinel.  "He was instrumental in finding the land and overseeing construction of the original buildings for each of those institutions. Abe was the patriarch not only of his family but also of the Orlando Jewish community." He is survived by his wife (the Holocaust Memorial Resource and Education Center founder), Tess; his two children, Steven (Leora) and Ellen (Mark Lang); six grandchildren; and two great-grandchildren. Donations may be made in his memory to the Holocaust Memorial Resource and Education Center at this site.
Conscience and Courage Author to Speak in Orlando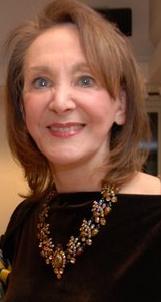 Eva Fogelman, author of the book Conscience and Courage, will speak at the Florida Hospital Seventh-day Adventist Church (Map) at 7:00 pm on Monday, November 4. The event, which is part of theColloquium of the Adventist University of Health Sciences, is free and open to the community. Please RSVP.  Dr. Fogelman (a social psychologist, author and filmmaker who's in private practice in New York City) will speak about the Rescuer Project–a collection of interviews with more than 300 rescuers in North America, Israel and various European and Eastern European countries, which are chronicled in her book Conscience and Courage. Fogelman, an advisor to the United States Holocaust Memorial Museum, writes: "This book looks at those few who defied authority and put themselves at risk to act humanely. These are their stories . . . . [And] it is my hope that these acts of compassion, too, will never be forgotten, and that they will be repeated again and again and again." The University Colloquium is an interdisciplinary program designed to engage students, faculty, staff and members of the community in constructive conversation. This year's theme is Moral Courage. (See alsoKristallnacht 2013.)
Our Story: An Exhibit of Local Holocaust Survivors
From November 4 to 15, the walls of the Rotunda of Orlando City Hall will feature the stories of local Holocaust survivors Miriam Apfel, Felicia Friedman, Margot Glazer, Hedi Goldfarb, Helen Greenspun, Sidy Gruenberg, Fran Hodes, Eva Ritt,Marianne Schleichkorn, Lola Taubman and Tess Wise.In addition to their recollections, each contributed photographs and other mementos that document their unique history. Voicing these recollections was sometimes difficult and painful. The theme "never forget" is a cornerstone of Holocaust education. These inspiring messages of courage, and the ability to move forward to establish a new life in a new land, are of timeless importance for present and future generations. The Orlando City Hall is open each business day from 8:00 am to 5:00 pm. (See also Kristallnacht 2013.)
Maitland Public Library to Feature Kristallnacht Events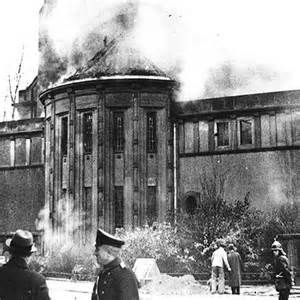 If you don't want to fight for a parking space, and the Orlando City Hall is off your beaten track, you can view the local Holocaust Survivors exhibit (described in the item above) at the Maitland Public Library (501 South Maitland Avenue, Maitland) from November 1 to 17. On November 2 at 2:00 pm, Dr. Vladimir Solonari of the University of Central Florida History Department will present a lecture on "The Significance of Kristallnacht in Holocaust History." And on November 13, at 4:00 pm, the Culture Club will present a multimedia program at the library for school-age children, portraying life in Germany and Israel, as well as Jewish heritage, with the opportunity to sample traditional foods and make a peace-themed craft. (See also Kristallnacht 2013.)
Don't Miss "Friends Talking Faith" Radio Show

Hear the varied perspectives of the Rev. Bryan Fulwider, Rabbi Steve Engel and Imam Muhammad Musri as each week they discuss how faith impacts both the simple and the complicated aspects of life. "Friends Talking Faith with The Three Wise Guys" airs on Tuesdays at 6:30 pm on 90.7 WMFE FM in Orlando. Tune in on your radio or listen online. You can also listen to any show already aired. November's shows are:
November 5: Faith and Culture: Religion and Art–Coping and Understanding (third in a three-part series regarding Kristallnacht; see also Kristallnacht 2013)
November 12: Faith and Society: Veterans Day
November 19: Faith and Society: Human Trafficking
November 26: Faith and Culture: Giving Thanks
Former Under-Secretary of the UN to Speak
The Peace and Justice Initiative of Valencia College is inviting the public to an evening with Ambassador Anwarul K. Chowdhury, former Under-Secretary-General and High Representative of the United Nations. The event will be Wednesday, November 6, from 6:30 to 8:30 pm at the Criminal Justice Institute, Valencia College (East Campus), 8600 Valencia College Lane, Orlando, FL 32825. The event will begin with a half-hour social time and hors d'oeuvres,followed by Ambassador Chowdhury's presentation, titled "Women's Participation Makes Peace Sustainable: 1325's Core Message." His title refers to the United Nations Security Council Resolution 1325, which addresses women's rights. There will be a time for questions and answers. For information about Ambassador Chowdhury and his other speaking engagements during his three-day visit to Valencia College, click here. (Please note the details of each event carefully because some are on the other campuses of Valencia College.)
Winter Park Institute Hosting Violinist Itzhak Perlman
World-renowned violinist Itzhak Perlman will speak at the Warden Arena, Alfond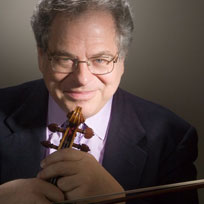 Sports Center, Rollins College at 7:30 pm on Thursday, November 7. Known beyond the classical world for his virtuosity, Itzhak Perlman is highly respected for making music accessible to contemporary audiences. He will share insights and experiences from a lifetime of practicing his craft, including a discussion of of his role in the soundtrack of the award-winning movie Schindler's List. The Winter Park Institute's events are free and open to the public. No tickets or reservations required. For a map of the Rollins College campus, click here. (See alsoKristallnacht 2013.)
Celebrating the Diversity in Your Neighborhood
How well do you know and understand the cultural makeup of your community? Don't know? Not sure how to celebrate this diversity? Then you could benefit from the "Celebrating the Diversity in Your Neighborhood! Workshop" on Saturday, November 9, from 9:00 am to 12:00 noon at the Orange County Internal Operations Center (450 East South Street, immediately west of the Channel 9 TV station). Learn how to engage citizens and cultural organizations to develop and strengthen relationships and make your neighborhood a better place to live. The workshop will focus on the customs, etiquette and best practices for serving, communicating with, and engaging neighbors of diverse cultures. For more information and to register, go to eventbrite or call the Orange County Neighborhood Preservation and Revitalization Division at 407-836-0035. Click here for other events that might be of interest to your religious or community-building group.
Social-Justice Advocates to Host "A Night of Solidarity"
The Matthias Family Life Center at First United Methodist Church of Winter Park (125 North Interlachen Avenue, Winter Park, FL  32789) is partnering with the Hope CommUnity Center in Apopka and others to host a "Night of Solidarity" on Saturday, November 9, from 6:00 to 9:00 pm. The event is designed to break down the walls of injustice and provide hope. The evening will feature a dinner, program and music. The dinner will be a humble meal of rice and beans (the food of the world's poor). The event will provide an opportunity for those present to interact face to face with fellow community activists. There will be a ritual performance in honor of immigrants and victims of injustice. Those in attendance will be reminded of why they do the work they do and why we all must support each other. To cover the cost of the event and to raise much-needed funding for advocacy activities, participants will be asked for a donation: $25 for adults and $10 for students. For more information, call 407-880-4673 and ask for Mary Carroll at ext. 236 or Nilka Melendez at ext. 226.
Bach Festival Society to Present A Child of Our Time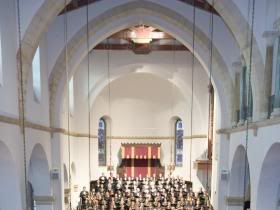 The weekend of November 9 and 10, the Bach Festival Choir and Orchestra, under the direction ofDr. John Sinclair, will present three performances of the oratorio A Child of Our Time at the Knowles Chapel on the campus of Rollins College in Winter Park. The performances will be at 7:00 pm on Saturday night, November 9, and at 2:00 pm and 5:00 pm on Sunday, November 10. As the Bach Festival Society website notes: "Sir Michael Tippett's monumental oratorio, A Child of Our Time, is presented in compassionate honor of the struggle of oppressed people everywhere. These performances are part of a community-wide commemoration of the [75th] anniversary of Kristallnacht in partnership with the Holocaust Memorial Resource and Education Center, the Negro Spiritual Scholarship Foundation, the Interfaith Council of Central Florida, and Rollins College." Tickets range from $25 to $55. Groups of 10 or more may save up to 20 percent. (See also Kristallnacht 2013.)
What is Your View of the Value of Religion?
An Interfaith Discussion Group meets from 7:00 to 8:30 pm on the second Wednesday of each month at Adventist University of Health Sciences on Florida Hospital's main campus. The discussions are open and candid, and the participants represent a variety of faith traditions as well as those who question the validity of faith altogether. For directions to the meeting place, click here. Typically, the monthly Interfaith Discussion begins with a springboard question phrased something like: "What is your faith tradition's teaching on X? In what ways do you agree or disagree?" The November 13 discussion will come from a somewhat different angle. The springboard question is: "What is your view of the value of religion?"
Seminole County turns 100; Author Tells the Story
To help celebrate Seminole County's 100th anniversary since splitting off from

Orange County, the Friends of the Wekiva River have invited Jim Robison to present to the public his photo-driven reflections onSeminole County's Centennial, the title of his most recent book. Robison, an FOWR board member, environmentalist, and an award-winning author of 11 books about Central Florida history, will speak at 7:00 pm on Thursday, November 14, in the community room of Markham Woods Seventh-day Adventist Church (505 Markham Woods Road, Longwood). Learn how Seminole County might not be celebrating this historic event if a Civil War general had kept his promise . . . or if the untimely death of Orange County's sheriff had occurred a year earlier . . . or if the era of the automobile had paved over railroad tracks just a little sooner. The evening is free and open to anyone interested in local history. Come a little early or stay a little late to learn more about Friends of the Wekiva River, the evening's sponsor.
Cornell Museum Featuring Exhibition and Movie
The Cornell Fine Arts Museum at Rollins College is featuring the exhibition"Auktion 392: Reclaiming the Glerie Stern, Dusseldorf" through December 8. Focusing on the case of Max Stern's Düsseldorf gallery, the exhibition addresses the issues of Nazi looted art and the on-going restitution efforts through the courts in America and Europe of works forcibly sold at the instruction of the Nazi regime." In addition, on November 14 at 7:00 pm, the museum will screen the documentaryThe Rape of Europa, the story of Nazi Germany's plundering of Europe's great works of art during World War II and Allied efforts to minimize the damage. Introduction and commentary will be given by Mitch Bloomer, Holocaust Center resource teacher. Movie admission is free. (See also Kristallnacht 2013.)
Third of Nine-Part RELIGION 201 Series Set for 11-19
Once again the Holocaust Center and the Interfaith Council are partnering in a nine-part, once-a-month series highlighting the diversity of religious thought and worldviews in Central Florida.  The third in the series will be on Tuesday night, November 19, featuring a representative each from Islam, Buddhism and Atheism. The topic: "How Much and in What Ways Has Your Faith Tradition or Worldview Made the World Better?" In what ways has your faith tradition contributed to the advance of racial, ethnic, gender and socioeconomic equality? In what ways, if any, has it stood in the way of progress toward inclusiveness and equality? Although the panelists for the entire series are still being lined up, the dates, topics and participating faith traditions for all nine presentations/panels are available at the Holocaust Center website.  All the programs will be at the Holocaust Center (851 North Maitland Avenue, Maitland, FL 32751) and will run from 7:00 – 8:30 pm.
Hindu Reflection
[The following is a Vedic prayer for human unity. It is one of the last prayers from the Rig Veda, the oldest of the four original Vedas. The word "Veda" means "revealed knowledge" in the Sanskrit language.]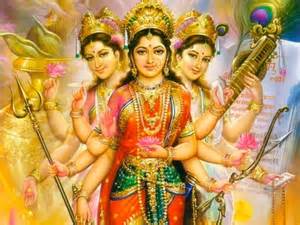 "Let us meet together, talk together; let our minds apprehend alike, in like manner as the ancient Devas (gods), concurring, accepted their portions of offerings.
"Common be our prayer, common be the acquirement, common be the purpose, associated be the desire. I repeat for you a common prayer; I offer for you a common oblation.
"Common be your intention, common be the wishes of your hearts, common be your thoughts, so that there may be thorough union amongst you."