NEWSLETTER  –  FEBRUARY  2015
---
Sikhs Have First-Ever Float in Rose Parade
For the first time ever, Sikhs had a float in the 2015 Rose Parade. The Sikh float in the January 1event highlighted Sikh-American values, the group's history in the United States and the contributions they've made to American society for more than 125 years. The first Sikhs to arrive in North American settled in California and the Pacific Northwest. Their Rose Parade float featured, among other things, the Stockton, California, gurdwara (temple), the first Sikh house of worship in the United States, established 102 years ago. The float's cornucopia and locomotive represent the early Sikh-Americans, who were mainly laborers and farmers–and many Sikh families continue to farm and manufacture in the United States today. Sikhs believe in the principles of one God, equality, freedom and community service. Observant Sikhs are distinguished by their articles of faith, including the dastaar (turban) and beard. Some estimates suggest that today there are more than 700,000 Sikhs in the United States. Click here for more details about the Sikhs' Rose Parade float and the Sikh religion in general.
"The Boy Who Came Back From Heaven" Wasn't There

Last month, Alex Malarkey, whose descriptions of heaven–allegedly gained during a near-death experience when he was six years old and resulting in a bestselling book put together by him and his father–disclaimed his story about the afterlife. "In an open letter to Christian bookstores posted on the Pulpit and Pen Web site," reports The Washington Post, "Alex states flatly: 'I did not die. I did not go to Heaven.'" In a press release, Tyndale House stated: "We are saddened to learn that Alex Malarkey, co-author of The Boy Who Came Back from Heaven, is now saying that he made up the story of dying and going to heaven. Given this information, we are taking the book out of print."

Interfaith Youth Core Responds to Terrorism in France

In response to the 17 terrorist-inflicted deaths in France last month, a number of people currently or formerly associated with the Interfaith Youth Core shared their perspectives. Following is the IFYC-prepared biographical note for each author. Click the name to read what each wrote: Adah Shair, a Muslim student at University of North Florida, who writes on the IFYC blog about her reaction as a Muslim student organizer and reinforces the idea that interfaith cooperation is needed now more than ever. Chris Stedman, Executive Director of Yale's Humanist Community, Author, and IFYC Alumnus, reminds us of the difference between endorsing content from someone's free speech and supporting free speech itself. Dorie Goehring, a student at Harvard Divinity School, writes for State of Formation and the IFYC blog about why she doesn't want to join the #IAmCharlieHebdo trend and challenges readers to consider their role in speaking up against harmful ideas. Joshua Stanton, Rabbi and IFYC Alumnus, wrote for Huffington Post about the need for Muslims and Jews to find each other amidst this tragedy. Hind Makki, Muslim Interfaith Activist and IFYC Alumna, examines in Patheos the many issues of free speech and social tension surfaced by the attacks [and] considers how the country can move forward in ways that reinforce a commitment to pluralism.
Holocaust Center Currently Featuring Herblock Exhibition

Through March 27 the Holocaust Center (851 North Maitland Avenue, Maitland, FL 32751) is featuring Herblock, a collection of political cartoons and commentary produced by The Herb Block Foundation. The goal of the exhibition is to present Herblock's effort to preserve Americans' rights and freedoms through his political cartoons. These spare, folksy drawings made complex issues seem simple and moral choices clear. Syndicated throughout the country, his cartoons focused on important issues of the time, making Americans take note of the human folly that is politics. Divided into three critical topics–Democracy, Education and Civil Rights–these political cartoons produced during a remarkable seventy-two-year career (1929–2001) clearly demonstrate Herbert Block's ability to wield his pen effectively and artfully, using it to condemn corruption and expose injustice, inequality and immorality on topics including the Great Depression, the rise of fascism and World War II, communism and the Cold War, Senator Joseph McCarthy, race relations, Richard Nixon, the Reagan era, the 2000 election and more. Sometimes called "the most feared editorial cartoonist in the country," Block started cartooning in his Chicago teens and went on to win four Pulitzer Prizes and the Presidential Medal of Freedom. He challenged the high and the mighty without fear or favor; Senator Joe McCarthy and Richard Nixon, famously, felt the sting of Herb's pen. In Block's words, it was his job to remind our public servants that "they are, after all, public servants." Click here for more detail and for Holocaust Center hours.
February 1 to 7 Is World Interfaith Harmony Week

The first week of February is a time when supporters of interfaith harmony go the extra mile in seeking to remind "the choir," the congregation and those in the street that it's imperative for faith traditions to exemplify the highest ideals of our respective faith traditions. According to the WIHW website, "The World Interfaith Harmony Week was first proposed at the UN General Assembly on September 23, 2010 by H.M. King Abdullah II of Jordan. Just under a month later, on October 20, 2010, it was unanimously adopted by the UN and henceforth the first week of February will be observed as a World Interfaith Harmony Week." The U.N. resolution launching this week of interfaith-harmony emphasis . . .  "1. Reaffirms that mutual understanding and inter-religious dialogue constitute important dimensions of a culture of peace; 2. Proclaims the first week of February of every year the World Interfaith Harmony Week between all religions, faiths and beliefs; 3. Encourages all States to support, on a voluntary basis, the spread of the message of interfaith harmony and goodwill in the world's churches, mosques, synagogues, temples and other places of worship during that week, based on love of God and love of one's neighbour or on love of the good and love of one's neighbour, each according to their own religious traditions or convictions; 4. Requests the Secretary-General to keep the General Assembly informed of the implementation of the present resolution."
Want Answers for Your Questions About Islam?

The Islamic Center of Orlando is sponsoring an open house at 6:30 pm every Wednesday night to answer the public's questions about the Islamic faith. And it's being done in a relaxed and casual setting "over a cup of coffee." They're even providing the coffee! The question-and-answer events will be held in the dining room of the Muslim Academy of Orlando (MAGO), situated at 11551 Ruby Lake Road, Orlando, FL 32836 (just off Apopka-Vineland Road, near Lake Buena Vista). For more detail or to make a reservation, phone 407-495-6139.
Black History Month Reception and Commemoration Feb 3

Mayor Buddy Dyer, City Commissioner Regina I. Hill, City Commissioner Samuel B. Ings and ONYX Magazine will host Orlando's annual Black History Month Reception and Commemoration on Tuesday, February 3. The event will be held from 5:00 to 7:30 pm in the Rotunda at City Hall (400 South Orange Avenue). During this free event, several organizations and individuals who have made an impact in Orlando will be honored, including the Young Fathers of Central Florida, the "Negro Spiritual" Scholarship Foundation, community activist Father Nelson Pinder and students Yold Delius of Evans High School and Joel Pierre of Wekiva High School, who are excelling in academics, leadership and community service. Seating is limited. RSVP by email or by phone 407-246-2500.
"Friends Talking Faith with The Three Wise Guys"

Hear the varied perspectives of the Rev. Bryan Fulwider, Rabbi Steve Engel and Imam Muhammad Musri as each week they discuss how faith impacts both the simple and the complicated aspects of life. "Friends Talking Faith with The Three Wise Guys" airs on Tuesdays at 6:30 pm on 90.7 WMFE FM in Orlando. Tune in on your radio or listen online. You can also listen to any show already aired. The Friends Talking Faith schedule for February is:
February 3: Faith and Society: Racial Tensions, Protests and Law Enforcement  (A Conversation with Sheriff Jerry Demings)
February 10: Faith and Society: The Three Wise Guys Vision and Our Listeners (Our 100th Show!)
February 17: Faith and Religion: Friends From the East–Sikhism
February 24: Faith and Religion: Friends From the East–Hinduism
See The Three Wise Guys from "Friends Talking Faith" in person on Sunday, March 1, at 12:00 noon at the Enzian Theater (1300 South Orlando Avenue, Maitland, FL 32751). Following the screening of the film 1913: Seeds of Conflict, join them for a community-wide conversation on the Palestinian and Israeli conflict. Click here for more information.
"Getting to Know My Non-Christian Neighbors" Continuing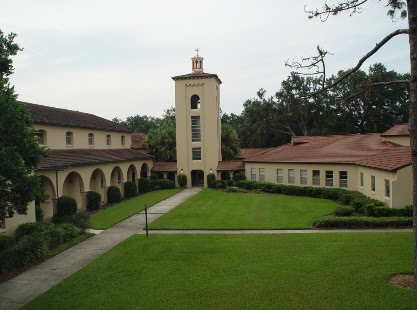 Winter Park Presbyterian Church (400 South Lakemont Avenue, Winter Park, FL 32792) is in the midst of a series titled "Getting to Know My Non-Christian Neighbors," which will run each Tuesday evening until March 10. The series helps you learn about other faith traditions/worldviews. Still to be featured are: Baha'i, Humanism/Atheism, Islam, Judaism, Sikhism and Unitarian Universalism (not necessarily in that order). Each night the speaker will take 25 minutes to present an overview of the main features of her or his faith tradition/worldview. (The goal is information, not proselytizing.) Then the audience will have 25 minutes to ask questions. Plan to attend this open-to-the-public and free-of-charge event. In fact, invite your friends to join you. The program, which runs from 6:30 to 7:20 pm throughout the series, is sponsored jointly by Winter Park Presbyterian Church and the Interfaith Council of Central Florida.
Colloquium to Feature African Immigrant and Unsung Hero

Adventist University of Health Sciences is again this semester inviting the public to enjoy the speakers they've lined up for this academic year's University Colloquium. All speakers will address the theme "Resilience." The first presenter of 2015 is Deogratias Niyizonkiza, subject of the book Strength in What Remains. Deo arrived in the United States from Burundi in search of a new life. Having survived a civil war and genocide, he landed at JFK airport with two hundred dollars, no English and no contacts. He eked out a precarious existence delivering groceries, living in Central Park and learning English by reading dictionaries in bookstores. Then Deo began to meet strangers who would change his life, pointing him in the direction of Columbia University medical school and a life devoted to healing. The presentation will be on Wednesday, February 4, at 7:00 pm at Florida Hospital Seventh-day Adventist Church (2800 N Orange Avenue, Orlando, FL 32804). Those wishing to attend must RSVP at Eventbrite.
Interfaith Series Scheduled at Retirement Community
As our world increasingly becomes one big global community, we find ourselves living near neighbors from a variety of ethnic, cultural and religious backgrounds. We can avoid them because they are different from us, or we can get to know them and be enriched by the diversity they represent. To foster such enrichment, the Interfaith Council of Central Florida is coordinating a series of presentations at the Brookdale Island Lake retirement community (formerly Chambrel, 160 Islander Court, Longwood, FL 32750), which will run from February 6 to May 15, on the first and third Friday of the month, from 1:30 to 2:30 pm, in the facility's community room. The presenters will represent eight faith traditions–Baha'i, Buddhist, Christian, Hindu, Jewish, Muslim, Sikh and Unitarian Universalist (not necessarily in that order). Each presentation will last about 25 minutes, followed by another 25 minutes of questions from the audience.  Each faith's presentation will address three questions: "How does your faith promote human dignity for all and work to eradicate prejudice and bigotry?" "What does your faith teach about humanity's moral/spiritual obligation to help those who are less fortunate?" "What is the role and what are the forms of prayer within your faith tradition?" The dates for the series are: February 6, 20; March 6, 20; April 3, 17; May 1, 15. The presentations are free of charge and the public is invited to join the Brookdale residents for the series.
Congregation of Reform Judaism to Host "Jospel" Concert

And just what is a "Jospel" concert? Simple. The word "Jospel" denotes a combination of Jewish and Gospel styles of music. Over the past 18 years, Jewish Cantor Lisa Levine's work with Interfaith, African-American and Jewish choirs of all ages has inspired her to write music that melds these styles for use in community, Christian and Jewish worship settings. On Friday, February 6, at 7:00 pm at the Congregation of Reform Judaism (928 Malone Drive, Orlando, FL 32810), Cantor Levine will be joined on the Bimah (platform) by CRJ Cantor Jacqueline Rawiszer, the CRJ Adult Choir, the Shirim Ensemble, the Kol Tikvah Youth Choir and the Shir Joy Teen Ensemble, along with members of the Youth Choir of First Congregational Church of Winter Park (Kathy Slage, director) and other special guests. The concert is free and the public is invited. In addition, on Saturday morning, February 7, at 9:30 am you can quiet your mind, open your heart and renew your spirit as Cantor Levine leads out in her nationally acclaimed Yoga Shalom. Through music, deep breathing, gentle yoga postures and relaxation, participants will engage in morning prayers, gathering energy and healing. People of all physical abilities are welcome to participate while seated in a chair. At 6:30 pm on Saturday night, February 7, Cantor Levine will present a special concert (admission charged) reflecting on her experience as the first woman cantor to perform in Cuba. Paired with her insightful narration and slides, the rich and varied program features Ladino songs, Yiddish folk songs, cantorial gems. The concert concludes with favorite Hebrew melodies. Click here for more details about all three of these open-to-the-public events.
Bach Festival Society Undertaking Heavy Schedule
The Bach Festival Society has a full and varied performance schedule for February. 2015 is the organization's 80th anniversary, and according to a BFS release, "Over 2,600 people have sung with the Bach Festival Choir since 1935. Add that to thousands of patrons each year, our talented orchestra members, soloists, staff, and community leaders, and it becomes clear that the Society has had a profound impact on Central Florida."
Interfaith Discussion on Free Expression February 11

The topic for the Interfaith Discussion on Wednesday, February 11, is: "Should there be greater limits on the freedom of expression? How much should we be sensitive to other people's values? What does your faith tradition have to say about such things?" (These recent observations from the Pope provide good background reading for the topic to be discussed.) The discussion group meets from 7:00 to 8:30 pm on the second Wednesday of each month at Adventist University of Health Sciences (671 Winyah Drive, Orlando, FL 32803) on Florida Hospital's main campus. The discussions are respectful, open and candid, and the participants represent a variety of faith traditions as well as those who question the validity of faith altogether. For directions to the meeting place, click here. Admission is free. Everyone is invited.

Homeless Commission CEO Reviews Year 2014
In a recent email, Andrae Bailey, CEO of the 
Central Florida Commission on Homelessness
, enthusiastically described the progress made in 2014. "We created and launched the prolific advocacy campaign 'Rethink Homelessness' that, to date, has more than 30,000 local followers on social media and thousands interacting on other internet platforms. This campaign has become the most successful local advocacy campaign our community has ever seen. One of the campaign's videos 
Cardboard Stories 
has been viewed over 4.5 million times in the past six months and has been covered by over 300 media outlets around the world. It is the most viral nonprofit video in our
community's history. The outdoor advertising and billboards from this campaign have reached hundreds of thousands of people and challenged them to rethink homelessness. . . . [M]ore than 400 top business leaders attended a Regional Forum on Chronic Homelessness in August; and 350 faith leaders came together for our community's first-ever Faith Summit on Homelessness, held just a few short weeks ago. The community trip to Houston/Harris County was a key in our collective journey with more than 75 top Central Florida leaders seeing firsthand how that community came together and reduced homelessness by over 50 percent in just three years. This video highlights our 2014 Year in Review. . . . Public and private-sector investments are now being made toward this successful model including the recent $6 million gift by Florida Hospital, the single largest private-sector commitment to homelessness in Central Florida history. . . ." Learn more at the Commission on Homelessness website.
First Unitarian Church Series Catering to All

First Unitarian Church of Orlando (1901 East Robinson Street, Orlando) will be a hive of activity each Wednesday evening from February 11 to March 18. It's "a time for all ages to create community and nurture spiritual and intellectual growth." Advertising for the series invites members and the public to "come take a midweek break and enjoy a tasty meal, good conversation, a moment of inspiration and reflection . . .  and an engaging class or discussion group." Classes carry such titles as "Wanta Contra (Dance),"  "Level 6 Parenting: Parenting With a Purpose," "Escalating Inequality," "Daring Greatly," "Play It Again, Sam" and "Light Your Fire with the Chalice Choir." Click here to get the details of each class and information about any costs. Click here for information on how to register and/or RSVP.
FUMCO's NU Class to Host Theology Weekend 2015

"Focus on Process Theology: Can Faith and Science Coincide?" will be the theme of guest speaker Dr. John B. Cobb Jr. during the Theology Weekend to be hosted February 14 and 15 by the NU Class of First United Methodist Church of Orlando (142 East Jackson Street, Orlando, FL 32801). Dr. Cobb, an American theologian, philosopher and environmentalist, is often regarded as the preeminent scholar in the field of process philosophy and process theology. Dr. Cobb's presentations will focus on how there can be a unified area of thought in relation to science and other world religions. Dr. Cobb is Professor of Theology Emeritus at Claremont School of Theology. The seminar is free and open to the public. Click here for more information.
Library to Screen Film About Unconscious Bias

American Denial, a film by Llewellyn Smith, Christine Herbes-Sommers and Kelly Thomson, will be screened on Sunday, February 15, at 2:00 pm in the Winter Park Library community room (460 E. New England Avenue, Winter Park, FL 32789).Click here to register to attend. The film uses the story of Gunnar Myrdal's 1944 investigation of Jim Crow racism as a springboard to explore the power of unconscious biases and how the ideals of liberty, equality and justice still impact notions of race and class today. The 
screening is a cooperative venture between the Winter Park Library and the Global Peace Film Festival, which in 2015 will run from September 28 to October 4. More details about the GPFF will be provided as the dates come closer.
Encore Sponsoring Free Alzheimer's Information Day

Are you worried that a loved one may have Alzheimer's? Then you may be interested in a one-day free seminar aimed at providing you with the latest information about how to determine if your loved-one is developing the disease and what you should do about it. A panel of experts–Ariel F. Cole, M.D. of Florida Hospital; Martin D. Hamburg, Ph.D. of Weill Cornell Medical College; Nancy Squillacioti of the Alzheimer's and Dementia Resource Center; and the Rev. Bryan G. Fulwider of the Interfaith Council of Central Florida–will answer your questions. The event will be held Saturday, February 21, from 10:00 am to 3:00 pm at Encore at Avalon Park (13798 Cygnus Drive, Orlando, FL 32828; go south on Alafaya Trail, then turn onto Avalon Park Blvd.) and lunch will be provided. Please RSVP to Francesca at 407-270-7500. Space is limited. Encore at Avalon Park is an Assisted Living Community specializing in Alzheimer's care. Click here to hear a recent radio broadcast of Dr. Martin D. Hamburg talking about Alzheimer's on "Friends Talking Faith with The Three Wise Guys."
"The Conversation Project Comes to Central Florida
Benjamin Franklin sagely observed that "in this world nothing can be said to be certain, except death and taxes." And no religious affiliation, ethnic origin or socio-economic level gives you a pass. Some things are inevitable. And deep down we all know it. A survey conducted by The Conversation Project revealed that 90 percent of respondents said talking with their loved ones about end-of-life care is important, yet only 27 percent had actually done so. Granted these statistics, the Florida Gerontological Nurses Association is especially pleased to announce The Conversation Project in Central Florida. A grant provided by the Winter Park Health Foundation supports this initiative aimed at making it easier for us to have meaningful discussions about the care we want at the end of life. When these conversations result in legal documents that are shared with loved ones and medical providers, we can feel confident our wishes will be honored. And our families receive a beautiful gift: They won't be burdened with having to guess what we want if we can't speak for ourselves. Download a Starter Kit so you can begin talking with your loved ones about your wishes for end-of-life care. Also, The Conversation Project in Central Florida is seeking volunteers to help get individuals and families to talk about their end-of-life wishes, commit them to writing and share them with others. Consider participating in The Conversation Project's February 27 training program. For more information, email Donna Gray, or phone her at 407-739-8854.
Community Food and Outreach Takes Stock of 2014

Community Food and Outreach (150 West Michigan Street, Orlando, FL 32806) reports that, thanks to the dedicated individuals, companies and organizations that fueled its programs, it was able to provide case management for 2,853 clients in its Life Enrichment Center last year. CFOC saved participants in the Cost Share Grocery Program $2.8 million on food and household items in 2014. The organization raised $830,015 in annual fund donations, and volunteers recorded 59,396 hours of service. CFOC serves as a place where those who don't know where to turn can come for support, for motivation and, most importantly, for hope. But major challenges remain. CFOC reports that more than half of Orlandoans are just one financial shock away from falling below the poverty line, that Central Florida has the largest share of low-paying jobs in the country, and that Orlando's median pay ranks last among the nation's 50 largest metropolitan areas.
Faiths to Discuss "Building Compassionate Communities"

On Saturday, February 28, American Muslim Community Centers (811 Wilma Street, Longwood, FL 32750) will host an event titled "Building Compassionate Communities." The event will begin at 1:00 pm with a "meet and greet." Those wishing to do so may observe or participate in the hosts' afternoon prayer at 1:30. At 2:00 pm, Dr. Joel Hunter, senior pastor of Northland Church in Longwood, will present a Christian perspective on Building Compassionate Communities, followed by an Islamic perspective, presented by Ustadh Ali Ataie. An approach called "Handshake 4 Peace" will be presented, followed by audience questions. The event will conclude with more opportunity to socialize. Attendance is by RSVP only.
.
Islamic Society of Central Florida Hosting Open House

On the fourth Saturday of every month, the Islamic Society of Central Florida hosts an "Open House Invitational" at which you can learn about Islam and the Muslim community from Muslims themselves. The event Includes a presentation, a question-and-answer time, an international dinner, a tour of the mosque, and more. The event is conducted at the Center for Peace at the headquarters of the Islamic Society of Central Florida (1021 North Goldenrod Road, Orlando, Florida 32807).  A tour of the mosque will be conducted at 5:30 pm, followed by the rest of the program. Register at Eventbrite–just choose a date that fits your schedule. The next Open House Invitational is February 28.
Movie 1913: Seeds of Conflict to Be Screened at Enzian

A pre-release viewing of the movie 1913: Seeds of Conflict is scheduled for 12:00 noon on Sunday, March 1, at the Enzian Theater (1300 South Orlando Avenue, Maitland, FL 32751). Several local entities are working with the Enzian to make the movie available to the Orlando public before its official release date later in March. A synopsis at the movie's website says this: "Breaking new ground and shattering old myths, 1913: Seeds of Conflict, directed by award-winning filmmaker Ben Loeterman, explores the little-known history of Palestine during the latter part of the Ottoman Empire, a time of relative harmony between Arabs and Jews. Living side by side in the multi-lingual, cosmopolitan city of Jerusalem, Jews, Christians and Muslims intermingled with a cultural fluidity enjoyed by all. How did this land of milk and honey, so diverse and rich in culture, become the site of today's bitter and seemingly intractable struggle? Was there a turning point, a moment in time when things could have been different? Weaving the raveled threads of Arab and Jewish narratives back together, 1913: Seeds of Conflict provides new and fascinating insights into the dramatic events that took place in Palestine which set the stage for the coming century of unrest." Keep watching the Enzian website for more specific details and ticket purchase.
Date Set for 2015 Multi-Faith Workshop at HSCF

The Hindu Society of Central Florida has announced that its fourth annual Multi-Faith Workshop will be held at the HSCF's community room on Sunday, November 1, from 1:30 to 4:30 pm. Save the date. More details will be provided as the date draws closer.
Your Tax-Deductible Contributions Always Appreciated
The Interfaith Council of Central Florida, Friends Talking Faith With the Three Wise Guys radio program, Building US and the just-emerging InterDiversity Institute–all of which work closely together–invite those who are blessed by the contribution we make to the community to help us in return. All contributions are tax-deductible and may be sent to: PO Box 3310, Winter Park, FL 32790-3310. Indicate which of the four entities above you wish to receive the benefit of your gift. Thanks to all whose support has made our activities possible.
Baha'i Reflection

"Be fair in thy judgment, and guarded in thy speech. Be unjust to no man, and show all meekness to all men. Be as a lamp unto them that walk in darkness, a joy to the sorrowful, a sea for the thirsty, a haven for the distressed, an upholder and defender of the victim of oppression. Let integrity and uprightness distinguish all thine acts."–Bahá'u'lláh, the founder of the Baha'i faith.