NEWSLETTER  –  JULY  2015
---
Jains and Catholics Have Dialogue on CompassionThe JAINA Interfaith Committee and the Jain Center of Washington, D.C., jointly organized 
a Jain-Catholic Dialogue on Compassion on May 24 at the Jain Center of Washington, D.C. The theme of the dialogue was: The Practice of Compassion as a Contribution to Peace—Jain Perspective. The event was attended by His Eminence Jean-Louis Cardinal Tauran and other Catholic and Jain leaders. The main Jain presentation, which gives a succinct and thought-provoking overview of many of Jainism's perspectives and values, can be accessed here. The six-page presentation covered each of the following topics in brief:  Universal Forgiveness Prayer, Essence of Jainism, Ahimsa and Compassion, Doctrine of Pluralism (Anekantwad), Non-possession / Non-attachment (Aparigraha), Selfless Service to Needy and Suffering (Vaiyavrutti), Four Compassionate Bhavna or Reflections, Seven Cardinal Virtues of Ätmasiddhi Shastra, Jain Conduct and its Relevance to Modern Times, Universal Friendship Prayer. On July 28, a representative of the Jain temple in Altamonte Springs will meet with the Interfaith Council of Central Florida Executive Committee. The goal is to establish Jain participation in the Interfaith Council.

Court Says Sikh ROTC Applicant Can Wear Turban

From Religion News Service: "A federal court has ruled that a Sikh college student must be allowed to join his school's Army ROTC with his long hair, beard and turban intact. . . . In her decision, Judge Amy Berman Jackson of the U.S. District Court in Washington, D.C., said on Friday (June 12) that the Army has made so many exceptions for secular grooming issues—more than 197,000, including a 'vampire Mickey Mouse' tattoo—that it had to make an exception here to comply with the Religious Freedom Restoration Act. . . . 'All this Sikh student wants to do is to serve his country,' said Eric Baxter, senior counsel at the Becket Fund for Religious Liberty, which supported the student's case. 'The military cannot issue uniform exemptions for secular reasons but then refuse to issue them for religious reasons. The Religious Freedom Restoration Act was written and passed nearly unanimously by Congress precisely to protect the rights of individuals such as Mr. Singh' . . . . The student, Iknoor Singh, a junior at Hofstra University in Hempstead, N.Y., was told in 2014 that his hair and turban did not conform to the Army's grooming and uniform standards and therefore he could not join the school's ROTC (Reserve Officers Training Corps) program. . . . Sikhs are forbidden to cut their hair and beard as symbols of their obedience to their faith. Singh told the court that cutting his hair and beard would mean 'dishonoring or offending God.'"
Northland Pastor Responds to Charleston Massacre
Following the racism-motivated massacre of nine members of the Emanuel AME Church in Charleston, South Carolina, Dr. Joel C. Hunter, senior pastor of Northland, A Church 
Distributed, issued the following call for response: "I know you will join me in praying for our brothers and sisters in the wake of the horrible act of hate perpetrated on the saints gathered for Bible study in Emanuel AME Church. So many of us struggle to comprehend how the best of people and places could be violated by the worst of evil. We know we have a real enemy who was a murderer from the beginning and still whispers lies into people's hearts. But we also know that we are called to be responsible to follow Christ and overcome the damage done. . . . May those who have been traumatized by this despicable act feel our solidarity with them, even as they worship this weekend. Then let us do everything we can to overcome evil with good, building relationships across all racial and ethnic boundaries. Let us, following our heavenly Father, 'so love the world' that we give ourselves to its redemption and healing."
U.S. Jews ALL Show Solidarity with African-Americans
"Beliefs and lifestyles within Judaism vary widely from denomination to denomination," says 
a recent Huffington Post article
. "But when it comes to . . . [the] fatal shooting of nine people at the Emanuel African Methodist Church, a historic black church in Charleston, South Carolina, the American Jewish community is standing united." On the weekend of June 27, rabbis of all Jewish denominations across the United States led their congregations in a "Shabbat of Solidarity" with the African-American community. When Rabbi Stuart Weinblatt, who leads the Congregation B'nai Tzedek in Potomac, Maryland, heard about massacre, he "was reminded of the 'dual narratives' of racism and persecution against the Jewish and black communities," the Huffington Post reports. "Both groups have been historically oppressed, and many rabbis draw a link between the effect of the Holocaust on the Jewish community and the effect of slavery on the African American community." Such universal empathy from the Jewish community led to the pan-denomination, nationwide "Shabbat of Solidarity." Rabbi David Kay of 
Congregation Ohev Shalom
 in Maitland called it "a remarkable display of interdenominational unity," which, needless to say, was greatly appreciated by African-Americans.
Interfaith Council Sends Letter to Charleston Church
Following the massacre of nine worshippers at the Emanuel African Methodist Episcopal Church in Charleston, South Carolina, by a racist assassin, the executive committee of the Interfaith Council of Central Florida composed a letter of solace and solidarity, which was signed by representatives of eight faith traditions and sent to the congregation. It can be read in full on the Interfaith Council's Facebook page.
Some Baha'i Scriptures Ideal for July 4 Celebrations

Although the Baha'i faith originated in Persia in the first half of the 19th century, its scriptures and its leaders spoke promisingly of the destiny of the United States. An article on the Huffington Post looks at "some specific prayers and passages about the destiny of America that are thought-provoking." Note the following prayer for the United States that was first spoken by Abdu'l-Baha in Chicago in 1912: "O Thou kind Lord! This gathering is turning to Thee. These hearts are radiant with Thy love. These minds and spirits are exhilarated by the message of Thy glad tidings. O God! Let this American democracy become glorious in spiritual degrees, even as it has aspired to material degrees, and render this just government victorious. Confirm this revered nation to upraise the standard of the oneness of humanity, to promulgate the Most Great Peace, to become thereby most glorious and praiseworthy among all the nations of the world. O God! This American nation is worthy of Thy favors and is deserving of Thy mercy. Make it precious and near to Thee through Thy bounty and bestowal." Read more here.
"Friends Talking Faith with The Three Wise Guys"

Hear the varied perspectives of the Rev. Bryan Fulwider, Rabbi Steve Engel and Imam Muhammad Musri as each week they discuss how faith impacts both the simple and the complicated aspects of life. "Friends Talking Faith with The Three Wise Guys" airs on Tuesdays at 6:30 pm on 90.7 WMFE FM in Orlando. Tune in on your radio or listen online. You can also listen to any show already aired. The Friends Talking Faith schedule for July features the following:
July 7: Faith and Science: Global and Local Water Issues (with Mr. Eric Rollings, Chairman of the Orange Soil and Water Conservation District)
July 14: Faith and Religion: Clergy Education and Leadership
July 21: Faith and Society: Religious Persecution
July 28: Faith and Society: The Effects of Poverty on Children (with Ms. Marian Wright Edelman, Founder and President, Children's Defense Fund)
Vision Orlando Hosting Morning Business Bible Study
Dr. George Cope, pastoral director of Vision Orlando, is conducting a Bible study for Christian professionals each Tuesday morning from 7:00 to 8:00 am on the second floor of the Timothy Plan Building (1055 Maitland Center Common, Maitland, FL 32751). His study follows two parallel tracks: One track focuses on personal spiritual growth, while the other addresses how it is applied to one's profession and professional life. The group currently consists of 12 to 15 men and women, and others are invited to join. The current study is focusing on Empowered Purpose, looking at how the Holy Spirit chooses to indwell and use every aspect of why we were created. Phone 321-439-8719 for more details. Vision Orlando is a "Christian organization of community and ministry leaders who have come together to seek the presence of God in Greater Orlando, to help mobilize the church and to transform our communities."
Interfaith Youth Core Discussion Features U.S. Hinduism
What's it like to grow up in the United States as an adherent of a minority (in this country, that is) faith tradition? Is it possible to gain spiritual and practical insights from another faith tradition even if one never subscribes to the whole package. The Interfaith Youth Coreprovides insight into those questions and more in a voice recording titled "Hinduism in Contemporary America." The IFYC-provided blurb about the recording states: "Varun Soni, the Dean of Religious Life at the University of Southern California, joins us this month on Common Knowledge as we talk about Hinduism in the United States. He chats with us about growing up Hindu as a boy in Orange County, California, and discusses the challenges and opportunities of overseeing one of the most religiously diverse student bodies in the nation. We also share a story from Kristi Del Vecchio, a young interfaith activist, about how a Hindu concept radically changed how she thinks about food." Click here to listen to the 22-minute recording.
HOPE Helps to Stock Back-to-School Backpacks Again
For the seventh year running, HOPE Helps is once again trying to ensure that students whose parents have limited funds are nevertheless ready to get back into study when school resumes in August. Thus the existence of HOPE's Back-to-School Bash. If you're not aware of this eastern Seminole County community service, then check out all the details to see where you can help or be helped. Remember, the roles of donor and 
recipient are highly portable: Today's recipient may be tomorrow's donor, and today's donor may be tomorrow's recipient. So think of projects such as this as your chance to "pay it forward." And then hope you never have to draw on the "account" you've established. Of course, the Back-to-School Bash is but one of many things HOPE Helps is doing. So see what else is on the list that captures your imagination.
Local Sikh Experiences Sikhism as It Is in Spain

Jasbir Singh Bhatia, long-time Central Florida resident and past president of the Sikh Society of Central Florida, recently was privileged to go to Spain for the wedding of a friend's family member. The marriage ceremony, held in the Sikh gurdwara (temple) in Palma, Mallorca, Spain, received major coverage in a local newspaper. Mr. 
Bhatia also visited a gurdwara in Barcelona, learning that there are four of them in that city. He was impressed to discover that some 500 people join the langar (free community-kitchen meal) every day. A large number of langar participants are local people of other faith traditions. Hospitality—especially surrounding food—is a foundational value in Sikhism. All gurdwaras provide a meal in conjunction with gatherings for worship. Guests are always welcomed. In Barcelona, due to space limitations and the number of guests, the langar goes on for about four hours during lunch hours. A langar is provided there three times a day.
Interfaith Discussion: Income Inequality and Your Faith
The topic for the Interfaith Discussion on Wednesday, July 8, is: "What is your faith tradition's position on income inequality? Does it teach that there's a moral obligation to create a more just system? If so, what's the vehicle to make it happen? Governmental intervention? Moral suasion? What?" The discussion group meets from 7:00 to 8:30 pm on the second Wednesday of each month at Adventist University of Health Sciences (671 Winyah Drive, Orlando, FL 32803) on Florida Hospital's main campus. The discussions are respectful, open and candid, and the participants represent a variety of faith traditions as well as those who question the validity of faith altogether. For directions to the meeting place, click here. Admission is free. Everyone is invited.
July 13 White House to Discuss Aging in America
On Monday, July 13, President Barack Obama and the White House will host an interactive conference and conversation about aging in America, focusing on four major issues: retirement security, healthy aging, elder justice and long-term services and supports. The event, which will take the form of a "Watch Party" with live streaming, will be co-hosted by the Rollins Center for Health Innovation and the Winter Park Health Foundation. Free and open to the public, the conference will run from 8:00 am to 4:00 pm at the Bush Auditorium in the Bush Science Center at Rollins College. No RSVP is required. Complimentary refreshments and healthy snacks will be served, with breakfast and lunch available for purchase on campus from 8:30 am to 12:30 pm. Parking is free at the SunTrust Parking Garage, located at 203 East Lyman Avenue, Winter Park. Please bring your parking ticket for validation. The final agenda for the event is not yet available. Click here to obtain the most current information regarding the event. Statistical info: In 2013, some 44.7 million Americans were 65 or older, and 6 million of those were 85 or older. Over the next 50 years, the first category expected to more than double to 92 million, and the second category is expected to triple to 18 million
Enjoy an Armchair Tour of the Sikhs' Golden Temple

Don't know much about the Sikhs but would like to learn more? Then why not start with a sit-in-your-armchair tour of the Golden Temple at Amritsar, India, the holiest of Sikh sites. And if you'd like to learn more about local Sikhs, why not get out of your armchair and visit a service at one of the two gurdwaras (temples) in Central Florida—the Sikh Society of Central Florida (2527 West State Road 426,Oviedo, FL 32765; 407-366-8265) and Gurdwara Nanaksar (2480 North Hoagland Blvd., Kissimmee, FL 34741; 407-846-1291).
Christian Service Center Stocking School Pantries
Aren't familiar with the Christian Service Center? Then let's remedy that right now. To get started, you need to go to the organization's website, where you'll find not only what this non-profit does, you'll also discover why and, as you would expect, you'll be invited to get involved. Let's look at just one of the many things the Christian Service Center does—Love Pantry—which makes food available in Orange County Public Schools. "Since the Love Pantry program began in 2011, over eight thousand family members have received food and hygiene items, plus valuable community resource information available in each of the 63 Love Pantry schools," the website says. "'When I first approached First Baptist Orlando with a funding request for putting a food supply directly into schools, I had no idea the program would be this successful,'" says executive director Robert Stuart. But that's not all. This brief introduction has barely scratched the surface. So spend some time looking around the website. You'll be both impressed and inspired.
Holocaust Center to Host Summer Interfaith Series
Once again the Holocaust Center and the Interfaith Council of Central Florida are partnering to present a new adult education series, titled "Understanding Our Tapestry of Faiths." The presentations will be on Wednesdays—July 15, 22, 29 and August 5—with each session running from 2:00 to 3:30 pm. Each session will feature representatives of two faith communities, and each speaker will have about 20 minutes to present, followed by about 45 minutes of questions and discussion. (The series will be structured to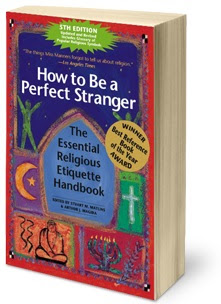 encourage open discussion.) The faiths that will be presented are: Baha'i, Buddhism, Christianity, Hinduism, Islam, Judaism, Sikhism and Unitarian Universalism, though not in that order. In addition to a general overview, speakers will each address three central questions: In what ways is your religion similar to and different from other faiths? What is most misunderstood about your faith tradition? What are the roles and forms of prayer, if they exist? The registration charge of $15 will cover the cost of the book How to Be a Perfect Stranger, which the Holocaust Center will pre-order for participants. Attendees are encouraged to begin reading the book before the first presentation. The registration form may be sent to Susan Mitchell or hand-delivered to the Holocaust Center.
Speaker for Nu Class to Look at Civil Rights

Rudolph C. Cleare, management and development director of the "Negro Spiritual" Scholarship Foundation, will speak at the Nu Class of First United Methodist Church of Orlando on Sunday, July 19. The public is invited. He says of his presentation, titled "The Way Forward": "We are commemorating the 50th anniversary of the Civil Rights Movement at a point in time when our American social fabric—woven as it is from separate threads of skin color, racial origin, language, sexual orientation, religious tradition, political affiliation and regional custom—seems tattered and frayed in places. My reflections will reach back into the vast storehouse of humanity's spiritual traditions for words and images that speak of what, against great odds, might lead us in search of a way forward beyond our fears, beyond our disappointment, beyond the renewed mistrust our current socio-political circumstance has bred. Recordings of selected Negro spiritual songs will be played during the presentation." The Nu Class "provides an alternative learning experience for adults of all ages where diverse opinions are discussed in a spirit of mutual respect." It meets on the First Floor, Room 6, of First United Methodist Church of Orlando (142 East Jackson Street, Orlando FL 32801). The class goes from 9:30 to 10:45 am each Sunday.  Click here for location and parking information.
Interfaith Council Director to Speak at First Unitarian
James Coffin, executive director of the Interfaith Council of Central Florida, is scheduled to speak for the 11:00 am worship service at First Unitarian Church of Orlando (1901 East Robinson Street, Orlando, FL 32803) on Sunday, July 19. The title of Coffin's presentation is "Two Stories and a Tiny Sermon," in which he'll look at the words of Jesus that say we must be "born again." Does the expression "born again" have meaning only to Christians? Or could there also be more universal applications that go beyond the specific meaning that Christians usually attach to the expression? To make his point, Coffin will tell two stories about defining moments—one about a broken nose, the other about a bottle of whiskey. The public is invited. For further information, contact First Unitarian Church at 407-898-3621.
Shepherd's Hope to Sponsor Golf Tournament
If you're a golfer, you should seriously consider being at the Reunion Resort, a Wyndham Grand Resort (7593 Gathering Drive, Kissimmee, FL 34747) on Thursday and Friday, July 23 and 24. (By the way, the courses were designed by Arnold Palmer, Tom Watson and Jack Nicklaus, just in case you were wondering.) On those days, philanthropic-minded foursomes—comprised of community members, business professionals and national sports legends—will play a life-changing round of golf to help provide free and compassionate health care to the uninsured and underserved in Central Florida (available at Shepherd's Hope five FREE health centers). Proceeds will allow Shepherd's Hope to provide free primary and secondary medical services to the 1-in-4 Central Floridians who remain uninsured or underinsured. Click here for schedules and other details about the tournament. Direct questions to Morgan Hargrove by email or phone 407-876-6699 ext. 230. Currently, an estimated 850,000 Floridians remain in a gray area in regards to insurance coverage availability—earning too much to qualify for some programs, but not enough to afford insurance products offered on the Healthcare.gov exchange (even with federal subsidies) because of out-of-reach deductibles and co-payments. The majority of those who are uninsured come from low-wage, working families. Sadly, these residents may struggle to afford basic housing/food needs and, therefore, because of financial obligations, forgo medical care.
First Baptist to Host "Open Table" Presentation
For those faith-based groups who weren't able to attend the May 4 presentation about "Open Table," a road-tested method to help people get off the street and become self-sustaining, you have another chance on Tuesday, July 28, from 8:30 to 10:30 am (registration will begin at 8:15) at Faith Hall (see map) at First Baptist Orlando (3000 South John Young Pkwy., Orlando, FL 32805). "For many young adults and families, it can seem impossible to overcome the barriers to ending homelessness," says Orange County Mayor Teresa Jacobs in a letter promoting the event. "It is the mission of Orange County to remove these barriers, and to help launch mothers, fathers and their precious children onto a path of hope and success. 'Open Table' trains congregations and their members to implement 'tables,' allowing them to put their skills to work—including vocational, social and intellectual capital—for families and individuals impacted by poverty and homelessness. Through family-to-family learning and the provision of targeted tools, 'Open Table' helps families to achieve positive, long-term change." For more information, email or phone (407- 836-7692) Donar Juba-Johnson.
Catholics Considering Peace-Themed Musical Event


This isn't an announcement of an upcoming event. It isn't even a save-the-date notice. It's more of a consider-the-possibility challenge. Here's the story: Father George Nursey, ecumenical officer of the Catholic Diocese of Orlando, and Louis Canter, music director at Holy Redeemer Catholic Church in Kissimmee, are toying with the idea of an Ecumenical and Interfaith Concert for Peace. The goal would be to get representatives from the various faith communities to perform music (preferably about peace) from their respective faith traditions. The Concert for Peace would be held around the end of October (date to be determined) as part of the 50th-anniversary celebration (October 28, 1965, was the actual day) of the release of "Nostra Aetate," the Vatican II document on relations between the Catholic Church and other religions, prepared under the direction of Pope Paul VI. The 
October date would also coincide with the first gathering for interfaith prayers for peace in Assisi, hosted by Pope John Paul II (October 27, 1986). The music might be interspersed with readings on the topic of peace from the various faith traditions. Of course, there's still a lot to be decided—such as date, time, venue, viability and much more. But the idea has great promise. And Father Nursey and Mr. Canter would welcome your emails with program suggestions, the names of possible participants and the assurance that you'll help make this proposed venture become a heart-warming, community-building, concrete reality.
Your Tax-Deductible Contributions Always Appreciated
The Interfaith Council of Central Florida, Friends Talking Faith With the Three Wise Guys radio program, and the just-emerging InterDiversity Institute–all of which work closely together–invite those who are blessed by the contribution we make to the community to help us in return. All contributions are tax-deductible and may be sent to: PO Box 3310, Winter Park, FL 32790-3310. Indicate which of the four entities above you wish to receive the benefit of your gift. Thanks to all whose support has made our activities possible.
Skeptic's Reflection

"We despise all reverences and all the objects of reverence which are outside the pale of our own list of sacred things. And yet, with strange inconsistency, we are shocked when other people despise and defile the things which are holy to us."
—Mark Twain