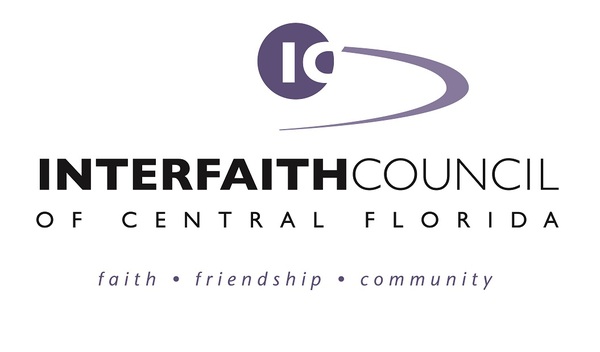 NEWSLETTER  –  JUNE  2015
---
Earthquake Kills an Estimated 200 Buddhist Leaders
"Around 200 Buddhist monks and nuns were killed when about 1,000 monasteries collapsed in the massive April 25 earthquake and subsequent aftershocks in Nepal," according to a May 22 post on the website of The Buddhist Channel. In some regions of Nepal, every monastery—like the homes and other buildings nearby—was flattened. It will take years to to rebuild what the earthquake destroyed in moments. And many things destroyed can never be replaced.
Global Solidarity Shown for Imprisoned Baha'is
"A global campaign to call attention to the long and unjust imprisonment of seven Iranian
Baha'i leaders spawned a worldwide outcry this month [May] on the seventh anniversary of their arrest," says an article on the website of the Baha'i World News Service. "From simple village assembly halls to government chambers, individuals and groups raised their voices to denounce the unjust incarceration of the seven, along with the 110 other Baha'is currently jailed for their religious beliefs and other prisoners of conscience in Iran." The article continues: "The degree to which people everywhere understand the magnitude of injustice experienced by Iranian Baha'i citizens as a result of government policy was truly highlighted by this campaign. We can see their support in not only the official statements that the campaign generated, but also the songs, poems, personal stories and other demonstrations of solidarity it produced. The suffering of the Baha'is is mirrored in that of other religious minorities and free-thinkers in Iran."
Muslim Orlando Lawyer Decries Blasphemy Laws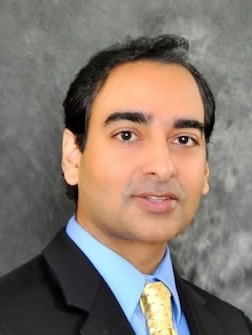 Shahzad Ahmed, an immigration and human-rights lawyer and partner at NeJame Law in Orlando, on May 14 wrote a My Word in the Orlando Sentinel decrying the death sentence handed down—but not yet carried out—by a Pakistani court against Asia Bibi, a Pakistani Christian who has been accused of insulting the Prophet Muhammed. Ahmed highlights the inequity of laws under which "the defendant can be convicted of the crime of blasphemy without any evidence or witnesses." He also argues that "Pakistan's blasphemy law is contrary to Islam." The immediate and urgent problem, however, is that "time [is] running short to save Bibi," which was the title of his article. So Ahmed urges that "as members of the world community, it is incumbent upon us to exhort the governments of the United States and Pakistan to seek relief for Bibi before it is too late. To support this cause, contact the U.S. Embassy (202) 647-4000 and the Pakistani Embassy in Washington, D.C., at (202) 243-6500." Ahmed  also urges people to go to the Human Rights Defenders Facebook page, where more details are provided about how to protest this miscarriage of justice.March, Prayers and Speeches for Those Persecuted
On Saturday, May 16, several hundred people gathered to march, pray and hear speakers describe the plight of Christians and Jews who are persecuted for their faith in a disturbingly high number of nations and regions on several continents. Article 18 of the Universal Declaration of Human Rights proclaims: "Everyone has the right to freedom of thought, conscience and religion; this right includes freedom to change his religion or belief, and freedom, either alone or in community with others and in public or private, to manifest his religion or belief in teaching, practice, worship and observance." Such high promises notwithstanding, severe human rights violations are rampant in many countries, especially in a number of Middle Eastern Muslim-majority countries. In a promo video for the May 16 march, circulated before the event, Pastor Bruce Lieske, one of the event planners, described the evil of persecution and the need to stand in solidarity and speak out against it—instead of just turning a blind eye. "Leaders at churches and synagogues must become the voice for the persecuted voiceless of their faith," say the event's organizers. "Prayer is good, but your voices must shout out from every pulpit and bema: 'When my people bleed, we all bleed." A similar event to raise awareness is held each year.

Start the Month Right with a Visit to Leu Gardens


Before summer's heat gets totally unbearable, why not take advantage of Leu Gardens' free-first-Monday-of-the-month program and enjoy some scenic beauty at no cost? Since the first Monday falls on June 1, you can start the month off right by slowing your pace for a couple of hours to reconnect with nature. Leu Gardens are located at 1920 North Forest Avenue, Orlando, FL 32803. Check the website for opening times and details of how to become a member.
"Friends Talking Faith with The Three Wise Guys"

Hear the varied perspectives of the Rev. Bryan Fulwider, Rabbi Steve Engel and Imam Muhammad Musri as each week they discuss how faith impacts both the simple and the complicated aspects of life. "Friends Talking Faith with The Three Wise Guys" airs on Tuesdays at 6:30 pm on 90.7 WMFE FM in Orlando. Tune in on your radio or listen online. You can also listen to any show already aired. The Friends Talking Faith schedule for June features the following:
June 2: Faith and Religion: The Ten Commandments
June 9: Faith and Society: What Is Violence?
June 16: Faith and Culture: Father's Day with Rabbi Harold Kushner
June 23: Faith and Religion: Ramadan
June 30: Faith and Politics: Founding Fathers—Independence Day
Non-Profit Says Hunger Doesn't Take a Vacation


With schools letting out for summer break, Community Food and Outreach Center thinks it's the opportune time to remind everyone that hunger doesn't take a vacation. But that reminder doesn't have to be presented in grim packaging. In fact, the reminder can come in the form of a food drive and a night of fun for the whole family. The prime goal is to raise awareness about the food insecurity that comes to Central Florida's children and families during the summer and to help stock CFOC's emergency food pantry to meet the inevitable increased need. Enjoy: refreshments provided by CFOC and WMMO 98.9, live music and fun activities. Learn how young and old can become involved. And go to the CFOC's website to learn about an "ArCANtecture" competition you can enter and maybe even win a prize! The event will be held on Wednesday, June 3, from 5:30 to 7:30 pm at Orlando-Maitland Mercedes-Benz, 810 North Orlando Avenue, Maitland, FL 32751. RSVP to Sarah Howell.
City of Orlando Seeks Emergency Phone Operators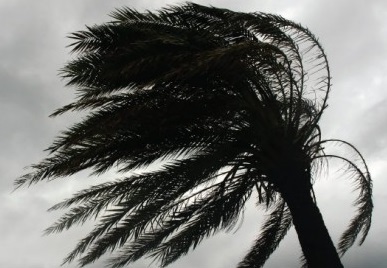 As the City of Orlando gears up for the 2015 hurricane season, it is recruiting volunteers to serve as phone operators on the City's Emergency Information Line. The Emergency Information Line is activated before, during and after a hurricane or other type of disaster. Phone operators provide information to callers about shelter locations, school and government-building closures, food and water distribution points, road conditions and much more. The operators also collect information about storm damage that is forwarded to the appropriate departments for response. Training sessions last 2.5 hours and registration is required. Whether you're available or not, please share this volunteer opportunity with others who might be. For more information, go to the website of the City of Orlando.
Public Invited to "Reconciliation: It's Up to Us" Forum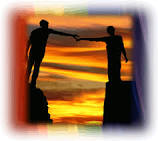 The public is invited to a Florida Forward community forum that springboards from Jeff Kunerth's articles in the Orlando Sentinel on racial reconciliation. The event will be on Thursday, June 4, at 7:00 pm at Northland Church (530 Dog Track Road, Longwood, FL 32750). Forum participants will be: Rev. Joel Hunter, senior pastor at Northland, A Church Distributed; Rev. David S. Jacques, senior pastor of The Kingdom Church; Bishop Allan T.D. Wiggins, The Hope Church of Orlando; Rev. Derrick McRae, senior pastor of Experience Christian Center; Rabbi Steven W. Engel, Congregation of Reform Judaism and one of WMFE Radio's "The Three Wise Guys." Darryl E. Owens, Orlando Sentinel Editorial writer and columnist, will serve as moderator. Organizers note that the anger, animus and frustration that has attended a series of racially tinged events from Trayvon Martin's death to Freddie Gray's have again shown that America has work to do in healing its racial wounds. To that end, Central Florida's religious leaders are seeking to drive a movement toward racial reconciliation, in an effort to bridge the yawning gaps in perception and experience between the races and transform Central Florida into a community that more nearly mirrors the ideals of our nation's founding documents.
Documentary Features Interfaith Journey Into Sikhism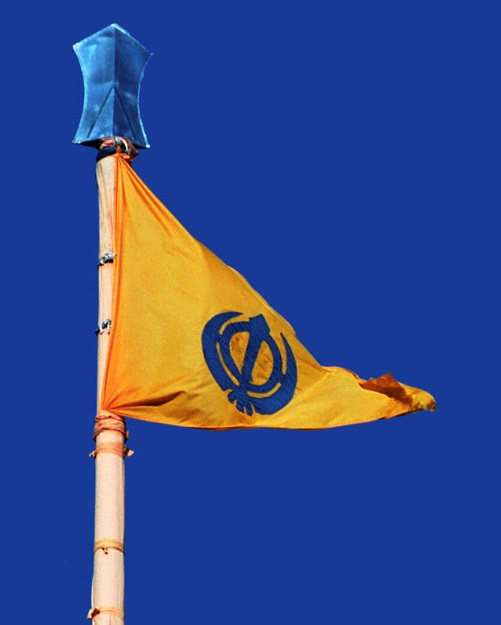 A 32-minute documentary, titled "An Interfaith Journey—Exploring Sikh Dharam," is now available on YouTube. The documentary chronicles the journey of representatives of six faith traditions—Buddhism, Christianity, Hinduism, Islam, Judaism and Sikhism, all of them members of the Birmingham Faith Leaders Group in Birmingham, England—who went to India to familiarize themselves more with the Sikh faith and the places in India where the greatest joys and greatest sorrows of Sikh history transpired. The word "dharam," used in the title, means righteousness. But it also includes the concept of justice "in the sense of the moral order," according to Wikipedia. "An attack on dharam is an attack on justice, on righteousness, and on the moral order generally." Not only does the viewer learn much about Sikh history and belief, but the comments of the various faith representatives are insightful concerning the benefit that comes from understanding more fully the beliefs and history of other faith traditions.
Interfaith Discussion: Same-Sex Marriage and Your Faith


The topic for the Interfaith Discussion on Wednesday, June 10, is: "What is your faith tradition's position on same-sex marriage? What is your faith tradition's stand on whether same-sex marriage should or should not be made legal? In what ways do you support or part company with your faith tradition's position?" The discussion group meets from 7:00 to 8:30 pm on the second Wednesday of each month at Adventist University of Health Sciences (671 Winyah Drive, Orlando, FL 32803) on Florida Hospital's main campus. The discussions are respectful, open and candid, and the participants represent a variety of faith traditions as well as those who question the validity of faith altogether. For directions to the meeting place, click here. Admission is free. Everyone is invited.
Pew Poll Says U.S. Religions They Are A-Changin'


"Pew Research Center's new Religious Landscape Study, the first since our 2007 study, draws on a massive sample size of more than 35,000 Americans. . . . Here are a few of the key findings," as reported on the Pew Research Center's website: "(1) Christians are declining, both as a share of the U.S. population and in total number. In 2007, 78.4% of U.S. adults identified with Christian groups, such as Protestants, Catholics, Mormons and others; seven years later, that percentage has fallen to 70.6%. . . . (2) Within Christianity, the biggest declines have been in the mainline Protestant tradition and among Catholics. Mainline Protestants represented 14.7% of U.S. adults in 2014, down from 18.1% in 2007, while the Catholic share of the population fell to 20.8% from 23.9% over the same period. . . . (3) The decline of Christians in the U.S. has corresponded with the continued rise in the share of Americans with no religious affiliation (religious 'nones'). People who self-identify as atheists or agnostics (about 7% of all U.S. adults), as well as those who say their religion is 'nothing in particular,' now account for a combined 22.8% of U.S. adults—up from 16.1% in 2007. (4) the major trends seen in American religion since 2007—the decline of Christians and rise of the 'nones'—have occurred in some form across many demographic groups, including men and women, older and younger Americans, and people with different levels of education and different races and ethnicities. (5) The share of Americans who identify with non-Christian faiths . . . has grown . . . from 4.7% in 2007 to 5.9% in 2014. Muslims now account for 0.9% of the U.S. adult population (up from 0.4% in the 2007 Landscape Study), while Hindus make up 0.7% of U.S. adults (up from 0.4% in 2007). . . ." Read the full report here.
Sunday Assembly Putting Down Roots in Orlando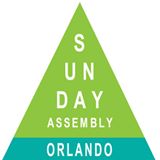 According to the Pew Research Center's Landscape Survey (see item above), percentage-wise, non-theists—atheists and agnostics—saw some of the greatest increases in religion/non-religion demographics between 2007 and 2014. Atheists' numbers increased from 1.5 percent of the population to 3.1 percent, and agnostics increased from 2.4 percent to 4.1 percent, yielding a combined total of 7.1 percent of the total U.S. population. One other visible change is the degree of organization that's emerging in the non-theist community. And one such innovation is a secular meet-up called Sunday Assembly, which, here in Orlando, began in September 2014. The group's slogan is that it's "a community that wants to live better, help often and wonder more." The next Sunday Assembly Orlando meet-up will be from 11:00 am to 1:00 pm on Sunday, June 7, at the Serenity Center (2040 Winter Springs Blvd, Oviedo, FL 32765). David Williamson, a major leader in Central Florida's non-theist/free-thought community, will be the featured speaker. Read more about Sunday Assembly Orlando on its Facebook page.
Symposium to Address Issues Regarding Dementia
The theme of the Ninth Annual Education and Prevention Symposium sponsored by the Orange County Commission on Aging will focus on "Understanding and Managing the First Signs of Dementia." The symposium will address how brain changes contribute to vulnerability, financial and legal red flags, and advice from families caring for a loved one with dementia. In recognition of World Elder Abuse Awareness Day, this FREE event is on Friday, June 12, from 8:30 am to 1:00 pm at Hospice of the Comforter (480 West Central Parkway, Altamonte Springs). See event flyer. Register here. Get more information by phone (407-836-6563) or email. The public is invited.
Christian Sharing Center–Past, Present and Future


Don't know much about Seminole County's Christian Sharing Center? Then here's a very quick overview of its past, present and future. Past: In May the Sharing Center was awarded the 2015 Non-Profit Business of the Year—twice, in fact! From the Seminole County Regional Chamber of Commerce on May 14 and from the Greater Sanford Regional Chamber of Commerce on May 20. Present: It's not by accident that the Sharing Center received those awards. So the best way to find out what Center is all about is to take part in a "Lunch and Learn" tour. The next one is scheduled for 11:30am on Friday, June 12, starting in the thrift store. You'll get a "behind the scenes" look at The Oasis for the homeless, food pantry, thrift store, boutique and warehouse. You'll see what's being done, and you'll learn what you can do to become involved—not to mention that you'll get a free lunch! But you'll need to RSVP by phone (407-691-3129) or email. Future: Next month, July, join the Sharing Center in celebrating a major milestone—the 20th anniversary of its thrift store. Aspects of the celebration will last all month. But a big day of fun—with free food, raffles and prizes and blow-out sales!—will be held on Saturday, July 18. Go to the Center's website to learn more about the event and the Center in general.
Learn More About Islam at Monthly ISCF Event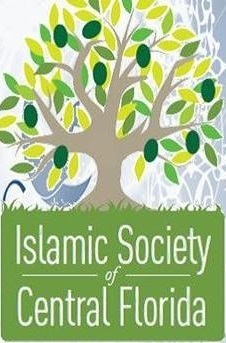 The 
Islamic Society of Central Florida
 invites the public to learn more about Islam by attending one of its monthly Saturday Open House Invitationals at the Center for Peace (1021 North Goldenrod Road, Orlando, FL 32807). Two invitationals will be held in June—June 13 and June 27. Each runs from  5:30 to 7:30 pm and includes a presentation about Islam, a question-and-answer time and an International Dinner. The event is free, but prior 
reservation
 is required.
20th Teachers Institute on Holocaust Studies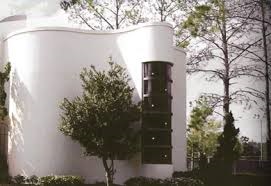 The Holocaust Memorial Resource and Education Center of Florida will present its 20th Annual Teachers Institute at its Center in Maitland from June 22 through June 26. Teachers at every grade level and in every discipline are invited to participate in this five-day institute designed to assist them in incorporating Holocaust Education into their class, as required by Florida Statutes Chapter 1003.42. Up to 40 hours of inservice credit can be earned. Lectures, films, printed material and survivor testimony give participants accurate, useful information about the Nazi era and help them identify the things that allowed the Holocaust to happen. The institute also encourages thoughtful discussion on how to help children understand the importance of tolerance, good citizenship and nurturing democratic values. All seminars and workshops will be led by Holocaust scholars curriculum specialists, historians and educators trained at Yad Vashem (Israel's National Holocaust Memorial Center) or the United States Holocaust Memorial Museum. The registration fee is $100 after subsidies. Meals and text materials are included. For more details, phone 407-628-0555. Click here to register.
Non-Muslims Invited to Share in Ramadan Iftar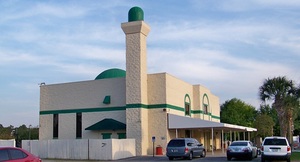 The Islamic Center of Orlando is hosting an "Interfaith Iftar Dinner" on Friday evening, June 26, so those not of the Muslim faith can learn about Muslims, Ramadan and what an Iftar (breaking of the fast) celebration is all about. The event will be held at the Islamic Center of Orlando (11543 Ruby Lake Road, Orlando, FL 32836). Space is limited, so participants must RSVP no later than June 20 by phone (407-238-2700) or email.
Human Extremity Trumps Religious Ritual For NZ Sikh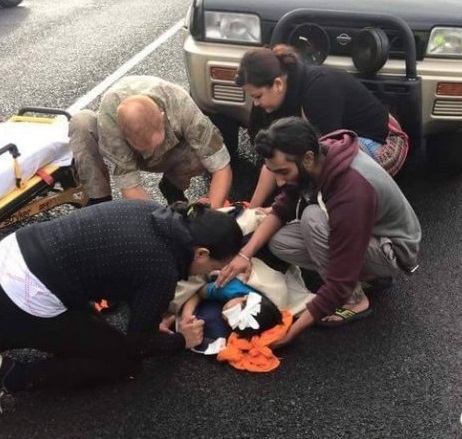 Under normal circumstances, an observant Sikh man wouldn't remove his turban in public. But when faced with a bleeding child who had been hit by a car and sustained head injuries, onlooker Harman Singh, a New Zealand Sikh, didn't hesitate: He removed his turban so he could place it under the head of the bleeding child, who lay on the pavement. Most faith traditions likewise recognize that in times of extremity, rules that might generally be quite ironclad need to be viewed in the context of the larger picture—especially in life-and-death situations.
State Department Seeking Exchange-Student Homes
Each year American Councils for International Education sponsors some 2,000 scholarship students from the former Soviet Union, the Middle East, the Balkans, Africa or Southeast Asia, creating an opportunity for Americans to open their hearts and homes, sharing U.S. culture, gaining a new family member and promoting mutual understanding. The students come for one academic year on fully funded U.S. State Department merit scholarships. They attend the local high school of the host family and receive a monthly stipend and medical coverage from American Councils. Host families provide meals, accommodation and a nurturing, English-speaking home environment. The students are encouraged to be active in volunteering and learning about American society. Sometimes students seek a host family of a specific faith tradition. You can be part of changing the world one family and one student at a time. View a brief brief video explaining the program. For further information, send an email to Susan Peterson, local coordinator of American Councils. Or phone her at 321-439-1105.
Women Invited to Multi-Faith Iftar on July 1


The Muslim Women's Organization announces its fourth annual Women's Multi-Faith Iftar, which will be held on Wednesday, July 1, at Parkside at Buena Vista Woods Clubhouse (8392 Buena Vista Woods Blvd., Orlando, FL 32836). Women from diverse religions, races, and backgrounds will come together for this inspirational evening to celebrate diversity and to share in the traditions and food of a Muslim Iftar (the evening meal to break a Ramadan fast). Guests are invited to bring friends of all faiths, congregations, communities and social circles to this social event for women. For more information, contact Hajira Shujaat by phone (321-246-3848) or email.
Holocaust Center to Host Summer Interfaith Series
Once again the Holocaust Center and the Interfaith Council of Central Florida are partnering to present a new adult education series, titled "Understanding Our Tapestry of Faiths." The presentations will be on Wednesdays—July 15, 22, 29 and August 5—with each session running from 2:00 to 3:30 pm. Each session will feature representatives of two faith communities, and each speaker will have about 20 minutes to present, followed by about 45 minutes of questions and discussion. (The series will be structured to encourage open discussion.) The faiths that will be presented are: Baha'i, Buddhism, Christianity, Hinduism, Islam, Judaism, Sikhism and Unitarian Universalism, though not in that order. In addition to a general overview, speakers will each address three central questions: In what ways is your religion similar to and different from other faiths? What is most misunderstood about your faith tradition? What are the roles and forms of prayer, if they exist? The registration charge of $15 will cover the cost of the book How to Be a Perfect Stranger, which the Holocaust Center will pre-order for participants. Attendees are encouraged to begin reading the book before the first presentation. The registration form may be sent to Susan Mitchell or hand-delivered to the Holocaust Center.
Save the Date for Sixth Annual National Faith Symposium


The sixth annual National Faith Symposium will be held October 13-14 at the Rosen Centre Hotel in Orlando, FL. The Symposium is one of the State of Florida's premier events to bring together leaders of faith, child welfare, juvenile justice and others to talk about how we can more effectively work together to empower Florida's children and families and set them on a path to success. The event is being held in collaboration with the Florida Department of Juvenile Justice, the Florida Department of Children and Families and their partner, the Florida Faith-Based and Community-Based Advisory Council. Go to the Faith Symposium website for more information and to register.
Save the Date for Week of the Family, Nov 7-14


If you're not familiar with the Week of the Family, then there's no time like the present to provide an introduction. The Week of the Family is that one time each year when an array of faith-based, civic, business, educational and just about every other kind of organization in Central Florida come together to inspire families to be the best family they're capable of. And not just for that week. The week is just a boost to help them get on a better path. In fact, "The Week of the Family's mission is to strengthen family relationships through education, wholesome activities, fitness and community service." There's a lot more going on that week than there is space here to tell you. So go to the WOTF website to see all that's planned and how you can become involved. One thing the organizers are requesting is that spiritual leaders throughout Central Florida try to use the November 7-14 time slot for special sermons and other educational presentations and events designed to promote and strengthen the family. And by all means, share with all in your house of worship and community of faith the things that are going on that week that could be a blessing to families and the community as a whole.
Your Tax-Deductible Contributions Always Appreciated
The Interfaith Council of Central Florida, Friends Talking Faith With the Three Wise Guys radio program, Building US and the just-emerging InterDiversity Institute–all of which work closely together–invite those who are blessed by the contribution we make to the community to help us in return. All contributions are tax-deductible and may be sent to: PO Box 3310, Winter Park, FL 32790-3310. Indicate which of the four entities above you wish to receive the benefit of your gift. Thanks to all whose support has made our activities possible.
Hindu Reflection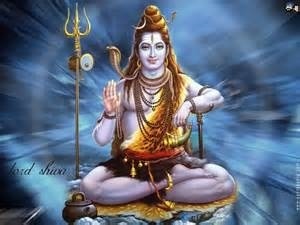 "Superstition is our great enemy, but bigotry is worse."—Swami Vivekananda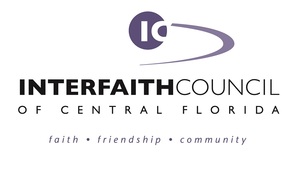 James Coffin, Executive Director
PO Box 3310, Winter Park, FL 32790-3310
|
T
  321-228-4599   |
 E
jim@interfaithfl.org
|
 W
https://interfaithfl.org/
Betty Alter, Newsletter Production and Administration
Please forward this email to any you feel would be interested. To be placed on the Interfaith Council's email newsletter list, send your request to betty@buildingus.org.