NEWSLETTER  –  MARCH 2016
---
CAIR and ACLU Sue 'Muslim-Free' Gun Range
From Religion News Service: "Two U.S. activist groups filed a federal lawsuit on Wednesday (Feb. 17) against a rural Oklahoma gun range, arguing that it violated civil rights laws by posting a sign that said the business was 'Muslim-free' and barring a Muslim from shooting there. . . . The lawsuit by the Council on American-Islamic Relations Oklahoma Chapter and the American Civil Liberties Union of Oklahoma seeks to have the Save Yourself Survival and Tactical Gear store in Oktaha end what the plaintiffs said is blatant discrimination. . . . The gun store and range about 120 miles east of Oklahoma City posted a store window sign that reads: 'This privately owned business is a Muslim Free establishment' . . . . The groups filed the lawsuit on behalf of Raja'ee Fatihah, a U.S. Army reservist and investigator for the Oklahoma Department of Human Services, after he said he was kicked out of the range for being a Muslim. . . . 'Shooting is something I do as a hobby, and I also practice to keep up my skills as a reservist. When I went to the range, it went normally until I told them I was Muslim,' said Fatihah. . . . 'The longer we talked, the less willing they were to allow me to use their facilities. Ultimately, they asked me to leave,' he said. . . . Brady Henderson, legal director for the ACLU of Oklahoma, said he hoped the lawsuit would set a nationwide precedent against businesses discriminating against any citizens based on faith."Sikh Sues DOD Claiming Religious Discrimination

From The New York Times (February 29): "A combat soldier who is Sikh sued the Defense Department on Monday, saying his beard and turban had made him the subject of religious discrimination because the Army was putting him through arduous helmet and gas-mask testing that no other soldier goes through. . . . The complaint, filed in Federal District Court in Washington by Capt. Simratpal Singh, a decorated West Point graduate and observant Sikh, said that, unlike other soldiers, he had been ordered to undergo three days of performance tests that "target him solely because of his religious beliefs". . . . The Army has a ban on long hair and beards, which it says are a battlefield liability because helmets and gas masks must fit well to work. At the same time, the Army has permitted about 100,000 troops to maintain beards for medical reasons, and in recent years it allowed Special Forces troops in Afghanistan to grow beards. . . .  "None of those people have had to undergo special tests," said Jagmeet Singh, a spokesman for the Sikh Coalition, which filed the suit along with the religious freedom group the Becket Fund and the law firm McDermott Will & Emery. "We can only assume Captain Singh is being singled out because of his religion."
Friends Talking Faith with The Three Wise Guys

Hear the varied perspectives of the Rev. Bryan Fulwider, Rabbi Steve Engel and Imam Muhammad Musri as each week they discuss how faith impacts both the simple and the complicated aspects of life. Friends Talking Faith with The Three Wise Guys airs on Tuesdays at 6:30 pm on 90.7 WMFE FM in Orlando. Tune in on your radio or listen online. You can also listen to any show already aired. All of March's programs are about "kids"—what they think; how they feel; how the act; how they view religion; and how they deal with their friends of other religions. The 

March 1

 program featured 10-to-12-year-old kids, and the kids on each subsequent program (

March 8

, 15, 22 and 29

) will be progressively older, leading to the last program in which the Three Wise Guys deal with the "ultimate kids"—those 65 and older. Don't miss this special month when the Three Wise Guys get sent to "time out" by kids!

American Hindus in U.S. Government Making News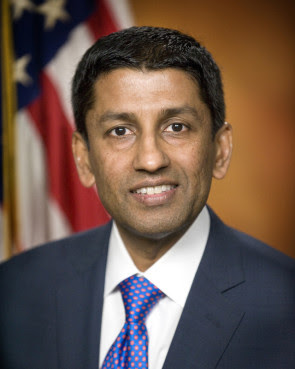 When Antonin Scalia, Associate Justice of the U.S. Supreme Court,  died unexpectedly on February 13, pundits immediately pointed to Sri Srinivasan as a possible successor. The India-born Srinivasan had placed his hand on one of Hinduism's holy books, the Bhagavad Gita, when he was sworn in to the U.S. Court of Appeals for the District of Columbia Circuit in 2013—after having been confirmed by the Senate by a vote of 97-0. (However, granted the current state of politics, it may be months before Scalia's successor is chosen.) More recently, rising-star U.S. Representative and decorated combat veteran from Hawaii, Tulsi 
Gabbard, also a Hindu, has made government watchers take note by resigning her position as vice-chair of the Democratic National Committee so she can unreservedly endorse the presidential candidacy of Senator Bernie Sanders, who she sees as far less likely than Hillary Clinton to commit Americans to war—"so that we don't continue to find ourselves in these failures that have resulted in chaos in the Middle East and so much loss of life." Her principled and fearless stance has drawn commendationeven from many who don't subscribe to her political viewpoint.
HOPE Helps, Inc., to Host 5th Annual Sham Rock N' Run

Runners, fun-lovers, those who care about the less-fortunate in our community, please note that on Saturday, March 5, at St. Luke's Lutheran Church (2021 West State Road 426, Oviedo, FL 32765), HOPE Helps, Inc., will host its Fifth Annual Sham Rock N' Run 5K. Click here for more detail.
First Unitarian to Host 'Awakening the Dreamer' Workshop

Imagine: Having everything we need to create a sustainable, just and fulfilling world, understanding the unique contribution you can make in your community and feeling hopeful about the future of our planet and species! The community is invited to participate in a transformative experience known as the "Awakening the Dreamer" Symposium, co-sponsored by First Unitarian Church of Orlando and the Pachamama Alliance. The event will be held at Gore Hall, First Unitarian Church of Orlando (1901 East Robinson Street., Orlando, FL, 32803) on Saturday, March 5. Registration will be at 12:30 pm sharp, with the symposium running from 1:00 to 5:00 pm. Please bring a refillable water bottle and a journal or notebook. Register online here or contact Pachamama facilitators Noel Marshall (920-312-0301) or Bob Warner (920-418-4862). The event is free, though love offerings will be accepted. (Click here for a flyer about the Symposium that can be shared with others.)
Muslims to Host Peace Rally at Lake Eola on March 5
American Islam, Inc., will host a "United We Stand for Peace Rally" on Saturday, March 5, beginning at 4:00 pm at the Lake Eola Amphitheater (512 East Washington Street, Orlando, FL 32801). American Islam, Inc., a national Muslim organization, in partnership with the Islamic Society of Central Florida and other Islamic organizations from across Florida, is sponsoring the rally to provide an opportunity for American Muslims to repeat their condemnation of terrorism and an invitation to all Americans to take a stand against Islamophobia. The rally is open to all American Muslims as well as Americans of other faiths or no faith who stand for peace. Granted the current national and international environment, the event organizers say it's imperative that citizens who stand for peace have their voices heard. The event will feature guest speakers, educational videos and a call to action—a pledge to stand for peace. For more information and to register for the event, go to Eventbrite.
'NS'SF to Host Annual World-Premiere Gala March 5

The "Negro Spiritual" Scholarship Foundation will host its annual World-Premiere Gala and its Let It Shine Challenge (charitable appeal) at Loews Portofino Bay Hotel at Universal Orlando (5601 Universal Boulevard, Orlando, FL) on Saturday, March 5, at 6:00 pm. The event includes a Prelude Reception, Awards Recital, Dinner Hour and Champagne Afterglow. Proceeds go to support music education, training and tuition assistance for college students nationwide. Featured guest will be soprano Stephanie Washington, premiering new work by composer Paul Gutweniger. The audience will be limited to 300 guests, so don't wait to purchase your individual seats.
Special Screening of Jesse Owens Movie at WP Regal

The movie RACE, a new feature film about Jesse Owens' 1936 Olympic experience, will be screened on Sunday, March 6, at 2:00 pm at the Regal Winter Park Village Stadium 20 (510 North Orlando Avenue, Winter Park, FL 32789), sponsored by the Holocaust Center. A Q&A session will follow the film, with Orlando Sentinelsports writer Shannon Owens Green, who is Jesse's great niece. She will be joined by Jesse's great-nephew, Hayward Christopher Owens, who played for the NBA , and Mica Owens-Weary, Shannon's sister. Dr. Richard Lapchick, chair of the DeVos Sport Business Management Program at the University of Central Florida and a recognized expert in the area of civil and racial justice in sports, will participate in the discussion. Attendees must purchase a regular ticket at the theater box office or on Fandango (available after March 3).
How Much Does Culture Influence Your Faith Tradition?
The topic for March's Interfaith Discussion is: "How much does culture influence your faith tradition? How much does your faith tradition influence culture? And are the influences of religion and culture on each other about at the level you feel they should be?" Come prepared to discuss these questions and more on Wednesday, March 9, at the monthly Interfaith Discussion sponsored by the Interfaith Council of Central Florida. The Interfaith Discussion is held from 7:00 to 8:30 pm on the second Wednesday of each month at Adventist University of Health Sciences (671 Winyah Drive, Orlando, FL 32803) on Florida Hospital's main campus. The discussions are respectful, open and candid, and the participants represent a variety of faith traditions as well as those who question the validity of faith altogether. For directions to the meeting place, click here. Admission is free. Everyone is invited.
Holocaust Center to Host Public Events March 10 and 20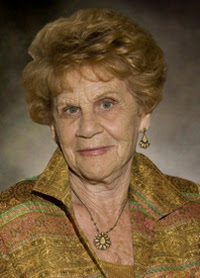 As part of its Education Forum, the Holocaust Center will present "German Resistance to Hitler: The White Rose and Other Tragic Stories" on Thursday, March 10, at 6:00 pm in the Center's lecture hall (851 North Maitland Avenue, Maitland, FL 32751). Mitch Bloomer, Resource Teacher at the Center, will share the stories of the young people who created one of the most memorable and tragic efforts to combat Hitler's influence. What can we learn from people who knowingly risk their lives in order to do the right thing? Teachers can apply for inservice credit for attending. On Sunday, March 20, at 2:00 pm, the Holocaust Center will continue its "I Remember" series, featuring Helen Greenspun, a Holocaust Survivor from Poland whose family history is chronicled in the book Sara's Children. For nearly forty years Helen has shared her story with thousands of students in Central Florida, opening their eyes to the real cost of prejudice and indifference. Plan to arrive early as seating will be at a premium. This year the Holocaust Center is celebrating its 30th anniversary with special programming that honors both the past and future. For more information, phone 407-628-0555.
U.S. Demographics Will Change, Census Officials Say
According to an article posted on the Sojourners website by Jim Wallis, editor of Sojourners magazine: "In the next few decades, a fundamental change will occur in the United States. By the year 2045, the majority of U.S. citizens will be descended from African, Asian, and Latin American ancestors, according to the U.S. Census Bureau projections. For the first time in its 240-year history, America will no longer be a white majority nation. Rather, we will have become a majority of minorities—with no one race being in the majority." In the article, Rev. Wallis looks not only at the implications of the predicted changes, but analyzes some major national sins of the past that have led to many of the social problems we face today.
CIW Fair Food Tour Finale, March 12, Palm Beach

A bus will leave First Unitarian Church (1901 East Robinson Street, Orlando) at 9:00 amon Saturday, March 12, to take to Palm Beach those who wish to attend the Coalition of Immokalee Workers Annual Fair Food Program Tour Finale. This will be the culminating event of the CIW Workers' Voice Tour, which will be a multi-city tour along the eastern seaboard. The bus will return at about 8:00 pm. A $10 donation is requested from those wishing to go to Palm Beach, but no one will be turned away because of inability to pay. The trip is a collaboration of University Unitarian Universalist Society, First Unitarian Church, and multiple social-justice advocacy groups in Central Florida. For questions and/or to RSVP, email Gaby.
Southeastern Guide Dogs Orlando Walkathon, March 12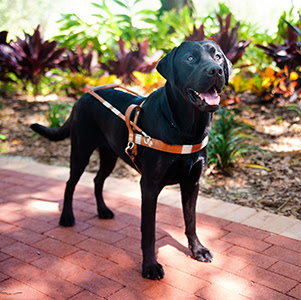 Southeastern Guide Dogs invites dog lovers and the general public to its annual walkathon in Lake Baldwin Park (4990 New Broad Street, Baldwin Park) at 8:30 am on Saturday, March 12. Families are invited to bring well-behaved dogs on a leash for family fun, food, entertainment and lots of tail-wagging dogs. This will be a family-oriented, dog-friendly 3K walk along the shore of Lake Baldwin. There is no cost for registration. Southeastern Guide Dogs trains and provides world-class guide dogs at no cost to people with vision impairments and to veterans with PTSD. Southeastern Guide Dogs does not receive any government support and depends totally on donations for its operating funds. Charity Navigator has awarded Southeastern Guide Dogs its highest rating of 4 Stars because over 85 percent of the donations go directly to support the core programs.
Muslim Women's Organization to Host Gala
The 
Muslim Women's Organization
 (MWO) invites you to join them as they celebrate the Genuinely Empowered Muslim Sisters (GEMS) of Central Florida during National Women's History Month at their annual GEMS Gala on Saturday, March 12, at 7:00 pm. This year they will welcome special guest 
Linda Sarsour 
to share her views on the importance of women making a positive impact in their communities. The theme for Gala 2016 is "Muslim Women Leading for Change." All funds collected will support the MWO's many projects dedicated to giving Muslim women the opportunity to lead in the service of humanity. For details, 
click here
, and to buy tickets, 
click here
.
Interfaith Series Continuing in Casselberry March 14
The public is invited to one-hour, once-a-month series of presentations on different faiths, which will be held at 3:00 pm on the second Monday of each month, at the Lake of the Woods Clubhouse (300 Carolwood Point, Fern Park, Casselberry). The series is titled: "Parallel Beliefs—A Comparative Study." Dates and speakers are: March 14, Dr. Claudia Schippert, Abbot at Orlando Zen Center, on Buddhism. April 11, Rev. Karen Egerton, of Emmanuel Episcopal Church, on Christianity. May 9, Bassem Chaaban, of the Center for Peace at the Islamic Society of Central Florida, on Islam. For more information, phone 321-228-4599. Click here for directions.
Congregation Beth Am to Host Dinner and 'Scroll Roll'

Congregation Beth Am (3899 Sand Lake Road, Longwood, Florida 32779) is inviting members of other faiths to join them at the synagogue for an interfaith event on Friday evening, March 18, as part of the congregation's second annual Fellowship Sabbath. The evening will begin with a Traditional Sabbath Dinner, starting at 6:15 pm (RSVP required). Other features of the evening include a Torah Scroll Roll in which Beth Am's rabbi, Rick Sherwin, will oversee the full unrolling of the Torah (the five books of Moses) as it has been calligraphed and preserved in scroll form for no less than the last 800 years! The evening's 7:30 pm Sabbath Service is open to the entire community without prior reservation. Click here to see flyer.
Most Americans Oppose LGBT Discrimination
From Religion News Service: "Most Americans oppose religious exemptions to LGBT nondiscrimination laws, according to a new survey. . . . The report comes as a raft of bills before state legislatures would allow people to refuse service or accommodations to gays, lesbians, bisexual and transgender people based on their religious beliefs. . . . The Public Religion Research Institute, drawing on 42,000 interviews conducted in 2015, issued on Thursday (Feb. 18) a new analysis of the American Values Atlas with a look at LGBT issues. . . . Key findings include: 71 percent—including majorities in all 50 states and 30 major metropolitan areas— support laws that would protect gay, lesbian, bisexual and transgender people from discrimination in jobs, housing and public accommodations; 59 percent oppose allowing small-business owners in their state to refuse service to gay and lesbian people, if doing so conflicts with their religious beliefs; 53 percent of Americans support same-sex marriage, compared with 37 percent . . . who oppose it." Read the report here.
BestColleges.com Now Critiquing Religious Environment
Are you panicked because your child who was born only a couple of years ago (at least that's how long it seems!) is going to graduate from high school next spring and head off to college in the fall, and you're filled with questions and consternation and aren't quite sure where to turn, and among your many concerns is the support for your faith tradition that might be available where your "pride and joy" may end up studying? Be consternated no longer–if you're Jewish, that is–because a tool to help is available. "For many incoming Jewish freshmen, the presence of a Jewish student body on-campus is as crucial as the general academic and social merits of the institution itself," says Kimberly Johnson, who played a major role in the Jewish-focused project. "To compile our list of the best colleges that have active Jewish communities, we first looked at academic excellence and student satisfaction, and then factored in the presence of Jewish social groups, student populations, and support systems." You can peruse the Jewish-specific information at BestColleges.com.
State Department Seeking Homes for Exchange Students

Each year American Councils for International Education sponsors some 2,000 scholarship students from the former Soviet Union, the Middle East, the Balkans, Africa or Southeast Asia, creating an opportunity for Americans to open their hearts and homes, sharing U.S. culture, gaining a new family member and promoting mutual understanding. The students come for one academic year on fully funded U.S. State Department merit scholarships. They attend the local high school of the host family and receive a monthly stipend and medical coverage from American Councils. Host families provide meals, accommodation and a nurturing, English-speaking home environment. The students are encouraged to be active in volunteering and learning about American society. Sometimes students seek a host family of a specific faith tradition. You can be part of changing the world one family and one student at a time. View a brief video explaining the program. For further information, send an email to Susan Peterson, local coordinator of American Councils. Or phone her at 407-678-4693 (home) 321-439-1105 (cell).
So Sorry to Disabuse You of That, But…

Spoiler Alert: If you read any further, you risk discovering that of the some of your very favorite quotes of all time, which you've always attributed to some your very favorite visionaries of all time, didn't actually come from those visionaries at all. They've simply been attributed to that person. Believe it or not, Abraham Lincoln did not say: "The problem with quotes on the Internet is that it is difficult to verify their authenticity." Nor did Mahatma Gandhi say . . . . I'm not going to force-feed you the "true facts" as George Carlin described such things. But if you want to discover the painful truth, just click here—remembering that you were forewarned.
Northland to Host Combatting-Sex-Trafficking Summit
Thousands of children are bought and sold for sex every year in the United States. For those within the faith community, that is shocking and unacceptable. The problem is, we don't know what to do about it. That's why Shared Hope International and Northland Church have created the JuST:Faith Summit and have put together a plan to help churches respond to sex trafficking. The summit features three days of inspiring speakers and workshops, providing practical knowledge on how to address trafficking in our community. Survivors, law enforcement, prosecutors, recovery ministries and experienced restoration home providers will equip attendees to fight sex trafficking at the grassroots level. The JuST (Juvenile Sex Trafficking) Summit will also feature worship with three-time Grammy-award winning Christian singer/songwriter Michael W. Smith. The first 200 registrants will receive a 50-percent-off promotion code to use towards a second registration. The event, coming April 20 to 22, will be held at Northland, A Church Distributed (530 Dog Track Road, Longwood, FL 32750). Register now at Eventbrite.
Seminole County Public Schools Needs Volunteers
Seminole County Public Schools has an impressive track record. But one of the factors in its high achievement is the help of hundreds of volunteers. In fact, "last year over 25,000 volunteers donated 428,000 hours to our elementary through high school students," says the SCPS website. "This represents over $8,500,000 worth of services donated by the community to our schools, and our numbers continue to grow!  Thousands of students have received individual help and attention so vital to their success, while hundreds of teachers have enjoyed and appreciated the 'extra pairs of hands.'" Want to know more so you can get involved? Just click here.
Tampa Buddhist Center to Offer Death-and-Dying Class

The Drong Ngur Jangchubling Buddhist Center is inviting the public to a presentation titled "Dying with Confidence," by Anyen Rinpoche, on Sunday, April 3, from 2:00 to 4:00 pm, at the Center (30540 Lynne Drive, Wesley Chapel, Florida 33543). Rinpoche will discuss the topic of death and dying from a Tibetan Buddhist perspective, expressed in ways Westerners can understand. For those interested, a preliminary day of teachings will be held on Saturday, April 2, from10:00 am to 4:00 pm at Friendship Hall, First Unity Church (460 46th Avenue North, St. Petersburg, FL 33703). For more information including cost, send an email outlining your questions.
Local Rabbi Invites Others to Join June Trip to Israel
Rabbi Rick and Elissa Sherwin of Congregation Beth Am (3899 Sand Lake Road, Longwood, FL 32779) have led six "pilgrimages" to Israel. Their seventh is planned for June 13 to 24, 2016. Moreover, they're inviting any Christians who would enjoy a Jewish-led Holy Land excursion to join them. "The pilgrimage—June 13-24—is extensive, exploring Israel in so many concurrent dimensions," says Rabbi Rick. "I invite you and/or any members of your congregations who would like to join us to let me know. True, it is costly (as is all traveling), and at the same time 'priceless.' We have others joining us from different parts of the country, both Jews and Christians. It is a diverse, wonderful group." For more information email Rabbi Rick Sherwin.
Lifelong Learning Class to Study Abrahamic Faiths
The Rollins Center for Lifelong Learning will offer a class in its April session on three monotheistic world religions that share a common birth place and a common spiritual ancestor. "We will look at how the religions are similar and how they are different," says class instructor Zena Sulkes. What role does the clergy play in each of these religions? What religious practices do they have in common? And many more questions. The last session of the class will feature a panel discussion with representatives from each of the three faiths. Classes will meet April 4, 11 and 18 from 10:00 am to 12:00 noon at the Lawrence Center, Room A (200 East New England Avenue, Winter Park, FL 32789). Phone 407- 646-1577 or click here for more information including costs. Click here to register.
In 2016, Why Not Make Regular Contributions a Habit?
If you appreciate what's being achieved by the Interfaith Council of Central Florida and Friends Talking Faith With the Three Wise Guys radio program, why not start 2016 by resolving to contribute on a regular basis to these community-based, community-benefitting activities. It may be every month, once a quarter or annually. And it may be a large contribution or small. But whatever it is, you'll have the satisfaction of knowing that you played a part in helping to make our community more harmonious and peaceful. All contributions are tax-deductible and may be sent to: PO Box 3310, Winter Park, FL 32790-3310. Or you can click here to contribute online. Thank you for your help.
Baha'i Reflection

"Be generous in prosperity, and thankful in adversity. Be worthy of the trust of thy neighbor, and look upon him with a bright and friendly face. Be a treasure to the poor, an admonisher to the rich, an answerer to the cry of the needy, a preserver of the sanctity of thy pledge. Be fair in thy judgment, and guarded in thy speech. Be unjust to no man, and show all meekness to all men. Be as a lamp unto them that walk in darkness, a joy to the sorrowful, a sea for the thirsty, a haven for the distressed, an upholder and defender of the victim of oppression. Let integrity and uprightness distinguish all thine acts. Be a home for the stranger, a balm to the suffering, a tower of strength for the fugitive. Be eyes to the blind, and a guiding light unto the feet of the erring. Be an ornament to the countenance of truth, a crown to the brow of fidelity, a pillar of the temple of righteousness, a breath of life to the body of mankind, an ensign of the hosts of justice, a luminary above the horizon of virtue, a dew to the soil of the human heart, an ark on the ocean of knowledge, a sun in the heaven of bounty, a gem on the diadem of wisdom, a shining light in the firmament of thy generation, a fruit upon the tree of humility."—Bahá'u'lláh