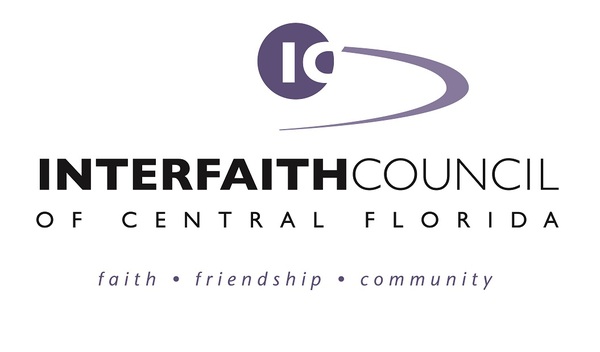 NEWSLETTER  –  AUGUST 2018
---
Baha'is Dedicate New House of Worship in Colombia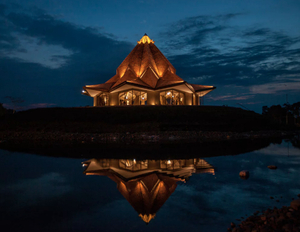 On Sunday, July 23, more than 1,000 people gathered to celebrate when Colombia's first Baha'i House of Worship officially opened. The July 23 event marked the beginning of a month-long inauguration period. In a series of weekly visits to the Temple, some 1,500 people are expected to participate in a special program called "My First Visit to the Baha'i House of Worship." The dedication of the House of Worship in Colombia follows the opening of another local Temple in Cambodia in September 2017 and precedes the opening of five more Baha'i Houses of Worship—in India, Kenya, Vanuatu, the Democratic Republic of the Congo, and Papua New Guinea—which are expected to  open in the coming years. Click here for photos of other Baha'i houses of worship around the world.​
BJC Director Expresses Reservations about DOJ Priorities
"Yet another announcement from the Trump administration was met with controversy this week," wrote Amanda Tyler, Executive Director of the Baptist Joint Committee for Religious Liberty, in a reflection posted on the organization's website on August 1. At a Religious Liberty Summit hosted by US Attorney General Jeff Sessions, the Attorney General stated in his prepared remarks that "a dangerous movement, undetected by many, is now challenging and eroding our great tradition of religious freedom." Tyler responded in her reflection: "I agree that we find ourselves in a perilous moment, but I fear that what is most in jeopardy is widespread support for religious liberty for all. And the actions of this administration, including the announcement of a one-sided Religious Liberty Task Force, are only exacerbating the problem. In aligning the government closely with a narrow viewpoint on religious freedom—which fails to balance concern for protection of the rights of others with the right to exercise one's religion—the Trump administration is sowing division where there should be unity on our first freedom." Tyler concludes her reflection by saying: "If religious freedom is going to survive—let alone flourish—in our pluralistic and rapidly changing society, we must all advocate for a more complete and inclusive understanding of religious liberty for people of all faith traditions and those who do not adhere to any religion." Click here to read Tyler's article in full.
Why Americans Go (and Don't Go) to Religious Services


From the Pew Research Center: "In recent years, the percentage of U.S. adults who say they regularly attend religious services has been declining, while the share of Americans who attend only a few times a year, seldom or never has been growing. A new Pew Research Center survey finds that the main reason people regularly go to church, synagogue, mosque or another house of worship is an obvious one: to feel closer to God. But the things that keep people away from religious services are more complicated. . . . Among those who attend no more than a few times a year, about three-in-ten say they do not go to religious services for a simple reason: They are not believers. But a much larger share stay away not because of a lack of faith, but for other reasons. This includes many people who say one very important reason they don't regularly attend church is that they practice their faith in other ways. Others cite things they dislike about particular congregations or religious services (for example, they haven't found a church or house of worship they like, or they don't like the sermons). Still others name logistical reasons, like being in poor health or not having the time to go, as very important reasons for not regularly attending religious services."
Pope Alters Catechism, Says Death Penalty 'Inadmissible' 
From a Religion News Service Release: "Pope Francis has ordered a change to the catechism of the Catholic Church, altering existing language to read 'the death penalty is inadmissible because it is an attack on the inviolability and dignity of the person.' It vows that the church will work 'with determination for its abolition worldwide. . . .' Although Catholics have been generally opposed to the death penalty for some time—St. John Paul II updated the catechism in 1997 with stronger language criticizing capital punishment—Francis' change clarifies that the church fully opposes the act. . . . According to a 2016 Pew Research poll, U.S. Catholics are more opposed to the death penalty than most major religious groups. Only 43 percent of Catholics supported capital punishment, compared with a majority of white mainline Protestants (60 percent) and white evangelical Protestants (69 percent). . . . The same poll showed that 49 percent of Americans overall support the death penalty, the lowest in more than four decades."
Disagreement Over U.S. Being Called a Christian Nation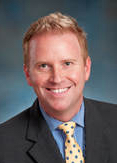 A majority of the population in the United States self-identify as Christian. That's not contested. But does that make it a Christian nation? More crucial still, what would be the implications if it were a Christian nation? How would those of other faiths and no faith be treated differently from the Christian segment of society? When Baptist pastor Robert Jeffress (pictured at left) in Dallas preached a "Freedom Sunday" sermon on June 24 titled "America Is a Christian Nation," he asserted in his advertising: "Most people believe that America was founded by people from a wide variety of religious beliefs who wanted to create a secular nation that was free from any influence of any one particular religion. But as we will discover today, such a version of American history is a complete myth. We are going to examine the historical evidence that allows us to say with conviction that "America was founded as a Christian nation." It's not surprising that his assertion caused a furor in the Dallas area, and even stirred up some of his fellow Baptist clergy. "The message that 'America is a Christian nation' is flat-out false factually, legally and practically," wrote Baptist pastor Andrew Daugherty (pictured at . In a humorous conclusion to his argument that the United States isn't a Christian nation, never was a Christian nation and never should be classed as a Christian nation, Pastor Daugherty quipped: "Any attempt to claim or create a Christian theocracy is a grave danger to our democracy. For, as my religio-political mentor and friend and Baptist firebrand himself, James Dunn, would wisely remind us: 'The trouble with a theocracy is everyone wants to be Theo!'"
Holocaust Center's 'Deadly Medicine' Exhibit Ends August 31
From 1933 to 1945, Nazi Germany carried out a campaign to "cleanse" German society of people viewed as biological threats to the nation's "health." Enlisting the help of physicians and medically trained geneticists, psychiatrists and anthropologists, the Nazis developed racial health policies that started with the mass sterilization of "hereditarily diseased" persons and ended with the near annihilation of European Jewry. The exhibit "Deadly Medicine: Creating the Master Race," will be on loan from the United States Holocaust Memorial Museum. It will be at the Holocaust Center (851 North Maitland Avenue, Maitland, FL 32751) until August 31. The exhibit traces the history of the early 20th-century international eugenics movement to the Nazi regime's "science of race." It also challenges viewers to reflect on the present-day interest in genetic manipulation that promotes the possibility of human perfection. Click here for Holocaust Center's exhibit hours. And click here to learn more about the exhibit. For details of several programs that complement the main exhibit, read further in this newsletter.
Friends Talking Faith with The Three Wise Guys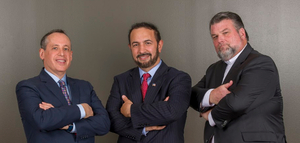 Hear the varied perspectives of the Rev. Bryan Fulwider, Rabbi Steve Engel and Imam Muhammad Musri as each week they discuss how faith impacts both the simple and the complex aspects of life. These three clergy come together as friends to discuss topics from the perspective of the different religions they represent. They contend that "good religion works for peace, respects and values others regardless of their religious perspective, and works through acts of compassion to make the world a better place for everyone." Friends Talking Faith with The Three Wise Guys airs on Tuesdays at 6:30 pm on 90.7 WMFE FM in Orlando. Tune in on your radio or listen online. You can also listen to any show already aired.
Film about Quakers Highlights Their Contribution to Society
Many may have seen bumper stickers that say: "If you can read this, thank a teacher." In similar fashion, it would be appropriate to create bumper stickers that say: "If you're a female and have just voted: "Thank the Quakers." In fact, a disproportionate number of social-justice advances in the United States came about at least in part because of the determination and doggedness of Quakers. If you don't know much about the Quakers, a new documentary film—QUAKERS: The Quiet Revolutionaries—may help remedy that situation. "In this probing documentary, filmmaker Janet P. Gardner combines Ken Burns-style archival imagery with 'captured in the moment' footage, underscoring the combined sophistication and day-to-day relevance of Friends Church [Religious Society of Friends], a movement that is rooted in principles yet constantly evolving. . . . The film is also critical, citing transgressions by Quaker political leaders and lamenting the Quaker approach to desegregation in the 1960s and 70s. Yet the legacy of progress and achievement overshadows these concerns as Gardner paints an overall picture of relevance and high social value." (Quoted comment from blogger D. F. Whipple.) Click here to play the trailer.
Florida Abolitionist Hosting a Variety of Training Events


Florida Abolitionist, a Central Florida nonprofit committed to preventing human trafficking and helping victims of trafficking escape and start a new life, have begun a new video series: "Abolitionists LIVE," on Facebook. The purpose is to educate members of the public so they can assist in helping to stop human trafficking. Each brief video provides information that can be shared with others directly or via social media. The videos produced to date are: The Beginning: How Tomas Lares learned about Human Trafficking; What is Human Trafficking and what to do if you see it?; and What is an Abolitionist? Florida Abolitionist will also be host a number of events that will be of value to those wishing to learn more about how to help stop human trafficking. The are: Stop Human Trafficking Oviedo Awareness (Wednesday, August 8, 6:30 to 8:00 pm); Orlando Regional Abolitionist Training (Saturday, August 25, 10:00 am to 4:00 pm); Firewall: Online Safety Training (Saturday, September 22, 10:00 am to 12:00 noon); Orlando Regional Abolitionist Training (Saturday, October 27, 10:00 am to 4:00 pm).
Interfaith Discussion: What Does Your Faith Say about Pets?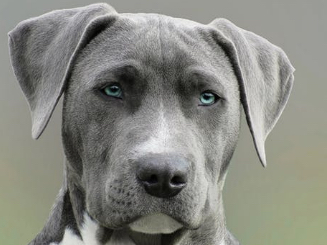 The United States is replete with pets—94.2 million cats, 89.7 million dogs, 20.3 million birds, 9.4 million reptiles and an array of even more unusual creatures that are kept for the interest, pleasure or companionship of humans. So with a practice that's so widespread as having pets, what does religion have to say about it, if anything? More specifically, what does your faith tradition have to say about it? And if there are no specific directives, are there rules and admonitions about other aspects of life that would have impact on whether or not we have pets, the way we treat pets and the rights, if any, of pets? These are just some of the questions about pets that will be addressed when the Interfaith Discussion group, sponsored by the Interfaith Council of Central Florida, meets on Wednesday, August 8. Interfaith Discussions are held from 7:00 to 8:30 pm on the second Wednesday of each month at Adventist University of Health Sciences (671 Winyah Drive, Orlando, FL 32803) on Florida Hospital's main campus. The exchanges are respectful, open and candid, and the participants represent a variety of faith traditions as well as those who question the validity of faith altogether. For directions to the meeting, click here. Admission is free. Everyone is invited.
Holocaust Center Event to Look at Nazi Medical Ethics
Medical professionals take oaths to "do no harm," placing the care and heath of their patients above all else. But this was not the case in Nazi Germany. By which medical standards did physicians in the Third Reich operate? What happened to those who disagreed? What have we learned as a result of the experiments that took place? Learn about medicine and medical ethics in Nazi Germany during the program Do No Harm: Medicine & Medical Ethics in Nazi Germany at the Holocaust Center (851 North Maitland Avenue, Maitland Fl 32751) on Thursday, August 9, from 6:00 to 8:00 pm. The event is free and open to the public.
United Sikhs Call for Asylum for 300 Afghan Sikh Families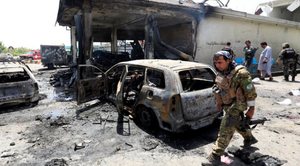 From a release by the United Sikhs, July 7: "Following the recent suicide attack that had targeted and killed Sikh and Hindu leaders traveling to meet President Ashraf Ghani in Afghanistan, United Sikhs (a UN-affiliated, international non-profit, non-governmental, humanitarian relief, human development and advocacy organization, aimed at empowering those in need, especially disadvantaged and minority communities across the world) today called upon Canada's Prime Minister Justin Trudeau and the United States Department of State to grant asylum to 300 Sikh families and other minorities living in the region. United Sikhs also made an urgent request to the UN Special Rapporteur on Religion and Belief to highlight in the UN the persecution of religious minorities in Afghanistan. . . . ISIS has claimed responsibility for the July 1 attack in which 12 Sikhs, 1 Hindu and 6 Muslims were killed and many more injured, according to multiple reports. . . ."Religious minorities in Afghanistan have long faced a host of alarming human rights violations," said Sukhwinder Singh, United Sikhs Canada Director. "This a global humanitarian crisis that requires a global response. While providing immediate humanitarian aid, we will continue to work with our partners in government to ensure the safety of those seeking asylum."
JCC Offering Class in Beginners Conversational Hebrew
Ever wonder how Hebrew words get their sounds? Want a basic understanding of the Hebrew language? Then the course in Beginners Conversational Hebrew being offered at The Roth Family Jewish Community Center of Greater Orlando (851 North Maitland Avenue, Maitland, FL 32751) may be what you're looking for. Not only will you learn the Hebrew alphabet, but brand-new students will learn to read and speak conversationally, and beginning speakers can keep their skills current. This class is helpful if you intend to visit Israel, want to be able to greet people in Hebrew, or if you just want to learn a new language for the fun of it. The class, taught by Adele Lipofsky, will run on Thursday evenings between August 16 and December 13 (excluding Thanksgiving Day). Click here for more detail and to register.
'Deadly Medicine' Forum to Be Held at Holocaust Center
In the final days of World War II, news reports emerged about the inhumane medical experiments conducted by Nazi doctors on victims in the concentration camps. People around the world were shocked and horrified—but should they have been surprised? The behavior of these doctors was predictable, based on Nazi ideas regarding the role of medical professionals in a "racially pure and healthy" German community. What was shocking was that so many of these ideas had come from an earlier time and had found acceptance in other societies as well. The Holocaust Center (851 North Maitland Avene, Maitland Fl 32751) will host a forum from 6:00 to 7:30 pm on Wednesday, August 22, that will explore how seemingly advanced ideas from the cutting edge of science led to one of the darkest chapters in modern human history. The forum is part of the Norman Wall Education Series. Teachers can earn professional-development credits for attending. The forums are free and open to the community as well.
New Hope for Kids to Offer Volunteer Training in August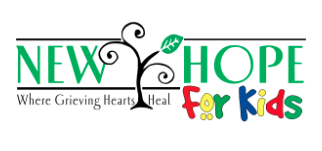 New Hope for Kids Center for Grieving Children is offering training to become a volunteer grief-support-group facilitator. The Center for Grieving Children (544 Mayo Avenue, Maitland, FL 32751) provides grief support for children and families who have experienced the death of a loved one. The program helps children, teens and young adults cope with their grief and loss through the sharing of stories and experiences, as well as art, music and recreation.  A one-year commitment is requested for volunteers, and a pre-interview and tour of the facility are required. The next 25-hour training program will be offered on Saturday and Sunday, August 25 and 26. For more information, please visit the organization's website, contact Gloria Capozzi by email, phone 407-331-3059 x15 or download the volunteer application here.
Holocaust Center to Present 'Nuremberg: Tyranny on Trial'
At 2:00 pm on Sunday, August 26, the Holocaust Center (851 North Maitland Avenue, Maitland, FL 32751) will host a program titled "Nuremberg: Tyranny on Trial." The Nuremberg Trials were conducted in Germany in 1945-46, following the conclusion of World War II. The goal was simple: bring those responsible for the crimes of the Holocaust to justice. Immediately following the trials of government leaders, more than 20 doctors and administrators were indicted for their role in the "euthanasia program"—medical experimentation on human beings, and the systematic murder of those the Nazis deemed "life unworthy of life." Following a screening of Nuremberg: Tyranny on Trial, a panel of experts will explore the lessons and outcomes of the Nuremberg and doctors' trials. The program is free and the public is invited.
Rollins College to Host Lecture by Revitalization Specialist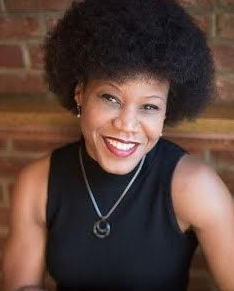 Peabody Award-winning radio broadcaster Majora Carter will discuss her work as a revitalization strategist and social-enterprise pioneer during a presentation at 7:30 pm on Tuesday, August 28, at the Busch Auditorium on the campus of Rollins College (1000 Holt Ave, Winter Park, FL 32789; see campus map). Carter, founder of both Sustainable South Bronx and Green For All, is recognized for her achievements in economic development and sustainability. Parking is available at the Southtrust Parking Garage, just east of Park Avenue between Lyman and Comstock. The event is open to the public and free of charge.
Global Peace Film Festival to Run from September 17 to 23


Central Florida's annual Global Peace Film Festival, now in its 16th year, will run from September 17 to 23, stimulating thought and stirring action on an array of socially and morally important issues. So plan to take advantage of as many of the films as possible during this high point of Central Florida's events calendar. The films, the venues, the discussion opportunities—they're all being finalized so they'll be ready for you. Check out the GPFF website, where you'll find screening schedules, screening venues, details of discussions and panels and a list of films, their descriptions and much more. Don't miss out on this highly informative and thought-provoking opportunity. To learn more about how the Global Peace Film Festival came about, and to meet the person whose singlemindedness not only got it off the ground but has kept it going, click here. Not only can you enjoy attending the films, you can also enjoy the sense of satisfaction that comes from volunteering to help. Spread the word about the festival to your friends, neighbors, relatives and even the strangers you meet on the street! Why keep quiet when something so good is there for everyone!
Your Tax-Deductible Contributions Greatly Appreciated
If you appreciate what's being achieved by the Interfaith Council of Central Florida and Friends Talking Faith With the Three Wise Guys radio program, we invite you to contribute on a regular basis to these community-based, community-benefitting activities. It may be every month, once a quarter or annually. And it may be a large contribution or small. But whatever it is, you'll have the satisfaction of knowing that you played a part in helping to make our community more harmonious and peaceful. All contributions are tax-deductible and may be sent to: PO Box 3310, Winter Park, FL 32790-3310. Or you can click here to contribute online. Thank you for your help.
Muslim Reflection
"It's your road and yours alone. Others may walk it with you, but no one can walk it for you."—Rumi, a 13th-century Persian Muslim poet, jurist, Islamic scholar, theologian, and Sufi mystic.