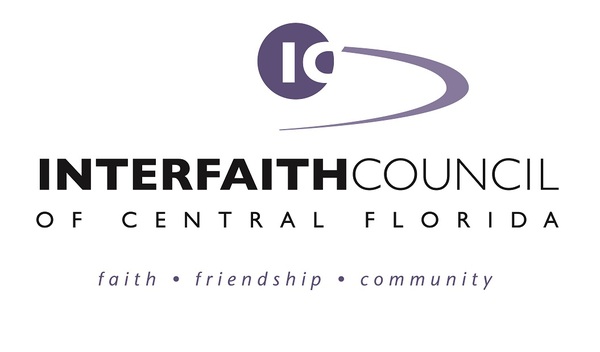 NEWSLETTER – MARCH 2018
---
Seminar: 'Difficult but Necessary Conversations' March 13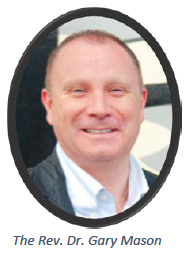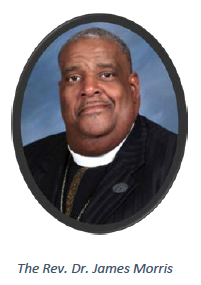 Register at Eventbrite for a half-day seminar (9:00 am to 12:00 noon) of "Difficult but Necessary Conversations," featuring as presenters: the Rev. Dr. Gary Mason, a Methodist pastor from Belfast Ireland, and the founder and director of the Belfast-based Rethinking Conflict; and the Rev. Dr. James Morris, senior pastor of Carter Tabernacle Christian Methodist Episcopal Church in Orlando and a long-time champion of social justice and interfaith relations. The venue for the event, which will be held March 13, is the Bush Auditorium at Rollins College (1000 Holt Avenue, Winter Park, FL 32789). And the focus of this Difficult But Necessary Conversation will be America's "Cultural Racism." (Click here to learn more about Dr. Mason (and more here), and learn more about Dr. Morris.) The schedule for the event is:
9:00—Welcome, introduction – the Rev. Katrina Jenkins – Chaplain, Rollins
9:05—Dr. Morris will outline the nature and challenge of racism
9:35—Dr. Morris and Dr. Mason will have a conversation about racism
10:00—Break
10:10—Dr. Mason will speak on the general principles of peacebuilding
10:55—Questions from the audience with Dr. Morris and Dr. Mason
11:10—Breakout sessions (groups of two or three): How do we apply these principles to help reduce racism in Central Florida?
11:30—Conversation between Dr. Morris and Dr. Mason and Participants
11:55—Summary: Where do we go from here? Rudi Cleare
Hindu Scholar to Speak on 'Gandhi, Guns and the World'
Dr. Dr. D. Aurobinda Mahapatra, Director of the Mahatma Gandhi Center at Hindu University of America (5200 Vineland Road, Suite 120, Orlando, FL 32811), will speak at a meeting of the Orlando Chapter of Amnesty International USA on Monday, March 5, being held from 6:00 to 8:00 pm. The title of Dr. Mahapatra's presentation is "Gandhi, Guns and the World." The event will be held in the Pine Room of the Marks Street Senior Center (99 East Marks Street, Orlando, FL). The event is free, and the public is invited. Dr. Mahapatra holds a doctoral degree from University of Massachusetts Boston (in conflict resolution) and another from Jawaharlal Nehru University in India (in international studies). His recent publications include Conflict Management in Kashmir (Cambridge University Press, 2017). He recently published an opinion article on gun violence and the shooting at Marjory Stoneman Douglas High School in Parkland, FL, titled "Florida School Shooting and the Crisis of Humanity."
Dr. Joel Hunter Invites You to a 'Community Conversation'
Every Monday evening at 6:30 pm at the Orlando Repertory Theater (1001 East Princeton Street, Orlando, FL 32803) Dr. Joel C. Hunter leads out in a Christian-based "Community Conversation" that addresses issues of interest and concern to a broad segment of the community. The subject for Monday, March 5, is Poverty. Guest presenters for the evening are Eric Gray, Executive Director of United Against Poverty (150 West Michigan Street, Orlando, FL 32806) and Julia Howard, Chair of the Sanford Rescue Outreach Mission(1701 Historic Goldsboro Blvd., Sanford, FL 32771). The Community Conversations are free and the public is invited. Other Community Conversations for March are:
Guns, Violence, and Culture—Is there anything you can do? March 12.
Voting Rights Restoration—How can we help our previously incarcerated friends March 19.
Adoption and Foster Care—You don't have to adopt to make a difference. March 26.
Interfaith Yoga to Be at First Congregational Winter Park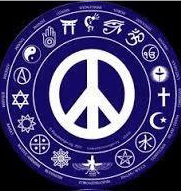 For the past year-plus, a loosely knit group calling itself the Interfaith Yoga Project has been making the rounds of various houses of worship helping women and girls of all backgrounds enjoy the positive experience of yoga. On Monday, March 5, at 7:00 pm, First Congregational Church of Winter Park (225 South Interlachen Avenue, Winter Park, FL 32789) will host a relaxing, restorative and informative evening of gentle yoga and a journey through the senses. After practice, all are invited to experience a choice of healthy treats to enhance your self-care routine. Enjoy and learn about teas, chocolates and/or organic wine as a way to "add" to the quality of your life. For more information and to register, go to Eventbrite. Other upcoming sessions will rotate through various venues in Central Florida's faith community. For more information about the Interfaith Yoga program in general, go to Interfaith Yoga's website, the Huffington Post and the Orlando Sentinel.
BJC Urges Lobbying to Protect Johnson Amendment 
From their website: "The Baptist Joint Committee for Religious Liberty and other religious-liberty advocates are asking everyone concerned about keeping politics out of our houses of worship to take action. You can be a part of this effort! On Tuesday, March 6, people across the country will contact their U.S. Senators and and remind them not to touch the Johnson Amendment in the new budget. . . . In a fantastic new podcast, BJC Executive Director Amanda Tyler and Tim Delaney, President and CEO of the National Council of Nonprofits, discuss the importance of keeping the current law intact to protect nonpartisanship in 501(c)(3) organizations including houses of worship. They discuss the myriad of legislative threats to the law that occurred in 2017 and those they expect to unfold as this year progresses. . . . Most importantly, they discuss ways that people of faith are working together with other nonprofit advocates to urge lawmakers against weakening Johnson Amendment protections, and how you can add your voice. . . . To receive additional action alerts about March 6 and other religious liberty efforts supported by the BJC, subscribe to the email list here. . . . For more background on the importance of the Johnson Amendment, see the BJC's new Johnson Amendment page and the Community Not Candidates page." For two articles about the Johnson Amendment written by James Coffin, Executive Director of the Interfaith Council of Central Florida, which are printed in the Orlando Sentinel, click here and here.
Friends Talking Faith with The Three Wise Guys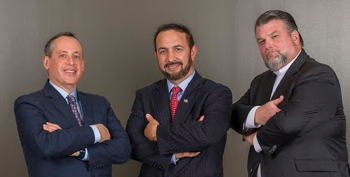 Hear the varied perspectives of the Rev. Bryan Fulwider, Rabbi Steve Engel and Imam Muhammad Musri as each week they discuss how faith impacts both the simple and the complex aspects of life. These three clergy come together as friends to discuss topics from the perspective of the different religions they represent. They contend that "good religion works for peace, respects and values others regardless of their religious perspective, and works through acts of compassion to make the world a better place for everyone." Friends Talking Faith with The Three Wise Guys airs on Tuesdays at 6:30 pm on 90.7 WMFE FM in Orlando. Tune in on your radio or listen online. You can also listen to any show already aired. During March, Friends Talking Faith will feature the following:
March 6: Faith and Society: Predatory Lending, Living Wage, Healthcare (Dr. Hank Fishkind, guest)
March 13: Faith and Society: The Legalized Marijuana Fight
March 20: Faith and Religion: A Conversation with Professor Boz Tchividjian (grandson of the Rev. Dr. Billy Graham)
March 27: Faith and Religion: Passover—Then and Now
Religious Freedom Focus to Be Held March 7 at Synagogue  
The Central Florida Commission on Religious Religious Freedom is hosting a follow-up to the Religious Freedom Summit it conducted on January 30 at First Baptist Orlando. The event will be held at Southwest Orlando Jewish Congregation (11200 South Apopka Vineland Road, Orlando, FL 32836) on Wednesday, March 7, from 10:00 to 11:30 am. Central Florida's faith leaders, community leaders and others who have a interest in religious freedom are invited to come to the table to help shape our collective understanding of how religious freedom issues affect all of us in our community.
Add your voice to the conversation. This facilitated, small-group discussion aims to bring together people from a wide spectrum of beliefs who seek to engage with each other to expand our understanding of each other's viewpoints, allowing us to more effectively seek for civil agreements on issues that challenge us now and will continue to do so in the future. The questions submitted but not addresses at the January 30 Religious Freedom Summit will provide the basis for the March 7 discussion. Register for this free event at Eventbrite.
World Harmony Run Coming to Lake Mary on March 9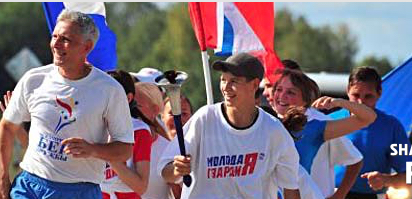 This year the Sri Chinmoy Oneness-Home Peace Run, named for Hindu philosopher and peace advocate Sri Chinmoy and formerly known as World Harmony Run, once again includes North America. The Peace Run will arrive at 6:00 pm in Central Park in Lake Mary(100 North Country Club Road) on Friday, March 9, and will be recognized in a public ceremony that includes a short symbolic Peace Walk the few yards from the Sri Chinmoy Peace Tree in Lake Mary Central Park (by the clock) to the White Peacock Interactive Center for Preventative Medicine (122 East Lakeview Avenue, Lake Mary, FL 32746). The walk will be about a quarter mile in total. The ceremony will last about 30 minutes, followed by refreshments and hors d'oeuvres. The Peace Run celebrates Sri Chinmoy's years of service to the international community. As an athlete, philosopher, artist, musician and poet, he dedicated his life to advancing the ideals of world friendship and oneness. The event is free. For more information and registration please phone 407-687-0235.
Hope Helps, Inc., to Host 7th Annual Sham Rock N' Run  
Calling all runners, fun-lovers and those who care about the less-fortunate in our community! Please note that on Saturday, March 10, at St. Luke's Lutheran Church (2021 West State Road 426, Oviedo, FL 32765), HOPE Helps, Inc., will host its Seventh Annual Sham Rock N' Run 5K. Click here for more detail.
Global Peace Film Festival to Sponsor Screening of Dolores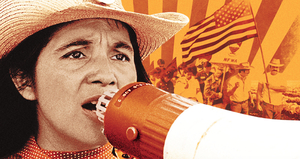 The Global Peace Film Festival, in conjunction with Hope CommUnity Center, will provide a free screening of the film Dolores, which focuses on the life of Latina labor leader Dolores Huerta, who worked with Latin labor activist Cesar Chavez and went on to be a major figure in her own right. The screening will be on Saturday, March 10, at 4:30 pm, at the Hope CommUnity Center (800 South Hawthorne Avenue, Apopka, FL). The screening is  to promote the upcoming PBS broadcast of the film. Feel free to share this information with others.
Habitat for Humanity: 'Women Build 2018' Is Here!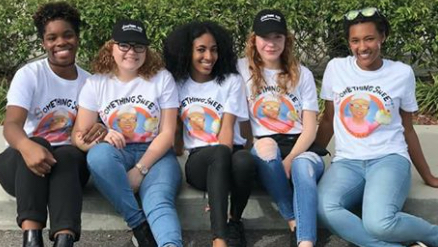 Habitat for Humanity is gearing up for another wonderful year of Women Build! But they need women, who in turn need to be trained. This month, have a heart and show your community some love! If you haven't created or joined a team yet, it's not too late.  Just be sure to follow the Women Build Facebook Group to get all the latest information on what's to come. On March 10, Habitat will be holding its annual Women Build clinic at Lowe's (3780 South Orlando Drive, Sanford, FL 32773) from 10:00 am to 12:00 noon. The clinic gives the participants a chance to get to know each other while learning about construction basics, power tools and safety. Get more details and RSVP here.
Holocaust Center Sponsoring Community Book Club 
The Holocaust Center (851 Maitland Avenue North, Maitland, FL 32751) sponsors a book club that meets bi-monthly and discusses a variety of books related to the Holocaust and civil rights. During its meeting on Sunday, March 11, at 2:00 pm, members will discuss Parallel Journeys by Eleanor Ayer. Parallel Journeys is based on a true story of a young German Jewish girl and an ardent member of the Hitler Youth and their parallel journey through World War II. Learn more here. Copies of the book are available for loan from the Holocaust Center upon request. More details about all of the center's exhibits and upcoming programs are online here. Also, check Facebook for event details, updates,and more. Direct questions about programs or exhibits to Terrance Hunter (407-628-0555).
Colloquium Series Speaker to Address Civility March 13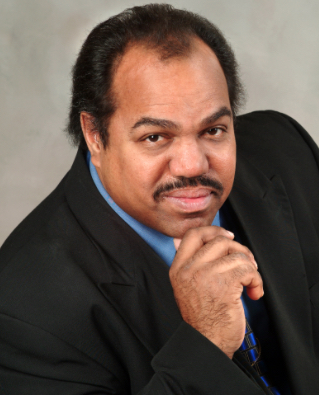 For the past four academic years, Adventist University of Health Sciences has hosted a free Colloquium series—"an interdisciplinary program designed to engage University students, faculty, staff and members of the community in conversation." On Tuesday, March 13, at 7:00 pm, Daryl Davis, an accomplished musician and actor who has
worked with celebrated musical artists and appeared on the critically acclaimed TV show The Wire, will speak at Florida Hospital Seventh-day Adventist Church (2800 North Orange Avenue, Orlando, FL 32804). The public is invited to this free presentation on civility, titled "Building Bridges: Conversations Outside Our Comfort Zone." Davis may be one of the most unique lecturers on the speaking circuit today. But his achievements have extended far beyond the stage, with his work as a lecturer, author and expert on race relations. His book, Klan-Destine Relationships, details his experiences as a black man exploring racism by opening lines of communication with members of the notorious Ku Klux Klan. Click here for more details and to register.
Tampa Synagogue to Host Interfaith Musical Event  
The Congregation Rudolph Sholom Sisterhood invites the public to attend the 58th Annual Ann Zack Interfaith Gathering on Wednesday, March 14, at 11:00 am. This free event will feature an interfaith celebration of music and praise designed to bring harmony to the world through melody.The event will be held at Congregation Rudolph Sholom (2713 Bayshore Blvd., Tampa, FL 33629). A complimentary lunch will follow the program. Seating is limited, so an RSVP is required before March 7. Register by phone (813-837-1911) or at the synagogue website.
Interfaith Discussion: Does Religion Unify or Divide? 
Whatever your response to the foregoing question, there's a good chance you hold your opinion strongly. When it comes to religion's role in society, people usually aren't indifferent. So what's your vote? Is religion a unifying or divisive force? Or is it some of both? If you view religion's impact negatively, is there any kind of tweaking that could make it more positive? And if you view it as positive, is it just your own religion that gets a good grade? Or do you hold religion in general in high esteem? These are just some of the questions that will be addressed when the Interfaith Discussion group meets on Wednesday, March 14. Interfaith Discussions are held from 7:00 to 8:30 pm on the second Wednesday of each month at Adventist University of Health Sciences (671 Winyah Drive, Orlando, FL 32803) on Florida Hospital's main campus. The exchanges are respectful, open and candid, and the participants represent a variety of faith traditions as well as those who question the validity of faith altogether. For directions to the meeting, click here. Admission is free. Everyone is invited.
Hospital Lecture to Feature Opioid-Epidemic Specialist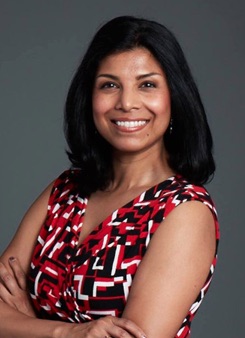 Addiction to opioids is a serious national crisis that affects a community's public health as well as its social and economic welfare, according to Lipi Roy, MD, MPH. Dr. Roy will speak at Florida Hospital's Distinguished Lecture Series, which will be held on Wednesday, March 21, at the Orlando Museum of Art (2416 North Mills Avenue, Orlando, FL 32803). In her lecture, titled "The Opioid Epidemic: Understanding its Roots and Strategies Moving Forward," Dr. Roy will explore the scope of the problem, its destructive effects nationwide and the best strategies to address opioid addiction in Florida. Effectively combatting the crisis will require overcoming a shortage of resources, better coordination of care and a community-based approach. Registration and hors d'oeuvres will begin at 5:30 pm, with the presentation running from 6:30 to 7:30 pm. Click here for more information and to register. The presentation is free, and the public is invited. Email questions to Florida Hospital Distinguished Lecture Series.
Annual Arab Festival Slated for March 25 at Lake Eola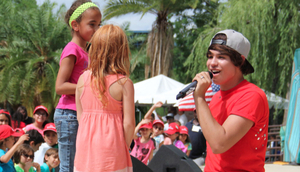 Central Florida residents will have a chance to enjoy the sights, sounds, cuisine and culture of the Arab world when the Arab American Community Center hosts its 8th Annual Arab American Cultural Festival at Lake Eola, on Sunday, March 25. The festival, which will run from 11:00 am to 7:00 pm, will feature Arabic art, crafts, food, music, folk dances, children's entertainment, traditions and much more. Click here to get more details, send an email or phone 407-985-4550
Orlando Group to Host Interfaith Dialogue March 25 
Multicultural Outreach of Greater Orlando invites the public to an Interfaith Dialogue to be held in Room 105 of the Health Sciences Building (HSB) on the West Campus of Valencia College (1800 South Kirkman Road, Orlando, FL 32811) on Sunday, March 25, at 2:00 pm. The event, which will be moderated by Dr. Samuel Barkat, will feature Christianity, Hinduism Islam, Judaism and Sikhism. For further information contact one of the following: Mr. Javed Stephen Massey, Executive Director of Multicultural Outreach of Greater Orlando, by email or by phone (407-704-0746). Or you may contact: Dr. Shams S. M. Tabrez, email or phone (407-704-0668); Mr. Nasir Usmani, email or phone (407-620-0912); or Mr. Benedict Dilawar Caleb, email or phone: (407-334-2591).

Week of the Family Sponsoring Essay-Writing Contest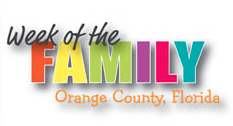 The assignment is straightforward. Just complete the following in 250 words or less: "I should practice kindness with my family because . . ." But there are a few other important criteria. The essay writer must be a student aged 5 to 18 years old who's enrolled in an Orange County Florida school (public/private/home). And the essay must be submitted using the form that you can access here. All entries must be received by
Saturday, March 31. Winners will be announced prior to the November 3-10 Week of the Family. And speaking of winners, the winners will be honored at the Week of the Family Awards dinner,and the Mayor's Family Fun Day! And what do they win? First prize $100. Second prize $75. Third prize $50. And the school with the highest participation will receive a trophy presented by Orange County Mayor Teresa Jacobs.
Save the Date: Shepherd's Hope to Hold Fundraiser April 12
Shepherd's Hope, a faith-based nonprofit that provides access to free healthcare for the uninsured and underinsured, is hosting its annual fundraiser at a breakfast on Thursday, April 12, at Rosen Centre Hotel, Grand Ballroom A & B (9840 International Dr. Orlando, FL 32819). Table-host registration begins at 7:15 am; guest registration begins at 7:45 am; and the complimentary continental breakfast and program run from 8:30 to 9:30 am. Shepherd's Hope will again present its annual Call to Hope, a one-hour program, which will demonstrate how the organization's mission has stayed steadfast, 21 years after its first patient was cared for. Shepherd's Hope remains committed to bridging the coverage gap to high-quality healthcare for the uninsured and underinsured while mitigating the tremendous financial implications to our community. It continues to be nationally regarded as a unique model of innovative care, with over 2800 volunteers, who in 2017 generated 50,000-plus hours of compassionate healing care. 2017 also saw a 13 percent increase in patient medical services for the uninsured, with 40 percent of the recipients reporting that they work full-time. The April 12 Call to Hope fundraising breakfast will include inspirational stories about the individuals who visit the Shepherd's Hope centers in search of hope, and the volunteers whose commitment and faith in the mission of Shepherd's Hope make healing possible. RSVP at the website by Friday, March 30. Phone 407-876-6699 ext. 228 or send an email to have questions answered.
Save the Date: The Women of Faith Symposium April 15


All Women of Central Florida are invited to the Women of Faith Symposium—Connecting Life, Spirit and Identity. The event will provide an opportunity to examine equality, social status and justice as it relates to the role of women in society. The event will be held from 2:00 to 5:00 pm in the first-floor Multi-Purpose Room (MPR) at the Orlando Regional Medical Center (52 West Underwood Street, Orlando, FL 32806). The event is being presented by the Golden Rule Initiative of the Center for Peace. RSVP at eventbrite.
Your Tax-Deductible Contributions Greatly Appreciated
If you appreciate what's being achieved by the Interfaith Council of Central Florida and Friends Talking Faith With the Three Wise Guys radio program, we invite you to contribute on a regular basis to these community-based, community-benefitting activities. It may be every month, once a quarter or annually. And it may be a large contribution or small. But whatever it is, you'll have the satisfaction of knowing that you played a part in helping to make our community more harmonious and peaceful. All contributions are tax-deductible and may be sent to: PO Box 3310, Winter Park, FL 32790-3310. Or you can click here to contribute online. Thank you for your help.
Jewish Reflection
[Opening Prayer for the Colorado State House in the aftermath of the Parkland tragedy. Delivered February 15, 2018, by Rabbi Joe Black]
Our God and God of all people,
God of the Rich and God of the poor.
God of the teacher and God of the student.
God of the families who wait in horror.
God of the dispatcher who hears screams of terror from under bloodied desks.
God of the first responder who bravely creeps through ravaged hallways.
God of the doctor who treats the wounded.
God of the rabbi, pastor, imam or priest who seeks words of comfort but comes up empty.
God of the young boy who sees his classmates die in front of him.
God of the weeping, raging, inconsolable mother who screams at the sight of her child's lifeless body .
God of the shattered communities torn apart by senseless violence.
God of the legislators paralyzed by fear, partisanship, money and undue influence.
God of the Right.
God of the Left.
God who hears our prayers.
God who does not answer.
On this tragic day when we confront the aftermath of the 18th school shooting in our nation on the 46th day of this year, I do not feel like praying.
Our prayers have not stopped the bullets.
Our prayers have changed nothing.
Once again, a disturbed man with easy access to guns has squinted through the sights of a weapon, aimed, squeezed a trigger and taken out his depraved anger, pain and frustration on innocents: pure souls. Students and teachers. Brothers and sisters. Mothers and fathers—cut down in an instant by the power of hatred and technology.
We are guilty, O God.
We are guilty of inaction.
We are guilty of complacency.
We are guilty of allowing ourselves to be paralyzed by politics.
The blood of our children cries out from the ground.
The blood of police officers cut down in the line of duty flows through our streets.
I do not appeal to You on this terrible morning to change us. We can only do that ourselves.
Our enemies do not come only from far away places.
The monsters we fear live among us.
May those in this room who have the power to to make change find the courage to seek a pathway to sanity and hope.
May we hold ourselves and our leaders accountable.
Only then will our prayers be worthy of an answer.
Amen.