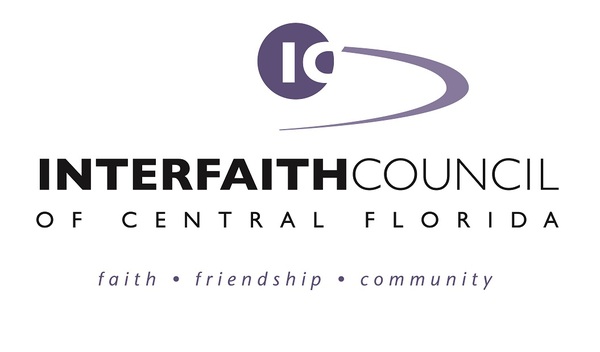 NEWSLETTER  –  MAY 2018
---
Baha'is Unveil Design for House of Worship in Kenya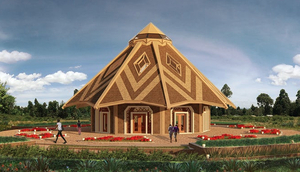 Last month, the Baha'is, noted the world over for their exquisite and unique designs of major Houses of Worship, unveiled the design of a new House of Worship to be built in Matunda Soy, Kenya. The structure's design, which is simple yet elegant, was inspired by huts that are traditional to the region. The building's architect, Neda Samimi, will be the first woman whose design for a Baha'i House of Worship was selected. Construction will be undertaken with materials from the region—its roof will use local slate, and the walls will be made from stone sourced from quarries nearby. Kenya is one of five countries that was designated by the Universal House of Justice in 2012 to build a local Baha'i House of Worship. These structures are open to all as a space for worship and reflection. Click here to read more and see more pictures.

Shepherd's Hope Event Highlights Achievement, Challenge
More than 400 people attended Shepherd's Hope's annual fundraising and volunteer-recognition event on April 12, raising $210,000 in one-time gifts and multi-year pledges for the faith-based nonprofit. Shepherd's Hope, which is celebrating its 21st anniversary, is a vital safety-net healthcare provider for the estimated 450,000 Central Floridians who do not have health insurance. In 2017, 26 percent of Shepherd's Hope patients reported they had lost their health insurance in the previous 12 months, and the number of patients who are children jumped from 7 to 17 percent. At the event, Shepherd's Hope honored the work of its 2,800 volunteers, who contributed 44,000 hours in 2017—equal to $2.4 million in in-kind services. To learn more about Shepherd's Hope and how to volunteer, visit their website
or phone 407-876-6699, ext. 228. Watch this year's "Patient Story of Hope" on YouTube.

Friends Talking Faith with The Three Wise Guys
Hear the varied perspectives of the Rev. Bryan Fulwider, Rabbi Steve Engel and Imam Muhammad Musri as each week they discuss how faith impacts both the simple and the complex aspects of life. These three clergy come together as friends to discuss topics from the perspective of the different religions they represent. They contend that "good religion works for peace, respects and values others regardless of their religious perspective, and works through acts of compassion to make the world a better place for everyone." Friends Talking Faith with The Three Wise Guys airs on Tuesdays at 6:30 pm on 90.7 WMFE FM in Orlando. Tune in on your radio or listen online. You can also listen to any show already aired. During May, Friends Talking Faith will feature the following:
May 1: Faith and Society: Predatory Lending, Living Wage, Healthcare—Dr. Hank Fishkind, guest
May 8: Faith and Literature: A Hopeful Vision of a Better World—Michael David Lukas, guest
May 15: Faith and Religion: Ramadan, the Meaning of Fasting
May 22: Faith and Society: Gambling
May 29: Faith and Medicine: The Leading Causes of Life—Rev. Dr. Gary Gunderson, guest
The Three Wise Guys to Be Featured at Prayer Breakfas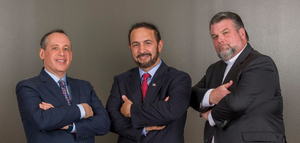 The public is invited to a Prayer Breakfast being hosted by U.S. Congresswoman Stephanie Murphy at 8:45 am on Thursday, May 3, at the Winter Springs Civic Center (400 North Edgemon Avenue, Winter Springs, FL 32708) in honor of the National Day of Prayer. The theme for the event is "Building Bridges Between Different People and Communities of Faith," and the featured presenters are The Three Wise Guys of the radio program Friends Talking Faith (Tuesdays at 6:30 pm on 90.7 WMFE FM). Present as a special guest will be the Chair of the Congressional Black Caucus, Congressman Cedric Richmond (Louisiana's District 2).
Altamonte Hospital to Host Interfaith Prayer Service May 3
The Pastoral Care Department of Florida Hospital Altamonte (601 East Altamonte Drive, Altamonte Springs, Florida 32701) will host an Interfaith Prayer Service as part of its celebration of the National Day of Prayer on Thursday, May 3. The event, which will be held in the Chatlos Conference Room, will begin at 12:00 noon and last approximately half an hour. Prayers and reflections will be presented by representatives of Buddhism, Christianity, Hinduism, Humanism, Judaism and Islam. The public is invited. The event will be preceded at 11:30 am by a luncheon for all participants and attendees.
Interfaith Yoga Planning May 5 Event at Longwood Mosque
For more than a year, a loosely knit group calling itself the Interfaith Yoga Project has been making the rounds of various houses of worship helping women and girls of all backgrounds enjoy the positive experience of yoga. Sessions rotate through various venues in Central Florida's faith community. For information and to register for the May 5 event at the American Muslim Community Center (811 Wilma Street, Longwood, FL 32750), click here. For general information, go to Interfaith Yoga's website, Facebook, the Huffington Post and the Orlando Sentinel.
Sikhs Show that Hospitality Is a Major Part of Sikhism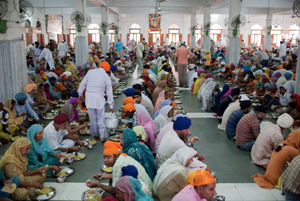 Sikhism and hospitality go hand in hand. And have since the religion's inception. When in 2015 more than ten thousand registrants at the Parliament of the World's Religions (held that year in The Salt Lake City, Utah) availed themselves of the free food-related hospitality of Sikh volunteers, the guests, who represented nearly every religion of the world, were greatly impressed. Yet the Sikhs were only living out the values that their gurus always taught. By serving the community meal—langar, it is called—they were simply practicing what they preach. And it happens not only at meetings at a gurdwara (Sikh house of worship), but it happens on a grand scale every day at the Golden Temple in the Amritsar City, India, where up to a hundred thousand guests are served every day. Food for a langar is prepared fresh by the Sikh community and served to all, without any discrimination based on religion, gender, social or economic status, or political consideration. This is an open service where there is no expectation for any reward in return. In the langar, all are seated on the ground/floor at the same level, served the same food, which is always vegetarian and thus not forbidden by other religions. The langar is financed through individual contributions of funds and ingredients. In the picture accompanying, langar being served at the Golden Temple in Amritsar. Read more and see more pictures here.
Buddha's Birthday, Asian Food Festival Slated for May 6
Guang Ming Temple (6555 Hoffner Avenue, Orlando, FL 32822) invites the public to its  2018 Buddha's Birthday Celebration and Asian Vegetarian Food Festival from 10:00 am to 4:00 pm on Sunday, May 6. The event is free, though the food, which is very reasonably priced, must be purchased. The Buddha's Birthday Celebration Ceremony and Offering Procession in the temple will begin promptly at 10:00 am. The Asian Vegetarian Food Festival and general entertainment are expected to begin outside at about 11:30 am. Guests will also have the opportunity to tour the temple. This is one of the largest events Guang Ming Temple presents each year, attracting thousands from across the state. It is hosted by the Florida Chapter of Buddha's Light International Association. Guang Ming Temple is one of over 200 Fo Guang Shan temples spread throughout the world. For more information about the May 6 event, contact Guang Ming Temple at 407‐281‐8482.
Wellness Recovery Action Plan (WRAP) to Hold Workshop
The Wellness Recovery Action Plan® (WRAP) is hosting a free Introduction to WRAP Workshop on Monday and Tuesday, May 7 and 8, from 9:00 to 4:30 pm each day. The workshop will be facilitated by Kyle Welling and Emily Ferlo, and sponsored by the Mental Health Association of Central Florida in Seminole County. In this workshop, participants will be given all the tools needed to create their own action plan, and will be prepared to share the principles of WRAP with others in everyday life. WRAP is an evidence-based system that is used world-wide by people who are dealing with mental health, by substance abuse, by other kinds of health challenges, and by people who want to attain the highest possible level of wellness. It was developed by a group of people who have a lived experience of mental health difficulties—people who were searching for ways to resolve issues that had been troubling them for a long time. WRAP is also increasingly used by family members of persons with mental health difficulties. Click here for more information about WRAP and the workshop, which will be held at 1101 East First Street, Room 3024, Sanford, FL 32771.
The Lion King Experience to Be Performed by Kids at JCC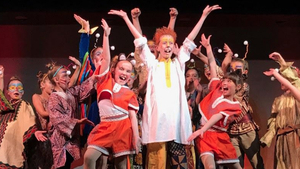 If you enjoy watching elementary and middle-school students doing quality drama, then you might want to head to the Harriett & Hymen Lake Cultural Auditorium at the Roth Family Jewish Community Center of Greater Orlando (851 North Maitland Avenue, Maitland, FL 32751) on Monday or Tuesday, May 7 and 8. From 7:00 to 9:00 pm each evening you can watch students in Grades 1 to 8 showcasing their skills in a performance of Disney's The Lion King Experience. Click here for more information and to buy tickets.
Table of Abraham to Feature Contribution of Women of Faith
The Atlantic Institute's Table of Abraham series will continue on Tuesday, May 8, from 6:00 to 8:30 pm at Congregation Ohev Shalom (613 Concourse Parkway South Maitland, FL 32751) with an event titled "Women of Faith's Contribution to Society: Role Models From History." Speakers for the event are the Rev. Katrina Jenkins, Rollins College; Amy Geboff, Congregation Ohev Shalom; and Yasemin Aksoy, The Atlantic Institute of Central Florida. The speakers will share and discuss stories of key historic women from the three Abrahamic religions. The program is sponsored by The Atlantic Institute of Central Florida in partnership with Congregation Ohev Shalom. The event will start with a light dinner. RSVP by Friday, May 4, at Eventbrite.
Interfaith Discussion: Armaments, the Military and War
War—and maintaining a powerful, always-ready-for-action military—costs dearly. Conversely, the development and manufacture of armaments, which are enthusiastically bought worldwide, ensure employment for large numbers and generate considerable revenue. Yet armaments are designed to kill people and destroy property. And killing those we've labeled as enemies seems a truly primitive way to settle differences. So what are the moral considerations that should govern our discourse about war, the military and the manufacture and marketing of armaments? What does your faith tradition teach? Or does it simply ignore the topic? These are just some of the questions that will be addressed when the Interfaith Discussion group meets on Wednesday, May 9. Interfaith Discussions are held from 7:00 to 8:30 pm on the second Wednesday of each month at Adventist University of Health Sciences (671 Winyah Drive, Orlando, FL 32803) on Florida Hospital's main campus. The exchanges are respectful, open and candid, and the participants represent a variety of faith traditions as well as those who question the validity of faith altogether. For directions to the meeting, click here. Admission is free. Everyone is invited.
He Got Up Offering More Services and More Locations
He Got Up, a Christian community-service venture that has been greatly appreciated for the past two years, is taking on a slightly different look in 2018 as the venture seeks different ways to serve the Central Florida community with Compassionate Restorative Justice. Instead of a single grand event at one time in one place, as has been done in the past, He Got Up will host several smaller and more focused events throughout the year and throughout the region. The main focus of these events will be Legal Services, where the group has found the greatest response. Help with drivers-license issues, court-cost issues and other legal issue will be provided at every event. These will be held on May 5 at  Northwest Community Center (3955 WD Judge Dr, Orlando, FL 32808). In addition to these event dates, He Got Up has arranged two court dates in Orange County: Friday, May 11, and Friday, May 25; and two court dates in Osceola County: Friday, June 8 and Friday, June 22. Click here for information about volunteering. Learn more by phoning 321-300-6962.
Many Islamic Groups Inviting Public to an Iftar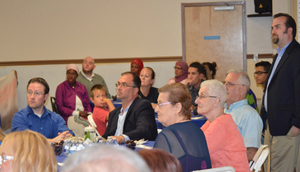 In the spirit of building bridges of dialogue and understanding about Islam, a number of Muslim entities are inviting those of other faiths and no faith to join them for a community Iftar—the ritually significant fast-breaking dinners held each evening during the month of Ramadan. (Click here for detailed information about Ramadan, Muslim fasting and Iftar dinners.) This year several Muslims groups are making more than one  or more of their Iftars a "Guest Iftar." Those interested in participating should peruse the following to find the times and locations that are most convenient.
Husseini Islamic Center/ Masjid Al Hayy (786 Myrtle Street, Sanford, FL 32773) cordially invites the public to an Interfaith Iftar, which culminates with a "scrumptious meal" to break the day's fast. This interfaith event will be held on Monday, May 21, at 7:00 pm. RSVP by email. (Tours of the new mosque will not be available in conjunction with this event.)
The Islamic Center of Orlando invites the non-Muslim community to join them for an Interfaith Iftar on the following dates—Saturday, May 19 and June 2; Wednesday, June 6; and Monday, June 11—at the Muslim Academy of Greater Orlando (11551 Ruby Lake Road, Orlando, FL 32836). Plan to arrive at 7:30 pm. There will be a short presentation on Islam and Ramadan prior to the dinner and a Q&A session. Seating is limited, so RSVP by email or phone 407-285-7790. Please provide your name, the number in your party and your religious affiliation.
The American Muslim Community Center (811 Wilma Street, Longwood, FL 32750) invites non-Muslims to join them on Thursday, May 17. Registration begins at 6:30 pm, and the program, which begins at 7:00 pm, will include information about Ramadan and fasting as well as the meal together. RSVP by email or phone 407-710-5749. Attendance is by RSVP only.
The Islamic Center of South Lake County (18296 US 27, Clermont, FL 34715) invites the public to participate in an Iftar (the breaking of the day's fast) on a date to be determined in June (see next month's newsletter for details).
The Center for Peace and the Islamic Society of Central Florida invite people of all faiths and no faith to join them on Sunday, May 13, from 6:00 to 8:30 pm for their annual "Building Bridges and Breaking Bread Banquet." The event—which includes a presentation about Ramadan, fasting and Iftars, followed by a Q&A—will be conducted at Mecca Hall at the headquarters of the Islamic Society of Central Florida (1021 North Goldenrod Road, Orlando, Florida 32807). Get more information and RSVP at Eventbrite.
The Muslim Women's Organization invites women of all faiths to join them in their Sixth Annual Women's Multifaith Iftar on Wednesday, May 23, at 6:30 pm. Share a fun evening with Muslim women of the community and discover the diverse Ramadan traditions of the Muslim world. For more information and to RSVP, please send an email to Hajira Shujaat. RSVP must be no later than May 18.
The Atlantic Institute (940 South Winter Park Drive, Casselberry, FL 32707) invites non-Muslims to join them for an Iftar on Saturday, May 26, or on Friday, June 8, from from 7:00 to 9:00 pm. The program will include background information about Ramadan and fasting as well as the meal. Click here for more information. RSVP by email or phone (321-203-2191). The Atlantic Institute is also also hosting Iftar (fast-breaking) dinners in the homes of local host families around the Central Florida area. The Family Iftar Dinner Program aims to provide space for people of differing religious and cultural traditions to get to know one another in the intimacy of the hosting home and seeks to build community through casual conversations over a delicious meal with the motto "Open Doors, Open Minds and Open Hearts." Click here for more information and to select a date.
Westminster Winter Park to Host Panel on Social Justice
"What Does My Faith Tradition Have to Say about Social Justice? And How Would Implementing Those Values Create a More Positive Community?" Those are the questions that a panel representing six faith traditions will seek to answer in a program scheduled for Wednesday, May 16, from 2:30 to 4:00 pm at Westminster Winter Park (1111 South Lakemont Avenue, Winter Park, FL 32792). Each of the panelists will have about nine minutes to give an overview of her/his faith tradition's teachings about social justice, then the group will take questions from the audience for about 30 minutes. The traditions represented will be Buddhism, Christianity, Hinduism, Islam, Judaism and Unitarian Universalism. Westminster Winter Park is one of several Presbyterian retirement communities in the Orlando area. The event is a collaboration between Westminster Winter Park and the Interfaith Council of Central Florida.
St. Luke's to Offer Conference on Hunger and Charity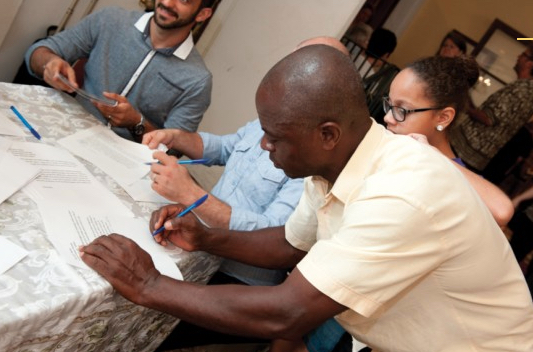 Bread for the World (both National and the Central Florida chapter) and St. Luke's United Methodist Church are partnering to present a unique, hands-on conference titled "End Hunger: From Charity to Empowerment" on Saturday, May 19, from 8:30 am to 3:30 pm at St. Luke's (4851 South Apopka-Vineland Road, Orlando, FL 32819). The conference costs $25 and includes: an hour-long learning simulation on the racial wealth gap and how it impacts policies and practices that exacerbate hunger and poverty in our community; exploring the root causes of hunger and poverty; learning from community leaders who are running creative programs to fight hunger and poverty; a firsthand account of what hunger and food insecurity feel and look like; and what the faith-community can do to advocate on behalf of those experiencing hunger and poverty. The public is invited. Seating is limited, so register today. For more information, contact Peggy Caverly by emailor phone (407-876-4991, ext. 285).
Commission on Religious Freedom to Conduct Discussion
The Central Florida Commission on Religious Freedom is inviting Central Florida's faith and community leaders to "come to the discussion table to help us each to gain a better understanding of how religious freedom issues affect all of us in our community." The discussion will be held on Wednesday, May 23, from 8:30 to 10:00 am at The Church of Jesus Christ of Latter-day Saints Chapel (4020 South Bumby Avenue, Orlando, FL 32806). The event follows on from a similar discussion held in March at the Southwest Orlando Jewish Congregation. The focus of the upcoming event will be the potential impact of upcoming Supreme Court cases being reviewed this summer. How will these decisions affect us in Central Florida and across the nation? This facilitated, small-group discussion brings together people from a wide spectrum of beliefs and backgrounds who seek to engage with each other to expand our understanding of each other's viewpoints, allowing us to more effectively seek for civil agreements on issues that challenge us now and in the future. The event is free. Register at Eventbrite.
Report: 28 Key Nations Have Less Religious Freedom
From Religious News Service website: "The U.S. Commission on International Religious 
Freedom cited more than two dozen countries as main contributors to an "ongoing downward trend" in religious liberty worldwide and called on the Trump administration to prioritize the release of religious prisoners and assist in resettling refugees fleeing persecution. . . .  'Sadly, religious freedom conditions deteriorated in many countries in 2017, often due to increasing authoritarianism or under the guise of countering terrorism,' said USCIRF Chairman Daniel Mark as the independent watchdog issued its 2018 report on . . . April 25. . . . Yet there is also reason for optimism 20 years after the passage of the International Religious Freedom Act. The importance of this foundational right is appreciated more now than ever, and egregious violations are less likely to go unnoticed." Click here to learn more.
10 Easy-to-Make Changes that Can Help the Environment
On April 22 people around the world celebrated Earth Day. But one-day-per-year celebrations, in and of themselves, do little to change the quality of our environment. It's what happens 365 days per year that really makes the impact. Not sure where to start? You're not alone. So why not check out the 10 suggestions offered by Grace Kennedy in an article titled "Ten Simple Hacks for Eco-Friendly Living"?
Your Tax-Deductible Contributions Always Appreciated
If you appreciate what's being achieved by the Interfaith Council of Central Florida and Friends Talking Faith With the Three Wise Guys radio program, we invite you to contribute on a regular basis to these community-based, community-benefitting activities. It may be every month, once a quarter or annually. And it may be a large contribution or small. But whatever it is, you'll have the satisfaction of knowing that you played a part in helping to make our community more harmonious and peaceful. All contributions are tax-deductible and may be sent to: PO Box 3310, Winter Park, FL 32790-3310. Or you can click here to contribute online. Thank you for your help.
Unitarian Universalist Reflection
Unitarian Universalist congregations affirm and promote seven Principles, which we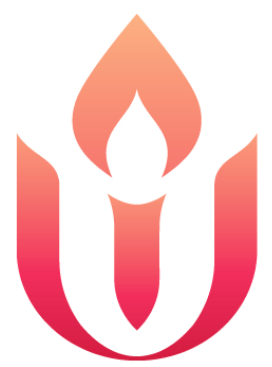 hold as strong values and moral guides:
The inherent worth and dignity of every person
Justice, equity and compassion in human relations
Acceptance of one another and encouragement to spiritual growth in our congregations
A free and responsible search for truth and meaning
The right of conscience and the use of the democratic process within our congregations and in society at large
The goal of world community with peace, liberty, and justice for all
Respect for the interdependent web of all existence of which we are a part