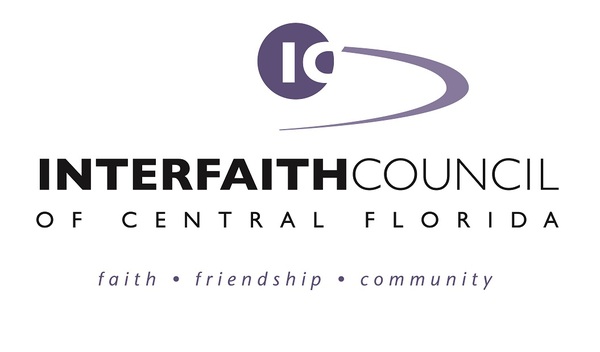 NEWSLETTER  –  SEPTEMBER 2018
---
Baptist Joint Committee Comments on Religious Liberty 
One could easily get the idea that conservative Christianity is monolithic and moves in lock-step unanimity when it comes to issues of religious freedom and the separation or entanglement of religion and government. Not true. In fact, precisely because of their conservative theological stance, some conservative religious institutions are the most vocal in seeking to ensure that government and religion don't become entangled and that the freedom of those wearing religious labels isn't allowed to impinge negatively on those who don't embrace religion. The Baptist Joint Committee for Religious Liberty has been one of the most outspoken and most respected Christian entities arguing for religion-neutral government and an even-handed approach religious freedom. Their website is always worth checking out—particularly in an environment where the vision of our nation's founders is in danger of being lost sight of or intentionally ignored. Click here to check out the news and columns at the BJC website.

Three Sikhs Attacked in Three Weeks, One of Them Killed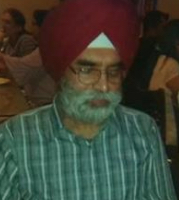 From an article posted on the Newsweek website on August 18: "A Sikh deli owner [pictured] was killed on Thursday [August 16] in the third violent attack against a Sikh in three weeks. . . . Terlok Singh, who ran Park Deli in East Orange, New Jersey, was found in his store with a stab wound in his chest. Prosecutors are considering the killing a homicide but have not established a motive. . . . Two separate attacks occurred in California within the last month. In one, two men kicked 71-year-old Sahib Singh Natt as he was walking near his house in Manteca. Natt hit his head when he was knocked to the ground and was later hospitalized. . . . The assault against Natt came days after two men attacked 50-year-old Surjit Malhi as he was putting up campaign flyers for a Republican running for re-election. Malhi, who is a [U.S.] citizen, said his assailants yelled that he should 'go back to your country' and spray painted a white-supremacist symbol on his truck. Police are investigating the incident as a hate crime. . . . 'I'm American, 100 percent. This is my country. If you are a real American and you love America, you should not do that. That is not the American way,' Malhi said. He also told an NBC affiliate that he thought his turban may have saved him from dying by protecting him from the blows of his attackers."
Florida Coalition to Prevent Gun Violence Speaks Out
From an August 23 media release from the Florida Coalition to Prevent Gun Violence: "In response to reports on Wednesday [August 22] that U.S. Secretary of Education Betsy DeVos is considering allowing federal funding to be used to purchase guns for teachers, the Florida Coalition to Prevent Gun Violence strongly opposes this dangerous and misguided proposal. 'The solution to our nation's gun violence problem does not and should not include adding more guns, especially in educational settings. At a time when public schools across the country are suffering from budget cuts, federal funds should be deployed to provide the best possible education for students rather than purchasing firearms,' said Andy Pelosi, co-chair of the Coalition. 'Allowing faculty and staff to carry firearms can create a negative and disastrous environment for our children and staff," Pelosi continued. . . . 'Since the passage of the Marjory Stoneman Douglas High School Public Safety Act, we've seen school districts and sheriffs' departments throughout the state struggle with ensuring the on-campus presence of law enforcement or Guardians,' said Coalition co-chair Mark Pafford. 'Law enforcement personnel on campus are best equipped to handle an active threat, not teachers.' Pafford continued, 'To suggest we arm our own teachers when they can't even afford school supplies is absurd. By focusing on ways to arm more people rather than passing common sense reforms, we continue to do a disservice to the victims of gun violence and continue to play into the gun lobby's hands.'"
Friends Talking Faith with The Three Wise Guys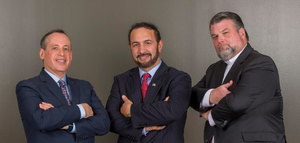 Hear the varied perspectives of the Rev. Bryan Fulwider, Rabbi Steve Engel and Imam Muhammad Musri as each week they discuss how faith impacts both the simple and the complex aspects of life. These three clergy come together as friends to discuss topics from the perspective of the different religions they represent. They contend that "good religion works for peace, respects and values others regardless of their religious perspective, and works through acts of compassion to make the world a better place for everyone." Friends Talking Faith with The Three Wise Guys airs on Tuesdays at 6:30 pm on 90.7 WMFE FM in Orlando. Tune in on your radio or listen online. You can also listen to any show already aired. Programs in September include:
September 11: Faith and Justice: The Power of Non-Violence
September 18: Faith and Science: The Stewardship Response
September 25: Faith and Public Life: The Words We Say Actually Matter
Quakers of Orlando Urge Earthcare Activism
From the email newsletter of the Orlando Quaker Meeting: "The Guiding Question of the Florida Interfaith Climate Actions Network is, 'How do we live well together in our environment so that everyone thrives?' If that question resonates with you . . . as a concerned Floridian, you can turn your concerns to action and increase the impact of your activism through signing up for action alerts that target your specific State Representative and State Senator. . . . As its website states, 'The Florida Interfaith Climate Actions Network (FL-iCAN!) is comprised of climate-conscious individuals, organizations and groups that come together collaboratively to address Florida's unique climate challenges.' The FL-iCAN affiliate, Unitarian Universalist Justice Florida, is providing . . . focused legislative action alerts as well as alerts on vigils, marches and other opportunities for Earthcare and climate-related actions."
Legislators, Law Enforcement to Host Faith Community Reps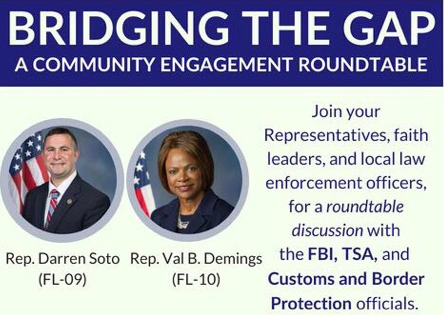 Clergy and/or major lay leaders in local houses of worship are invited to participate in a roundtable event on Monday, September 10, from 12:00 noon to 2:00 pm at the Valencia College School of Public Safety (8600 Valencia College Lane, Orlando, FL 32825). Called "Bridging the Gap—a Community Engagement Roundtable," the event will feature Congressswoman Val Demings, Congressman Darren Soto, representatives from national, state and local law enforcement agencies including officials from the FBI, TSA and Customs and Border Protection. Please note that lunch will be provided and that would-be attendees must RSVP to soto.house.gov.
Kissimmee Care Foundation to Honor First Responders, 9/11
The Kissimmee Care Foundation (4990 West Irlo Bronson Memorial Hwy Kissimmee, FL 34746) and several other faith-based, civic and business entities are cooperating to host an event paying tribute to: first responders; Officer Matthew Baxter and Sgt. Sam Howard, the Kissimmee police officers who were killed in the line of duty last year; and all who lost their lives in the 9/11 attack. The event will be held on Tuesday, September 11, from 3:30 to 5:30 pm (with the awards presentation at 4:00 pm) at the address provided above. Faith leaders and the community at large are invited to attend. Phone 407-397-4673 for more information.
Environment: We All Have the Power to Make a Difference
Ginger Reid, who says of herself and her new environment-promoting website: "I'm a self-proclaimed hippie, and I want to make a positive impact on our beautiful world. I think we all have a part to play in saving our planet—but don't worry, you don't have to be a minimalist vegan like me to help the cause! I hope this site will inspire you to make even one small change to protect the integrity of our planet. I believe we all have the power to make a difference—and if we work together, we can preserve the beauty of our planet for generations to come." The beauty of what Reid is advocating is that it's so simple. But every little bit helps. And just what is she advocating? Go to the home page of her website and you can read her suggestions for yourself. And if you'd like to dig a little deeper, check out the following links she has provided: Guide to Composting at Home; The Ultimate Guide to Cutting Your Paper Waste; The Ultimate Guide to Creating a Greener Kitchen; 33 Ways to Eat Environmentally Friendly; Home Science: Backyard Conservation; The Beginner's Guide to Xeriscape Landscaping Design; How to Make Your Backyard a Sanctuary for Wildlife.
Statistics about Religion that Might Come as a Surprise


From an article on the website of The Guardian: "If you think religion belongs to the past and we live in a new age of reason, you need to check out the facts: 84 percent of the world's population identifies with a religious group. Members of this demographic are generally younger and produce more children than those who have no religious affiliation, so the world is getting more religious, not less – although there are significant geographical variations." So how is religion distributed? Let's list them in order: (1.) Christians have 2.3 billion adherents, or 31.2 percent of the total world population of 7.3 billion people. (2.) Muslims come in at 1.8 billion adherents, or 24.1 percent. (3.) We'll come back to this one. (4.) Hindus have 1.1 billion, or 15.1 percent. (5.) Buddhists have 500 million, or 6.9 percent. (6.) Folk or traditional religions, 400 million, or 6 percent. (7.) Adherents of lesser-practiced religions (including Sikhism, Baha'i and Jainism) a total of 58 million, or less that 1 percent. (8.) Jews have 14 million adherents, or about 0.2 percent. But what about the third-biggest category? In 2015, 1.2 billion people in the world, or 16 percent said they have no religious affiliation at all. "This does not mean all those people are committed atheists" says the article in The Guardian. "Some—perhaps most—have a strong sense of spirituality or belief in God, gods or guiding forces, but they don't identify with or practice an organized religion." Here's one more set of facts highlighted by The Guardian: Three-quarters of religious people live in a country where they form a majority of the population; the remaining quarter live as religious minorities. For example, 97 percent of Hindus live in three Hindu-majority countries: India, Mauritius and Nepal, while 87 percent of Christians live in 157 Christian-majority countries. Three-quarters of Muslims live in Muslim-majority countries. Among the religiously unaffiliated, seven out of 10 live in countries where they are in the majority."
Interfaith Discussion: Religion and Where Your Kids Study
According to the Council for American Private Education: "There are 34,576 private schools in the United States, serving 5.7 million PK-12 students. Private schools account for 25 percent of the nation's schools and enroll 10 percent of all PK-12 students. Most private school students (78 percent) attend religiously affiliated schools." So, do you plan to/did you send your children to private or public schools? If to private schools, would they be/were they religiously affiliated schools? If they were religiously affiliated, what role does/did academic excellence play in your choice and to what degree was it the more religious environment of the religiously affiliated school? In what way would/did your faith tradition influence your decision? These are just some of the questions about public vs. private education that will be addressed when the Interfaith Discussion group, sponsored by the Interfaith Council of Central Florida, meets on Wednesday, September 12. Interfaith Discussions are held from 7:00 to 8:30 pm on the second Wednesday of each month at Adventist University of Health Sciences (671 Winyah Drive, Orlando, FL 32803) on Florida Hospital's main campus. The exchanges are respectful, open and candid, and the participants represent a variety of faith traditions as well as those who question the validity of faith altogether. For directions to the meeting, click here. Admission is free. Everyone is invited.
Local Entities Partner to Present Film about NRA and Guns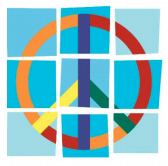 Valencia College's Peace and Justice Institute is inviting the public to a screening of "Making a Killing: Guns, Greed, and the NRA," a film that tells stories of how guns, and the billions made off of them, affect the lives of everyday Americans. It features personal stories from people across the country who have been affected by gun violence, including survivors and victims' families. The film exposes how the powerful gun companies and the NRA are resisting responsible legislation for the sake of profit—and thereby putting people in danger. The film will be shown on Friday night, September 14, at 6:30 pm in Room 225 at Valencia College's Winter Park Campus (850 West Morse Blvd, Winter Park, FL 32789). Following the film will be a panel discussion, with participants from the Mental Health Association of Central Florida, the Florida Coalition to Prevent Gun Violence and the Victim Service of Central Florida—all of which are partners for this event. Other partners are the Brady Campaign to Prevent Gun Violence, Moms Demand Action for Gun Sense in America, the League of Women Voters of Orange County, Equality Florida, the League of Women Voters of Seminole County, Valencia College Winter Park Campus Student Development, the Global Peace Film Festival and the Interfaith Council of Central Florida. Click here to learn more.
Have Your Broken Items Repaired—Don't Just Pitch Them
Don't Pitch It, Fix It! provides free and low-cost minor repair services for electronics, bicycles, jewelry, clothing and other common household items. Instead of being thrown away, items can be repaired by local businesses and handy neighbors. Bring your broken stuff or tools to Engelwood Neighborhood Center (6123 La Costa Drive, Orlando, FL 32807) on Saturday, September 15, from 9:00 am to 12:00 noon. You don't have to be a resident of Orange County in order to participate. If you have a broken item or if you are able to repair items, please register at Eventbrite. Click here for more information.
CAIR Florida to Host Annual Banquet September 15
CAIR Florida will host its Annual Central Florida Banquet on Saturday evening, September 15, at 7:00 pm (registration at 6:30 pm) at the Rosen Center Hotel (9840 International Drive, Orlando, FL 32819). The event, which will celebrate CAIR's 18 years of service to the Florida community, will feature Keynote Speaker Ambassador Attallah Shabazz, Inspirational Speaker Imam Johari Abdul-Malik, and Moses the Comic as Entertainment. For more information contact Begum Becerik by email or by phone (407-440-9252 x 300). Go to Eventbrite to book a seat ($65), a table ($1,000) or babysitting for ages 2 o 12 ($20). CAIR's vision is to be a leading advocate for justice and mutual understanding. Its mission is to enhance the understanding of Islam, encourage dialogue, protect civil liberties, empower American Muslims and build coalitions that promote justice and mutual understanding. CAIR takes pride in being on the front lines against discrimination, hate crimes and unfair treatment. In 2017 CAIR assisted 729 people seeking legal services, had 388 open cases at the end of the year (110 of them immigration services), secured $405,500 in settlements for our clients, assisted 312 people with free immigration services or advice. Tickets to the Annual Banquet are limited, so book ASAP.
Groups Partner to Offer Screening of 'Notes from the Field'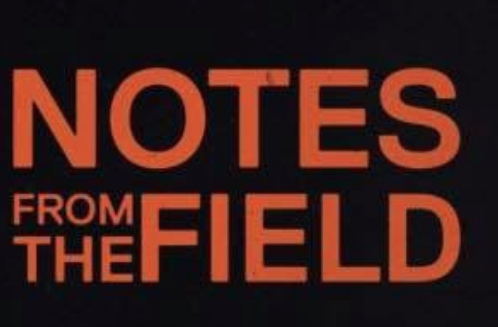 Bridging The Color Divide, The Hannibal Square Heritage Center and the Interfaith Yoga Project are partnering to provide a free screening of "Notes From The Field," a powerful 2018 film about mass incarceration in America, starring Anna Deavere Smith. The screening will be Sunday, September 16, at 2:00 pm at the Hannibal Square Heritage Center (642 West New England Avenue, Winter Park, Florida 32789). The film will be preceded by a community reception at 1:00 pm at the same venue. The community is invited to both events.
The Film 'Angels Within' to be Screened on September 16
The film "Angels Within," a movie about Pakistani Americans who use their medical  expertise to improve underserved regions of the United States, will be screened free of charge on Sunday, September 16, at 4:00 pm at the AMC Disney Springs Theaters (1500 East Buena Vista Drive, Auditorium #13, Lake Buena Vista, FL 32830). The film's stories of service to others help to correct misconceptions held by some about Pakistani Americans. Pakistanis are encouraged to invite their non-Pakistani friends to this one-time screening. An article in the LA Times, which describes the film as an "exceedingly earnest hybrid documentary/docudrama," says that "Angels Within" focuses on a generation that arrived [in the United States] from Pakistan in the 1990s and early 2000s and carved out careers in underserved regions." The film features interviews with Muslim American physicians from across the nation in addition to its dramatized elements. RSVP by email to Dr. Sajid Chaudhary. Dr. Chaudhary is the Immediate Past President of the Association of Physicians of Pakistani Descent of North American. Click here to view a trailer for the film.
Global Peace Film Festival to Run from Setember 17-23


Central Florida's annual Global Peace Film Festival, now in its 16th year, will run from September 17 to 23, stimulating thought and stirring action on an array of socially and morally important issues. So plan to take advantage of as many of the films as possible during this high point of Central Florida's events calendar. The films, the venues, the discussion opportunities—they've all been finalized and are ready for you. Check out the GPFF website, where you'll find screening schedules, screening venues, details of discussions and panels and a list of films, their descriptions and much more. Don't miss out on this highly informative and thought-provoking opportunity. To learn more about how the Global Peace Film Festival came about, and to meet the person whose singlemindedness not only got it off the ground but has kept it going, click here. Not only can you enjoy attending the films, you can also enjoy the sense of satisfaction that comes from volunteering to help. Spread the word about the festival to your friends, neighbors, relatives and even the strangers you meet on the street! Why keep quiet when something so good is there for everyone! Subsequent newsletter items will provide even more detail.
A Few Global Peace Film Festival Extracurricular Events
Tuesday, September 11, 5:00 to 7:00 pm: "Charity By Design," a shopping party/philanthropic event at Alex and Ani (356 South Park Avenue, Winter Park, FL 32789) at which 15 percent of all sales will be donated to the Global Peace Film Festival. Hosted by Nina Streich, Executive Director of the GPFF. Free. Light refreshments.
Monday, September 17, 5:30 pm: Opening reception for the K-12 Peace Art Exhibit at the Orange County Library Downtown (101 East Central Blvd. Orlando, FL 32801). Free. Light refreshments.
Friday, September 21, 6:00 to 8:00 pm: Filmmaker/shopping party at Ten Thousand Villages and Tea & Spice Exchange (329 North Park Avenue #102, Winter Park, FL 32789). Free. Light refreshments.
Interfaith Panel to Discuss Film about Civil Disobedience
On Sunday, September 23, at 5:30 pm in Bush Auditorium at Rollins College (see campus map), the film "The Nuns, The Priests, and the Bombs" will be screened, followed by an interfaith panel discussion, organized by the Interfaith Council of Central Florida and representing a diverse group of faith-based participants. Film director Helen Young will be in attendance. Since 1980, activists in lay and religious life have undertaken dramatic "Plowshares" protests—derived from the biblical injunction to  "beat their swords into plowshares"—risking long prison sentences in an ongoing campaign to move the world away from the nuclear brink. This film follows two cases: the July 2012 break-in at the site known as America's "Fort Knox of Uranium," where the intruders were an 82-year old Catholic nun, Sister Megan Rice, and two fellow peace activists; and the 2009 Plowshares action at a US naval base near Seattle, Washington. It follows the activists' legal efforts to justify their actions under international law and highlights the power of their moral conviction. Tickets may be purchased in advance or at the door.
Other GPFF Films of Particular Significance
Holocaust Center to Host Event on Responding to Hatred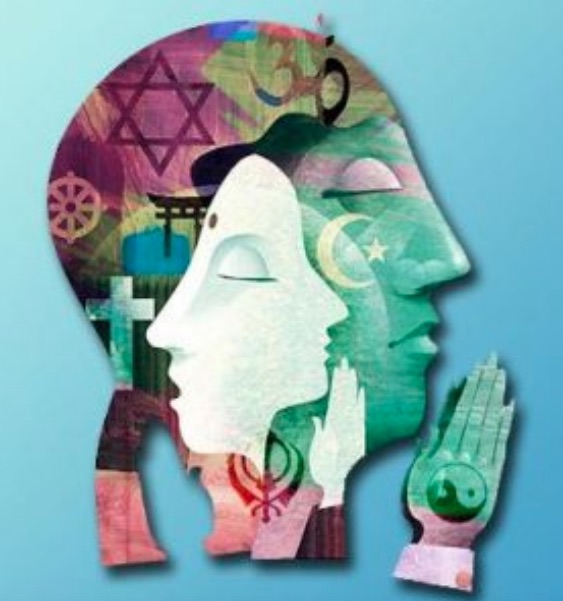 The Atlantic Institute and the Holocaust Memorial Resource and Education Center of Florida are partnering to bring to the public a thought-provoking program titled "Responding to Hatred and Extremism: Solutions from Faith Traditions." The event will be conducted at the Holocaust Center (851 North Maitland Avenue, Maitland Fl 32751) from 6:00 to 8:00 pm on Thursday, September 20. People of all faiths and no faith are invited to hear religious leaders discuss the tools provided by their faith traditions to respond to hatred and extremism. Through this discussion, the Holocaust Center hopes to break down the array of barriers that currently divide our region—or have the potential to divide it. The program's goal is to d help build a stronger, more harmonious community. Check out the other programs being hosted by the Holocaust Center this month, as well as the exhibit that will be featured until December 28.
Valencia College, PJI Going All Out for Global Peace Week
Valencia College and its Peace and Justice Institute have an array of programs planned on all campuses to celebrate Global Peace Week, September 24 through 27. Events and activities will include peace education, music, arts, crafts, guest speakers and free film screenings done in partnership with the Global Peace Film Festival. A highlight this year is guest presenter Daryl Davis, an American R&B and blues musician, author, actor and bandleader. For the past 30 years Davis has spent time befriending members of the Ku Klux Klan. Click here to see the entire list of happenings, the times, the venues and more.
Valencia West Campus to Host Religion/Worldview Fair
Valencia College's West Campus (1800 South Kirkman Road, Orlando, FL 32811) will host its 4th Annual Religion and Worldview Fair on Wednesday, September 26, in HSB 105 from 1:00 to 2:15 pm. This is a chance for our students and interested residents of the Central Florida community to learn about the rich diversity of traditions here in Central Florida. Each religion or worldview will have a display table where they can share artifacts, literature or any other materials that help to describe their perspective and their activities in the local community. Some groups even give out food that's associated with their religion or the ethnicity from which the religion comes. Each group will have a 5-to-7-minute "performance" showcasing their religion/worldview. For more information send an email to Julie Montione.
WWP Event to Highlight 'Portable Values' of Faith Traditons
Chefs know that it takes a lot of this and a little of that and a pinch of something else to make a tasty, appealing, sought-after menu item. Is it possible that the same is true for building effective, attractive, resilient communities? For example, what would our communities be like if we borrowed the best values of our many faith traditions? What insights from Judaism would make a better community? What teachings from Buddhism? From Christianity? From Hinduism? Islam? Sikhism? Unitarian Universalism? On Wednesday, September 26, from 2:30 to 4:00 pm in the Stover Center at Westminster Winter Park (1111 South Lakemont Avenue, Winter Park, FL 32792), representatives from an array of faith traditions will highlight one or two values from their faith tradition that they feel strongly could have a highly positive impact on our community, our nation, our world, if they were integrated into our communal fabric. We're talking here about values that could be inculcated without any need to buy into the entire religious package of a given faith—portable values, we might call them.Come hear a diverse collection of faith representatives talk about some of their teachings that they'd love to see benefitting the larger community. And be sure to come prepared to ask questions. The event, which is organized by the Interfaith Council of Central Florida and hosted by Westminster Winter Park, is free, and the public is invited.
CFFC to Host Editor of Church & State Magazine as Speaker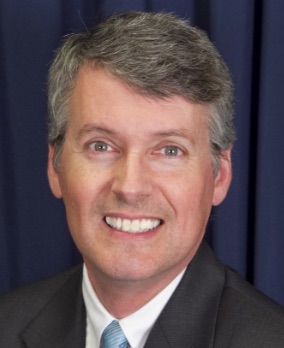 On Sunday, September 30, at 1:00 pm at the University Club of Winter Park (841 North Park Avenue, Winter Park, FL 32789), the Central Florida Freethought Community will host guest speaker Rob Boston (pictured), senior adviser and editor of Church & State, the monthly membership magazine of Americans United for Separation of Church and State. Boston will address the topic "What Do You People Want? Building a Truly Secular America." Advocates of separation of church and state are often asked what sort of society they envision. In this talk, Boston will outline current threats to church-state separation and discuss what a country that fully enforced this principle would look like. He will make it clear that a proper enforcement of separation of church and state, far from being hostile to religion, would ensure that religious beliefs and non-religious perspectives exist on an even playing field, with neither view being endorsed or supported by the government. The event is free and the public is invited. RSVP on Meetup.
Week of the Family to Run November 3 to 10
The Week of the Family—an eight-day Orange County event full of wholesome free activities for kids of all ages and their parents, grandparents, aunts, uncles and cousins—will begin on Saturday, November 3, and run through Sunday, November 10. To make the Week of the Family possible, an array of faith-based, civic, business, educational and just about every other kind of organization in Central Florida come together to inspire families to be the best family we're capable of being. And not just for that week. The week is just a boost to help us get on a better path. In fact, "The Week of the Family's mission is to strengthen family relationships through education, wholesome activities, fitness and community service."
Save the Date for Fourth Annual Religious Freedom Summit
Now is the time to mark your calendars to ensure you have no conflicts at 7:00 pm on Tuesday evening, February 12, 2019. That's the time for the Fourth Annual Religious Freedom Summit, organized by the Central Florida Commission on Religious Freedom and hosted by First Baptist Orlando (3000 South John Young Pkwy, Orlando, FL 32805). And why should you plan so far in advance to be there? Because Rabbi David Sapperstein will the main presenter for the evening. Rabbi Sapperstein was designated by Newsweek Magazine as the most influential rabbi in America, and by The Washington Post as the "quintessential religious lobbyist on Capitol Hill." For decades he directed the Religious Action Center of Reform Judaism, representing the Reform Jewish Movement, the largest segment of American Jewry, to Congress and the Administration. And for the last two years of the Obama Administration, he served our nation as the U.S. Ambassador at Large for International Religious Freedom, carrying out his responsibilities as the country's chief diplomat on religious freedom issues.  Also an attorney, he taught seminars on church-state law and Jewish law for 35 years at Georgetown University Law Center. Click here to learn more about Rabbi Sapperstein.
Center for Peace to Offer World of Knowledge Interfaith Tour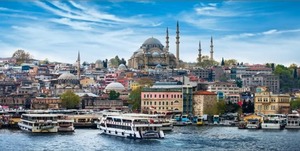 College professors, college students, religious leaders, media personnel, business executive—in fact, just about everyone—might be interested in a World of Knowledge Interfaith Tour to Spain and Turkey being organized for next year by the Center for Peace at the Islamic Society of Central Florida. Both destination countries have been the site of major interactions between the Abrahamic faiths, and tour participants will get to see for themselves the rich religious and cultural history of these two nations. Go to Eventbrite for more information and to register.
Your Tax-Deductible Contributions Greatly Appreciated
If you appreciate what's being achieved by the Interfaith Council of Central Florida and Friends Talking Faith With the Three Wise Guys radio program, we invite you to contribute on a regular basis to these community-based, community-benefitting activities. It may be every month, once a quarter or annually. And it may be a large contribution or small. But whatever it is, you'll have the satisfaction of knowing that you played a part in helping to make our community more harmonious and peaceful. All contributions are tax-deductible and may be sent to: PO Box 3310, Winter Park, FL 32790-3310. Or you can click here to contribute online. Thank you for your help.
Hindu Reflection
"The mind acts like an enemy for those who don't control it."—The Bhagavad Gita