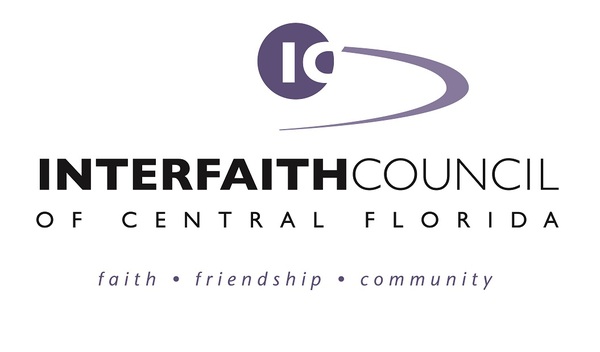 NEWSLETTER  –  MAY 2019
---
Canadian Prime Minister Pays Tribute to Sikh Holiday
Canadian Prime Minister Justin Trudeau paid tribute to Sikhs via video as part of the celebration of Vaisakhi on April 14. And what is Vaisakhi? "Vaisakhi is a long-established harvest festival in the Punjab. It had been celebrated long before it gained an added dimension for Sikhs. In 1699 the tenth guru, Guru Gobind Singh, chose Vaisakhi as the occasion to transform the Sikhs into a family of soldier saints, known as the Khalsa Panth." Click here to read the history and significance of this Sikh holy day.

Center for Earth Jurisprudence Shares Pope's Prayer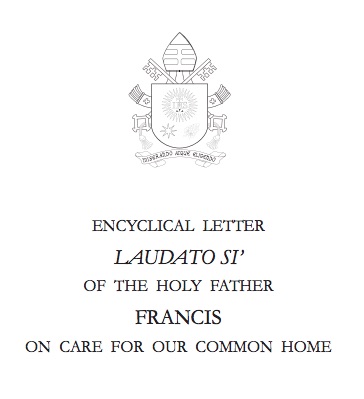 On Earth Day (April 22) the Center for Earth Jurisprudence at the Dwayne O. Andreas School of Law at Barry University (6441 East Colonial Drive, Orlando, FL 32807) released the following "Prayer for Our Earth" from Pope Francis. The poem, a part of the Pope's encyclical Laudato Si, is a reflection "on our relationship with our Mother Earth and all our fellow members of the Earth community." The prayer is as follows: "All-powerful God, you are present in the whole universe / and in the smallest of your creatures. / You embrace with your tenderness all that exists. / Pour out upon us the power of your love, / that we may protect life and beauty. / Fill us with peace, that we may live / as brothers and sisters, harming no one. / O God of the poor, / help us to rescue the abandoned and forgotten of this earth, / so precious in your eyes. / Bring healing to our lives, / that we may protect the world and not prey on it, / that we may sow beauty, not pollution and destruction. / Touch the hearts of those who look only for gain / at the expense of the poor and the earth. / Teach us to discover the worth of each thing, / to be filled with awe and contemplation, / to recognize that we are profoundly united / with every creature / as we journey towards your infinite light. / We thank you for being with us each day. / Encourage us, we pray, in our struggle / for justice, love and peace."
Interfaith Celebration of Creation Held at National Cathedral
On Sunday, April 28, a highly diverse interfaith service celebrating creation was held in All Hallows Amphitheater on the grounds of the National Cathedral in Washington, D.C. The service, held to commemorate Earth Day (April 22) involved leaders from the Sikh, Hindu, Buddhist, Jewish, Muslim and Christian communities and included prayers, music and readings. Service participants included Kristin Barker (One Earth Sangha), the Rev. Melanie Mullen (Presiding Bishop's Office), Joelle Novey (Interfaith Power and Light), Imam Talib Shareef (Masjid Muhammad—The Nation's Mosque), Dr. Rajwant Singh (EcoSikh), Sankar Sitaraman (Sri Siva Vishnu Temple), and Cathedral staff. Music was provided by, among others, the intertribal Native American drum group Uptown Boyz; by ADAMS BEAT, the nation's only mosque youth choir; and the Cathedral Choir. The event was supported by the Presiding Bishop's Office of The Episcopal Church and the Interfaith Council of Metropolitan Washington.
Film of America's Most Well-known Priest Being Screened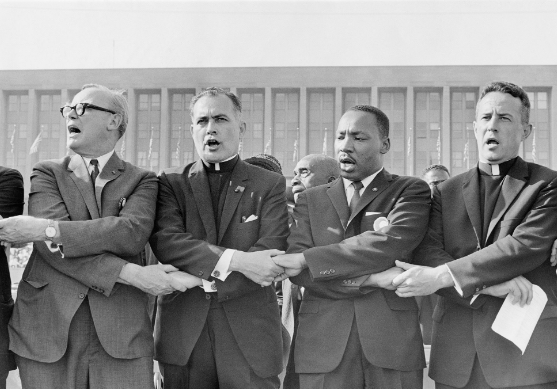 Hesburgh, a feature-length documentary film about America's most well-known Catholic priest and long-time president of the University of Notre Dame, opened in Central Florida at the AMC Altamonte 18 (433 East Altamonte Drive, Altamonte Springs, FL 32701) on May 3 and will be showing through Thursday, May 9. Hesburgh—by award-winning filmmakers Patrick Creadon, Christine O'Malley and Jerry Barca—offers a unique glimpse at more than fifty years of American history as seen through the eyes of Fr. Ted Hesburgh. Educator, civil-rights champion, advisor to presidents, envoy to popes, theologian and activist, Hesburgh was called on by countless world leaders to tackle the most challenging issues of the day. He built a reputation as a savvy political operator with a penchant for bridging the divide between bitter enemies. Through it all, he remained a man armed with a fierce intelligence, a quick wit and an unyielding moral compass—a timeless example of bipartisan leadership that would serve us in today's increasingly polarized times. One hundred percent of the profits from the film are going to charities of the Hesburgh family's choosing. Click here for ticket and screening-time information.
Listen to Friends Talking Faith with The Three Wise Guys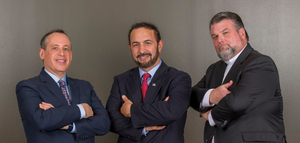 Hear the varied perspectives of the Rev. Bryan Fulwider, Rabbi Steve Engel and Imam Muhammad Musri as each week they discuss how faith impacts both the simple and the complex aspects of life. These three clergy come together as friends to discuss topics from the perspective of the different religions they represent. They contend that "good religion works for peace, respects and values others regardless of their religious perspective, and works through acts of compassion to make the world a better place for everyone." Friends Talking Faith with The Three Wise Guys airs on Tuesdays at 6:30 pm on 90.7 WMFE FM in Orlando. Tune in on your radio or listen online. You can also listen to any show already aired.
Dr. Seuss Wants You! at the Holocaust Center until June 30
An exhibit titled "Dr. Seuss Wants You!" will be featured at the Holocaust Center (851 North Maitland Avenue, Maitland, FL 32751) until June 30. This exhibit highlights a little-known aspect of Theodore Geisel, better known as Dr. Seuss, which showcases his insightful political cartoons. Using Seuss-style characters, Geisel encourages us to consider the opinions and beliefs that were too often ignored by Americans while the rest of the world was at war. These insightful cartoons highlight isolationism and a willingness to appease, as well as racism and antisemitism. Click here to learn about programs and events. Holocaust Center hours are Monday to Thursday from 9:00 am to 4:00 pm; Friday from 9:00 am to 1:00 pm; and Saturday and Sunday from 12:00 noon to 4:00 pm.
We've Now Reached Florida Death Row Exoneration #29
Florida inmate Clifford Williams recently became Florida's 29th Exonerated Death Row Survivor. Nationally, 165 convicts on death row have had their convictions overturned. Williams was originally sentenced to death in 1976 by a judge who overrode the jury's recommendation for life in prison. Co-defendant, Nathan Myers, received life. The Florida Supreme Court overturned William's death sentence four years later, and he was re-sentenced to life in prison. Now, 43 years after their wrongful conviction, both Williams and Myers have both been exonerated and released. Read more here. Learn more about the death penalty in at Florida by clicking here.
Many Islamic Groups Inviting Public to a Ramadan Iftar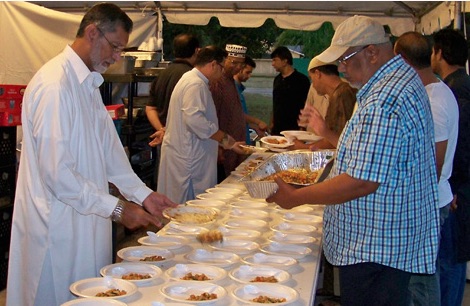 In seeking to build community, engage in dialogue and create understanding about Islam, a number of Muslim entities are inviting those of other faiths and no faith to join them for a community Iftar—the ritually significant fast-breaking dinner held each evening during the month of Ramadan. (Click here for detailed information about Ramadan, Muslim fasting and Iftar dinners.) This year some Muslims groups are making more than one of their Iftars a "Guest Iftar." Some of the events designed for guests have already been held. But those interested in participating should peruse the following to find the times and locations that would be most convenient. Click here to find any additional information that may have come in after the newsletter was sent out.
Series Re Small Christian Denominations Concluding May 13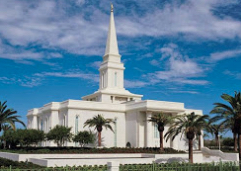 A series focusing on some of Christianity's smaller denominations is being hosted by community members in the Lake of the Woods subdivision at their Clubhouse (300 Carolwood Point, Fern Park, Casselberry). Each denomination featured is in some way out of the mainstream of Christianity—because of their mission, theology, methodology, history or some other defining characteristic. The next presentation will be on Monday, May 13. Linda P. Evans will be presenting jointly with Andrew Van Tienderen. The Church of Jesus Christ of Latter-day Saints. The presentations, organized by the Interfaith Council of Central Florida, are on the second Monday of each month, beginning at 3:00 pm and last one hour. Approximately 30 minutes is used for the presentation, with the balance of the time for audience questions. The series is free and the public is invited. For more information, phone 321-228-4599. Click here for directions. The series will go on hiatus following the May meeting.
New Faith-Leader Resource for Prevention of Suicide
Research indicates people who are struggling with thoughts of suicide are increasingly turning to faith leaders for help and support, even before they will seek care from mental health professionals. Faith leaders play a key role in suicide prevention and postvention care. To better equip leaders of all faiths with life-saving skills to prevent suicide, the National Action Alliance for Suicide Prevention (Action Alliance) and its Faith Communities Task Force, recently released the resrouce Suicide Prevention Competencies for Faith Leaders: Supporting Life Before, During, and After a Suicidal Crisis.This new resource aims to provide faith leaders with feasible, practical, research-based actions they can adopt immediately to help save lives and restore hope in faith communities nationwide. The competencies, informed by leaders from diverse faith communities and experts in the suicide prevention field, help to integrate and coordinate suicide prevention across sectors and settings, such as faith-based organizations and places of worship, a goal of the Action Alliance's National Strategy for Suicide Prevention.
Orlando Quakers to Feature Leader from Women of Hebron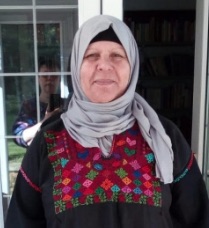 Quakers of Orlando will host Laila Hasan Mahmmod Awawda, of the artisan collective Women In Hebron, at the Orlando Quaker Meetinghouse (316 East Marks Street, Orlando, FL, 32803) on Saturday, May 18. She will prepare a traditional Palestinian meal and speak about her experience of life in Hebron and the human-rights situation in the city. She will have crafts from the collective available for sale. The event will begin at 7:30 pm, but food will not be served until 8:15 pm, to accommodate those observing Ramadan. Laila has agreed to feed dinner to all, regardless of the number who come. This free interfaith event is open to the public. Members of the Orlando Muslim community and other SEYM Quakers are encouraged to attend. Click here to request more information.
Active-Shooter Response Classes to Be Held at Three Venues
Who should be considered an active shooter? How should your house of worship and its leaders respond to an active shooter or a threat? Is your house of worship prepared to address such situations? To help those of all faiths become better prepared, the City of Orlando, the Orlando Police Department and National Night Out are offering free training sessions for the leadership and security team of area houses of worship. Identical sessions will be on the following dates and at the following venues: 6:00 to 8:00 pm, Monday, May 20, St. John Baptist Church (30 Fred L. Maxwell Blvd., Orlando, FL 32805), click here for more detail and to register; 6:00 – 8:00 pm, Thursday, June 6, First Alliance Church (3800 Lake Underhill Road, Orlando, FL 32803), click here for more information and to register;  and Trinity Downtown Church, 6:00 to 8:00 pm, Thursday, July 11, (123 East Livingston Street, Orlando, FL 32801), click her for more detail and to register. Each training is the same, so register for only one.
Local Entities Partner to Provide Suicide-Prevention Training
It has been said that "a house of faith is either the first place or the last place people go when they need help." But when they do go there, it's crucial for faith leaders, staff and volunteers to provide the best help possible. Because United Against Poverty is committed to providing the Central Florida faith community with tools to better respond to debilitating emotional crises, it has partnered with the University of Central Florida and Community Resource Network to provide training about a devastating issue that's becoming more prevalent in our community every day. On Wednesday, May 22, or Thursday, May 30, clergy, ministry leaders and laypeople of all faiths are invited to participate in a free training program titled "Question, Persuade, Refer: Suicide Prevention." Learn about a nationally recognized three-step approach that teaches about: warning risk factors, asking the right questions and providing proper intervention. Participants may register for either of the two three-hour sessions, which will both offer the same training material. The sessions will be held at United Against Poverty (150 West Michigan Street, Orlando, FL 32806).  For more information, phone 407-221-1931 or send an email.
Gun-Safety Advocacy Group to Host Family-Friendly Event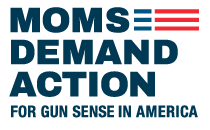 Moms Demand Action for Gun Sense in America are hosting a family-friendly event for National Gun Violence Awareness Day. The event, to be held on Saturday, June 1, from 10:00 am to 12:00 noon at Gaston Edwards Park (1236 North Orange Avenue, Orlando Fl 32804). All in attendance are encouraged to wear orange—"Orlando Wear Orange"—and come enjoy bounce houses, food truck, DJ music, photo booths, arts and crafts, speeches from survivors, vendor booths and more. Text EVENTS to 644-33 to RSVP, or click here. Moms Demand Action for Gun Sense in America is a grassroots movement of Americans fighting for public safety measures that can protect people from gun violence.
PJI to Host Three One-Week Session Re Classroom Practices
The Peace and Justice Institute is offering a unique and powerful experience to teachers working in Pre-K through higher education. The goal is to create more inclusive, respectful, compassionate and loving classrooms and citizens. The teacher academy model is based upon ten years of collaboration with leading scholars in the field of peace studies including Dr. Peggy McIntosh, Dr. Beverly Tatum, Dr. George Lopez, Dr. Michael Nagler, Elaine Sullivan, Emily Style, and Dr. Alma Abdul-Hadi Jadallah. The academy pairs their insights and practices with local PJI experts to create peaceable and inclusive classrooms for your students. Key topics include: We Teach Who We Are; Creating a Peaceable Classroom;Inclusive Classrooms; Transforming Curriculum; Building Community and Connection. Click here for more information, dates and cost.
Vision Orlando Breakfast to Prepare for Upcoming Event

Vision Orlando is inviting Christian congregational leaders from throughout Central Florida to come to an informational/organizational Pastors Breakfast that will run from 8:00 to 9:30 am on Tuesday, June 4, at Calvary Orlando (1199 Clay Street, Winter Park, FL 32789). The breakfast is to lay groundwork and garner volunteers for a major Convoy of Hope community event, to be held on Saturday, July 27, at Tinker Field. The event is designed to help the many families that are in need in our region. Local churches, businesses, community-service centers and healthcare organizations will be partnering to provide guests with groceries, medical and dental screenings, prayer, haircuts, lunch, veteran services, music, a kids' carnival, children's shoes, job and career services, community services, family portraits, and more—at no charge to the recipients. An estimated $1 million worth of goods and services will be available to the anticipated 10,000 guests of honor who will attend. Click here to learn more and to register for the breakfast.
Your Tax-Deductible Contributions Greatly Appreciated
If you appreciate what's being achieved by the Interfaith Council of Central Florida and Friends Talking Faith With the Three Wise Guys radio program, we invite you to contribute on a regular basis to these community-based, community-benefitting activities. It may be every month, once a quarter or annually. And it may be a large contribution or small. But whatever it is, you'll have the satisfaction of knowing that you played a part in helping to make our community more harmonious and peaceful. All contributions are tax-deductible and may be sent to: PO Box 3310, Winter Park, FL 32790-3310. Or you can click here to contribute online. Thank you for your help.
Jewish Reflection
Reflections Based on Anger, Frustration, Resolve and Hope
By Rabbi Rick Sherwin
This Sabbath, following yet another murder
The Jewish community pulls together as One
Recalling Nazi supremacism, vowing "Never Again"
Even as we see "Again" is today and on the horizon.
Throughout the world and here at home,
In Pittsburgh and Poway
And in anti-Semitic chants in Charlottesville
To name very few,
And in blatant anti-Semitic rhetoric in America
From both sides of the aisle, and from top to bottom.
With pain we know for certain
That all of violence in our country, in action and word,
Comes from American supremacists today
Who target more than Jews.
We sympathize with victims
Rally for support
Promise ourselves not to be intimidated
Even as we understandably increase security
Wherever Jews gather.
There must be more!
Communicate with Representatives
Communicate with Senators
Communicate with each other
Reach out to friends both red and blue
Send the clear message:
Distance America from anti-Semitic nations
Russia, North Korea, Hungary, Turkey, to name a few.
And – at the top of the list – vote!…
For morality-based integrity, open-vision,
And respect for all who agree and disagree
In the name of conscience.
Take a public stand for standards
Declare what you will not stand for.
Do not remain silent in the face of words
For there are no innocent words of hate
Anywhere, from anyone, at any time.
Fulfill the mitzva in the Torah
"Do not stand idly by"
Echo Zachariah's voice at the end of every worship service
"May the day come when we all pull together as One."
Then do something to make the dream of the world as it should be
Come true.
Never Again in the Jewish world,
Never Again anywhere in the world.