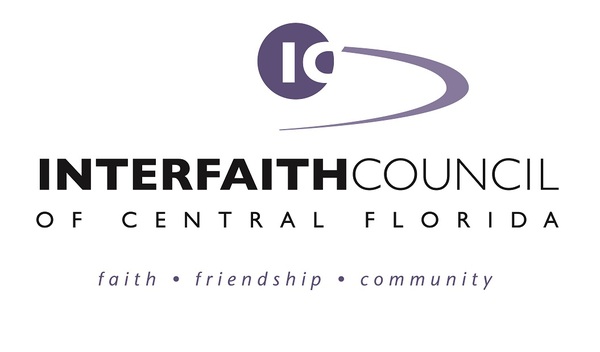 NEWSLETTER  –  JUNE 2019
---
Pipe Organ Being Installed at Mary, Queen of the Universe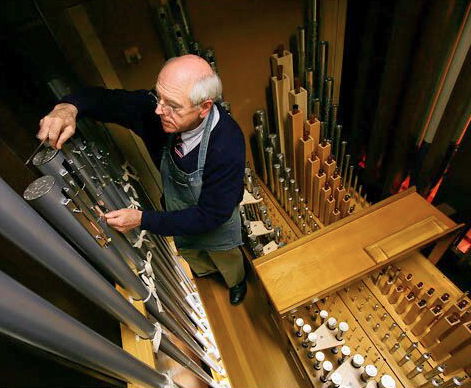 The Catholic Diocese of Orlando reports that the first of seven shipments (totaling 5,200 pipes) arrived at the Basilica of the National Shrine of Mary, Queen of the Universe (8300 Vineland Avenue, Orlando, Florida 32821) on June 3. The pipes are major component of the new Schoenstein & Co. organ, a long-time dream of founding pastor of the shrine, Monsignor Joseph Harte. The tallest pipes, reaching 37 feet high and 18 inches wide, will be located in the front of the basilica on either side of the tabernacle. All the pieces should arrive by August, then tuning begins—a process that takes an estimated three months. The tonal work includes the "adjusting of each of those 5,200 pipes for loudness, softness, and the speech to make sure it is speaking promptly and perfectly. Then it's matched to this room," said Schoenstein & Co. vice-president, Louis Patterson, who is heading up the project. He brings with him a crew of specialized craftsmen to ensure success. Those driving by on Interstate-4 have a clear view of the exterior of this impressive structure. But most passers-by do not stop to view the interior. (Learn more about this impressive Central Florida landmark by clicking here.) Within a few months, however, it will be the home of organ music equal to and complementing the physical beauty of the structure itself. Definitely, it will be a must-visit destination for Central Florida residents and tourists alike.

BJC Urges Clearer Understanding of Religious Liberty
Brad Pascale, campaign manager for President Donald Trump's 2020 re-election campaign, tweeted following after a recent Trump rally in Green Bay, Wisconsin: "There has never been and probably never will be a movement like this again. Only God could deliver such a savior to our nation . . . ." The Baptist Joint Committee for Religious Liberty responded: "For advocates of religious liberty, this tweet was a call to action. The political use of the word savior strikes at the very heart of our faith. Identifying any political leader as savior risks idolatry and confuses our allegiances. By merging American and Christian identities, it's also a serious affront to our constitutional principles, which guarantee there are no second-class faiths. . . . In this time of confusion, we all must be clearer than ever when we talk about religious liberty, and what's at stake if this right is not protected—not only for us, but for our neighbors." To be put on the BJC's email list, click here.

Muslim Holy Month of Ramadan Ends with Eid al-Fitr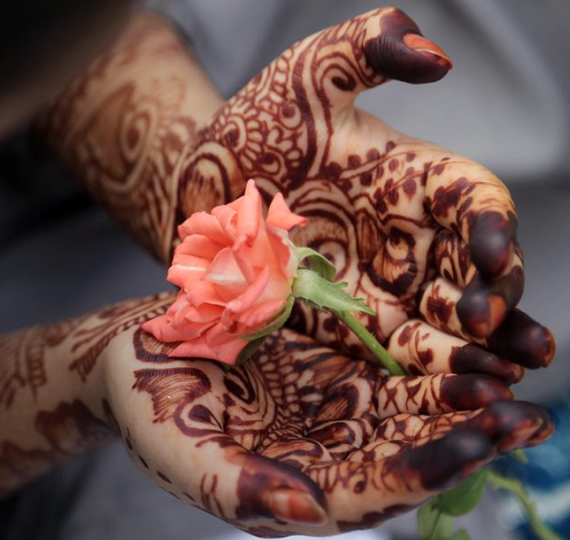 Nearly two billion Muslims around the world spent much of May and the first few days of June celebrating the holy month of Ramadan, which involved fasting, reflection, spiritual renewal, charitable contributions and great amounts of social interaction. This time of heightened spiritual emphasis is concluded by a grand and joyful celebration called Eid al-Fitr. In the picture accompanying, a Muslim girl is displaying intricate henna designs that were put onto her hands as part of the festivity of Eid al-Fitr. She's offering prayers outside a train station in Mumbai, India.(AP Photo/Rajanish Kakade)
'Dr. Seuss Wants You!' at Holocaust Center until June 30
An exhibit titled "Dr. Seuss Wants You!" will be featured at the Holocaust Center (851 North Maitland Avenue, Maitland, FL 32751) until June 30. This exhibit highlights a little-known aspect of Theodore Geisel, better known as Dr. Seuss, which showcases his insightful political cartoons. Using Seuss-style characters, Geisel encourages us to consider the opinions and beliefs that were too often ignored by Americans while the rest of the world was at war. These insightful cartoons highlight isolationism and a willingness to appease, as well as racism and antisemitism. Click here to learn about programs and events. Holocaust Center hours are Monday to Thursday from 9:00 am to 4:00 pm; Friday from 9:00 am to 1:00 pm; and Saturday and Sunday from 12:00 noon to 4:00 pm.
Listen to Friends Talking Faith with The Three Wise Guys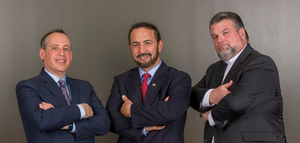 Hear the varied perspectives of the Rev. Bryan Fulwider, Rabbi Steve Engel and Imam Muhammad Musri as each week they discuss how faith impacts both the simple and the complex aspects of life. These three clergy come together as friends to discuss topics from the perspective of the different religions they represent. They contend that "good religion works for peace, respects and values others regardless of their religious perspective, and works through acts of compassion to make the world a better place for everyone." Friends Talking Faith with The Three Wise Guys airs on Tuesdays at 6:30 pm on 90.7 WMFE FM in Orlando. Tune in on your radio or listen online. You can also listen to any show already aired.
Broadcast: Conversation of Christian Pastor and Atheist
What common ground could a Christian pastor (Danny de Armas) and an atheist leader (David Williamson) possibly find? And how could they come from such different ideologies yet become good friends who greatly respect each other? Those were some of the questions attendees at the Fourth Annual Summit on Religious Freedom (February 12, 2019). Yet that conversation proved to be the highlight for many who attended the Summit, which was held at First Baptist Orlando and organized by the Central Florida Commission on Religious Freedom. Many described the exchange between the two men using adjectives such as "powerful," "unexpected," "inspiring." Those who weren't present at the Summit on Religious Freedom will now have an opportunity to see the video of the exchange. Barbara Beck of Good Life Channel 45, who moderated the men's conversation, is featuring the video on her program "Welcome Home with Barbara Beck," at 8:00 pm on Monday, June 17.  And for those who miss the broadcast, it can be accessed at the program's archive.
Interfaith Council Member Urges Golden Rule Action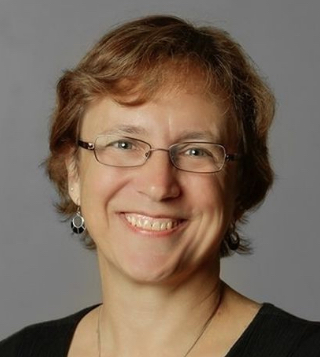 Rev. Kathy Schmitz, a Unitarian Universalist minister and a member of the Executive Committee of the Interfaith Council of Central Florida, wrote a guest column for the Orlando Sentinel that was posted on June 11 and in print on June 12. In her article, she reflected on the what happened at Pulse three years ago, urging people of faith and goodwill to ensure that we follow through on the commitments made to the LGBT+ community in the wake of the massacre. Specifically, she urged strong support for statewide anti-discrimination legislation that has been moving glacially through Florida's legislative process for several years. "Regardless of differences in beliefs and practices," Rev. Schmitz wrote, "a thread we share is the desire to treat others as we ourselves would like to be treated. We honor the worth and dignity of each person and recognize the need of all families to feel secure in their living and their working. The Competitive Workforce Act helps to provide this security. . . . This week, as we reflect on where we have been and what is still to come, let's remember the love that poured from our broken hearts three years ago. Let's honor those lost, as well as those still suffering and recovering, by bending that arc of the moral universe just a little further toward justice."
Public Invited to Experience Labyrinth at New Center in WP
On Monday, June 24, from 10:00 am to 1:00 pm, the newly opened Center for Health & Wellbeing (2005 Mizell Avenue, Winter Park, FL 32792) invites the public to experience the power of a labyrinth journey, discover ways to enhance learning with a labyrinth and explore ways to integrate mind, body and spirit through labyrinth walking during a special session. Participation in this event—titled "Psyche Meets Spirit Labyrinth Walk" and led by Franklin Faine—is free.
United Against Poverty Offering STEP Program 
"A goal without a plan is just a wish!" At least that's how the team at United Against Poverty views it. Thus their Success Training Employment Program (STEP), which provides the tools needed to help those facing obstacles to achieving their goals. The first six weeks of STEP are made up of in-class discussion-based learning that addresses Emotional Intelligence, Empowerment Training, Workplace Skills and Job Acquisition. Following graduation, students work with a job coach and success coach to help them get hired and stay employed. So who's eligible for STEP? Any adult 18 and older. The curriculum is designed for those interested in developing a career but who may have experienced difficulties finding or keeping a job, or who are interested in improving their current employment position. STEP also helps adults who may have difficulty obtaining employment because they haven't graduated from high school, have a criminal record, are unstably housed or lack transportation. STEP classes are held on the UP Orlando campus (150 West Michigan Street, Orlando, FL 32806) Monday through Friday, from 8:45 am to 12:45 pm. The next class cycle begins June 24. Orientation will be held on June 19, 20 and 21, at 10:00 am. For more information or to register, contact UP's Life Enrichment Center by phoning (407-650-0774 ext 1721) or send an email to Stevia Hunes.
Historical Marker Honoring July Perry to Be Unveiled June 21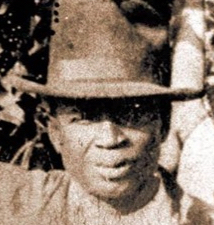 The public in invited to Heritage Square Park at the Orange County Regional History Center (65 Central Blvd., Orlando, FL 32801) at 10:30 am on Friday, June 21, for the unveiling of a historical marker in honor of July Perry, who was lynched on November 3, 1920. His murder spurred the onset of the Ocoee Massacre, one of the bloodiest days in American peace-time history. Perry, an African-American leader in Orange County, was targeted for his influence as a prominent businessman, landowner and advocate of African-American voting rights. The marker honoring him is part of the Equal Justice Initiative's Community Remembrance Project, which recognizes victims of lynching between 1877 (the end of Reconstruction) and 1950. In the past, few public memorials have addressed the nation's history of lynchings, and most victims, like Perry until recently, have never been publicly acknowledged. "Such acknowledgement is part of a path toward healing," says Josie Lemon Allen of the Truth and Justice Project. "We are working to create a more hopeful, collaborative and just society for every person in Orange County, Florida." For more information, please contact Josie Lemon Allen by email. James Coffin, Executive Director of the the Interfaith Council, says the Council "urges members of the entire community, but especially the faith community—whether leaders or laypeople—to support events and projects designed illuminate the racial horrors of the past in order to bring healing to wounds that have never healed because, in great measure, society has yet to appropriately address the magnitude of those wounds and even the fact that those wounds exist."
Giffords Center to Host Gun-Violence-Prevention Rally 
The Giffords Law Center to Prevent Gun Violence, an activist organization founded by former Congresswoman Gabby Giffords—herself the victim of a life-altering, near-fatal shooting—will hold a rally in Orlando on Saturday, June 29, at 11:00 am at the Orlando Museum of Art. "For 20 years, NRA-backed amendments to federal funding have effectively prevented federal scientists from researching the causes of gun violence," says the Giffords organization. "However, as a result of the new surge in grassroots demand for legislators to take action against this public-health crisis, we now have the power to change that. After the success of our first rally in Colorado, we're looking forward to bringing the campaign to Florida." Other local, state and national organizations will partner with the Giffords Center, lending their influence to ensure the impact of the June 29 event. As more information becomes available, it will be posted here.
Author of Book on Christian Nationalism to Speak June 30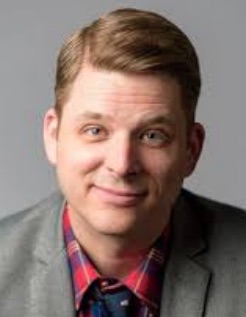 Andrew Seidel—constitutional attorney, Director of Strategic Response at the Freedom From Religion Foundation and author of the recently released book The Founding Myth: Why Christian Nationalism Is Un-American—will be the featured speaker at an event sponsored the Central Florida Freethought Community on Sunday, June 30, from 1:00 to 3:00 pm at the University Club of Winter Park (841 North Park Avenue, Winter Park. FL 32789). Seidel, who litigates cases involving religion and the U.S. Constitution, has appeared on Fox and Friends, MSNBC and The O'Reilly Factor. He has been interviewed on numerous radio shows. He speaks and writes extensively about religious freedom. And he has been profiled on BBC News, BuzzFeed, International Business Times and more. RSVP on Meetup or Facebook for this special event.
PJI to Host 3 One-Week Sessions about Classroom Practice
The Peace and Justice Institute is offering a unique and powerful experience to teachers working in Pre-K through higher education. The goal is to create more inclusive, respectful, compassionate and loving classrooms and citizens. The teacher-academy model is based upon ten years of collaboration with leading scholars in the field of peace studies including Dr. Peggy McIntosh, Dr. Beverly Tatum, Dr. George Lopez, Dr. Michael Nagler, Elaine Sullivan, Emily Style, and Dr. Alma Abdul-Hadi Jadallah. The academy pairs their insights and practices with local PJI experts to create peaceable and inclusive classrooms for your students. Key topics include: We Teach Who We Are; Creating a Peaceable Classroom;Inclusive Classrooms; Transforming Curriculum; Building Community and Connection. Click here for more information, dates and cost.
Sikhs Commit to Planting 1 Million Trees by the End of 2019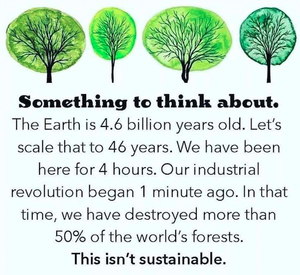 To commemorate the 550th anniversary of the birth of Guru Nanak, the founding Guru of the Sikh faith, EcoSikh, an NGO working for environment protection, has launched a worldwide campaign to plant one million trees by the end of 2019. "The NGO is also creating a mobile app platform to consolidate this report, and it will be presented at the United Nations as a unified effort. Apart from doing charity work, we are investing in nature," said Dr Rajwant Singh, global president of EcoSikh. The Sikh Society of Central Florida is promoting the campaign in Central Florida, inviting other faith groups, youth groups, civic organizations, corporate entities, environmental groups and anyone who loves the environment and wants to become involved with others in a community-wide project with such positive potential are invited to participate.
Summer Institutes to Educate about Religious Freedom
The 
Religious Freedom Center of the Freedom Forum Institute
—a non-partisan, non-sectarian organization dedicated to educating the public about religion, law and civic engagement so communities will be equipped to protect the rights of people of all religions and none—will host two three-day institutes this summer for K-12 educators interested in teaching about religion. One of the institutes will be in partnership with the National Council for the Social Studies and held July 9-11 (
click here for more detail
). The other will be in partnership with several independent school networks and held July 23-25 (
click here for more detail
). Both institutes will seek to cultivate three competencies: (1) legal literacy, so people understand the history, meaning and significance of the religious-liberty principles of the First Amendment; (2) religious literacy, so people recognize how religion operates in people's private and public lives; and (3) the skills of civil dialogue, so we are able to have informed, respectful conversations about legal and religious issues. Both Institutes will be held at the Summer Religious Studies Institute at the 
Newseum
 in Washington, D.C.
Active-Shooter-Response Class to Be Held at Trinity Church
Who should be considered an active shooter? How should your house of worship and its leaders respond to an active shooter or a threat? Is your house of worship prepared to address such situations? To help those of all faiths become better prepared, the City of Orlando, the Orlando Police Department and National Night Out are offering a free training session for the leadership and security team of the region's houses of worship. The session will be held at Trinity Downtown Church, 6:00 to 8:00 pm, Thursday, July 11, (123 East Livingston Street, Orlando, FL 32801). Click here for more detail and to register.
'Forced to Flee' Exhibit at Ruth Funk Center for Textile Arts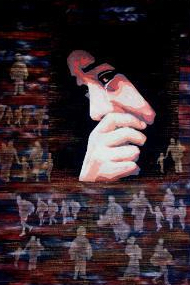 A juried quilt exhibition—organized by Studio Art Quilt Associates and described as a powerful, thought-provoking, inspiring quilt-as-art exhibit— will be on display at the Ruth Funk Center for Textiles Arts at the Florida Institute of Technology (150 West University Blvd, Melbourne, FL 32901) until August 24. (The exhibit features 36 quilts addressing subjects ranging from human conflict to natural disasters.) Throughout history people have been forced to flee from their homes for their own safety and survival due to war, oppression, natural disasters, and atrocious human-rights violations. The 1951 Convention Relating to the Status of Refugees was adopted to address the growing numbers of people needing protection, with the understanding that effective solutions require international co-operation. That Convention document continues to influence the measures used today to attempt to address the global challenges arising from the current refugee crisis impacting countries across the globe. For this exhibit, artists were encouraged to illustrate the issues surrounding the global refugee crisis, the impact on families and communities, the stress placed on host countries, and the need for new initiatives, funding, and international cooperation to find solutions. The selected pieces will not only showcase the artwork but also encourage the viewer to think deeply and carefully on this timely subject. The exhibit is open from 12:00 noon to 4:00 pm, Tuesday through Saturday. Admission is free. Read more here. Have your questions answered by phone (321-674-6129) or by email. (The illustration for this news item is by Eunhee Lee (South Korea) and titled, They Are Also Us. Photo courtesy of the artist.)
Ginsburg Family Foundation Offers $35,000 Matching Grant
If you appreciate what's being achieved by the Interfaith Council of Central Florida and Friends Talking Faith With the Three Wise Guys, you have an opportunity to make your contributions for the balance of 2019 achieve twice as much! The Ginsburg Family Foundation will give one dollar for every dollar someone else gives up to a maximum of $35,000. So we ask all our supporters to make their contributions go further by taking advantage of this act of generosity form the Ginsburgs. Whether you contribute monthly, quarterly or annually, every gift you give during the balance of 2019 will do double duty. Your gift will go twice as far. Which means you can have even greater satisfaction in knowing that you played a part in helping to make our community more harmonious and peaceful. All contributions are tax-deductible and may be sent to: PO Box 3310, Winter Park, FL 32790-3310. Or you can click here to contribute online. Thank you for your help.
Christian Reflection
[An Interpretation of the "Our Father"]
Loving Creator God
who is present right here and right now
with us at every moment of our lives
may your name be known and loved by all.
May the glory of your love and tender care
for each of us be made known by our
loving kindness to one another.
Give us this moment the mindfulness and compassion
to assure that everyone has the food
and clean water they need to thrive.
Forgive us when we fail
to live up the the glory of your presence,
just as we forgive others who fail likewise
and do not allow anything to dissuade
us from loving service to one another,
but make it possible for us to be a blessing
to every person we meet.
—Steven Riddle, a member of Quakers of Orlando