NEWSLETTER  –  FEBRUARY 2020
---
Interfaith Council Kicks off 2020 with Interfaith Luncheon
The Interfaith Council of Central Florida got off to an inspirational start in 2020 with an Interfaith Luncheon on January 9, funded by, and with organizational assistance from, the 
Ginsburg Family Foundation
. Those in attendance represented the Baha'i, Buddhist, Christian, Hindu, Humanist, Jewish, Muslim, Sikh and Unitarian Universalist traditions. "I wish every faith and community leader in all of Central Florida could have attended," says James Coffin, Executive Director of the Interfaith Council. "But we had to limit it to just a relatively few representatives of the groups just mentioned. We hope the enthusiasm and inspiration generated by the event will not just trickle down but will gush down to those who weren't there." Just getting such a diverse group together for conversation and friendship can be inspirational. But of particular significance was the keynote speaker—
Eboo Patel
—Founder and President of the 
Interfaith Youth Core
, a national interfaith-promoting and -facilitating organization geared to college-aged youth. In his January 9 speech, Dr. Patel—as he had done in a recent but earlier speech—promoted the idea that the United States should be more a "potluck nation" than a "melting-pot nation" (
you can watch that earlier speech here
). He said: "At its founding,  America was a first-of-its-kind experiment in building a religiously diverse democracy. If you look at great figures in American history . . . you'll find them say that the civil society of America is made of people who come from different communities with diverse backgrounds and cultures, and that the very strength of the social fabric is dependent on the diversity of the threads that weave together to make it up. . . .  When it's at its best, I think of America as a potluck nation. A melting pot gets rid of our distinctiveness and merges all of our flavors together; but a diverse democracy does not benefit from endless sameness. It thrives upon the varied gifts that diverse people bring. If people don't contribute, the nation doesn't feast. . . ." During the upcoming months, the Interfaith Council will be working with a wide array of faith groups, with a number of nonprofits whose goals are complementary to those of the Interfaith Council, and with the Interfaith Youth Core, to create in practice the kind of vision Dr. Patel shared at the January 9 luncheon.
Hindu Temple Hosts Interfaith Service and Promotes Charity

The Sri Lakshmi Narayan Mandir (269 South Klondike Avenue, Orlando, FL 32811) hosted its first major interfaith event on Sunday, January 19, with more than 100 in attendance. The purpose of the event was to: (1) celebrate an array of services already provided to the community as part of a 50 Acts of Kindness Project, (2) highlight the spiritual imperative found in all faiths to provide charity wherever need exists, (3) raise funds for future charitable endeavors and (4) provide a venue for interfaith interaction and friendship development. A group of representatives from varied faith backgrounds spoke to the moral imperative contained in their faith tradition's holy writings to help the less fortunate. The presentations were interspersed with a variety of cultural items of music and dance. And the event concluded with a vegetarian meal featuring both Indian and American cuisine. The event was coordinated by Dr. Shakti Persad, with assistance from the Interfaith Council of Central Florida.
Clergy Are Being Invited to Participate in Health Survey
Recent studies have shown clergy to be an at-risk population group when it comes to overall health and wellbeing. A variety of factors are thought to be responsible. To learn more, AdventHealth and AdventHealth University are partnering to conduct a Florida-wide study. They are inviting clergy of all faiths to participate. Learn more at the project's website, which provides information about the study, its rationale, and access to an anonymous survey link. Clergy are encouraged to share this information with as many of their fellow clergy as possible. If you have any questions, send an email to Martin Shaw, Principal Investigator, Institute for Ministry Education and Research, AdventHealth University.
Interfaith Presenters Discuss Love as Taught by Their Faith

"Language of Love—Healthy  Ways of Communicating Love In My Faith Tradition" was the title of an interfaith program presented at the Stover Center at Westminster Winter Park (1111 South Lakemont Avenue, Winter Park, FL 32792) at 7:00 pm on Monday, February 3. From left to right in the photo are: Chaplain Jeff Parkkila, Westminster Winter Park; Imam Abdurrahman Sykes, Muslim; Dr. Nesreen Akhtarkhavari, Baha'i; James Coffin, Interfaith Council of Central Florida;  Fr. Matthew Hawkins, Christian; Diego Villasenor, Buddhist. All four presenters briefly told how their faith encourages love —for family members, for those within their community of faith, for those outside their community of faith and even for those outside their nation. The program was hosted by the Chaplain's Office at Westminster Winter Park and the speakers were scheduled by the Interfaith Council of Central Florida. Following the presentations, the audience had opportunity to ask questions of the presenters.
Hindu University of America to Offer Free Online Webinar

The public is invited to to sign up for a free online webinar about India's recent passage of the controversial Citizenship Amendment Act (CAA) and its aftermath. People around the world have heard many comments in news casts about the CAA since it was voted into law on December 11, 2019. The Hindu University of America is presenting a free one-hour online-only webinar to shed some light on this hot topic. The webinar will discuss: (1) What the Citizenship Amendment Act is and why is it controversial. (2) What Hindu Studies are and why such study relevant. (3) Should there be an Academic Study of Hinduism outside of Ashrams, Temples  etc.? Webinar participants will also learn about an introductory 12-week course at Hindu University of America titled "Orientation to Hindu Studies." The course is taught by several distinguished faculty members, such as Dr. Vishwa Adluri, Dr. Joydeep Bagchee, Dr. Kundan Singh, Dr. Debidatta Mahapatra, Dr. Sai Ramakrishna Susarla, Swamini Agamananda Saraswati and Kalyan Viswanathan. This course delves into various areas of Hinduism such as Sanskrit Studies, Texts and Traditions, Post-Colonial Hindu Studies, Peace and Conflict Resolution. Sign up for the online webinar here. The webinar will begin at 2:00 pm on Saturday, February 8.
New Hope for Kids Meeting Needs, but Needs Volunteers

"The good news," says Gloria Capozzi, Volunteer Coordinator of New Hope for Kids, "is that our family numbers are increasing. The challenge is to get the needed number of volunteers to balance this growth. We are in great need of additional volunteers, specifically Grief Facilitators." That's the urgent, immediate need. Now the back story. The New Hope for Kids Center for Grieving Children (544 Mayo Avenue, Maitland, FL 32751) provides grief support for children and families who have experienced the death of a loved one. The program helps children, teens and young adults cope with their grief and loss through the sharing of stories and experiences, as well as through art, music and recreation. Much of the service to those who are grieving comes from volunteers. But the volunteers must make a commitment for an entire school year (from August to May). The commitment is for one period every other week: Monday, Tuesday or Thursday, from 5:00 to 8:00 pm; or Wednesday from 3:00 to 5:00 pm. To volunteer, a pre-interview and tour of the facility is required, followed by a 25-hour training program that includes eight hours of instruction and four observational group nights. The reward for volunteering is knowing that you're making a difference in the lives of others at a time of great need. For more information, visit the center's website, send an email or phone 407-331-059 x15. Download the volunteer application here. Act quickly so you can be ready for the next training session.
Black History Month Reception Slated for February 12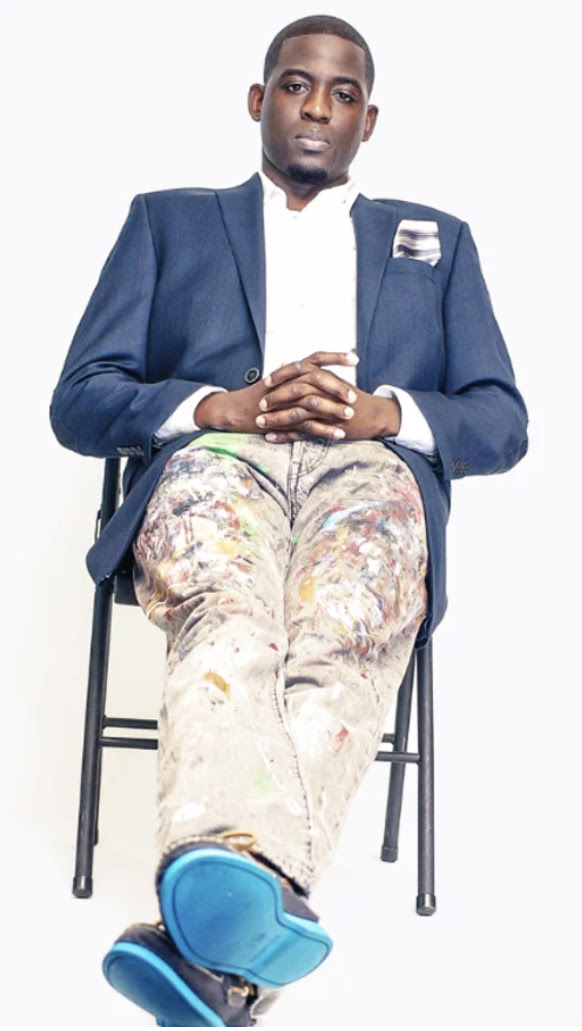 Every February, Orlando Mayor Buddy Dyer and City Commissioners host a Black History Month Reception to highlight the lasting contributions and positive influence of Black Americans in the Central Florida community and across our nation. This year's reception will be held in the rotunda of the Orlando City Hall at 5:30 pm on Wednesday, February 12. The theme—"2020: African Americans and the Vote"—celebrates the struggles and accomplishments on the part of black men and women for their right to vote. The theme also explores the rise of black elected and appointed officials at the national and local levels. The event highlights the city's continued commitment to inclusion, respect and diversity. The 2020 Black History Month reception will feature a city proclamation, a guest speaker, refreshments, food and cultural performances. Also, the winners of the Black History Month Youth Art Competition (grades K-12) will be announced. Keynote speaker Desmond Meade is Executive Director of Florida Rights Restoration Coalition. Other special components of the evening include a Terrace Gallery Ribbon Cutting with Artist Peterson Guerrier (pictured) and a Black History Month Art Exhibition. Parking is available for $6 at the City Commons Garage (460 Boone Avenue, Orlando, FL).
Interfaith Discussion to Be Held at AdventHealth University
be held from 7:00 to 8:30 pm at AdventHealth University (671 Winyah Drive, Orlando, FL 32803), which is on AdventHealth's main Orlando campus. The topic of the evening's discussion is: "Does prayer change God or me? What does your faith tradition or philosophy of life teach about prayer?" The monthly discussions are respectful, open and candid, and the participants represent a variety of faith traditions as well as those who question the validity of faith altogether. For directions to the meeting, click here. Admission is free. Everyone is invited. For more information, phone 321-228-4599.
PJI Organizing Visits to Hindu and Buddhist Temples
On Friday, February 14, from 5:30 to 8:30 pm, Valencia College's Peace and Justice Institute will coordinate a visit to the Hindu Society of Central Florida (1994 East Lake Drive, Casselberry, FL 32707). Community members are invited to join the students for the event, but everyone must register in advance. The event will include a tour of the temple, a free vegetarian dinner and presentations about a variety of Hindu religious traditions. On Friday morning, March 20, from 9:30 am to 12:30 pm, Valencia College will coordinate a visit to Guang Ming Buddhist Temple (6555 Hoffner Avenue. Orlando, FL 32822). Again, community members are invited to join the students for the event, but everyone must register in advance. The event will include a tour of a temple, presentations on Buddhism and calligraphy, a vegetarian luncheon and more. Through such excursions,  Valencia College's Peace and Justice Institute has for several years sought to educate students concerning the incredibly diverse array of faith communities in Central Florida. The events have given students and community members an opportunity to reduce their ignorance by replacing stereotypes of faith traditions with accurate information based on authentic relationships.
Orlando Wetlands Festival Combines Fun and Education

On Saturday, February 15, between 9:00 and and 3:00 pm, people of all backgrounds and of all ages are invited to experience the fun and education to be found at the Orlando Wetlands Festival. This free event for all ages gives opportunity to explore exhibits, take guided hikes and tours, listen to presentations, play games, pet live animals, get a plant at the native-plant give-away and more! Since 2001, the Orlando Wetlands Festival has promoted community awareness not only of the Orlando Wetlands Park but also of the importance of Florida's ecological and water resources. Bring the whole family for a day of outdoor fun and learning! The Festival spans across the Orlando Wetlands Park and Fort Christmas Historical Park. Shuttles will be available to take guests between the parks. Download the flyer by clicking here.
'Power of Journaling Class' Being Offered for Caregivers
Whatever your faith tradition or worldview, you will grow old. But so also will those around you. In fact, they may be further along the path of aging than you are, meaning that you may have become a caregiver, with all the stresses and strains such a role carries with it. Discover the creative and fun journaling techniques that have proven to help caregivers mange stress and increase their sense of well-being in an Embrace the Moment class being held Tuesday, February 18, from 10:00 am to 12:00 noon at One Senior Place (715 Douglas Avenue, Altamonte Springs, FL). See flier. RSVP to the Alzheimer's & Dementia Resource Center at 407-436-7750. By the way, if you're a senior citizen or a full-time or part-time caregiver, the newsletter of the Orange County Commission on Aging is an excellent resource. Click here to sign up. It's free.
Trinity Prep and Jewish Academy to Host 'Dr. G' Presentation

On Tuesday, February 18, from 7:00 to 8:30 pm, the Jewish Academy of Orlando, the Jewish Community Center and Trinity Preparatory School (5700 Trinity Prep Lane, Winter Park, FL 32792) will partner to bring "Dr. G" (Deborah Gilboa, MD) to Trinity Prep as a featured speaker in the Trinity Learning Community (TLC) Parent Education Series. The event, which will be held in Trinity Prep's auditorium and is especially directed toward parents, grandparents and teachers, will address "the power of failure." In a culture dedicated to taking pictures of achievement and ignoring what it took to get there, parents fear failure like nothing else. "Dr. G" contends that the paths that lead to true success all require learning about, experiencing and overcoming failure. She'll describe the benefit of experiences such as not being in a class with your best friend. She'll recommend activities that challenge kids to try new things. She'll show how watching our kids fail and not fixing it is actually great parenting. "Dr. G" teaches participants how to empower kids to learn and grow. She highlights the skills kids need to be resilient when they fall flat. She outlines the motivation they'll need to get up and go for it all over again. She addresses the most common reasons parents fear failure, and how they can embrace the opportunities that offer their kids the best chance for success. Read more about Dr. G. here. For more information about the event, contact Melissa Youngblood by email or phone her at 407-645-0923. The program is free and the public is invited.
Summit on Religious Freedom to Feature Peace Building

"Building Peace in a Conflicted Society" is the theme for the Annual Summit on Religious Freedom presented by the Central Florida Commission on Religious Freedom and hosted by First Baptist Orlando. The event will be held from 6:30 to 8:30 pm on Thursday, February 27, at Faith Hall, First Baptist Orlando (3000 South John Young Parkway, Orlando Florida 23805). "Conflict seems to be rapidly displacing unity in our society," say the summit organizers. "Instead of valuing and celebrating our diversity, we too often show a lack of respect toward those who believe, look, act, or speak out differently from groups we identify with." So what can we do to become a Peace Builder? Learn and practice the principles of conflict resolution with internationally recognized expert Rev. Dr. Gary Mason. Dr. Mason is the founder of Rethinking Conflict, a UK-based nonprofit working in the field of conflict transformation, peace building and reconciliation. Dr. Mason's three decades of experience in the Northern Ireland peace process are part of a career committed to the reconciliation and urban redevelopment in West Belfast, which brought together Catholics and Protestants during turbulent years. The public is invited, and the event is free, but an RSVP is required. For more information phone 321-228-4599.
St. John Lutheran Church to Celebrate Interfaith Relations

During its 10:15 am worship service on Sunday, February 23, St. John Evangelical Lutheran Church (1600 Orlando Ave, Winter Park, FL 32789) will celebrate the blessings it has received by its interaction with a broad range of non-Christian faith traditions. Not only has the congregation sought to build friendships with other faiths, so has the entire denomination—the Evangelical Lutheran Church of America. The ECLA, in Churchwide Assembly, voted on August  8, 2019, to adopt a document titled, "A Declaration of Inter-Religious Commitment: A policy statement of the Evangelical Lutheran Church in America," which outlines the denomination's obligation to those of other faiths and no faith, based on the teachings of the Bible. When the vote was taken concerning acceptance of the document, it was: 890 (97.48%) in favor, and 23 (2.52%) opposed. Not every Christian denomination has a theologically based document outlining such obligations. And that document will be highlighted as part of the interfaith celebration that will take place at St. John Lutheran Church on February 23. Faith leaders of all faiths, and leaders of non-faith groups, as well as the entire general public, are invited to share in this celebration of friendship and respect. For further information, phone 407-644-1783.
East Africa Group Partnering with Orlando Magic on Project

February 28 promises to be an exciting day for the East African community in Central Florida. The Orlando Magic and the East African Interest Group have partnered to bring attention to the extreme water problems in Tanzania. This humanitarian spectacle will showcase the need and the reason why Americans must be involved in helping more than 18 million people gain access to clean fresh drinking water by drilling wells in this East African nation. As one executive of the Orlando Magic understatedly remarked, "Water is fundamental to life." The capstone of the day is a National Basketball Association game between the Orlando Magic and the Minnesota Timberwolves. The pregame activities will highlight—for the 17,500 people in the arena and the millions who are watching on television—the critical water problems in Tanzania. In addition, East African youth will escort the Orlando Magic onto the court. And as a way of celebrating African-American Heritage Month and solidarity between African-Americans, Afro-Latinos, Afro-Caribbeans, Afro-Asians and Africans—there will be an African Bazaar on Church Street, which will showcase the beautiful and diversified culture of Africa and the African diaspora. Church Street will become a little Dar es Salaam with opportunities for everyone to buy food, clothing and other items reflective of the region. Plus, a portion of the proceeds of Magic ticket sales will go to the development of water wells and water projects in Tanzania—so the promoters of this humanitarian project want every seat in the Amway Arena filled that night. You can purchase your tickets online. Also: Send an email immediately if you're interested in being a vendor for the street bazaar. For more information, phone 407-547-6772; 407-484-5673; or 702-401-6333.
Faith in Florida to Host Clergy Convening March 4 and 5

Faith in Florida is hosting its statewide 2020 Clergy Convening on March 4 and 5 at Ebenezer Missionary Baptist Church (816 Northwest 1st Avenue) in Hallandale Beach, FL. "The mission of Faith in Florida is to build a powerful, multicultural, nonpartisan network of congregation community organizations in Florida that will address systemic racial and economic issues that cause poverty for our families. With multiple different religious denominations and faith traditions represented, Faith in Florida seeks to provide a prophetic, interfaith voice on civil rights restoration, immigration and healthcare expansion." Faith in Florida is a part of Faith in Action, which has more than 1,000 member institutions representing 1 million families in 150 cities across 17 states. The last day to register for the upcoming event is February 21. There are only 200 spots available, so register as soon as possible if you're interested in attending. Lodging will be subsidized by Faith in Florida if attendees are traveling outside of the Broward, North Dade and Central Dade regions. Lunch and dinner will be provided on Wednesday. A continental breakfast and lunch will be provided on Thursday. For more information and to register, click here. Send an email for additional help or information.
Nonprofit Leaders Urged to Communicate about 2020 Census

Some things aren't about religious v. secular. They're not about Republicans v. Democrats. Or about rich v. poor. Or married v. single. Gay v. straight. And they aren't about youth v. age. They're about plain old commonsense. And filling out the your census form falls into one of those it's-good-for-everybody-so-get-with-the-program categories. And here's why: A huge range of federal funds are distributed on the basis of population—population as determined by the once-a-decade federal census. It has nothing to do with whether you live in a wealthy state or a bankrupt state. The amount of money your state is going to from the federal government for Medicaid, SNAP, Head Start, Pell Grants, Section 8, highways, public safety and much, much more is determined by the population figures established by the census. Sadly, it was determined that in 2010 one percent of households didn't fill in the census form—which meant that Florida missed out on—get this!—$178 million we'd have otherwise received. Oh, another thing: Florida's population has grown enough since 2010 that we should be eligible for two more federal congressional seats. But that's only if the 2020 census confirms what Florida's government already knows. So go to the 2020 Census website. Learn what to do. Then, as the Nike commercials tell you: Just do it!
Interfaith Yoga Project to Offer Unique Learning Opportunity
The Interfaith Yoga Project is presenting an event titled "Justice Through the Lens of Religion & Inter-Spirituality as Community Care" on Sunday, April 5, from 4:30 to 6:00 pm at the First Unitarian Church of Orlando (1901 East Robinson Street, Orlando, FL). The event will be moderated by Dr. Elizabeth Swart, "Bridging the Color Divide," USC Adjunct Lecturer, Department of Social Change and Innovation. And panelists will be: Rev. Katrina Jenkins, Dean of Religious Life, Rollins College; Sister Ann Kendrick, Hope CommUnity Center; Dr. Ann Gleig, "American Dharma Buddhism Beyond Modernity"; Dr. Cyrus Zargar, "The Published Mirror: Storytelling & the Pursuit of Virtue in Islamic Philosophy and Sufism."; Cantor Jacqueline Rawiszer Menaker, Commission on Social Action of Reform Judaism American of Cantors; Pastor Josh Bell, Valencia College Peace and Justice Institute. The program is free and the pubic is invited. Click here to register.
Muslims Produce Video Explaining Rationale for Hijab
Most Americans know that a high percentage of Muslim women wear a head covering called a hijab. But not everyone knows why this piece of clothing is so regularly worn. While the hijab is not the most important part of being a Muslim woman, it is certainly the most visible. So to explain the hijab's significance, Muslims have prepared a video to answer some common questions—especially the questions middle- and high-school students might have about hijab. The "Hijab Awareness Campaign" aims to provide information and awareness, while helping counter misconceptions and stereotypes that surround this traditional religious practice. Click here to see an informative video of less than three minutes.
Second Resilient-Community Conference Slated for April 21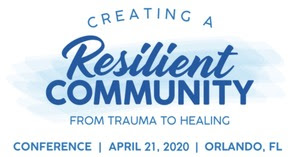 The Peace and Justice Institute at Valencia College, The Early Learning Coalition of Orange County, Orlando Health and other community agencies are partnering to provide "The Second Annual Creating a Resilient Community: From Trauma to Healing Conference" on Tuesday, April 21, from 8:30 am to 4:00 pm at the Florida Hotel and Conference Center (1500 Sand Lake Rd, Orlando, FL 32809). The conference, which is designed to benefit those working in the Health, Education, Business, Public Safety, Government, Criminal Justice, Faith and Nonprofit arenas, will feature speakers who are at the cutting edge of practice and research. This community initiative provides a space to discuss the impact of trauma, ways of healing, and how Central Florida can continue to build a resilient community. The event will explore community wellness, adverse childhood experiences (ACEs) and trauma-informed practices that can transform our region into one of prevention, hope, healing and resilience for all. Click here to learn about early-registration discounts, student rates, scholarship eligibility and continuing education credits.
Sikh Professor to Speak at Rollins College March 25

Nikky-Guninder Kaur Singh—Crawford Professor and Chair of the Department of Religious Studies at Colby College in Waterville, Maine—will speak on the topic "Recovering the Feminine in Sikhism" on Wednesday, March 25, from 5:00 to 6:00 pm at the Suntrust Auditorium on the campus of Rollins College (1000 Holt Avenue, Winter Park, FL 32789). Dr. Singh's interests focus on Asian Religions, feminist issues and sacred art and poetry. She has published extensively in the field of Sikh studies, including books and numerous articles. Her books include The First Sikh: The Life and Legacy of Guru Nanak; The Name of My Beloved: Verses of the Sikh Gurus; and Of Sacred and Secular Desire: An Anthology of Lyrical Writings from the Punjab. She lectures nationally and internationally, and has appeared on television and radio in America, Canada, England, Ireland, Australia, India, and Bangladesh. Dr. Singh notes that the Sikh sacred text brings together Sikh, Hindu and Muslim voices. Grounded in the one universal reality, it serves as a rich reservoir that we can draw upon in our own divided and polarized global society. But somehow translations and interpretations eclipse the full force of its inclusive content and style. She says she wants readers to use a feminist lens to recover the empowering philosophy and poetics of Sikh scripture by asking: How do we translate and access the spiritual lyrics? How do we hear them so they create arabesques of understanding across genders, cultures and religions?  How do we apply them to the body of our Mother Earth, mata dharati? The event is free, and the public is invited.
Humanist Reflection
"Humanism is a rational philosophy informed by science, inspired by art and motivated by compassion."—American Humanist Association