NEWSLETTER  –  JUNE 2020
---
6-Year-Old Israeli Boy Finds 3,500-Year-Old Artifact

From the Jewish Press website: Six-year-old Imri Elya from Kibbutz Nirim outside the Gaza Strip went on an outing with his parents last March to tour the the Tel Jemmeh archaeological site near Kibbutz Re'im. Suddenly, a small, square clay object 1.1 by 1.1 inch caught his eye. The curious boy picked up the object, and discovered two figures engraved on it. Imri's parents contacted the Israel Antiquities Authority and handed over the item to the National Treasures Department. After photographing and documenting the artifact in the IAA's digital photography laboratories, archaeologists realized it was a rare find the likes of which had not been seen in archeological excavations in Israel before. Although the tablet was not found through an organized archaeological excavation, the researchers estimate, based on parallels to the Egyptian art world and local Canaanite art, that the artifact should be dated to the Late Bronze Age (between the 12th and 15th centuries BCE).
'Bridge the Gap' Meeting to Go Virtual for June 9 Meeting
Once again faith and community leaders are meeting for a Bridge the Gap discussion—virtually this time, via Zoom. Special guest for the event will be Congresswoman Val Demings. Granted all that has been transpiring over the past few weeks, there should be plenty of items of concern to be discussed, things that affect us all. Representatives of all faiths (not just clergy) are invited to participate. The event will begin at 2:30 pm. Here are the details.
Join Zoom Meeting:
https://zoom.us/j/97280516931?pwd=NURzOFBLell6ajR2OEErUlBRNU16Zz09
Meeting ID: 972 8051 6931
Password: 918056
One tap mobile
+13017158592,,97280516931#,,1#,918056# US (Germantown)
+13126266799,,97280516931#,,1#,918056# US (Chicago)
Dial by your location
+1 301 715 8592 US (Germantown)
+1 312 626 6799 US (Chicago)
+1 929 205 6099 US (New York)
+1 253 215 8782 US (Tacoma)
+1 346 248 7799 US (Houston)
+1 669 900 6833 US (San Jose)
Meeting ID: 972 8051 6931
Password: 918056
​Find your local number: https://zoom.us/u/aeFlhiym0j
GPFF Has Great June Lineup of Films Available via Website

​With the coronavirus still to varying degrees changing how we live our lives, many public-service organizations are continuing to pursue creative ways to make a positive contribution. The Global Peace Film Festival is continuing to make the free viewing of selected films available right from the GPFF website. Click here to learn what films are on the schedule for the month of June. Look through the list thoroughly because there's a lot there that will be of interest. And here's a message from the Global Peace Film Festival organizers: "As the country re-opens, remember to show you care by what you wear! Wearing a mask and washing our hands frequently protects those we love as well as vulnerable populations. GPFF celebrates everyone who supports organizations and individuals that provide resources to those in need. We are in this together!"
Film Free Trip to Egypt Shows How Perceptions Can Change
Here's the story behind the film (and we've promoted this one before): "Tarek Mounib, a Canadian-Egyptian entrepreneur living in Switzerland, is troubled by a world that seems ever more divided and polarized. In response to increasing levels of anger and hatred towards 'the other' on American social and broadcast media, he resolves to reach out to the very people who fear his culture, with an intriguing idea. . . . With the aim of trying to build mutual understanding, Tarek travels across the United States in order to find Americans who feel threatened by Islam and offer them a Free Trip to Egypt." Eventually a highly diverse group is selected for the free trip. And the stories "that emerge from these improbable connections are provocative, surprising, funny, magical, emotional, revealing, enlightening, and ultimately life-changing. Free Trip to Egypt is a profoundly original and inspirational feature-length documentary that invites us to leave our baggage behind consider the world anew. One Central Floridian, having seen the film, said: "I believe the film is a major asset for those seeking to bridge America's interfaith divide." If you're interested in seeing it, you can watch the trailer here. Or you can watch the entire film free of charge on Sunday, June 14, from 7:00 to 9:00 pm EDT. Just click here to register. Or you can watch it at your leisure on Vimeo for a $1.99 rental fee. Just click here.
Local Sikh Decries Societal Indifference Re Kabul Massacre 

Central Floridian Jasbir Singh Bhatia, past president of the Sikh Society of Central Florida and a long-time member of the Interfaith Council of Central Florida, not only  participated in an international "virtual vigil" following the March 25 massacre of 25 Sikhs in Kabul, Afghanistan, but wrote a candid opinion piece about society's indifference to such crimes-in-the-name-of-religion. His article, titled "Terror in Kabul should be a wakeup call everywhere,"  begins: "Right now the world is focused on our life-and-death struggle against the coronavirus COVID-19. . . . We're traumatized by the loss of human life. Joblessness is skyrocketing. Our economy may soon be in free fall. The whole world has nearly come to a standstill. . . . However, there's another even stronger virus that keeps showing up to terrorize humanity. I'm speaking about religious and racial hatred. And too often it's under-reported and elicits little more response than a shrug of indifference, especially when it happens elsewhere." You can read Bhatia's article in full at the website of the Interfaith Council of Central Florida. (The article was written before the police killing of George Floyd in Minneapolis.)
HUA Newsletter Describes Ancient 'Modern' Health Practices

Not all modern health practices are modern. Some have been around for a long time. In this period of global pandemic, it's interesting to see how much health wisdom existed even centuries ago. So here's an article contained in the June Newsletter of Hindu University of America (5200 Vineland Road #125, Orlando, FL 32811). The article invites you to "take a look into the history of ancient health practices in India, which included smallpox inoculation, prescription for a balance lifestyle with moderate eating and exercises, quarantine, self isolation and responsible living. As we follow the WHO [World Health Organization] directive to wash our hands for 20 seconds with soap and water and maintain social distancing, there is also a sense of déjà vu on many of our Indian practices too. . . ." Want to find out more? Then click here to read the rest of the story. And while you're at the HUA website, have a look around a bit. You may find other things of interest. You may even decide to sign up for a class, a seminar or some other education program being offered to the community.
County Town Hall Discusses Reopening Houses of Worship
On May 14, Pastor Roderick Zak, President of the African American Council of Christian Clergy, and Pastor James Coffin, representing both the Interfaith Council of Central Florida and the Central Florida Commission on Religious Freedom, co-chaired a Town Hall Meeting about the issues that needed to be addressed as houses of worship made decisions about whether to return to regular on-site services and social events. More than three hundred faith leaders—some clergy, some lay leaders—participated in the event via WebEx. And others watched the live-feed or the archived video on OrangeTV. The event was organized under the auspices of Orange County Mayor Jerry Demings. The Mayor, Dr. Raul Pino of the Orange County Health Department, and Pastor Danny de Armas of First Baptist Orlando served as panelists to answer questions directed at them from the moderators and the WebEx viewers. Since that event, numerous houses of worship have either reopened or are getting close to such a step. Although a few have reopened with seemingly little consideration of the dangers posed by the coronavirus, most groups seem to be approaching the process with considerable care and concern, wanting to protect the members and the community at large. The video of the Town Hall Meeting may be viewed here.
Protests: Different Time, Different Place, Different Injustice
From Religion News Service: Conscientious objectors from 15 countries—some dressed in convict uniforms—make the peace sign and carry letters spelling "Pace" (peace) during a demonstration in front of St. Peter's Basilica, October 30, 1971. The demonstrators were protesting the severe jail sentences given to young men in Italy and Spain who had refused military service because of their conscientious objection to war. The demonstrators staged a sit-down on the steps of St. Peter's and briefly barred access to the Basilica. Americans Paul J. Hoffman of Philadelphia, Pennsylvania, and Mark Rivers of Springfield, Vermont, carry the letters "P" and "A."—RNS archive photo. Photo courtesy of the Presbyterian Historical Society
Death Penalty Costly, Highly Ineffective, Specialist Says

The following is excerpted from a statement by María C. Knoll, Ph.D., a retired Project Director for the US Army who holds a doctorate in Industrial Engineering with a concentration in management from the University of Central Florida: "As a Cuban immigrant who lost everything to the Castro government when my family and I refused to denounce our Catholic faith, I am indebted to the United States for the freedoms it has extended to me. I firmly believe that this country gets so much right; sadly, its continued use of capital punishment is an exception. In my role as a Project Director in the US Army, I managed multi-million dollar budgets and was responsible for identifying financial inefficiencies. Every cost study I have seen conducted on the death penalty concludes that the death penalty far exceeds the cost of alternative punishments, such as life without parole. We must, therefore, ask ourselves if this is the best way to spend our taxpayers' hard-earned dollars. Public safety is unquestionably a primary role of government. However, when 29 people have been exonerated and released from Florida's death row since 1973, we must wonder if we can trust the government with executing the most extreme of sentences. The alternative sentence of life without parole can protect society at a lower cost burden to taxpayers and maintains the possibility of correcting mistakes. In the words of Juan Melendez, exoneree from Florida's death row: "We can always release an innocent man from prison, but we can never release an innocent man from the grave." To learn more about the death penalty, go to the website of Floridians for Alternatives to the Death Penalty.
Interfaith Discussion to Be Held via Zoom on June 10
On Wednesday, June 10, the monthly Interfaith Discussion sponsored by the Interfaith Council of Central Florida will be held on Zoom from 7:00 to 8:30 pm. Topic for the discussion is: How is your faith tradition responding to the COVID-19 coronavirus pandemic? Do you simply leave it in the hands of God to protect you from infection? Or do you feel it's your obligation to take your own precautionary measures? Will your religion influence whether you get vaccinated, should a vaccine be developed? To what degree does your faith tradition teach that governments have the right to mandate protective measures during a pandemic? Those questions—and others generated by them—will be the focus of the evening's discussion. The event is being hosted on Zoom by the Baha'is of Orange County East. You can sign on any time after 6:45 pm. Here are the details.
​Join Zoom Meeting:
https://us02web.zoom.us/j/81060650785?pwd=Z2JzQ2JxajdVUHovanFNWUZDV2hLUT09
Meeting ID: 810 6065 0785
Password: 487186
One tap mobile
+19292056099,,81060650785#,,1#,487186# US (New York)
+13017158592,,81060650785#,,1#,487186# US (Germantown)
Dial by your location
+1 929 205 6099 US (New York)
+1 301 715 8592 US (Germantown)
+1 312 626 6799 US (Chicago)
+1 669 900 6833 US (San Jose)
+1 253 215 8782 US (Tacoma)
+1 346 248 7799 US (Houston)
Meeting ID: 810 6065 0785
Password: 487186
Find your local number: https://us02web.zoom.us/u/kcoUbmUYGi
The monthly discussions are respectful, open and candid, and the participants represent a variety of faith traditions as well as those who question the validity of faith altogether. For more information, phone 321-228-4599.
Free Virtual Seminar June 12 Will Focus on Elder Abuse

On November 13, 1789, Benjamin Franklin stated in a letter to Jean-Baptiste Leroy that "in this world nothing can be said to be certain, except death and taxes." That was an astute observation, Ben. But en route to death, we're growing older. All of us. Male or female, secular or religious. And as we grow older, a broad range of vulnerabilities increase. In fact, each year, an estimated 5 million older adults are abused, neglected or exploited. It's estimated that older Americans lose $2.6 billion annually due to elder financial abuse and exploitation. Unfortunately, it occurs in every demographic and can happen to anyone—a family member, a neighbor, even you. It's estimated that only one in five of these crimes are discovered. Whether you're in the older age category or a caretaker for someone who is, whether a health professional or a lawyer, the virtual seminar "Elder Abuse Trends in the COVID-19 Era," sponsored by the Orange County Office on Aging, may provide just the information you need. On Friday, June 12, from 12:00 noon to 1:30 p.m. this free event will explore how our brains process information during a crisis (such as a pandemic), examine fraud and scams both online and in the community, and then explore how communities are moving to better protect elders from abuse and exploitation. Register online. The University Behavioral Center is sponsoring and coordinating one CEU (free) is offered for LCSW, LMHC, LMFT, nurses, psychology and school psychology professionals registered in the state of Florida. A free continuing-education credit is also available for attorneys licensed in Florida. For more information, contact the Office on Aging by email or by phone (407-254-9277).
Orlando Quakers: White People Doing Anti-Racism Work
Taken from the June 4, 2020, edition of Quaker Notes, the weekly bulletin of the Friends Meeting of Orlando: "We live in a 2020 America where unarmed black people are murdered by law enforcement and black people die at a disproportionate rate from treatable health conditions. The roots of racism are long and deep. If anything is going to change, white people need to do a lot of work. I ask white Friends to begin this journey by taking the first, and most important action: starting with themselves! Please visit the White Homework website by Tori Williams Douglas for resources to include on your learning journey." The Quakers' website is worth spending a bit of time perusing—and then engaging.
Religious Leader Condemns Tweet Hinting at Violence
A Florida State Representative recently posted a tweet that pictured a gun and included the message: "Attention potential 'protesters' coming near Lake County, FL. This is an AR-15—this will be a very common sight upon illegal entry at any Lake County business—FYI!' The founder of Interfaith Lake County, Rev. Sandra Haxton, posted a pointed response on Facebook. Her comment began: "Dear Friends of Interfaith Lake County, I feel called upon to address the tweet of our State Representative Anthony Sabatini, in which he depicts a semi-automatic rifle and threatens to shoot looters. Interfaith Lake County is not a partisan political organization, and yet I believe this tweet from our elected official demands an interfaith response." Click here to read the rest of her comments concerning why she thought his tweet was out of line. According to the Orlando Sentinel, the Florida State Representative was within the bounds of House rules: "Florida House Speaker Jose Oliva said Republican state Rep. Anthony Sabatini's controversial tweet of an AR-15 rifle directed at protesters did not violate House rules because any implied threat was 'hypothetical.'"
'Breathing Air of Racism and Sectarianism'–an Irish View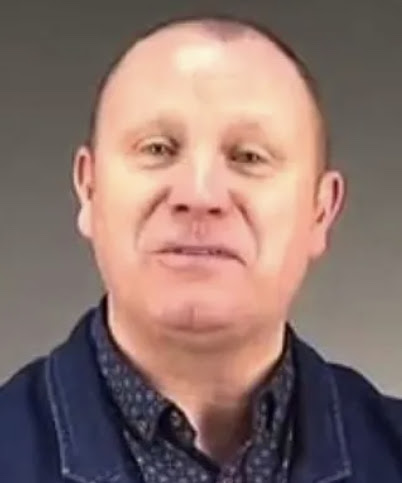 Do the bigotries of racism and sectarianism have anything in common? Rev. Dr. Gary Mason, a native son of Belfast, Northern Ireland, and the founder and director of an organization called Rethinking Conflict, has written an article that suggests they do. He writes: "I remember reading an article a few years ago by a colleague who was a theologian based at a seminary in the Upper West Side of Manhattan. In it he made the statement that no one in the United States wants to talk about the legacy of slavery. In responding to this article, I commented that I grew up in a context where no one wanted to deal with the legacy of sectarianism. . . . Having lived through 30 years of conflict, most of us living on the small island of Ireland are well aware of the toxic nature of sectarianism and its legacy, as our fellow human beings in the United States must also be wrestling with the destructive nature of the legacy of slavery and racism." Click here to read Mason's article, which highlights the similarities between these two anti-social and anti-spiritual forms of bigotry, suggesting that what the Irish have learned through their experience could be instructive to what we Americans are facing right now in the United States.
Trevor Noah Explains Current Social Upheaval in America
From Upworthy: "Despite being known primarily as a comedian, Trevor Noah has become an icon of social commentary in the U.S. His unique perspective growing up in South Africa during apartheid, his clearly broad and deep education on the history of America, and his ability to capture and put into words the heart of racial issues has endeared him to many Americans as a voice of understanding, reason, and compassion."
Coming: 'Uprooting Prejudice–Conversations for Change'
"The missed opportunity for conversation is the missed opportunity for conflict resolution." Those are the words of Daryl Davis, legendary blues musician, anti-racism activist and the man around whose life experience and mission the Holocaust Center is creating an exhibit that will be open to the public in September. Davis's anti-racism activism was kicked off by a chance meeting with a member of the KKK back in the 1980s. Davis, an African American, asked the KKK member how the white supremacist could hate him as an African American when he didn't even know him. Over the course of many years, Davis has bravely befriended many members of the Ku Klux Klan. His persistent and deep conversations with white supremacists have led to more than 200 individuals leaving the white-nationalist movement — with many of them giving their robes to Daryl. The coming exhibit will focus on the hope-filled activism of Daryl Davis and the power of peace building via courageous and thoughtful dialogue. But between now and September, the Holocaust Center is inviting its allies "to make an investment of time in your own personal learning." Through a series called "Strategies for Action," the public is invited to free bi-weekly programs, starting the week of June 22, which will focus on topics such as the roots and history of racism, how to be an ally for racial justice and how to recognize our own personal biases. Click here to learn more about the coming exhibit. To learn more about the Strategies for Action series, phone the Holocaust Center (851 North Maitland Avenue, Maitland, FL 32751) at 407-628-0555.
Orlando Strong Symposium Will Go Virtual This Year

LGBTQ+ leaders and social-justice allies are invited to participate in the 2020 Orlando Strong Symposium, Contigo Fund's annual gathering of key leaders from the nonprofit, public, private and philanthropic sectors. The event is designed to provide opportunities for learning, resource sharing and network building that will advance healing and build opportunity for LGBTQ+ communities in Central Florida. This year's theme is: "State of Our Community and A Path Forward." Due to the COVID-19 pandemic and the need for continued physical distancing, this year's Orlando Strong Symposium will be a series of virtual conversations, conducted on June 23, 24, 25 and 30, using StreamYard, with simultaneous streaming on Facebook Live. For more information click here. To register, click here.
BJC to Make Annual Luncheon a Virtual Event, All Welcome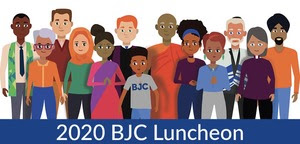 The annual luncheon of the Baptist Joint Committee on Religious Liberty has never been more accessible! Join religious-liberty advocates across the country from the comfort of your own space on Friday, June 26. The event will be free and open to everyone, but you must register to attend. The event, which will be broadcast live from Washington, D.C., from 12:00 noon until 1:00 p.m. EDT, will will feature a conversation with Robert P. Jones, the author of the forthcoming book White Too Long: The Legacy of White Supremacy in American Christianity. Jones will be interviewed by MSNBC's Joy Reid during the event. Jones is the CEO and founder of the Public Religion Research Institute and a leading scholar and commentator on religion, culture and politics. Hear more from him in a Q&A available on the BJC website. The 2020 luncheon will feature updates on the BJC's  work and some of the latest religious-liberty developments. Introduce friends and members of your community to the BJC by inviting them to be part of this virtual — and free — event. You can share this Facebook post or re-tweet BJC to help get the word out.
Baha'i Reflection
A Prayer for Humanity
O Thou kind Lord! Thou has created all humanity from the same stock. Thou hast decreed that all shall belong to the same household. In Thy Holy Presence they are all Thy servants, and all mankind are sheltered beneath Thy Tabernacle; all have gathered together at Thy Table of Bounty; all are illumined through the light of Thy Providence.
O God! Thou art kind to all, Thou hast provided for all, dost shelter all, confers life upon all. Thou hast endowed each and all with talents and faculties, and all are submerged in the Ocean of Thy Mercy.
O Thou kind Lord! Unite all. Let the religions agree and make the nations one, so that they may see each other as one family and the whole earth as one home. May they all live together in perfect harmony.
O God! Raise aloft the banner of the oneness of mankind.
O God! Establish the Most Great Peace.
Cement Thou, O God, the hearts together.
O Thou kind Father, God! Gladden our hearts through the fragrance of Thy love.
Brighten our eyes through the light of Thy Guidance. Delight our ears with the melody of Thy Word, and shelter us all in the Stronghold of Thy Providence.
Thou art the Mighty and Powerful, Thou art the Forgiving and Thou art the One Who overlooketh the shortcomings of all mankind.
The foregoing prayer was written by Abdu'l Baha in the time of World War I, and translated from the Farsi by Shoghi Effendi in c. 1940, during the time of World War II – two other eras in which the entire human community needed to pray for the good of the whole world, as we do once again.—Courtesy of the Bahá'í Community of Chautauqua
Please forward this email to any you feel would be interested. To be placed on the Interfaith Council's email newsletter list, send your request to
contact@interfaithfl.org
.