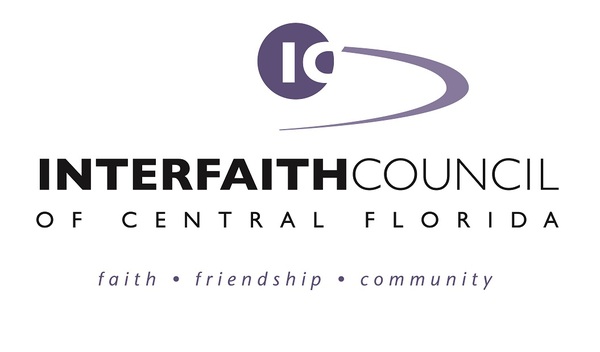 NEWSLETTER  –  SEPTEMBER 2020
---
Faith Leaders Share Views on Lillian McDermott Radio Show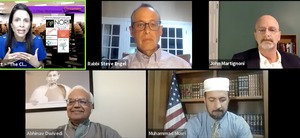 On August 11, three local faith leaders who've all played important roles in interfaith work in Central Florida, joined by a fourth participant from Alabama, engaged in a dialogue about faith, on the Lillian McDermott Radio Show. The program, titled "World Religions, Seeking Commonality," was promoted in the following words from Lillian McDermott (top left): "With so much hate, anger and division in the world, we need to take personal responsibility to just stop, and get off the 'I am right' train! It is time to be curious and listen to what we have in common when it comes to our religious beliefs. So I am bringing back my Breaking Down the Walls of Religion series in a big way. "Abhinav Dwivedi [Hindu; bottom left], Rabbi Steve Engel [Jewish; top center] Imam Muhammad Musri [Muslim; bottom right], and John Martignoni [Christian; top right], will be sharing what we have in common and how we can unite the divided 99 percent!" Click here to listen to the discussion.

After 37 Years, Floridian on State's Death Row Exonerated
On August 27, Robert DuBoise walked free—37 years after he was sentenced to death in Florida for a crime someone else committed. When the charges are formally dismissed, DuBoise will become Florida's 30th death-row exoneree since 1973, which is the most for any state in the nation. Florida has executed 99 death-row inmates during that period, which works out to one exoneration for every 3.3 executions. Read more here. One of DuBoise's fellow exonerees, Clemente Aguirre, Florida's 27th exonerated Death Row Survivor, recently recorded a podcast telling his powerful and riveting story to Michael Sheedy, Executive Director of the Florida Conference of Catholic Bishops. Clemente spent 14 years trying to prove his innocence. The FCCB is the non-partisan, public policy voice of the Catholic Bishops of Florida. Their new podcast—Catholics Across the Aisle: Commentary on Public Policy and Civic Life—seeks to assist listeners in becoming educated on key policy issues and active participants in civic life. Their most recent episodes are a two-part interview with death row exoneree Clemente Aguirre. Clemente tells the in-depth story about how he was wrongfully incarcerated and sentenced to death. You can listen to his story on: Apple (part 1, part 2); Spotify (part 1, part 2); Stitcher (part 1, part 2); or Google Podcasts (part 1, part 2). Floridians for Alternatives to the Death Penalty provided the information for this news item.

Interfaith Council Board Member Writes about Bigotry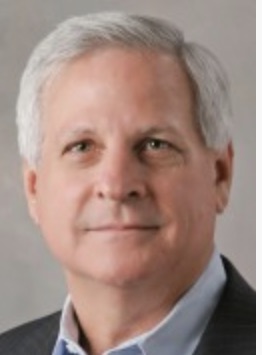 A Board Member of the Interfaith Council of Central Florida, Robert J. Ray (photo), had an opinion piece published in the Orlando Sentinel on September 6, titled "Educate yourself about diversity to fight bigotry." In the article, Ray highlighted the kind of hate crimes minorities are having to face with increasing regularity. He also highlighted areas where our society has dropped the ball—such as the fact that only 9 of our 50 states offer a full-year course in U.S. government (civics). "Yet it was in those classes that for decades youthful Americans learned about the founders' vision — about equal access, about due process, about innocent until proven guilty, about liberty and justice for all, about E pluribus unum." The entire article can be read at the Orlando Sentinel website or at the Interfaith Council website.
Peace and Justice Institute's Fall Journal Now Available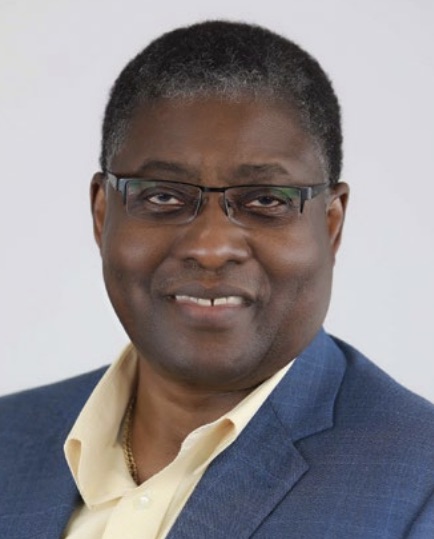 The Fall/Winter 2020 issue of Valencia College's Peace and Justice Institute is now available online—simply click here to read it. On page 2 of the journal, PJI Advisory Council Chair Sumner Hutcheson III (photo) writes: "Since the 1980s, 'No Justice, No Peace' has been the main slogan shouted by those marching against injustice across America. These marches have reignited in 2020 due to the killings of George Floyd, Breonna Taylor, Ahmaud Arbery and others. People have been outraged and are taking their grievances to the streets. While rage and anger are sometimes a block to understanding and resolution, the Peace and Justice Institute at Valencia College creates spaces where charged emotions can be transformed into constructive dialogue. PJI has been a recognized institution in Central Florida and the United States because of our vision: 'All People. All Voices. All Matter.'" And that's why peace and justice advocates should make sure they get on PJI's mailing list—so they'll know about the array of activities and opportunities to learn and to serve that PJI makes available not only to students but also to organizations and individuals throughout the community. Send an email to let PJI know you want to be on their list.
Orlando Mayor: Send in Your 2020 Census Form. It's Needed
Excerpted from an email sent to community leaders: "As our country and community continue the battle against COVID-19, it's more important than ever that every person who calls Orlando home completes the U.S. Census. We need your help to ensure that each and every resident is counted. . . . An accurate count will help Orlando get its fair share of billions of dollars in funding from the federal government that will be used for schools, public safety, transportation and infrastructure. Much of the funding helps the most vulnerable among us, going to healthcare, early education, food and nutrition, affordable housing, childcare programs and college scholarships for low-income families. With the impacts of COVID-19 reaching so many here in Central Florida, federal funding will play a key role in providing relief to families, small businesses and non-profit organizations. . . .The Census also determines our state's representation in Congress and helps the City of Orlando make decisions like where to build fire stations and parks. . . . Encourage your family, friends, neighbors, coworkers and everyone in your network to complete the Census. This is the first time that responses can be submitted online, and it takes just a few minutes to complete. . . . You can tell them why the Census is important for Orlando and also that by law, the Census Bureau cannot share their information with any other government agency, including immigration or law enforcement officers. They can get counted by visiting 2020census.gov. . . . Thank you for helping ensure that Orlando is counted in the Census." Breaking news: The Census Bureau has announced that the deadline for receiving the census forms has been moved up to September 30. So don't delay. An accurate 2020 census can make a huge positive difference in Central Florida for the next 10 years! The follow group-specific videos may be of help. Faith Community; African American Community; Haitian Community in Haitian Creole; Hispanic Community in English; Hispanic Commercial in Spanish; Counting Kids.
HUA to Host 'Hindu Contributions to the World' Webinar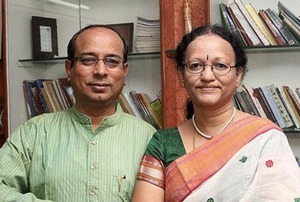 On Saturday, September 12, at 12:00 noon, Hindu University of America will host a webinar titled "Hindu Contributions to the World." Hindu contributions have helped to shape the material progress of humanity, and, in the realm of mind, have influenced human thought, sciences and spirituality for millennia. Following the European colonization of India, it has become 'received knowledge' that the Hindus were, and continue to be ritualistic, superstitious, poverty-ridden, timid and a barely noticeable 'static' people, whose history is nothing more than successive waves of invaders and colonizers who made India their home for a time. But if that's true, why did everyone, seemingly the world over, seek out the Hindu civilization, and for what? In this webinar, Dr. D.K. Hari and Dr. D.K. Hema Hari (both in photo) will begin deconstructing the myth that was set in motion during India's 200-year colonial encounter. They will examine the evidence for the sciences, technologies, inventions, industry, prosperity and wealth that made India such a desirable civilization across time. Hindu University of America is a growing online university built to help Hindus in America learn and connect with their authentic history, culture and traditions. Click here for more information and to register for the webinar.
Video from 'Veggie Tales' Creator Looks at 4 Race Questions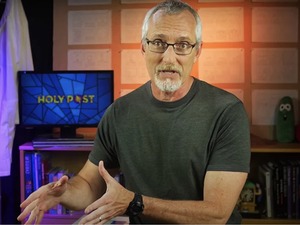 In our July issue of the Interfaith Council newsletter, we reported how Phil Vischer—creator of "VeggieTales" and voice of Bob the Tomato in the popular Christian animated series—posted a now viral video called "Race in America," which attempts to answer the question: "Why are people so angry?" The video was filled with a seemingly never-ending list of sobering facts such as: "The average Black household has one-tenth the wealth of the average white household." Vischer said he designed the video to reach "white Christian America," which in many cases "wants to know what's going on but just doesn't have time or easy access to the data." Not surprisingly, his initial video raised several questions from those with legitimate concerns as well as others seeking to discredit Vischer's thesis. Not so. Vischer has now produced a second video on race, using equally sobering research that shows the real answers often aren't what people would expect, and that his original thesis still stands. The new video—Race in America Part 2: 4 Big Questions—is must-see viewing for any who really want to learn about the complex racial milieu in which we live.
Is Racism Sheltering Under Cloak of 'Religious Freedom'?
Since the death of George Floyd near the end of May 2020, racial tensions—and discussions about race—have moved to the forefront of religious dialogue, media reporting and political campaigning. Some wonder why such discussions are necessary, granted that from their perspective the problem was laid to rest in great measure during the Civli Rights Era of the 1960s. But not as much was resolved back then as many assume. In an article that appeared in the Atlantic in June of 2014, writer Emma Green noted that "a small portion of the population believes people should have the right not to serve black people—and even more believe the same thing about Jews, atheists, gays and lesbians." Green notes that in a survey at the time, the Public Religion Research Institute found that "10 percent of Americans believe business owners should be able to refuse to serve black people if they see that as a violation of their religious beliefs." Fifteen percent of PRRI's respondents said it's "okay to deny services to atheists. And 12 percent said the same about Jews." Green's article in the Atlantic, though written six years ago, highlights that there's more bigotry out there than many might assume. More deeply concerning, however, is the fact that such a percentage seek to defend their bias in the name of religious freedom.
Jesuit Priest Highlights the True Implications of 'Pro Life'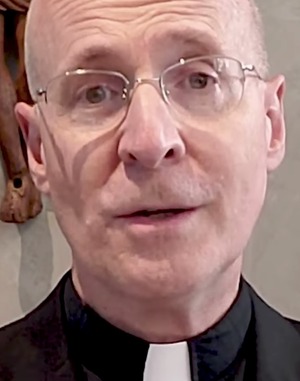 In a video produced by Now This, and featured at the Upworthy website, Father James Martin (photo, screen capture), an American priest, writer and editor-at-large of America, a Jesuit magazine, explains how "some people believe that being pro-life means being someone who reverences the unborn child in the womb, . . . But to be truly pro-life means to reverence all human life." Father Martin discusses an array of lives that pro-life people should value as well: The "Black man or woman fearing for their lives," "the refugee or migrant who are desperate to save the lives of their children," "the LGBT teen who is tempted to take their life because of bullying, harassment or violence." He includes also the homeless and death-row inmates. "All these lives are precious, sacred, and holy . . . . And all these issues — racism, refugees, homelessness, LGBT issues, the death penalty—are also life and death issues." Click here to view this brief video. Then, after the minute or so the video takes, hang around—because Father Martin goes into a slightly longer discussion about how pro-life people should relate to asylum seekers and immigrants.​
Religion and Politics: Engaging Without Compromising
Amanda Tyler, Executive Director of the Baptist Joint Committee for Religious Liberty, recently said the following in an editorial on the BJC website:
God is not a Democrat or a Republican.
Jesus is not American, and one need not be Christian to be a true American.
Our elected officials do not have to be Christian or even religious.
Christian nationalism is a threat to Christianity and to our unity as Americans.
Faith communities can and should encourage voting and civic participation in our democracy in nonpartisan ways.
Of course, she actually said a lot more than that. Those statements were just her category headings. So click here if you'd like to see her rationale for the claims she makes. And while you're there, explore the website and learn more about the BJC.
Healthcare Book Highlights Power of Personalized Care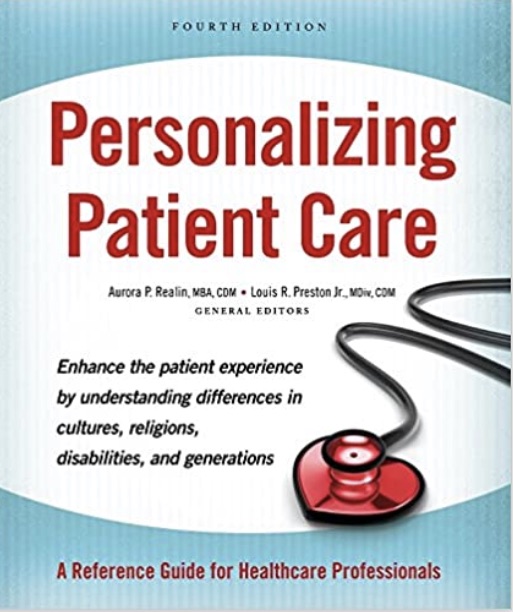 Healthcare providers, educators, government agencies, commercial enterprises—in fact, any who provide services to the broad spectrum of humanity found in North America—will be more successful if they recognize that our population is made up of an array of diverse groupings who don't all view life through the same lens. And the differences can be quite striking. Which is why several years ago AdventHealth produced an invaluable resource/textbook called Personalizing Patient Care, which is now in its fourth edition. The book analyzes the values, preferences and idiosyncrasies of: 20 of the world's most prevalent religious groups; 20 of the most wide-spread cultural groups; 7 of the most common disabilities; and 4 distinct generations. The book presents carefully researched, non-judgmental information on faith, culture and other subjects vital to understanding patient needs. It was created with feedback from various governing bodies and experts representing each group to ensure the information was accurate, up-to-date, and reflected the current practices of each group involved. Although written as a guide for healthcare workers, the information provided about the various groups is valid whoever the service provider. And the values and principles on which the book is premised are likewise applicable in any interaction between people of diverse backgrounds. The book was produced by AdventHealth's Office of Diversity and Inclusion. For more information concerning this valuable resource, click here for AdventHealth's description or here for Amazon's details.
Holocaust Center Offering an Array of Virtual Programming
The Holocaust Memorial Resource and Education Center of Florida hasn't let the disruption of the coronavirus pandemic curtail the excellent programming for which the Center has become renowned. Over the past few months they've provided an array of virtual events that address the bias and bigotry that's all too rampant in today's world. Of particular interest is their Strategies for Action series, about concrete steps we can take to create a more just world, and their In My Own Words series, which features Holocaust survivors telling their own stories. Click here to learn the details of upcoming programs in each series. Below are links to the Strategies for Action presentations already given, which you may have missed.
Group in California Form Workplace Interfaith Fellowship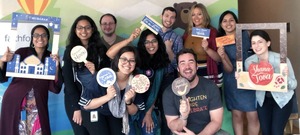 From the Religion News Service website (a story about making the workplace interfaith-friendly): "For a lot of people who come from different cultural or religious backgrounds, the choice at work sometimes becomes a choice between changing or hiding parts of who we are to fit in, which can potentially lead to more success in our careers. . . . Or it can be a choice to remain different—keeping that beard long, that turban or hijab or kippah on; not joining in on the happy hours or skipping out on the team lunch because you're fasting, or because you have to make the Friday Jummah prayer, or because you have to make it home for Shabbat. All the while, you deal with the micro-aggressions, misconceptions and barriers that keep us from connecting with our co-workers and possibly keep us from moving up the corporate ladder. There's a lot of pressure to conform or keep parts of ourselves hidden, and not a whole lot of support. . . . Enter 'Faithforce,' the interfaith employee resource group at Salesforce, the San Francisco customer relationship software company." From there, the article's author tells about the challenges and joys of organizing a thriving workplace interfaith group (see photo above, provided courtesy of the author, Farah Siddiqui) that helps people to get to know each other better, forge friendships and learn about other faiths and cultures. Click here to read the whole story of this highly creative interfaith activity.
Orlando Stoics: 5 Years, 500 Events and 1,000 Members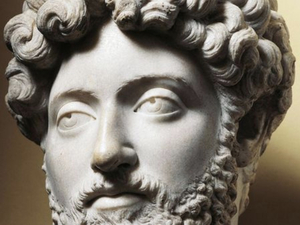 Orlando Stoics celebrated their five-year anniversary, passing 500 events and 1000 members on Meetup. The group has two weekly meetings (Mondays and Fridays), plus a walking meditation on Sundays. All events are free and open to the public. The meetups are a place for people with curious minds to engage in civil discourse, discussing philosophy in order to improve individual lives and our community. Click here for details of upcoming events. Click here to review past events. "StoicDan," leader of Orlando Stoics, has to date produced some 150 videos providing a brief reflection on the practical and humanistic aspects of Stoic philosophy. The video series, called "Self-Reliance," began in response to the pandemic, and a new reflection is produced most days. Topics include: Stoicism, Buddhism, American Transcendentalism, Minimalism and many other schools of thought. The great thinkers who've been considered include Marcus Aurelius (photo), Seneca, Epictetus, Emerson, Thoreau, Viktor Frankl, Camus, Sartre, Thich Nhat Hanh, John Rawls, Alan Watts and many more. The videos can be accessed on Youtube, Facebook and Twitter.
Florida Council of Churches to Host Florida Clergy Convening
The Florida Council of Churches will host its 2020 Florida Clergy Convening (a virtual event) on Thursday, September 17, from 1:00 to 4:00 pm, in partnership with Pastors for Florida Children. Theme for this year's convening is "Building a Faithful Democracy: Hope to Face the Future." The  featured speaker is Rev. Jennifer Butler, CEO of Faith in Public Life, which has played an important role in changing the narrative about the role of faith in politics by empowering religious leaders to fight for social justice and the common good. Workshops will be offered during the convening on three critical topics: Public Education Transformation; Criminal Justice Transformation; and Immigration Transformation. The goal is for all clergy to be well informed on social justice matters prior to heading to the polls for the 2020 election. Spread the word about this free event among those in your network! Presenters and workshop leaders include: Nancy Palacios, Deputy Director, Faith in Florida; Kara Gross, Legislative Director, Florida American Civil Liberties Union; BillieAnne Gay, Director of Advocacy & Legislative Services, Florida School Boards Association; Carrie Boyd, Florida Policy Council, Southern Poverty Law Center; Rev. James T. Golden and Rev. Rachel Gunter Shapard, Co-founders, Pastors for Florida Children. Click here for the event schedule and to register. Log-in information will be emailed to you prior to the date of the event. For more information, send an email to  Rev. James T. Golden or Rev. Rachel Gunter Shapard.
Stono Institute to Host Second Racial Justice Webinar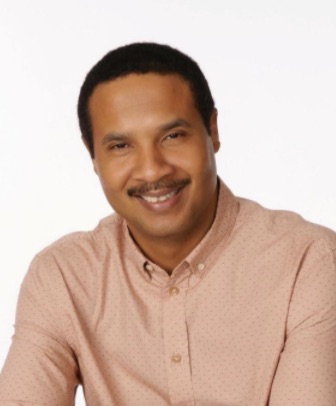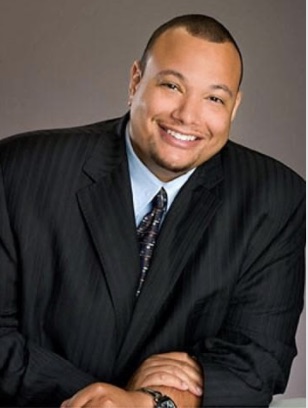 Is racial justice advocacy the same thing as diversity and inclusion strategy? On Thursday, September 17, from 6:30 to 8:30 pm, a group organized by the Stono Institute at FAMU College of Law will engage in a virtual discussion of the theoretical and practical challenges racial justice change leaders and corporate executives face in seeking to address systemic and structural racism and challenges in policing. The event, titled "Integrating Racial Justice Principles into Corporate Social Responsibility: Trials and Tribulations," will be moderated by Dr. Jeremy Levitt (photo, left), President of Stono Institute and Distinguished Professor at FAMU College of Law; and Pastor Roderick Zak (photo, right), President of the African American Council of Christian Clergy and Pastor at Rejoice in the Lord Ministries. Panel participants are: Tim Giuliani, President and CEO of Orlando Economic Partnership; Tony Jenkins, Marketing President of Central Florida Blue Cross & Blue Shield; Tanisha Nunn Gary, President of the African-American Chamber of Commerce; and Mark Brewer, President and CEO of the Central Florida Foundation. Click here to go to Zoom. The put in the ID Number: 827 3995 0121. The even is free and the public is invited.
Faith Reps Invited to Safety-at-Houses-of-Worship Event
On Tuesday, September 22, from 1:00 to 3:00 pm, representatives from houses of worship of all faiths, law enforcement, government officials and community leaders are invited to join in a free virtual event to learn what steps can be taken to provide greater security for both property and people who attend faith-based events. Presenters at the event will be from the FBI, Homeland Security, the U.S. Attorney's Office as well as the Cybersecurity & Infrastructure Security Agency. Get more detail and register at Eventbrite.
Nonprofit Offering Grief Support for Young Adults 19-25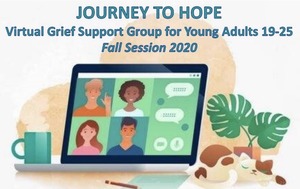 Loss of a loved one is never easy. No matter what the age. And young adults are no exception. But there are things that can be done to lessen the pain. Journey to Hope, a program geared for the young adult age group, seeks to provide an atmosphere of compassion and confidentiality, helping to empower them and equipping them with tools that will assist them as they journey through the grief process. The program's safe virtual setting is designed to provide young adults with an environment where they will be supported by peers and given the opportunity to participate in conversations to help them heal and adjust to their new normal. Journey to Hope offers a place to express feelings and concerns, to ask questions and to learn ways to better manage the stress and sadness of grief—and it's all done alongside other young adults with similar experiences. The program runs from 7:30 to 9:00 pm every other Wednesday from September 23 to December 2. Prior registration is required. Contact Dana Duffie by phone (407.331.3059 x 10) or by email.
Democratic VP Nominee Has Diverse Religious Background
From a Religion News Service article: "Few, if any, vice presidential candidates have had as much exposure to the world's religions as Kamala Harris, the 55-year-old senator from California whom Joe Biden just picked as his running mate. Harris' ethnic, racial and cultural biography represents a slice of the U.S. population that is becoming ascendant but that has never been represented in the nation's second-highest office."  Harris was raised learning about both Hinduism and Christianity. "Her mother, Shyamala Gopalan, was from Chennai, India; her father, Donald Harris, from Jamaica. The two met as graduate students at the University of California, Berkeley. [Harris's] name, Kamala, means "lotus" in Sanskrit, and is another name for the Hindu goddess Lakshmi. She visited India multiple times as a girl and got to know her relatives there. But because her parents divorced when she was 7, she also grew up in Oakland and Berkeley, attending predominantly Black churches. Her downstairs neighbor . . . often took Kamala and her sister, Maya, to Oakland's 23rd Avenue Church of God. . . . Harris now considers herself a Black Baptist." But there's still one more faith wrinkle: She's married to a Jewish man.
Global Peace Film Festival to Be a Hybrid Event This Year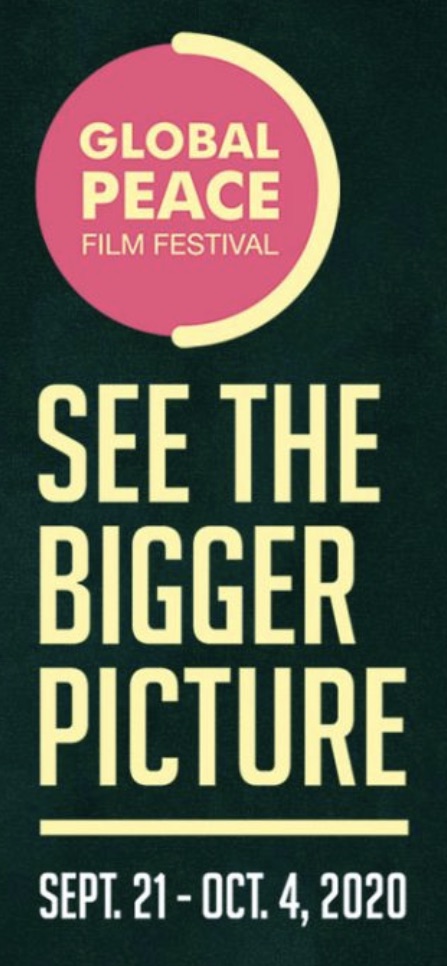 The Global Peace Film Festival for 2020, like nearly everything else in our region, nation and world, has been impacted by the Covid-19 pandemic. The event will still run, but with considerable modification. It begins September 21 and ends October 4. You can find the information for each program and screening as follows: Feature films streamed on Eventive: register/buy tickets or passes. Watch shorts for free here. Check out filmmaker talks, panels and other extras (the details will be posted on the GPFF website soon). For the Emerging Artists Festival, check back for information and tickets soon). For MYgration Shorts @ Enzian, tickets are now on sale. The following is taken from the website of the Global Peace Film Festival: "This year, in response to the COVID-19 pandemic, we are working with our partners to ensure a safe experience for our guests. Our partnering venues are all requiring the use of face masks and are practicing the social-distancing guidelines set forth by the CDC. We are doubling down on our values of access, equity, inclusivity and independence by reimagining the Global Peace Film Festival during these extraordinary times. In addition to limited public screenings, we have expanded the Festival by providing access to those unable or unwilling to travel, by offering a series of "Stay-At-Home Docs" and digital Q & A Sessions that can be enjoyed in the comfort of your own home. While the COVID-19 pandemic has been a challenge, we've also seen it as an opportunity for creative and expansive thinking. The Global Peace Film Festival is now a single festival expressed locally and globally, in-person and online. We invite you to sign up for our newsletter by clicking HERE, and keep visiting our site for this year's programming lineup."
Interfaith Discussion to Be Held on Zoom on October 14
On Wednesday, October 14, the monthly Interfaith Discussion sponsored by the Interfaith Council of Central Florida will be held on Zoom from 7:00 to 8:30 pm. Topic for the evening's discussion is: "Passing the Torch: What values should we seek to pass on to our children?" The reality is, in most faith traditions, many in the younger generation abandon the faith or adhere less rigorously. Should the goal be to make our progeny adherents to our specific faith tradition? Or should the goal be to make them people of integrity who hold high values and who are capable of critically analyzing competing claims? And when they point out inconsistencies in the application of our own faith's teachings, to what degree should we acknowledge the correctness of their observation? And to what degree should we try to get to them overlook such contradictions? Those questions—and others generated by them—will be the focus of the evening's discussion. Please log in a few minutes early. Here are the details of the Zoom Interfaith Discussion, which is being hosted by Baha'is of Orange County East on Wednesday, October 14, at 7:00 pm:
Join Zoom Meeting
https://us02web.zoom.us/j/83468286041?pwd=MzRCYWNneFRnTkVSTlIxeWpMaWY4UT09
Meeting ID: 834 6828 6041
Password: 537979
Dial by your location
+1 312 626 6799 US (Chicago)
+1 929 205 6099 US (New York)
The monthly discussions are respectful, open and candid, and the participants represent a variety of faith traditions as well as those who question the validity of faith altogether. For more information, phone 321-228-4599.
Interfaith Council Asking for Your Help With Funding
If you appreciate what's being achieved by the Interfaith Council of Central Florida, we would welcome your support. Please send your contribution to: Interfaith Council of Central Florida, PO Box 3310, Winter Park, FL 32790-3310. Thank you for your assistance.
Baha'i Reflection
"Small steps, if they are regular and rapid, add up to a great distance travelled."—Baha'i Universal House of Justice, 2016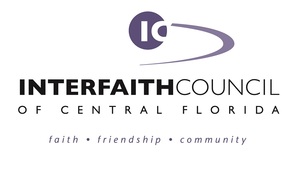 James Coffin, Executive Director
PO Box 3310, Winter Park, FL 32790-3310
|T  321-228-4599   | E  jim@interfaithfl.org
| W  https://interfaithfl.org/
Please forward this email to any you feel would be interested. To be placed on the Interfaith Council's email newsletter list, send your request to contact@interfaithfl.org.