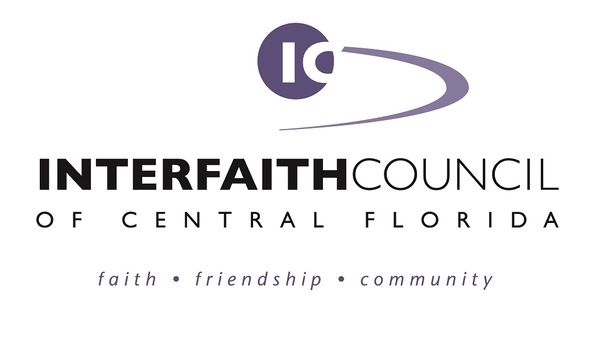 NEWSLETTER  –  SEPTEMBER 2021
---
Project Opioid Seeking Partnerships with Houses of FaithIn preparation for a major faith-based initiative that will be launched by Project Opioid on October 10, Rev. J. Scott George, Project Opioid VP for Strategic Partnerships, has announced that three faith-leader events have been scheduled in late September. Clergy and lay faith leaders, please mark the appropriate date on your calendars. Seminole County: Tuesday, September 28, 11:30 am to 1:00 pm, Faith Leader's Lunch (organized by Sheriff Dennis Lemma) at Harvest Time International, Sanford. Orange County: Wednesday, September 29, 11:30 am to 1:00 pm, Faith Leaders Lunch at College Park United Methodist Church. Thursday, September 30, 8:30 to 10:00 am, Faith Leaders Breakfast at Calvary Orlando Church, Winter Park. (All of the dates listed above were rescheduled because of the COVID surge. Disregard the dates that were provided in the August issue of this newsletter. All events are free, but registration is required.)'Hindu Contributions to the World': Free HUA Webinar Sep 4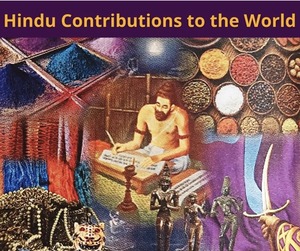 On Saturday, September 4, at 12:00 noon, Hindu University of America will offer a free webinar about Hindu Contributions to the World. The public is invited. The promotion for the presentation states: "Hindu contributions have helped to shape the material progress of humanity and in the realm of mind, which has influenced human thought, sciences and spirituality through time. In contemporary times, following the European Colonization of India, it has become 'received knowledge' that the Hindus were and continue to be ritualistic, superstitious, poverty-ridden, timid, and barely noticeable as a 'static' people, whose history is nothing more than the history of successive waves of invaders and colonizers who made India their home for a time. So why did ancient explorers, seemingly the world over, seek out the Hindu civilization, and for what? In this webinar we'll begin deconstructing the myth set in motion by a 200-year colonial encounter, examine the evidence for the sciences, technologies, inventions, industry, prosperity, and wealth that made India such a desirable civilization across time." Click here to register for this free webinar.Nurture Your Inner Environmentalist with IDEAS For UsIf you're looking for activities that are good for the environment, involve exercise, create social connections, help those in need, inspire others, give you a new lease on life—the benefits are nearly endless—then consider the following options from IDEAS For Us:

And the foregoing are just some of the ways you can become involved in making the world a better place. Check out the IDEAS For Us website for more opportunities.Interfaith Discussion to Be Held via Zoom on September 8On Wednesday, September 8, the monthly Interfaith Discussion sponsored by the Interfaith Council of Central Florida will be held on Zoom from 7:00 to 8:30 pm. With so many things of great consequence happening in our world right now, the discussion is going to be an "open topic" night. We might discuss the withdrawal from Afghanistan, the pandemic and associated tensions, Hurricane Ida, the Texas abortion law. Or we may cover a range of topics before we run out of time. But one thing is almost guaranteed: Whatever the the topic/topics, it/they will be addressed with vigor and from many angles. The goal, as always, will be to learn how your faith tradition or other worldview informs your thinking about such things. Please log in a few minutes before 7:00 pm just so you have time to deal with any failures to launch. Our Zoom hosts for the meeting are the Baha'is of Orange County East. Click here to join the Zoom Meeting. Meeting ID: 834 6828 6041. Password: 537979. Dial by your location: +1 312 626 6799 US (Chicago) or +1 929 205 6099 US (New York). The monthly discussions are respectful, open and candid, and the participants represent a variety of faith traditions as well as those who question the validity of faith altogether. For more information, phone 321-228-4599.ING Offering Instruction Aids Re Impact of 9/11 Attacks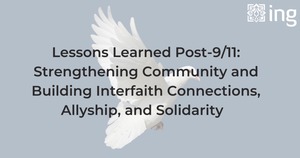 Islamic Networks Group (ING) invites teachers and students to view a panel discussion with speakers from diverse religious, racial and ethnic communities on how 9/11 impacted them. They will also discuss lessons they have learned and recommendations for countering bigotry. Representatives from the Muslim, Jewish, Christian, Buddhist, Hindu, Sikh, African American, Latinx, Indigenous, and Asian American communities will participate. Panelists are: Ameena Jandali, ING Content Contributor (Muslim American); Rabbi Melanie Aron, Congregation Shir Hadash of Los Gatos (Jewish American); Reverend George McDonnell, Ascension Episcopal Church in Stillwater Minnesota (Christian American); Raju Rajagopal, Board Member, Hindus for Human Rights (HfHR) (Hindu American); Devon Matsumoto, President, The Young Buddhist Editorial (Japanese Buddhist American); Sheila Dawkins, Social Justice Organizer (African American); Shannon Rivers, Co-Chair for Underserved Cultural Committee (UsCC), Dept. of Mental Health Los Angeles (Indigenous Peoples); Brisa Camacho-Lovell, ING Bay Area Board Member & Educator (Latinx American); Daisy Kim, Asian American Studies and Race and Cultural Studies educator (Asian American); AmarAtma Khalsa, Mindfulness Coach, Founder of Royal Radiance Healing (invited, Sikh American). Facilitator: Dr. Zachary Markwith, ING Education Director. Date/Time: Thursday, September 9, from 5:00 to 6:30 pm PDT (8:00 to 9:30 pm EDT). Location: streamed live on Facebook and Zoom. Please register here, and you will receive the Zoom link.Mental Health Association Urging All to Help Prevent SuicideAs part of National Suicide Prevention Month, the Mental Health Association of Central Florida is urging everyone to become involved in prevention. The association states: "Each year, an estimated 45,000+ people lose a loved one to suicide. We all have an important role to play in the fight for suicide prevention, and it starts with taking personal action. September is National Suicide Prevention Month, which exists to raise awareness about the rising suicide rate and how we can bring it to a halt. With the pandemic exacerbating the mental health crisis, a community ready to help is more important than ever. According to the Centers for Disease Control and Prevention, suicide is the second leading cause of death among high-school-aged youth 14 to 18 years, and the fourth leading cause in adults. In fact, the rate of suicide attempts among adolescent girls increased significantly during the first months of 2021. This is why we launched You Are a Lifeguard, a movement of people who pledge to take an active role in suicide prevention." Communities of faith can play a significant role in helping to curb this tragic trend. Go to You Are a Lifeguard to learn more.Quakers to Host Seminar on 'Race and the Death Penalty'The Peace and Social Concerns Committee and the Committee for Ministry on Racism, both part of the Quakers' Southeastern Yearly Meeting, invite the public to join them for a Zoom seminar on "Race and the Death Penalty," which will be presented by Floridians for Alternatives to the Death Penalty  (FADP). The event will be on Friday, September 10, at 7:00 pm. There is no fee, but registration is required to receive the Zoom link. You can learn more and register here. FADP is a Florida-based, state-wide organization of individuals and groups working together to end the death penalty in Florida.Muslim Imam and Christian Pastor Address Faith and SocietyIn a series of podcasts called "Faith and Society," Imam Muhammad Musri, senior Imam at the Islamic Society of Central Florida, and Pastor Stanley Murray, Senior Pastor at Mount Zion Tabernacle Christian Church, team up to address an array of topics of current interest and concern. Titles include: Why do bad things happen to good people? Can God forgive us? The relevance of religion. The menace of racism. These are just a some of the programs already produced, and more are being added. Click here to peruse what is already available, and keep checking back to see what has been added. The discussions are moderated by Bassem Chaaban, Director of the Center for Peace at the Islamic Society of Central Florida.Bach Festival Society to Perform Requiem at Dr. Phillips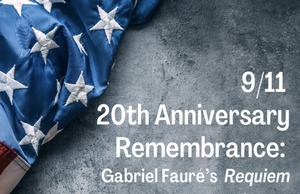 On Saturday, September 11, at 11:00 am as part of the Dr. Phillips Center's Frontyard Festival™, the Bach Festival Society Choir and Orchestra will present a musical program commemorating those who died 20 years ago in the 9/11 terrorist attacks. Through the power of music, the performers will pay tribute to the resiliency and ultimate victory of the human spirit. The program will feature a color-guard presentation, remarks honoring the nearly 3,000 who died and music—most notably, Gabriel Fauré's Requiem. Although a musical requiem comes from a Mass for the dead, the piece being performed "is really for the living," says conductor John V. Sinclair. And why did Sinclair choose Faure's Requiem instead of the work of some other composer? "Mozart's is frightened, Verdi's is angry," Sinclair said in an interview for the Orlando Sentinel, noting that Fauré's work is comforting. "I thought we needed something gentle, something hopeful, something peaceful," Sinclair added. "I don't know anything more peaceful than the Fauré Requiem." Featured voices in the performance will be Caitlin Mohr, soprano, and Stephen Mumbert, baritone. The performance is free, but reservations are recommended.2021 Florida Clergy Convening Slated for September 16Christian clergy throughout Florida are invited to join Pastors for Florida Children and the Florida Council of Churches for the 2021 Florida Clergy Convening, which will be held on Thursday, September 16, from 9:30 am to 12:00 noon. The convening will be held virtually, and the theme is: "Called, Prepared, Sent." It will include workshops presented by ACLU Florida, Florida PTA, the Florida School Boards Association and Southern Poverty Law Center on the subjects of public education, criminal justice and voting rights/redistricting, among other things. Keynote speaker for the event is Fed Ingram, Secretary-Treasurer of the American Federation of Teachers. Ingram grew up in inner-city Miami, where he attended public schools. Pursuing his love of music, he attended Bethune-Cookman University on scholarship and became the first member of his family to earn a post-secondary degree, in music education. He served as a music teacher and band director in Miami-Dade public schools for 10 years. Ingram is also the immediate past president of the 140,000-member Florida Education Association. Click here to learn more and/or to register.'Building Your Legacy' Theme for Christian Men's EventWhat is the Better Man Event? The Better Man Event is an annual two-hour power-packed Christian men's event designed to equip, encourage and engage men to become 'Better in Christ.' Founded in 2005, the first Better Man Event was just 40 guys in Orlando, FL. Over the past 16 years, the live event itself has grown to globally impact more than 55,000 men of all ages, with more than two million video views across multiple media channels. The event features world-renowned athletes, authors, leaders, musicians and performers who share their personal testimonies and walks of faith. The Better Man Event is specially designed so that every man would leave having gained spiritual insight on how to become a better friend, student, co-worker, brother, father and husband. The 2021 event will be held on September 18, starting at 7:00 pm Eastern Time. Click here to learn more and purchase tickets. The speaker lineup for September 18 includes: Denzel Washington, world-renowned actor (from L.A.); Ricardo Kaka, soccer star (from Brazil); Toby Mac, Grammy® Award-winning artist (from Orlando);  A.R. Bernard, pastor, author, and leader (from Orlando); Michael McDowell, 2021 Daytona 500 Champion (from Charlotte).The Countdown Is on for the Global Peace Film Festival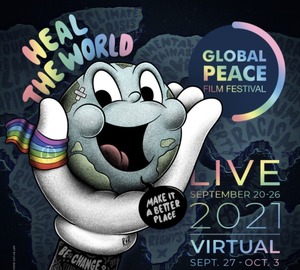 The Global Peace Film Festival is less than one month away, and the event's organizers are excited to bring you this unique program—now in its 19th year. This year, films will be presented in person from September 21 through September 26. Then the program will be streamed on the GPFF's virtual platform from September 27 through October 3. View the in-person schedule and film descriptions here. View the streaming program here. Because of the spread of the Delta variant of COVID-19, most screenings will be presented only at the Winter Park Public Library, with limited capacity. The opening night film gala will be held at Enzian Theater, and there will be select additional screenings in other locations, as safety considerations allow. The organizers encourage you to buy your tickets early, although they will hold a small number of tickets aside for walk-ups at each screening. Click here for details about passes and tickets.PJI Going All Out for Global Peace Week Again This YearEvery year the Peace and Justice Institute at Valencia College goes all out to make Global Peace Week (this year September 27 to 30) an educational, informational, motivational and inspirational experience. From 8:00 am to 8:00 pm, each day is jam-packed with such must-see and must-do events that students and members of the public wish they could be cloned, so they could take it all in and still do everything else on their schedule! Each September, PJI celebrates the International Day of Peace with Global Peace Week festivities and events including peace education, music, guest speakers and free film screenings in partnership with the Global Peace Film Festival. The United Nations-sanctioned International Peace Day is September 21, and the mission of Peace Day is to have at least one non-violent, cease-fire day throughout the world. This year's theme is "recovering better for an equitable and sustainable world." Click here to see the list of activities and/or to register.Uprooting Prejudice–Conversations for Change, Sep 28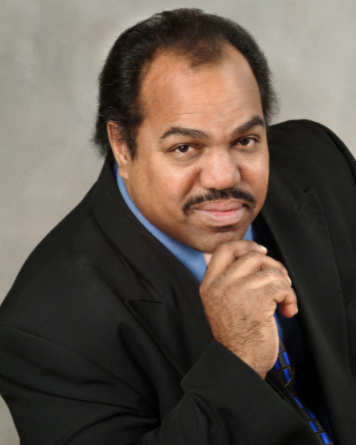 The exhibit "Uprooting Prejudice—Conversations for Change" is set to open at Holocaust Center on September 28, 2021. Mark your calendars now. The exhibit tells an important story that speaks to the Holocaust Center's mission, which has remained unchanged since 1986. The Center's visionary founder, Tess Wise, believed that by studying the historic, social, moral and ethical lessons of the Holocaust, history would never be allowed to repeat itself. The upcoming exhibit will focus on the hope-filled activism of Daryl Davis (see photo). As a legendary blues musician, he devoted his life not only to the power of music, but also to the power of peace building via courageous and thoughtful dialogue. Over the course of many years, Daryl bravely befriended members of the Ku Klux Klan. His persistent and deep conversations with white supremacists led to over 200 individuals leaving the white nationalist movement — with many of them giving their robes to Daryl. The amazing stories of Daryl's heroism will be displayed for the first time  at the Center. The exhibit will show the history and culture of hate and injustice. It will also highlight the power we have as a community to become activists and to create cultures of equity, respect and compassion. Go to the Holocaust Center website for the latest information about the exhibit and other upcoming events.Valencia College West to Host Religion/Worldview FairThe West Campus of Valencia College will host its Fifth Annual Religion and Worldview Fair on Thursday, September 30, from  4:00 to 5:15 pm. "This event consistently receives such positive feedback, and we are grateful we can continue this experience," say the faculty coordinators—Julie Montione, Professor of Humanities and Religion; and Melissa Johnson, Professor of Speech and Communications—in material advertising the event. "It is rewarding for students to reflect on learning about traditions they have previously never heard of as well as learning something new from traditions that are already familiar." Due to health considerations caused by the pandemic, this year's fair will be a virtual event through Zoom. Representatives of faith traditions will take two or three minutes to showcase their religion/worldview through dance, prayer, hymn, poem or other form of communication. The purpose of the event is to inform and demonstrate, not to proselytize or recruit students for future services or involvement. If you'd like to be a Zoom observer in this interfaith leaning experience, [mailto:Julie%20Montione%20%3Cjsindler@valenciacollege.edu%3E]contact Julie Montione by email to request the Zoom access details.OCFL Highlighting MLK's Six Principles of NonviolenceIf you haven't recently checked out the website of Orange County's Dr. Martin Luther King, Jr. Initiative, you might want to do so. It contains a plethora of helpful information about upcoming events and the values and approaches advocated by MLK, such as the following six principles of nonviolence:
Nonviolence Is A Way Of Life For Courageous People. It is active, nonviolent resistance to evil. It is aggressive [assertive] spiritually, mentally and emotionally.
Nonviolence Seeks To Win Friendship And Understanding. The end result of nonviolence is redemption and reconciliation. The purpose of nonviolence is the creation of the Beloved Community.
Nonviolence Seeks To Defeat Injustice Not People. Nonviolence recognizes that evildoers are also victims and are not evil people. The nonviolent resister seeks to defeat evil not people.
Nonviolence Holds That Suffering Can Educate And Transform. Nonviolence accepts suffering without retaliation. Unearned suffering is redemptive and has tremendous educational and transforming possibilities.
Nonviolence Chooses Love Instead Of Hate. Nonviolence resists violence of the spirit as well as the body. Nonviolent love is spontaneous, unmotivated, unselfish and creative.
Nonviolence Believes That The Universe Is On The Side Of Justice. The nonviolent resister has deep faith that justice will eventually win. Nonviolence believes that God is a God of justice.
Mayor's MLK Commission Inviting Public to Sign PledgeSpeaking of MLK, the Orlando Mayor's MLK Commission is asking everyone to demonstrate their support of Dr. King's legacy by signing the Orlando Community Pledge, noting that signing "offers an opportunity for every individual, organization and business to stand with Orlando Mayor Buddy Dyer, the Orlando City Council, Orlando's MLK Commission and our city to denounce racism and discrimination. This core belief is a powerful statement. An even more powerful effort will be answering the call to action in the months to come. The pledge reads: 'We condemn racism and discrimination in all forms and commit to equality, justice, peace, respect and inclusion for all through equity, service and action in our daily lives.'" Sign the pledge here.Holocaust Center Paying Tribute to Holocaust Survivor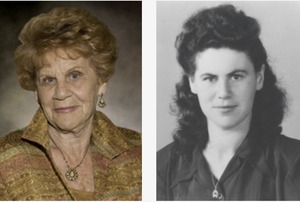 The Holocaust Center is paying birthday tribute to local Holocaust survivor Helen Greenspun, who has been a strong supporter of the Center and has often shared her story with students in Central Florida schools. "During my years as the teacher at the Holocaust Center," says Mitch Bloomer, retired Resource Teacher at the Holocaust Center, "I was often privileged to accompany Helen Greenspun to speaking engagements at local schools. Well over 100,000 students across Central Florida came to a deeper understanding of the Holocaust through Helen's personal testimony. I was always very impressed by how she was able to form a bond with the young people sitting in front of her. Perhaps it was her openness and honesty that won them over. She never talked down to students, neither softening nor embellishing her descriptions of the crimes she endured. Her openness continued after she finished telling her story, as well. I never heard her refuse to answer a question because it was too personal or painful. She believed that students deserved the truth and she spoke to give voice to all of the victims who could no longer speak for themselves." She indeed has a story to tell. Click here to see a brief video of her describing her experiences. Click here, here and here to read even more about her life, her experiences and the way she has used her story to help others.Interfaith Council Asks for Your Help with FundingIf you appreciate what's being achieved by the Interfaith Council of Central Florida, we would welcome your support. Please send your contribution to: Interfaith Council of Central Florida, PO Box 3310, Winter Park, FL 32790-3310. Thank you for your assistance.Quaker Reflection"We have to constantly study how to be tender with each other until it becomes a habit."— Audre Lorde