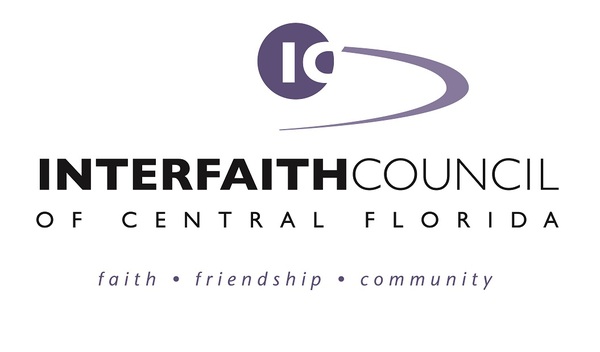 NEWSLETTER  –  AUGUST 2021
---
Report: Religious Identities and the Race Against the Virus


On Wednesday, July 28, John Palfrey, President of the MacArthur Foundation, hosted a conversation with PRRI's Robert P. Jones and Natalie Jackson, IFYC's Eboo Patel, and Rush University's Dr. Tanya Sorrell for the release and in-depth discussion of a major new national survey on the role that religious identity, belief and behaviors have on COVID-19 vaccine acceptance and hesitancy. For any who were unable to tune in to the conversation on July 28, you haven't missed out. You can find the video of this in-depth discussion on the role that religious identity, beliefs, and behaviors have on COVID-19 vaccine acceptance and hesitancy here. While there is still much faith entities can do to help overcome vaccine hesitancy, the July 28 report shows that considerable progress has been made, and those who've done this research urge the faith community to continue its efforts. Learn more by clicking onto each of the following categories: Religious Identities and the Race Against the Virus; Faith and Public Health: Mobilizing Religious Communities; Faith Works: Faith-based Outreach Encourages Vaccination Rates.

Mayor Calls on Communithy Leaders to Promote Vaccination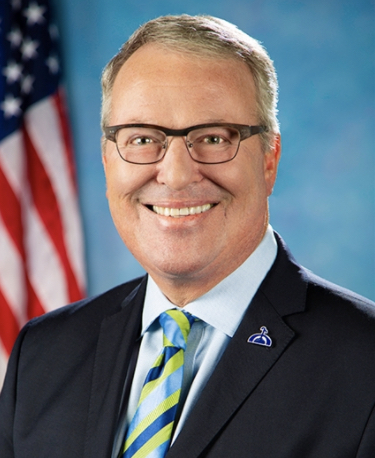 In an email sent to a wide range of community leaders on July 29, Orlando Mayor Buddy Dyer (photo) said, in part: "Your voice has allowed us [to] protect one another, support our neighbors in need and help Orlando's small businesses through a challenging year and a half. . . . With hospitalizations among unvaccinated people increasing in our region, your advocacy is certainly needed at this critical time. It's clear that the vaccine works and protects against serious illness and death from COVID-19. . . . I encourage you to share with those in your life who haven't gotten the vaccine that they can and should protect themselves from the impacts of the virus by getting their shot. By offering your personal insights, you can help others understand that the vaccine is safe and effective. . . . You can also share that the vaccine is accessible throughout our community. The City of Orlando continues to work with our partners at Orange County Government and the Florida Department of Health – Orange County to bring mobile sites to our neighborhood centers and other facilities. Additional sites are also being held at locations across Orange County and many pharmacies and grocery stores are  still offering the vaccine at no cost. . . . Thank you for urging your family, friends and neighbors to get the vaccine and protect themselves from this virus. Your leadership continues to make a difference in our community."
Americans United to Host Webinar on Religious Freedom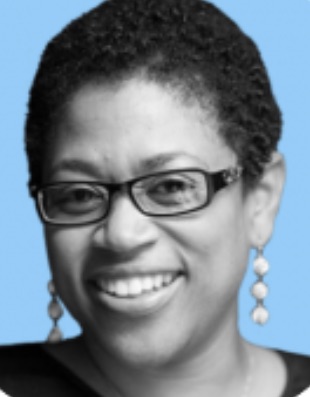 With the Supreme Court's recent term now concluded, legal experts from Americans United for the Separation of Church and State have analyzed how the current justices view religious freedom and church-state separation. They are inviting the public to learn more about their analysis during a Zoom webinar on Tuesday, August 3, at 4:00 pm. The seminar is titled: "Church and State and the Supreme Court: Where are we? Where are we going?" The conversation, which will be moderated by Dr. Sabrina Dent, AU Senior Faith Adviser, will look at where the court is, how it got here and the future legal landscape when it comes to issues of keeping religion and government separate. The presentation will be followed by a Q&A session. Click here to RSVP.
Interfaith Discussion to Be Held via Zoom on August 11
On Wednesday, August 11, the monthly Interfaith Discussion sponsored by the Interfaith Council of Central Florida will be held on Zoom from 7:00 to 8:30 pm. Topic for the evening's exchange is: Education: How does your faith tradition view it? Is all education encouraged? Or only education under the auspices of the faith? Is education viewed as a benefit to the faith community? Or is it viewed with suspicion and distrust? In what ways has your faith tradition or worldview historically fostered education? These questions and more will addressed. Please log in a few minutes before 7:00 just so you have time to deal with any failures to launch. Our Zoom hosts for the meeting are the Baha'is of Orange County East. Click here to join the Zoom Meeting. Meeting ID: 834 6828 6041. Password: 537979. Dial by your location: +1 312 626 6799 US (Chicago) or +1 929 205 6099 US (New York). The monthly discussions are respectful, open and candid, and the participants represent a variety of faith traditions as well as those who question the validity of faith altogether. For more information, phone 321-228-4599.
Annual Nuclear-Abolition Interfaith Event to Be Held Aug 6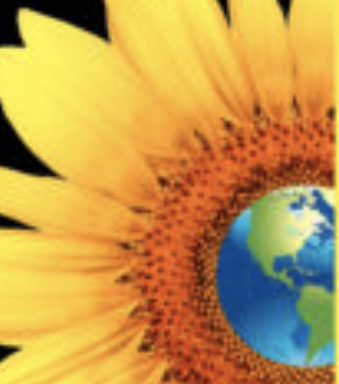 Awakening/ Arts & Culture, in association with host site Azalea Park United Methodist Church (50 Willow Drive, Orlando FL 32807), cordially invites the public to the Ninth Annual Nuclear Abolition / Hiroshima Nagasaki Interfaith Commemoration, which this year will also honor the memory of United States Senator Mike Gravel (1930–2021). This free event will be held on Friday, August 6, from 6:00 to 10:00 pm. Following the "Calling Song" by Medicine Man Joe Iron Eagle (Chihuahua/Apache), there will be a one-hour international Sunflower Ghost Dance Poetry Circle, with people from around the world participating virtually by reading a poem about nuclear weapons, peace, human survival or inspiration and courage. Click here to connect to Zoom (Meeting ID: 145 513 1250; Password: 513050) for the poetry circle, which will begin at 6:16 pm Eastern Time (U.S. and Canada). Poems can be read in any language, but preferably with an English translation if not in English. The virtual poetry circle will be shown on a large screen in the church's sanctuary for those attending the event in person and live-streamed for those attending virtually. A highlight of the event will be the screening of the docudrama The Man Who Saved the World, with a cast that includes Kevin Costner, Stanislav Petrov, Matt Damon and Robert DeNiro. There will also be opportunity for  fellowship and conversation, with light food and beverages available. The event's organizers remind everyone that the right number of nuclear weapons in the world is zero.
Pew Research Center Head Explains Their Religious Research
The president of the Pew Research Center, Michael Dimock, recently shared with users of the Center's research the reasons they've published "major studies on religion in recent months, from a comprehensive look at religious diversity in India to rich studies on faith among Black and Jewish Americans. . . . Our goal as an organization is to study the intersection of major national and global trends with the key characteristics of people's lives and identities such as age, gender, race, ethnicity, economic standing and education level. We place the same priority on religion because it is often central to personal identity and experience, and religious values frame social change, cohesion and conflict in the United States and around the world. At the same time, perhaps the most striking change in American religion over the past decade has been the rapid rise of those who do not identify with any religion. . . . There are no federal or state statistics on religious identity in the U.S., and there haven't been since the 1950s. Our periodic Religious Landscape Study aims to fill this gap through massive surveys that detail the nation's religious composition and changing religious dynamics. We explore American religious pluralism, too, through in-depth studies of specific religious communities, including Mormons, Muslim Americans, Jewish Americans, White evangelicals and Black Americans. . . . Our religious studies extend far beyond America's borders. We also study global faith trends, including the size, age and gender of various religious groups, as well as their geographic distribution. This has included studies about religion in regions and countries including sub-Saharan Africa, Latin America, Israel, Eastern Europe, Western Europe and, most recently, India. . . . Another long-standing component of our religion work is our annual exploration of religious restrictions and hostilities in nearly 200 countries and territories. This work, which began more than a decade ago, has helped us identify regional and country-level patterns in government restrictions on religion and religiously motivated social hostilities. . . .  Our mission is to generate a foundation of facts that enriches the public dialogue and supports sound decision-making."
White House Chooses Muslim for Religious Freedom Role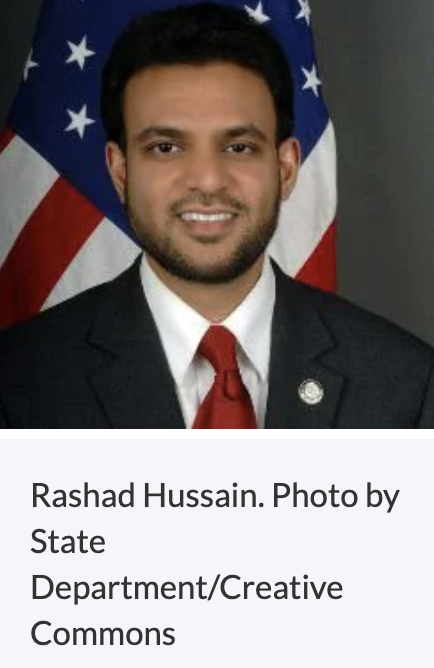 From Religion News Service: "The White House announced Friday (July 30) a slate of nominations and appointments for top religious affairs roles, including the first Muslim American nominated to be the U.S. ambassador-at-large for International Religious Freedom. . . . President Biden will select Rashad Hussain as his nominee for that post, filling a State Department slot vacant since former Kansas governor and [former] U.S. Senator Sam Brownback left at the close of the Trump administration. Hussain, who would need to be confirmed by the Senate, currently works as director for Partnerships and Global Engagement at the National Security Council. . . . He previously served as White House counsel under President Barack Obama, as well as U.S. special envoy to the Organization of Islamic Cooperation and U.S. special envoy for the Center for Strategic Counterterrorism Communications, among other roles."
Two Florida Interfaith Groups Jointly Leading Virtual Event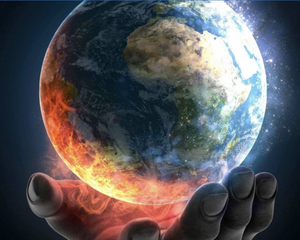 The Interfaith Council of Central Florida and the Interfaith Center of Northeast Florida are joining forces to bring to the public a free virtual panel discussion titled "What Do the World's Religions Teach about Who or What Controls Calamities?" On Thursday, August  12, at 7:00 pm, listen for one hour to the varied perspectives of a Baha'i, Christian, Hindu, Humanist, Muslim and Sikh as they delve into the explanation offered by their own religion/worldview concerning the havoc wreaked on humans by collapsing condominiums, earthquakes, tsunamis, volcanic eruptions, hurricanes, fires, floods, droughts, pandemics and an array of other calamities. Are such horrors caused or controlled by a divine being? A malevolent force? Nature? Chance? Some combination of causes? Or something else altogether? Joey McKinnon, Board Chair of the Interfaith Center of Northeast Florida, will be the program host; and James Coffin, Executive Director of the Interfaith Council of Central Florida, will be the moderator for the discussion. Panelists are: Dr. Rosemary Closson, Baha'i; Rev. Regina Jackson, Christian; Dr. Shakti Persad, Hindu; Jocelyn Williamson, Humanist; Dr. Parvez Ahmed, Muslim; and Sukhbir and Sargum Singh, Sikh. Register for the event and get the log-on information at Eventbrite.
Freethought Group to Host 'Comfort Without Faith' Event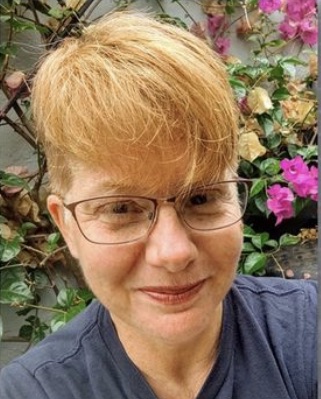 "Comfort Without Faith: Grief Beyond Belief and the Rise of Rational Compassion" is the title of a online presentation the Central Florida Freethought Community will host at 3:00 pm on Sunday, August 15, featuring school counselor Rebecca Hensler (photo). Following the death of her infant son in 2009, Hensler discovered that as an atheist, she felt alienated and isolated by mainstream grief-support. After being told too many times that her son was in heaven, she realized that nonbelievers deserve grief support that is both compassionate and rational. In 2011, Hensler founded Grief Beyond Belief, an online secular peer-to-peer support community specifically for those grieving without faith. Since then the community has grown into the thousands and her work has expanded to public speaking, providing secular grief-support workshops and writing The Secular Grief Support Handbook to teach others how to provide support to grieving nonbelievers in their communities. To register for the event or for more information, send an email to David Williamson.
'Building Your Legacy' Is Theme for Christian Men's Event
What is the Better Man Event? The Better Man Event is an annual two-hour power-packed Christian men's event designed to equip, encourage, and engage men to become 'Better in Christ.' Founded in 2005, the first Better Man Event was just 40 guys in Orlando, FL. Over the past 16 years, the live event itself has grown to globally impact more than 55,000 men of all ages, with more than two million video views across multiple media channels. The event features world-renowned athletes, authors, leaders, musicians and performers who share their personal testimonies and walks of faith. The Better Man Event is specially designed so that every man would leave having gained spiritual insight on how to become a better friend, student, co-worker, brother, father and husband. The 2021 event will be held on September 18, starting at 7:00 pm Eastern Time. Click here to learn more and purchase tickets. The speaker lineup for September 18 includes: Denzel Washington, world-renowned actor (from L.A.); Ricardo Kaka, soccer star (from Brazil); Toby Mac, Grammy® Award-winning artist (from Orlando);  A.R. Bernard, pastor, author, and leader (from Orlando); Michael McDowell, 2021 Daytona 500 Champion (from Charlotte).
Global Peace Film Festival in Pandemic-Challenge Mode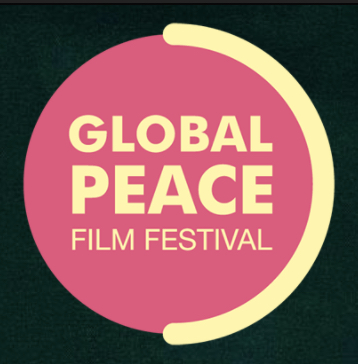 One of the annual highlights on the Central Florida annual activities calendar is the Global Peace Film Festival. And every year, GPFF Executive Director Nina Streich and her planning team come up with a roster of films and a slate of activities that are truly world-class. Last year, 2020, the Festival required some major adjusting because of COVID-19. And this year, the planning is even more fraught with challenges. So plans are changing almost by the hour. But the event isn't being abandoned, just modified as conditions dictate. So please mark September 20 to 26 on your calendars. That's when the films will be screened live. Also mark September 27 to October 1 on your calendars. That's the time when films will be screened virtually. But most of all, go to the Global Peace Film Festival website regularly so you have the latest details, which must remain fluid because nature is in the driver's seat—and driving rather recklessly, we might say.
Former Florida Chief Justice Shares Views on Death Penalty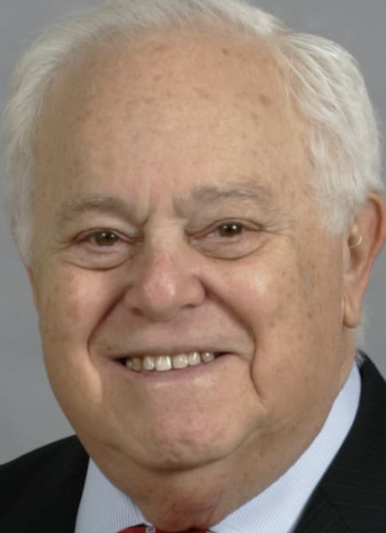 The late Justice Gerald Kogan, at one time Chief Justice of the Florida Supreme Court, shared his experience with Florida's death penalty in a new video produced by attorney and filmmaker Ted Corless in coordination with Floridians for Alternatives to the Death Penalty (FADP). The video was released following an op-ed—by Mark Elliott, executive director of FADP, a statewide grassroots group working to end to the death penalty in Florida— in the Orland Sentinel. The first of a planned series, the video also highlights the shocking reality that Florida has proceeded with executions despite serious, lingering doubt about the guilt of the condemned person. Although Justice Kogan died this past March, his mission to end the death penalty lives on. Along with the release of the video, FADP has launched a new petition effort to urge Florida's state legislature and Governor Ron DeSantis to exclude the seriously mentally ill from execution. The new petition is part of a larger strategy to make our political leaders aware of the significant and growing number of Floridians who oppose such executions.
Sept 18: Uprooting Prejudice–Conversations for Change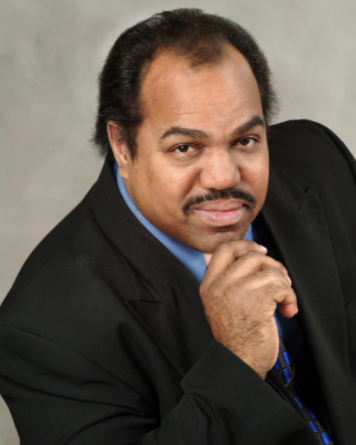 The exhibit "Uprooting Prejudice—Conversations for Change" is set to open at Holocaust Center on September 28, 2021. Mark your calendars now. The exhibit tells an important story that speaks to the Holocaust Center's mission, which has remained unchanged since 1986. The Center's visionary founder, Tess Wise, believed that by studying the historic, social, moral and ethical lessons of the Holocaust, history would never be allowed to repeat itself. The upcoming exhibit will focus on the hope-filled activism of Daryl Davis (see photo). As a legendary blues musician, he devoted his life not only to the power of music, but also to the power of peace building via courageous and thoughtful dialogue. Over the course of many years, Daryl bravely befriended members of the Ku Klux Klan. His persistent and deep conversations with white supremacists led to over 200 individuals leaving the white nationalist movement — with many of them giving their robes to Daryl. The amazing stories of Daryl's heroism will be displayed for the first time  at the Center. The exhibit will show the history and culture of hate and injustice. It will also highlight the power we have as a community to become activists and to create cultures of equity, respect and compassion. Go to the Holocaust Center website for the latest information about the exhibit and other upcoming events.
Valencia College West to Host Religion/Worldview Fair
The West Campus of Valencia College will host its Fifth Annual Religion and Worldview Fair on Thursday, September 30, from  4:00 to 5:15 pm. "This event consistently receives such positive feedback, and we are grateful we can continue this experience," say the faculty coordinators—Julie Montione, Professor of Humanities and Religion; and Melissa Johnson, Professor of Speech and Communications—in material advertising the event. "It is rewarding for students to reflect on learning about traditions they have previously never heard of as well as learning something new from traditions that are already familiar." Due to health considerations caused by the pandemic, this year's fair will be a virtual event through Zoom (no worries about traffic or parking, at least!). The event organizers invite representatives of faith traditions to prepare a "performance" of 2 or 3 minutes showcasing their religion/worldview to share at the event. This can be a dance, prayer, hymn, poem, etc. The purpose of the event is to inform and demonstrate, not to proselytize or recruit students for future services or involvement. If you're not sure if your faith tradition is going to be represented, contact Julie Montione by email to see about getting your college-age youth involved. Or if you'd like to be a Zoom observer in this interfaith leaning experience, contact Julie Montione by email to request the Zoom log-on details.
Date for Global Faith Forum Changed to March 6-7, 2022
Dates for the Global Faith Forum, to be held in Dallas, Texas, has changed from October 10-11 (as stated in last month's newsletter) to March 6-7, 2022. The event will be a gathering of unlikely allies that venture down an unlikely path in order to build flourishing communities in our nation and the world. The goal is to take Jews, Christians and Muslims from having a conversation about each other to having a conversation with each other. Participants will hear from leading pastors, rabbis and imams concerning how those of different faiths can build bridges together and take action steps toward working together in the public square.
Gladdening Light Planning 2022 Symposium in Winter Park


Gladdening Light—known for its creative conferences and innovative approaches to the intersection of spirituality, the arts and many other aspects of life that some would consider secular—has set the dates and outlined the schedule for its 2022 symposium. Based in Winter Park, "Gladdening Light is a 501(c)(3) nonprofit spiritual initiative whose mission is to explore transcendent elements of art through hosted conferences, exhibits & public performance, cloistered retreat, and pilgrimage. GladdeningLight is open to all and representative of thoughtful spiritual seekers both inside and outside traditional religious practice." To learn more about the organization and its February 2022 event, check out the Gladdening Light website. Theme for the 2022 gathering is "Our One True Self," and the list of speakers and musicians suggests the planners have a great event in store for all participants.
Interfaith Council Asks for Your Help with Funding
If you appreciate what's being achieved by the Interfaith Council of Central Florida, we would welcome your support. Please send your contribution to: Interfaith Council of Central Florida, PO Box 3310, Winter Park, FL 32790-3310. Thank you for your assistance.
Buddhist Reflection
'Three things cannot be long hidden: the sun, the moon and the truth."