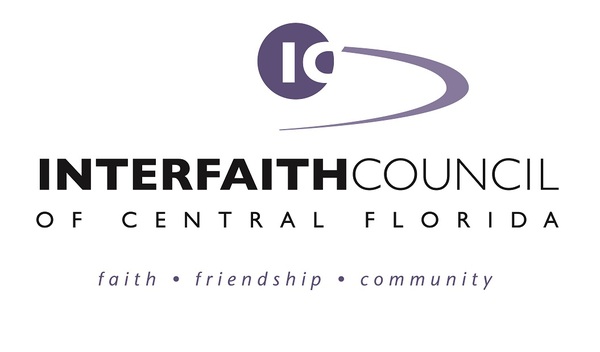 NEWSLETTER  –  APRIL 2017
---
Hindu Temple to Host 'Heartfulness Meditation'


The Hindu Society of Central Florida (1994 Lake Drive, Casselberry, FL 32707) will host a free hour of Heartfulness Meditation in the facility's Community Hall on Saturday, April 1, starting at 9:00 am. The event's organizers say Heartfulness "is a way of living. A simple and practical way to experience the heart's unlimited resources. In mindfulness we still the mind and . . . fill the heart. Whether you are seeking relaxation, an individual meditation practice or the deepest connection to your inner being, Heartfulness Orlando welcomes you." Heartfulnessis "a global not-for-profit organization with the mission of uplifting the hearts of the communities we serve. All teaching and methods are free."

Muslims Sponsoring Interfaith Presentations and Panel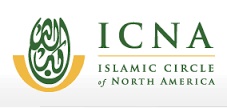 The Islamic Circle of North America (ICNA) is hosting an interfaith presentation by a panel of local and national scholars and leaders on Saturday, April 1, from 5:30 to 7:00 pm. The panel is part of a one-day conference on "Making America Great with Love, Compassion and Mercy." Local speakers include Pastor Jim Coffin, Rev. Bryan Fulwider and Imam Azhar Subedar; and ICNA national leaders include Imam Khalid Griggs and Naeem Baig. The interfaith panel is open to the public, but registration is required. The website also has information concerning whom to contact if needed. Onsite registration will also be available. The topic being addressed by the panel is "Standing for Social Justice," and the venue for the event is Hilton Garden Inn Lake Buena Vista (11400 Marbella Palm Court, Orlando, FL 32836).
Inquiring Minds Class a Great Way to Start a Sunday


If you like getting your Sunday morning off to a good start by doing some mind stretching, there may be no better place to do it than in the Inquiring Minds class at the University Unitarian Universalist Society (11648 McCulloch Road, Orlando, FL 32817), where there's always a great discussion about things that are important but often ignored, lost sight of or deliberately avoided. On Sunday, April 2, at 9:00 am, the Inquiring Minds class will view and discuss "Rabbinic Judaism—the Evil Impulse," the 10th lecture from the video series "Why Evil Exists." (Click here for the recommended reading for the April 2 lecture. The lectures run for about 30 minutes, followed by adequate time for the class to thoroughly discuss the main points made. The public is invited.
Turkish Groups to Host Food Festival April 2

The Istanbul Cultural Center Orlando, in partnership with the Atlantic Institute, announces that the "Annual Turkish Food Festival" will be held at the Istanbul Cultural Center (940 South Winter Park Drive, Casselberry, FL 32707) on Sunday, April 2, from 11:00 am to 6:00 pm. This fun and family-friendly cultural event is open to the public and admission is free. Those in attendance—expected to number in the thousands again this year—will find something for everyone at the festival. They will be able to purchase genuine Turkish cuisine; learn about Turkish culture; and enjoy live music, folk dances, whirling dervishes, arts and crafts, children's entertainment and more. For more information, go to Facebook.
Friends Talking Faith with The Three Wise Guys


Hear the varied perspectives of the Rev. Bryan Fulwider, Rabbi Steve Engel and Imam Muhammad Musri as each week they discuss how faith impacts both the simple and the complex aspects of life. These three clergy come together as friends to discuss topics from the perspective of the different religions they represent. They contend that "good religion works for peace, respects and values others regardless of their religious perspective, and works through acts of compassion to make the world a better place for everyone." Friends Talking Faith with The Three Wise Guys airs on Tuesdays at 6:30 pm on 90.7 WMFE FM in Orlando. Tune in on your radio or listen online. You can also listen to any show already aired. Tune in each Tuesday during April at 6:30 pm.
April 4: Faith and Society: Human Trafficking—Where is Hope? (with Traci Smith and Bob Ray)
April 11: Faith and Society: Human Trafficking—"I Was Trafficked" (with Diena Cannavino of Bikers Against Trafficking)
April 18: Faith and Religion: A Baha'i Writes "Islam at the Crossroads" (with Dr. Lameh Fananapazir)
April 25: Faith and Society: Lesson from Northern Ireland (with the Rev. Dr. Gary Mason of Rethinking Conflict)
Interfaith Youth Core Makes Video About the Hijab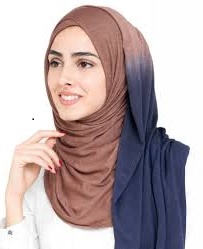 "What's Up With the Hijab?" is the title of a factual-but-breezy short documentary produced by the Interfaith Youth Core about—you guessed it— hijabs. Who wears them, who doesn't, and why? The mini documentary is part of an IFYC series that looks at various facets of faith that may evoke questions from onlookers not familiar with a given faith's practices. Click here to view the video.
Colloquium to Feature Writer Philip Yancey April 6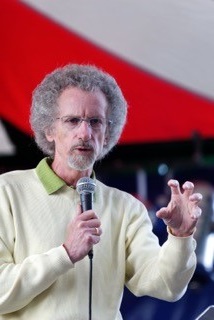 The 2016 – 2017 Colloquium Series at Adventist University of Health Sciences will feature well-known Christian writer Philip Yancey on Thursday, April 6, at 7:00 pm as it concludes this year's theme of Faith and Loss. Yancey will address such questions as: How do we respond to great loss? Is faith still relevant in today's fractured world? Where can we find answers and comfort? Yancey has written some 25 books, including Where Is God When It Hurts; Prayer: Does It Make Any Difference? and Disappointment with God. His books have won 13 Gold Medallion Awards from the Christian Publishers Association and have sold more than 15 million copies in English, as well as being translated into 40 languages. Christian bookstore managers selected The Jesus I Never Knew as their 1996 Book of the Year. And What's So Amazing About Grace?received the same award in 1998. Among his most recent books are The Question That Never Goes Away and Vanishing Grace: What Ever Happened to the Good News? The event, which will be held at the Florida Hospital Seventh-day Adventist Church (2800 North Orange Avenue, Orlando, FL 32804), is free and the public is invited. Click here for more information and to register.
Dutch Church Leader to Speak at Adventist Forum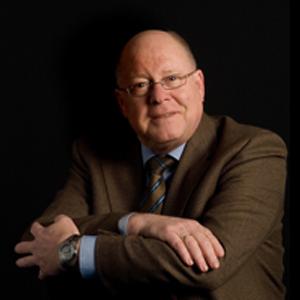 Dr. Reinder Bruinsma, a long-time Seventh-day Adventist Church leader in Europe and author of a recent book titled Facing Doubt, is scheduled to speak to the Orlando Adventist Forum about the challenges and opportunities the Adventist Church faces because of the social milieu in which we find ourselves. His presentations will be: "Are All 28 Fundamentals? Which ones can I question and still remain an Adventist?" Friday, April 7, 7:00 pm, Adventist University of Health Sciences (671 Winyah Drive, Orlando, FL), Room 116, Graduate Building. "Why They Leave and Why I'm Staying," Saturday, April 8, 9:45 am, Forest Lake Seventh-day Adventist Church (515 Harley Lester Lane, Apopka, FL), Bridge Builders class, Room 6. "Open Forum on Facing Doubt, Reinder Bruinsma's Latest Book," Saturday, April 8, 3:00 pm, Adventist University of Health Sciences (671 Winyah Drive, Orlando, FL), Room 16, Graduate Building. The presentations are free and open to all. (While the presentations will be very Adventist-specific, the challenges and opportunities that will be discussed are actually quite universal among Christian denominations and even among some non-Christian faith traditions.)
Islamic Center of Orlando to Host Community BBQ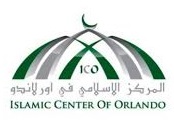 The Islamic Center of Orlando (11543 Ruby Lake Road, Orlando FL 32836) is hosting an interfaith barbecue on Saturday, April 8, at 5:30 pm. The entire community is invited to this family-oriented, let's-get-better-acquainted event. The Islamic Center of Orlando urges all to extend this invitation to neighbors, coworkers, congregations—everyone. The event's goal is to build good relationships, stronger friendships and a better community by inviting those of all faiths and no faith to come together to "break bread" and interact socially. Please RSVP no later than Friday, April 7, either by email or by phone (407-238-2700).
Christians Planning Major Palm Sunday Event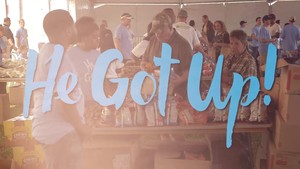 A consortium of Christian congregations and other local entities will hire the Camping World Arena on Palm Sunday (April 9) for a day of service to those in need. The event, titled "He Got Up," has been initiated by Christians but is not solely a Christian event. People of all faiths, creeds and affiliations are welcome. "He Got Up," operating under the leadership Tim Johnson, pastor of the Orlando World Outreach Center and a former professional football player, is all about "people lifting people." Event planners are seeking at least 5,000 volunteers, who will not only help prepare for and execute the Palm Sunday extravaganza, but will also involve themselves and the entities they represent in follow-up on an ongoing basis. It's not a one-time event but a springboard for long-term service, organizers say. Click here for information about volunteering.
Turn the 'Other' into a Brother–a TED Talk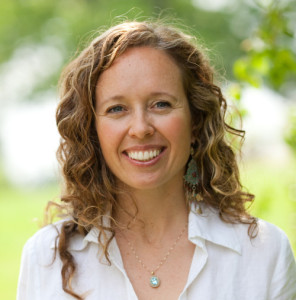 Listen to Janessa Gans Wilder, the founder and CEO of the Euphrates Institute, describe in a TED Talk the life-changing experience she had while in the military in Iraq that led not only to the establishment of the Euphrates Institute but provided a whole new paradigm from which to engage with the "other"—whoever the "other" might be. Click here to view her presentation.
Interfaith Series Continuing in Casselberry April 10


The public is invited to a free one-hour, once-a-month series of presentations on different faith traditions, which is being held at 3:00 pm on the second Monday of each month at the Lake of the Woods Clubhouse (300 Carolwood Point, Fern Park, Casselberry). Titled: "Parallel Beliefs—A Comparative Study," the series is sponsored by the Interfaith Council of Central of Central Florida and coordinated by several residents of the Lake of the Woods subdivision. At each session the speaker presents for half an hour, followed by half an hour of questions from the audience. The remaining dates for the "spring semester" will be April 10 and May 8. On April 10, Mr. Victor Brady, President of the Orlando Chapter of the International Society of Krishna Consciousness will be the featured speaker. For more information, phone 321-228-4599. Click here for directions.
PJI to Lead Out in Fifth 'Orlando Speaks' Workshop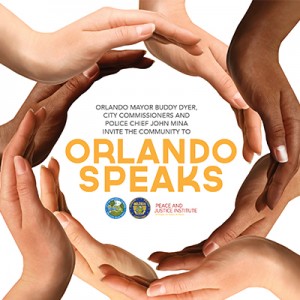 Orlando Mayor Buddy Dyer, District 6 City Commissioner Samuel B. Ings and Police Chief John Mina are inviting the community to an Orlando Speaks interactive workshop designed to strengthen relationships and trust between police officers and residents. The Valencia College Peace and Justice Institute, in partnership with the City of Orlando, will conduct the workshop as part of an ongoing dialogue to enhance the community's policing initiative. City officials are committed to remaining inclusive and accepting of all because one of the major strengths of the community is its diversity. The event will be Wednesday, April 12, at the Dr. James R. Smith Neighborhood Center (1723 Bruton Boulevard, Orlando, FL 32805). A light dinner will be served from 5:00 to 5:45 pm. Participants, who must be 15 years of age or older, must seated by 5:45 pm and must stay for the entire workshop. Register at Eventbrite or phone 407-246-2500 to reserve your space. Registration is open until the workshop is filled. Seating is limited, and participants must register in advance.
What Does Your Faith Tradition Say About Immigration?
One of the social-political hot buttons of the past couple of decades has been immigration. Many people hold their views on this topic intensely—and not just about illegal entry into the country. We see evidence of these intense feelings daily. But what does your faith tradition teach about immigration? What does it say about how we should treat the refugee? the asylum seeker? the person who's desperate for a better life? Those questions and more will be the focus of the Interfaith Discussion on Wednesday evening, April 12, sponsored by the Interfaith Council of Central Florida. The discussion is held from 7:00 to 8:30 pm on the second Wednesday of each month at Adventist University of Health Sciences (671 Winyah Drive, Orlando, FL 32803) on Florida Hospital's main campus. The exchanges are respectful, open and candid, and the participants represent a variety of faith traditions as well as those who question the validity of faith altogether. For directions to the meeting place, click here. Admission is free. Everyone is invited.
Shepherd's Hope to Hold Annual Fundraiser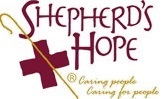 Shepherd's Hope, a faith-based nonprofit that provides access to free healthcare for the uninsured and underinsured, is hosting its annual fundraiser at a breakfast on Thursday, April 13, at Rosen Shingle Creek, Sebastian K Ballroom (9939 Universal Blvd, Orlando, FL 32819). Table-host registration begins at 7:15 am; guest registration begins at 7:45 am; and the complimentary continental breakfast and program run from 8:30 to 9:30 am. Since treating its first patient on February 14, 1997 (20 years ago), Shepherd's Hope has provided 237,000 patient visits, and additional services have been provided by partnerships with hospitals, faith groups, corporations, foundations and community partners. Last year alone, 17,128 patient visits and medical services were provided by 2,300 volunteers donating 42,000 hours. The April 13 Call to Hope Fundraising Breakfast will include inspirational stories about the individuals who visit the Shepherd's Hope centers in search of hope, and the volunteers whose commitment and faith in the mission of Shepherd's Hope make healing possible. RSVP at the website by April 7. Phone 407-876-6699 ext. 230 or send an email to have questions answered.
Christian Clergy Being Sought to Help Prison Ministry


Kairos Prison Ministry International, a non-denominational Christian nonprofit, is seeking Christian clergy of all denominations to assist in the organization's ministry in Central Florida. Although there's a particular need for clergy, anyone interested in prison ministry should feel free to volunteer. To get an idea of what Kairos volunteers do, watch this video from the Branchville Correctional Facility in Indiana. To learn more about how to become involved, peruse the Kairos website, then send an email indicating the nature of your interest.
Rollins to Feature Lecture by Dalai Lama's Physician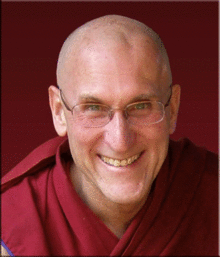 The Rollins Center for Health Innovation and the Altruism in Medicine Institute are partnering to sponsor a lecture by the Dalai Lama's personal physician, Dr. Barry Kerzin, on Thursday, April 13, from 7:00 to 8:30 pm at the Rollins College Bush Auditorium (see map). The lecture, titled "Compassion and Wellbeing: a Mindful Way of Living and Dying," will discuss the role of altruism in fostering a more peaceful and happy society. Dr. Kerzin is founder and president of the nonprofit Altruism in Medicine Institute and a visiting honorary professor at many universities around the world. Ordained by His Holiness the Dalai Lama as a full-fledged monk, Dr. Kerzin combines his work as a monk and doctor, harmonizing mind and body. In his lecture, Dr. Kerzin will teach how meditation—"resting in the present moment"—benefits health. The event is a free public forum, and no reservations or tickets are required. Parking is available at the SunTrust Parking Garage at 203 East Lyman Avenue. For more information, phone 407-646-2130 or check online.
Sikhs to Celebrate Major Festival on April 14, 15, 16

The public is invited to visit the Gurdwara (temple) of the Sikh Society of Central Florida (2527 West State Road 426, Oviedo, FL 32765) on April 14, 15 and 16 as the Sikh community celebrates Vaisakhi, the Sikh New Year. Vaisakhi is also "the festival that celebrates the founding of the Sikh group known as the Khalsa." Services are scheduled for Friday, April 14, from 7:15 to 9:00 pm (a service that will be performed by Dya Singh World Music Group from Australia); Saturday, April 15, 7:15 to 9 pm; Sunday, April 16, 11.30 am to 1.30 pm. Services feature the singing of passages from the Sikh scriptures (Guru Granth Sahib) in Punjabi, with English translations provided on the screen. All three services will be followed by a free vegetarian community meal called Langar.
Easter a High Holy Day in Christian Tradition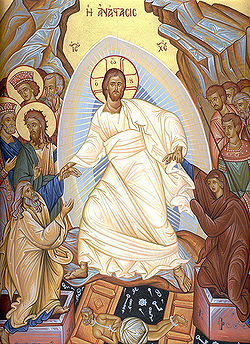 April 16 is Easter Sunday, a high day of spiritual celebration for Christians. Services in churches both large and small will feature special decoration, pageantry, high-quality music and a generally exuberant spirit. For those not of the Christian faith who'd like to visit a church, Easter can be an interesting time to do so. Many churches will have special services scheduled for Palm Sunday, Maundy Thursday and Good Friday as well. Just be sure to get there early–because you'll be competing for a seat not only with regular attendees but with a large crowd of "CEOs" (Christmas and Easter Only!).
New Nonprofit Established to Help Hearing-Impaired


"When you don't hear, there are so many things you miss: music, the sounds of nature, (birds chirping and the wind in the trees), people talking or whispering, the sounds of traffic (and even sirens), the sounds on TV or at the movies"—and it's to correct that problem that a new nonprofit has been set up called Joy of Hearing. Is there a child in your extended family with hearing deficit? Do you know of children in other families who have to deal with hearing impairment? Are their needs being properly addressed? Or is a shortage of money or the absence of health insurance forcing the child to "just live with" the problem? Go to the Joy of Hearing website where you can learn about the surprisingly high incidence of hearing loss in children. Plus, learn how your business, your house of worship or you as individual can become involved in improving the lives of hearing-impaired children. Direct your questions to 407-241-9144.
Sikh Civil-Rights Lawyer and Activist 'Hits It' in Speech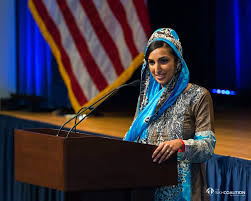 When was the last time you heard a truly stirring oration? Don't even remember what they're like? Then perhaps you should listen to a New Year's Eve speech delivered by Valarie Kaur to a historically black congregation. And who's Valarie Kaur? Wikipedia describes her this way: "Valarie Kaur is an American documentary filmmaker, civil rights activist, and Sikh interfaith leader. After the murder of Balbir Singh Sodhi, she began to document hate crimes against Sikh and Muslim Americans immediately following the attacks of September 11, 2001, which resulted in the 2006 documentary Divided We Fall." Much more could be said about Valarie Kaur. But why not just listen to her stirring speech to form your own opinion of who she is?
Six-Week Interfaith Series Scheduled for WPPL


The Interfaith Council of Central Florida is coordinating a series on "Faith Traditions Today: Who Is My Neighbor?" which will be held in the Community Room on the first floor of the Winter Park Public Library (460 East New England Avenue. Winter Park , FL 32789). The series will run for six weeks on Tuesday evenings, from 7:00 to 8:00 pm, on April 18 and 25; and May 2, 9, 16 and 23. The faith traditions to be highlighted, and the speaker for each faith, are: Buddhism, Dr. Claudia Schippert ; Christianity, Rev. Dr. Jason Micheli; Hinduism, Mr. Abhinav Dwivedi; Judaism, Rabbi David Kay; Islam, Imam Hatim Hamidullah; and Sikhism, Mr. Nav Khalsa. Please note the dates. The presentations are free and the public is invited.
Holocaust Center to Host Annual 'Dinner of Tribute'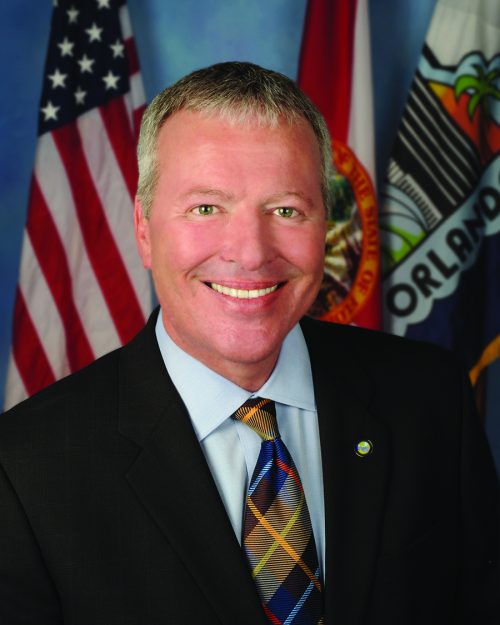 Each spring the "Dinner of Tribute" is the Holocaust Center's largest fundraiser. This year's event pays tribute to Orlando Mayor Buddy Dyer for the way he has "increased cooperation and collaborations between Central Florida's many governments, its businesses, nonprofit agencies, civic communities and residents." The Dinner of Tribute will be held Thursday, April 20, at Rosen Plaza, 9700 International Drive, Orlando, FL. Cocktails and auction at 5:30 pm. Dinner at 7:00 pm. You can get more information and make reservations online or by phone (407-628-0555).
Interfaith Lake County to Host Forum on Service
The public is invited to a free Educational Forum sponsored by Interfaith Lake County, which will be held at 6:30 pm on Thursday, April 20, at The Genesis Center (1414 West Main Street, Leesburg, FL). A panel made up of an Imam, a Rabbi and a Reverend will address the question "What Does My Faith Say About Service?"
Docudrama to Be Screened at Orlando Museum of Art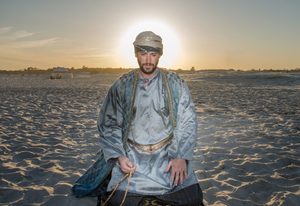 The Altantic Institute and the American Muslim Community Center in Longwood are partnering to bring to Orlando the docudrama The Sultan and the Saint: A Timeless Story for Today's Peacemakers. The film "tells one of the great, lost stories from history. Set in a past period of East-West conflict, it speaks with urgency to our present. Two men of faith, one a traveling Christian preacher, the other the ruler of a Muslim Empire, bucked a century of war, distrust and insidious propaganda in a search for mutual respect and common ground. It is the story of Francis of Assisi and the Sultan of Egypt, and their meeting on a bloody battlefield during the period of Christian-Muslim conflict known as the Crusades." A single free screening of the film will be held at the Orlando Museum of Art (2416 North Mills Avenue, Orlando, FL 32803) on Sunday, April 23, at 3:00 pm. For more information and to make your reservation, go to Eventbrite.
Holocaust Center to Host Annual Day of Remembrance

The Holocaust Center invites individuals and families from throughout the community to join in its annual Yom HaShoah commemorative program at 4:00 pm on Sunday, April 23, at Congregation Ohev Shalom (613 Concourse Parkway South Maitland, FL 32751) This annual event is to pay tribute to the six million Jews and many others who died during the Holocaust, and to honor the Survivors, Liberators and Rescuers who keep their stories alive.
Grace Medical Home to Host Worship Service
The staff of Grace Medical Home (51 Pennsylvania Street, Orlando, FL 32806) invites the public to join them on Thursday, April 27, from 5:30 to 6:30 pm for an evening of praise and worship. Sing along with the Grace Worship Band and witness inspiring patient testimonials. Thank you to Caro-Bama for providing dinner following the service. This celebration will be led by Pastor Ben Bailie of Grace Church Lake Nona in the parking lot adjacent to Grace Medical Home. For more information call Carrie Williamson at 407-936-2785 ext. 2050. Grace Medical Home is a Christian nonprofit that seeks "to be a medical home reflecting the heart of Christ by offering the highest level of health care to those in our community who need it most."
HUA to Host Conference About Sri Aurobindo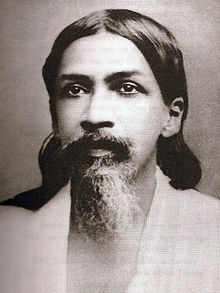 Hindu University of America (5200 Vineland Road, 120, Orlando, FL 32811) will host an international conference on May 4 and 5 about the Indian philosopher and yogi Sri Aurobindo. The presentations will focus on the grand visions of the ancient Indian wisdom he represented. This famous Indian argued that human society has evolved throughout history and is destined to continually move toward a better organization of life. He believed in a fundamental unity as the very basis of existence and at the foundation of all things. The conference will focus on the relevance of Sri Aurobindo's philosophy and its applicability to the problems confronting society today. Despite the profundity of his philosophy and its wider implications, his ideas are less well-known in the West than in the East, and there have been few conferences that make an in-depth study of his philosophy. This conference aims to fill that gap. The conference will be held at HUA's Mahatma Gandhi Center for Nonviolence, Human Rights and World Peace. For more information, click here.
Christians More Likely to Get Elected to Congress
From the Pew Research Center: "As has been the case in prior Congresses, the 115th Congress is more Christian than the U.S. population as a whole. The vast majority of the nation's federal lawmakers (91%) describe themselves as Christians, compared with 71% of U.S. adults who say the same, according to a recent Pew Research Center analysis of congressional data compiled by CQ Roll Call. Fact Tank [worth checking out] has some other facts about the religious makeup of the current Congress, focusing on state congressional delegations."
Buddha's Birthday, Asian Food Festival on May 7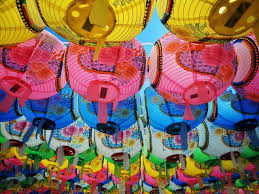 Guang Ming Temple (6555 Hoffner Avenue, Orlando, FL 32822) invites the public to its 2017 Buddha's BirthdayCelebration and Asian Vegetarian Food Festival from 10:00 am to 4:00 pm on Sunday, May 7. The event is free, though the food, which is very reasonably priced, must be purchased. The Buddha's Birthday Celebration Ceremony and Offering Procession in the temple will begin promptly at 10:00 am. The Asian Vegetarian Food Festival and general entertainment are expected to begin outside at about 11:30 am. Guests will also have the opportunity to tour the temple. This is one of the largest events Guang Ming Temple presents each year, attracting thousands from across the state. It is hosted by the Florida Chapter of Buddha's Light International Association. Guang Ming Temple is one of over 200 Fo Guang Shan temples spread throughout the world. For more information, contact Guang Ming Temple at 407‐281‐8482.
State Department Seeking Homes for Exchange Students
Each year American Councils for International Education sponsors some 2,000 scholarship students from the former Soviet Union, the Middle East, the Balkans, Africa or Southeast Asia, creating an opportunity for Americans to open their hearts and homes, sharing U.S. culture, gaining a new family member and promoting mutual understanding. The students come for one academic year on fully funded U.S. State Department merit scholarships. They attend the local high school of the host family and receive a monthly stipend and medical coverage. Host families provide meals, accommodation and a nurturing, English-speaking home environment. The students are encouraged to be active in volunteering and learning about American society. Sometimes students seek a host family of a specific faith tradition. You can be part of changing the world one family and one student at a time. View a brief video explaining the program. For further information, send an email to Susan Peterson, local coordinator of American Councils. Or phone her at 407-678-4693 (home) 321-439-1105 (cell).
Your Tax-Deductible Contributions Always Appreciated
If you appreciate what's being achieved by the Interfaith Council of Central Florida and Friends Talking Faith With the Three Wise Guys radio program, we invite you to contribute on a regular basis to these community-based, community-benefitting activities. It may be every month, once a quarter or annually. And it may be a large contribution or small. But whatever it is, you'll have the satisfaction of knowing that you played a part in helping to make our community more harmonious and peaceful. All contributions are tax-deductible and may be sent to: PO Box 3310, Winter Park, FL 32790-3310. Or you can click here to contribute online. Thank you for your help.
Reflection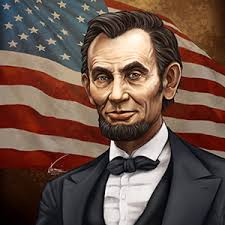 "When I do good, I feel good. When I do bad, I feel bad. That's my religion."—Abraham Lincoln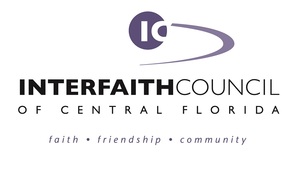 James Coffin, Executive Director
PO Box 3310, Winter Park, FL 32790-3310
|
T
  321-228-4599   |
 E
jim@interfaithfl.org
|
 W
https://interfaithfl.org/
Betty Alter, Newsletter Production and Administration
Please forward this email to any you feel would be interested. To be placed on the Interfaith Council's email newsletter list, send your request to betty@buildingus.org.