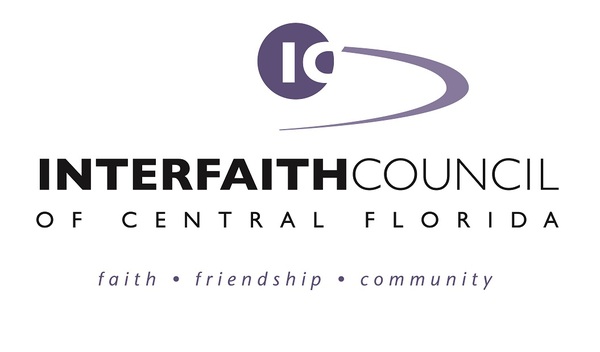 NEWSLETTER  –  DECEMBER 2017
---
Baha'is Mark 200th Anniversary of Baha'u'llah's Birth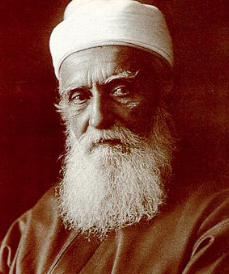 The year 2017 has been a special year for the members of the Baha'i faith, whether they live in the United States or in the amazing array of countries around the globe where Bahá'u'lláh's message has spread and Baha'i communities have sprung up. Central Florida Baha'is have also joined their spiritual brothers and sisters around the world in this year of reflection, thanksgiving and celebration. To get an overview of the teachings and life of Bahá'u'lláh, check out a special commemorative video that was prepared to highlight this 200th anniversary year. You may want to browse more of the impressive Baha'i website while you're there.

Interfaith Youth Group Sends Generators to Puerto Rico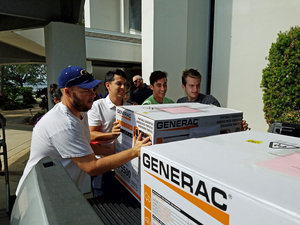 A group of 15- to 20-year-olds from the InterFaith Alliance of Brevard Youth Group recently caught a vision of the need to help others. The youth—from Eastminster Presbyterian Church, Open Mind Zen Center, Unity of Melbourne, the Islamic Society of Brevard County and the Baha'i Community—turned to their respective faith communities, all of which are members of the InterFaith Alliance of Brevard, for assistance with a project the youth themselves had formulated. With the additional help of Ace Hardware of Indialantic, the group sent five generators and 12 water-purification systems to storm-ravaged Puerto Rico. The Presbyterian Disaster Assistance team in Puerto Rico will distribute the much needed supplies in the Mayaguez area, where relief has been slow to arrive. The InterFaith Alliance of Brevard is a five-month-old endeavor that continues to grow. And with recent engagement from Jewish and Catholic congregations, most of the world's major religions are represented. On the second Tuesday of every month people from various faith traditions meet together at Eastminster Presbyterian Church in Indialantic for prayer, listening and community service. The IFAB youth, ages 15-20, meet monthly to work on projects to benefit the community.
Sikh Becomes First Sikh Mayor in State of New Jersey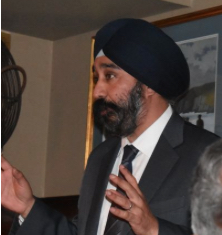 In the November election, Ravi Bhalla became the first Sikh mayor in New Jersey history when he won the election in Hoboken. "I was born and raised in New Jersey. I grew up playing little league baseball and watching the Yankees," Bhalla said. "I think this victory represents the American dream. . . . My father came here as an immigrant from India with no money in his pocket. He lived in a trailer park, but he had faith in this country and faith in that there is no conflict between religion and succeeding in this country. So I think this election in that way represents that, in America, if you work hard and you're qualified—the sky is the limit, and you can do anything." Days before the election, a leaflet was distributed that had a picture of Bhalla with a warning that read "Don't let TERRORISM take over our town!" "I don't know who put it out, but it's very hurtful," Bhalla, 44, told ABC News before the election. "My skin is thick at this point . . .  however, this has really impacted my family, especially my daughter."
Inquiring Minds Class Is a Great Way to Start a Sunday
If you like getting your Sunday morning off to a good start by doing some mind stretching, there may be no better place to do it than in the Inquiring Minds class at the University Unitarian Universalist Society (11648 McCulloch Road, Orlando, FL 32817), where there's always a great discussion about things that are important but too often ignored, lost sight of or deliberately avoided. On Sunday, December 3, at 9:00 am, the Inquiring Minds class will review the 26th lecture from the series "Modern Intellectual Tradition: From Descartes to Derrida," titled "Culture, Hermeneutics, and Structuralism." The lectures run for about 30 minutes, followed by adequate time for the class to thoroughly discuss the main points made. Recommended reading/viewing in advance of  discussion: Hermeneutics and Structuralism (31 minutes) and Saussure, Structuralism, and Semiotics (6 min). At the 10:30 service to follow, in a presentation titled "Religion Redefined: The Intersection of Religion and Art," Elizabeth Coulter of the Cornell Fine Arts Museum at Rollins College will share information and insights about works in the permanent collection and in the special Fall Exhibition and how they connect across time, cultures and religions. Ms. Coulter received her Master's degree from the Smithsonian/George Mason University "History of the Decorative Arts" program. She is the Dale Montgomery Fellow at the Cornell, where she oversees the docent program, touring schedule, and several research projects. The public is invited to both events.
Carter Tabernacle to Host 'When Christmas Hurts' Service
Carter Tabernacle Christian Methodist Episcopal Church (1 South Cottage Hill Road, Orlando, FL 32805) invites those of any faith or no faith to join them on Sunday, December 3, at 4:00 pm for a Christmas service designed to bring comfort and solace to those from whom the holiday season doesn't promise to bring peace and joy because they're dealing with the anguish of broken relationships, the insecurity of unemployment, the weariness of ill-health, the pain of feeling isolated, the gut-wrenching loss of a loved one to death from illness, old age, violence or suicide. Even the loss of a dear pet can contribute to a feeling of being alone and 'blue'—while those all around seem happy and are celebrating. It's at such times as this that we need to make space to acknowledge our sadness and feelings of aloneness. And Carter Tabernacle Church wants you to know that you're not truly alone. That's why they're inviting you to this service of prayers, scriptures and music that acknowledge that God's presence and the Christmas season is also for those who mourn, for those who struggle. Following the service there will be a holiday reception for all to enjoy. There's no need to RSVP. "Carter Tabernacle Church's doors are open to all who come, regardless of race, gender, sexual orientation or religious affiliation—and we don't even care how you're dressed," says Senior Pastor Dr. James T. Morris. "So please feel free to come and invite others to come with you." The church campus is ADA-compliant and secure off-street parking is available.
JCC in Maitland to Host 'I Wanna Be Annie the Musical'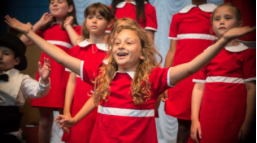 On Monday, December 4, and Tuesday, December 5, from 7:00 to 8:30 pm, the children and teens of the Roth Family Jewish Community Center of Greater Orlando (851 North Maitland Avenue., Maitland, FL 32751) will star in an original musical produced by Theatre South Playhouse, called"I Wanna Be Annie the Musical." The event will be at the JCC. Get your ticket now for a journey into the world of all things "Annie," brought together in this hilarious spin-off of America's favorite youth musical. Seating is limited, so don't delay.
Health Department Seeking Faith Community's Help
The mission of the Florida Department of Health is "to protect, promote and improve the health of all people in Florida through integrated state, county and community efforts." And the Florida Department of Health in Orange County has as its slogan: "Building a culture of health in Orange County—leaving no zip codes behind." One area of department responsibility is protecting the health of babies and their mothers. And one way to do that is to encourage breastfeeding—because breastfeeding not only helps mothers and babies bond but helps both mothers and babies stay much healthier. That's where the faith community comes in. Houses of worship and other faith entities have direct contact with members of the community and can play a major role in ensuring that those with whom they have contact are made aware of government-provided support services. So, Orange County faith groups, do a favor for the pregnant women and new mothers in your faith community: Direct them to the Healthy Start Programs and Services of the Florida Department of Health in Orange County. Also make a phone call (407-858-1472) to see how your faith community might become involved in the new Orange County Breastfeeding Coalition, which is currently being created.
Collaborative Event to Address the Language of Violence
A training event and dinner titled "Building Interfaith Bridges to Protect Religious Minorities" will be held on Tuesday, December 5. The theme of the presentations is to compare the language of violence and the language of peace. Faith leaders—pastors, rabbis, imams, priests and laypeople holding positions of authority in faith groups—can help prevent dangerous speech from erupting into full-blown violence. But it takes training, skill and, most of all, a broad base of human relationships. That's why Faith in Public Life and the Interfaith Council of Central Florida are partnering to hold a unique training session for faith leaders, featuring experts Rachel Brown, Executive Director of Over Zero, and Dan Nejfelt, Training Director for Faith in Public Life, on how to counter the language that easily leads to violence towards religious and ethnic minorities. The training session will be followed by the dinner. Both the training and the meal are free of charge. But space is limited. So it's important to RSVP quickly. Registration will close on Sunday evening, December 3. The event will be held in Gore Hall, First Unitarian Church of Orlando (1901 East Robinson Street, Orlando, FL 32803), Registration, tea and networking will begin at 5:00 pm, with the presentations starting at 5:30 pm, followed by the meal. Final wrap-up will be about 8:00 pm.
Friends Talking Faith with The Three Wise Guys


Hear the varied perspectives of the Rev. Bryan Fulwider, Rabbi Steve Engel and Imam Muhammad Musri as each week they discuss how faith impacts both the simple and the complex aspects of life. These three clergy come together as friends to discuss topics from the perspective of the different religions they represent. They contend that "good religion works for peace, respects and values others regardless of their religious perspective, and works through acts of compassion to make the world a better place for everyone." Friends Talking Faith with The Three Wise Guys airs on Tuesdays at 6:30 pm on 90.7 WMFE FM in Orlando. Tune in on your radio or listen online. You can also listen to any show already aired. December programs are:
December 5: Faith and Society: Sexual Abuse and Religion—The Rev. Kathy Schmitz, guest
December 12: Faith and Religion: Relevance of Religious Institutions—Dr. Paul McCuistion, guest
December 19: Faith and Religion: Clergy, for Better or Worse—The Rev. Dr. Robert Redman, guest
December 26: Faith and Religion: Standing Against Conservative Heresy—The Rev. Dr. Susan Thistlethwaite, guest
Habitat Providing Fulfillment Through Volunteerism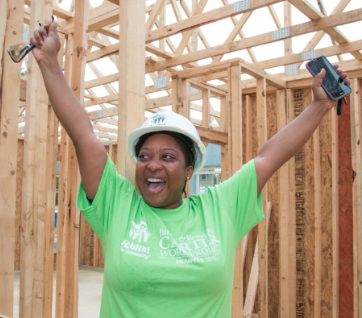 Looking for a way to make a positive impact on your community? Like to work with a team to achieve a worthwhile goal? Like to roll up your sleeves and get stuck into physical labor? Then getting involved in a Habitat for Humanity project might be just the thing for you. In fact, here's what you might do: At 5:30 pm on Wednesday, December 6, go to 302 and 306 East 13th Street, Apopka, FL 32703, where you'll see two families thrilled by the grand opening of their new homes. Click here to RSVP. Having celebrated the hard work of the new homeowners and the volunteers, sponsors, donors, Habitat staff members and the Greater Apopka community, you can check out the the Habitat website for a volunteer opportunity that accommodates your schedule and meshes with your interests and abilities. The two Habitat homes to be to be officially opened on December 6 are the cooperative effort of Annunciation Catholic Church, Coca-Cola, Mullinax Ford and Americorps.
Oviedo Church to Provide 'Night in Bethlehem'
St. Luke's Lutheran Church and School (2021 West State Road 426 Oviedo, FL 32765 ) is inviting the public to enjoy a "Night in Bethlehem" on December 8, 9 and 10, from 6:00 to 9:00 pm. Visitors will journey through a living story of the birth of Jesus. Travel with Mary and Joseph to the inn. Join the shepherds and angels in the field.  Arrive at the manger and see the Christ child. Explore the Bethlehem marketplace, where you'll find activities for children, live animals, and gifts, crafts and refreshments for sale. You can also help support the effort to prevent homelessness in Seminole County. St. Luke's has a goal to raise $50,000 for HOPE Helps, with St. Luke's matching every dollar up to $25,000. If you can't be present for a Night in Bethlehem, you can still make a donation to prevent homelessness in the Oviedo community. Click here to donate. (St. Luke's members can use their Securegive account.)
Lecture at HUA: Meditation in the Secular World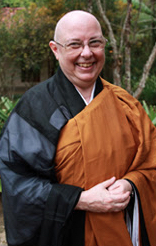 Have questions about meditation? Have them answered during a presentation in the Oxford Room at Hindu University of America(5200 Vineland Road, Orlando, FL 32811), from 4:00 to 6:00 pm on Saturday, December 9. In recent years, a type of mediation based on Buddhist mindfulness has become extremely popular. Almost daily we find a new magazine or newspaper article extolling the benefits of mindfulness and mediation for health and psychological wellbeing. But are meditation practices indicated for everyone, with no contraindications ever? And is meditation the cure-all for everything, as is so often advertised? And what are the similarities and differences between popularized versions of meditation and the practices developed in serious, well-oriented spiritual communities? Those questions and more will be addressed in a presentation by the Venerable Isshin Havens Facemire, Sensei, who's a dual-nationality Buddhist nun and Dharma teacher, working as an official International Missionary for the Japanese Soto Zen school of Buddhism and leading a practice center (Jisui Zendo—Sanga Aguas da Compaixao) in Southern Brazil. RSVP by December 2. Tea and light refreshments will be served at the event.
Social Justice Group to Host Human Rights Day Event
Sunday, December 10, is Human Rights Day. It's a time to learn about and share the United Nations' Universal Declaration of Human Rights. To highlight the importance of the declaration and the rights it promotes, the Meetup Social Justice Group is inviting the public to join them at a meeting that day at the Alafayah Branch of Orange County Library (12000 East Colonial Drive, Orlando, FL) to read the document, evaluate where we stand in terms of compliance and share our thoughts and personal stories. Attendees are encouraged to bring their lunch to eat during the event. (Please note that alcoholic beverages are not allowed in the Library.) The event's schedule is: 11:00 to 11:15 am, welcome; 11:15 to 11:45 am, presentation on the Universal Declaration of Human Rights; 11:45 am to 12:15 pm, open discussion. To learn more, to join the Meetup group and/or to attend the gathering, click here. Organizer and host for the event is Ishaq Zahid.
Arab American Community Center to Host Christmas Dinner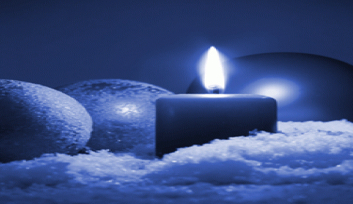 The Arab American Community Center's annual Christmas Dinner will be held on Wednesday, December 13, at 5:30 pm at the Double Tree by Hilton Hotel (at the Entrance to Universal Orlando; 5780 Major Blvd. Orlando, FL 32819). Speakers for the event will be Father Bassam Saade of St. Jude Maronite Catholic Church, and Imam Muhammad Musri of the Islamic Society of Central Florida. The public is invited to this opportunity to welcome our region's new Christian and Muslim refugees and to continue our efforts to build bridges within our diverse community. If you are able, please bring a new unwrapped gift for a refugee child. Charge for the meal is $25 per person, with sponsor packages also available for those wishing to make a greater contribution. Questions and RSVP can be sent by email or phone (407-985-4550). The RSVP deadline is December 5.
Interfaith Discussion: Come Along for an Open-Topic Night
So much has been happening in the news of late, and so much of what's been happening has significant social-moral-spiritual implications, that we're going to have an open-topic, (so possibly multiple-topic) night on Wednesday evening, December 13, at the Interfaith Discussion sponsored by the Interfaith Council of Central Florida. The discussion is held from 7:00 to 8:30 pm on the second Wednesday of each month at Adventist University of Health Sciences (671 Winyah Drive, Orlando, FL 32803) on Florida Hospital's main campus. The exchanges are respectful, open and candid, and the participants represent a variety of faith traditions as well as those who question the validity of faith altogether. For directions to the meeting place, click here. Admission is free. Everyone is invited.
December Is the Big Month for Christians and Churches
Easter is huge in Christian theology, but Christmas evokes the more festive mood and creates more opportunity for celebration–which tends to span much of the month of December. For non-Christians who would like to visit a Christian church to see what it's like, Christmas is a time of great pageantry, drama, music and grandeur in general. It's also a time when it's easy to participate anonymously, because attendance at events is far higher than usual. One great attraction for children is the living nativity scenes that portray the story of Jesus' birth in Bethlehem. One such living nativity–which features the telling of the Christmas story, carols and live animals–will be at Winter Park Presbyterian Church (400 South Lakemont Avenue, Winter Park, FL 32792) at 7:00, 7:30, 8:00 and 8:30 pm on both Friday and Saturday evenings, December 15 and 16. Also featured at Winter Park Presbyterian as part of its Christmas repertoire is its annual "The Longest Night" service, scheduled for Thursday, December 21, at 7:00 pm. The service provides a time of quiet reflection, special music, healing prayer and candlelight for those experiencing loneliness, loss because of the death of a loved one, relationship problems, job insecurities, health concerns or even general weariness (perhaps from all the holiday preparations!). All are welcome. For more detail phone 407-647-1467.
Interfaith Yoga Set to Offer 'Chanukah Yoga'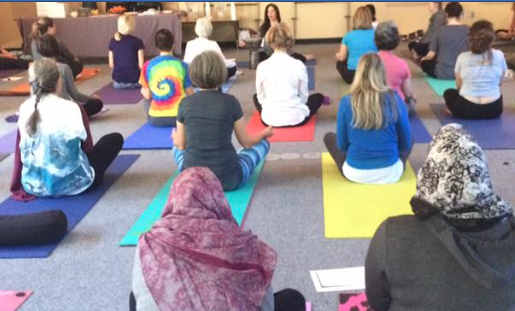 For the past year, a loosely knit group calling itself the Interfaith Yoga Project has been making the rounds of various houses of worship helping women and girls of all backgrounds enjoy the positive experience of yoga. And there's nothing to suggest that interest is abating. In fact, from 10:00 to 11:15 am on Saturday, December 16, at the Congregation of Reform Judaism (928 Malone Drive, Orlando, FL 32810), there will be a session of (appropriately named for the season) Chanukah Yoga. Upcoming sessions will rotate through various venues in Central Florida's faith community. For more information, go to Interfaith Yoga's website, Facebook, Instagram, the Huffington Post, the Orlando Sentinel, and the Three Wise Guys website. Click here to register for Chanukah Yoga on December 16.
PBS to Broadcast The Sultan and the Saint Nationwide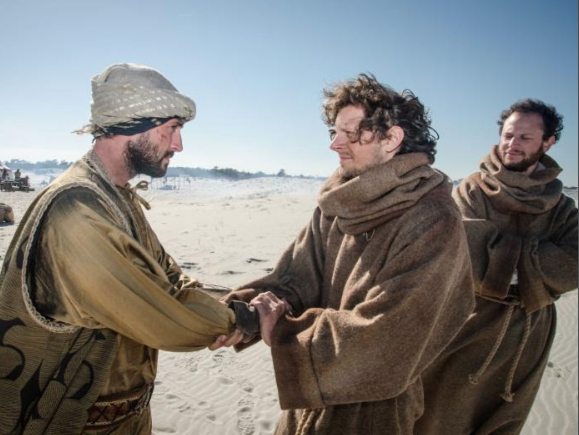 On December 26, PBS will broadcast nationwide the thought-provoking, soul-stirring film The Sultan and the Saint. (Check local broadcast times.) The film "tells one of the great, lost stories from history. Set in a past period of East-West conflict, it speaks with urgency to our present. Two men of faith, one a traveling Christian preacher, the other the ruler of a Muslim Empire, bucked a century of war, distrust and insidious propaganda in a search for mutual respect and common ground. It is the story of Francis of Assisi and the Sultan of Egypt, and their meeting on a bloody battlefield during the period of Christian-Muslim conflict known as the Crusades." But not only is PBS broadcasting the movie, the Franciscan Action Network, a national Catholic group that has been impressed by the movie, aims to organize 500 viewing parties on the night of December 26 along with the broadcast. To host a viewing party at your home, church, mosque or temple, click here for details. You can even apply to receive a $250 mini-grant to support your viewing party. You'll receive a discussion guide and organizer packet upon registering your party.
MLK Candlelight Vigil and Interfaith Service January 7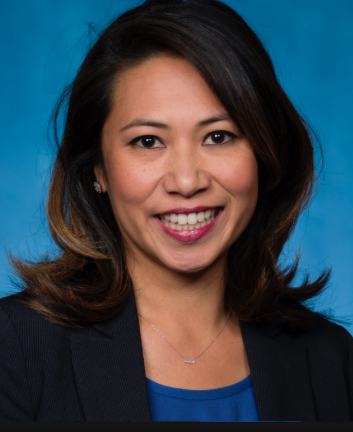 On Sunday evening, January 7, the public is invited to join an array of religious and civic leaders at the Orlando City Hall, where you'll receive a commemorative T-shirt and glow stick. The "candlelight" vigil and march will leave City Hall at 6:00 pm (so arrive earlier), proceeding to Shiloh Baptist Church (604 West Jackson Street) for the city's annual MLK Interfaith and Multicultural Service, featuring as speaker Congresswoman Stephanie Murphy. Sponsored by the Interfaith Council of Central Florida and the City of Orlando Mayor's Martin Luther King, Jr. Commission, the event provides a natural catalyst for dialogue with children and youth about the history of the Civil Rights Movement, the contributions of Dr. Martin Luther King, Jr., the advances made and the challenges that still remain. Spread the word concerning this truly special celebration and learning opportunity.
Class at St. Luke's UMC:'Recording Your Life Story'
Have you ever considered leaving a story about yourself for your children and grandchildren? It can be a written journal, a book of annotated photographs, a collection of poetry or a collection of letters. It can be a short story about one event or a long story covering several years or several experiences. It can be . . . well . . . almost anything. But it will be a lot easier if someone gives you insights into how to do it. And that's where Dr. Ruth McKeefery comes into the picture. Dr. McKeefery is a retired academic who spent the last 18 years of her career as the Dean of the College at Thomas Edison State University, New Jersey. Then she retired and moved to Orlando, where she's been a volunteer par excellence. Recently she was inspired to consider teaching a new course at St. Luke's United Methodist Church (4851 South Apopka-Vineland Road, Orlando, FL 32819), where she's a highly active member.  The course, titled "Recording Your Life Story," will run every Thursday evening from 6:30 to 8:30 pm (in Building C, Second Floor), from January 11 to March 15. For more information, send an email to Dr. McKeefery.
'NS'SF to Present 'City of Hope' Program January 12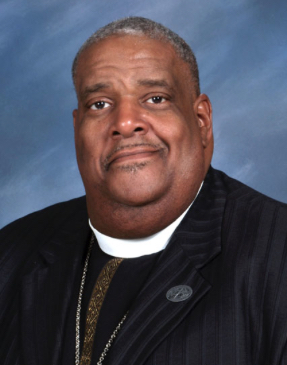 The "Negro Spiritual" Scholarship Foundation's Project Grady-Rayam will present its annual City of Hope program at 7:00 pm on Friday, January 12, at Mount Zion Missionary Baptist Institutional Church(535 West Washington Street, Orlando FL 32801). Theme for this year's event is: Transcendent Faith — Civic Spirituality. Featured speaker will be the Rev. Dr. James Morris, senior pastor of Carter Tabernacle Christian Methodist Episcopal Church. Other featured participants will be "NS"SF and L.A.M.P. Prize-Winning Artists, the University Unitarian Universalist Society's Youth Speech Chorus and the Bethune-Cookman University Concert Chorale. The program is free and the public is invited. More information may be obtained by phone (407-841-6773) or by email. The event is sponsored by the City of Orlando Mayor's Martin Luther King, Jr. Commission.
Summit on Religious Freedom Slated for January 30
The Third Annual Summit on Religious Freedom is scheduled for Tuesday, January 30, from 7:00 to 9:00 pm, at Faith Hall, First Baptist Orlando (3000 South John Young Parkway, Orlando, FL 32805). Featured speakers for the event are Brett Scharffs of Brigham Young University, who will explain why religious freedom is important to everyone, whether they're religious or not; Jennifer Hawks of the Baptist Joint Committee for Religious Liberty, will share details of current and upcoming legislative and judicial issues that impact religious freedom; and the Rev. Katrina Jenkins, Dean of Religious Life at Rollins College, who will describe the efforts of Rollins College to be respectful toward and inclusive of the wide range of faith and non-faith on the college's campus.
Mark Your Calendar: Interfaith Council of Osceola Jan 31
Baha'is, Buddhists, Christians, Hindus, Jews, Muslims, Sikhs, Unitarian Universalists—in other words, leaders in all faith traditions—are invited to a meeting on Wednesday, January 31 (venue still to be determined), to organize an Interfaith Council of Osceola County. The goal is to create loose-knit organization in which faith leaders from diverse backgrounds can become acquainted, learn more about each other's faith tradition and work together for community betterment in areas where there's consensus. It makes a powerful statement to onlookers when faith leaders of diverse background can work together in practical ways for the good of the larger community. If you're a faith leader in Osceola County, please mark your calendars and spread the word to others who you think might be interested in being part of such an organization. More specific details will be provided in the January issue of this newsletter.
Your Tax-Deductible Contributions Greatly Appreciated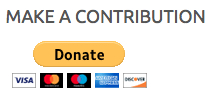 If you appreciate what's being achieved by the Interfaith Council of Central Florida and Friends Talking Faith With the Three Wise Guys radio program, we invite you to contribute on a regular basis to these community-based, community-benefitting activities. It may be every month, once a quarter or annually. And it may be a large contribution or small. But whatever it is, you'll have the satisfaction of knowing that you played a part in helping to make our community more harmonious and peaceful. All contributions are tax-deductible and may be sent to: PO Box 3310, Winter Park, FL 32790-3310. Or you can click here to contribute online. Thank you for your help.
Reflection: Grocery Store Prayer
Sustainer of the Universe,
As I enter this supermarket to buy my weekly groceries, may I be constantly mindful of the multitude of blessings contained in this routine errand, and eternally grateful for all of them.
May I never lose the awe as I look with wonder at the aisles of overwhelming abundance and the variety of fresh produce and delicious foods from which to choose.
May I acknowledge the brilliance and perseverance of the agronomists and food scientists who dedicate themselves to finding increasingly higher-quality, healthier, and higher-yield foods, often with little recognition.
May I never forget the people who have brought this food to the shelves, their back-breaking labor in the fields to harvest this produce, their distasteful toil in the abattoirs and poultry factories and the low wages associated with doing these essential jobs. At the same time, may I be aware and saddened to remember that those workers often do not have the same opportunities, nor the funds, to buy the high-quality foods that I can afford in this market so convenient to my home.
May I always be overwhelmingly grateful, that through no special personal merit, I am privileged to fill my shopping basket without the constant worry of checking the cost of each item that I reflexively select.
May I remember to contribute to the organizations that provide food to those who cannot afford the luxury of food shopping in the manner that I do so routinely today and every week.
And may I never take these blessings for granted.— Sharon Davidson, a community advocate in San Diego, California