NEWSLETTER  –  July 2017
---
Interfaith Epitomized: UAE Sikhs Host Vegetarian Iftar
Guru Nanak Darbar Sikh Gurdwara (temple) in Dubai, United Arab Emirates, has for the fifth year running graphically demonstrated what true interfaith friendship looks like. Some 120 Muslims, Sikhs, Hindus and Christians, representing an array of nationalities, participated in a breaking-of-the-fast Iftar, which is celebrated each evening after sunset as part of the Muslim observance of Ramadan. Since Sikhs don't serve meat in their gurdwaras, the meal was vegetarian. The event was replete with dignitaries, including representatives from seven diplomatic missions. The Sikhs are renowned for the meals they serve following every spiritual event held in their gurdwara. Read more and watch a brief video at Gulf News.

'Embracing the Dream' Exhibit at Holocaust Center

Through September 8, the Holocaust Center (851 North Maitland Avenue., Maitland, FL 32751) will feature the exhibit "Embracing the Dream." Admission free. What does it mean to embrace the dream? And how do we pass on those dreams to future generations? Originally created in 2006 in collaboration with the Wells'Built Museum, this exhibit seeks to answer those questions. It tells the story of community activists—such as Dr. Martin Luther King, Jr.—who embraced their dream of an equitable and just society. Direct any questions about the Holocaust's Center's programs or exhibits to Terrance Hunter by email or by phone (407-628-0555).
Local Pastor Writes Article Re Lessons from Pulse

In an article written for Religion News Service (June 9, 2017), Dr. Joel Hunter, senior pastor at Northland Church (530 Dog Track Road Longwood, FL 32750), says concerning when he first heard about the Pulse massacre on June 12, 2016: "I wanted to blame terrorists, or at least bigots, and assign the act to a crazy person. But Jesus had taught me, 'Before you point out the speck in someone else's eye, note the log in your own.'" Dr. Hunter continues, "This was more than a speck. And it has proved to be more than a log." He further notes: "I didn't know the victims. I didn't know anything about their community. I was brokenhearted not because I had so many relationships in the LGBTQ community, but because I had so few. Was I complicit in the divisions that led to this destruction? Could anything I said, or preached, have led to this kind disrespect or prejudice or ostracism for that community?" Read the full article by clicking here. Watch a video of Dr. Hunter elaborating even further on the lessons he's learned from Pulse.
Indian Scholar to Speak in Orlando July 3

Sraddhalu Ranade—a scientist, educationist and scholar from India—will speak at the Renaissance Hotel Orlando Airport (5445 Forbes Place, Orlando, FL 32812) on Monday, July 3. Dinner will be served from 5:00 to 6:00 pm, followed by the presentation from 6:00 to 9:00 pm. Mr. Ranade has been involved in a variety of research projects including artificial intelligence based on neural pathways. He spoke at the Global Peace Initiative of Women (GPIW) in Geneva as well as at the United Nations Conference on Sustainable Development. He conducts workshops on a variety of themes including Vedic Philosophy, Ecology, Self Development, Indian Culture, Science and Spirituality, Spiritual Evolution and Yoga. For more information, phone 864-201-4894 or 407-312-9006. Click here to learn more about the speaker.
Friends Talking Faith with The Three Wise Guys


Hear the varied perspectives of the Rev. Bryan Fulwider, Rabbi Steve Engel and Imam Muhammad Musri as each week they discuss how faith impacts both the simple and the complex aspects of life. These three clergy come together as friends to discuss topics from the perspective of the different religions they represent. They contend that "good religion works for peace, respects and values others regardless of their religious perspective, and works through acts of compassion to make the world a better place for everyone." Friends Talking Faith with The Three Wise Guys airs on Tuesdays at 6:30 pm on 90.7 WMFE FM in Orlando. Tune in on your radio or listen online. You can also listen to any show already aired. For each program during July the topic is: "Religion and America's Understanding (and Misunderstanding) of Religious Freedom." What constitutes a religion? How has religious freedom historically functioned? How should it function in government, politics and religious institutions? What is the difference between freedom of religion and freedom from religion? What is separation of church and state, and what are the boundaries of each? How do government and religion appropriately interact with each other? Does government ever have a right to restrict or interfere with a particular religion's activities? What if those activities are criminal? What is the Johnson Amendment? How is it supposed to protect government and religion? And why is it now so controversial? Tune in each Tuesday during July at 6:30 pm.
UCF Seeks to Provide for Faith and Non-Faith
If you're a student at the University of Central Florida and want to connect with others of your religion, Campus Faiths and Ministries (CFM) is there to provide a "network of faith-based organizations dedicated to meeting the personal, religious and social needs of university students, faculty and staff. Each organization seeks to enrich lives by providing opportunities for growth through fellowship, educational programs, worship services, recreation, entertainment and the development of one's faith. Each adheres to the principles of its own tradition, but all accept and support the work of other members of the campus network." On the other hand, the university has also begun providing for those of no faith through Humanist and Secular Services, which "provides resources, advocacy, and pastoral care from a Humanist perspective. Organizations serve students, faculty, and staff seeking community; meaning and purpose; assistance with life challenges; and other inner-life development, enrichment, and support. Resources include a secular student community, a Secular Safe Zone allies network, workshops and other advocacy promoting inclusion for people of all perspectives and worldviews, and connections to local, state and national Humanist communities and services." The foregoing provisions are part of a Secular and Religious Minority Initiative that seeks "to foster academic, professional, and social environments that include and respect individuals of all faith and non-faith perspectives." The approach seems to be greatly appreciated, judging by these commentsfrom students and staff.
Docudrama to Be Screened at Doctors Conference

The Association of Physicians of Pakistani Descent of North America (APPNA) will feature a screening of the docudrama The Sultan and the Saint: A Timeless Story for Today's Peacemakers, at its annual conference on July 8. The film "tells one of the great, lost stories from history. Set in a past period of East-West conflict, it speaks with urgency to our present. Two men of faith, one a traveling Christian preacher, the other the ruler of a Muslim Empire, bucked a century of war, distrust and insidious propaganda in a search for mutual respect and common ground. It is the story of Francis of Assisi and the Sultan of Egypt, and their meeting on a bloody battlefield during the period of Christian-Muslim conflict known as the Crusades." The screening— which is free, and the public is invited—will be on Saturday, July 8, at 10 am, at Rosen Shingle Creek Hotel, Panzacola Ballrooms F1 and F2, 9939 Universal Blvd., Orlando, FL. Register for the movie here. Prior registration is required.
What Does Your Faith Teach About Free Speech?
During the public one-year anniversary service to commemorate the 49 patrons of Pulse nightclub who were murdered there on June 12, 2016, a protester carried a sign describing in strong language his beliefs concerning the eternal destiny awaiting gays and lesbians. He ended up being arrested. Clearly, his protest was disruptive and, understandably, incendiary to those assembled. Probably most of the people present wished he hadn't shown up. But our U.S. Constitution enshrines the right of free speech. So how much restriction can justifiably be placed on that freedom—even when the speech is offensive? Does your faith tradition teach that some things that are legal aren't necessarily appropriate? From a religious perspective, when should we urge people to tone down their oral and written rhetoric? And should we call on the strong arm of the state to enforce what our religion teaches about such matters? These questions and more will be the focus of the Interfaith Discussion on Wednesday evening, July 12, sponsored by the Interfaith Council of Central Florida. The discussion is held from 7:00 to 8:30 pm on the second Wednesday of each month at Adventist University of Health Sciences (671 Winyah Drive, Orlando, FL 32803) on Florida Hospital's main campus. The exchanges are respectful, open and candid, and the participants represent a variety of faith traditions as well as those who question the validity of faith altogether. For directions to the meeting place, click here. Admission is free. Everyone is invited.
OPD Offering Self-Defense Class for Women
The City of Orlando Police Department is offering a two-hour self-defense class for women in three Orlando neighborhood centers during July and August. Location, dates and times are as follows:  (1) Rosemont Neighborhood Center (4872 Rose Bay Drive, Orlando, FL, 32808), on Tuesday, July 18, from 6:00 to 8:00 pm; (2) Callahan Neighborhood Center (101 North Paramore Avenue, Orlando, FL 32801), on Tuesday, July 25, from 6:00 to 8:00 pm; and (3) Dr. J.R. Smith Neighborhood Center (1723 Bruton, Blvd, Orlando, FL 32805), on Tuesday, August 8, from 6:00 to 8:00 pm. Register online, by phone 407-246-2369 or send an email.
Hindu University Offering Chaplaincy Program
Are you Hindu? Want to become a certified Hindu chaplain? Now you can, thanks to a new program being offered by Hindu University of America (5200 Vineland Road, Suite 120, Orlando, FL 32811). Learn how to serve in temples, hospitals, universities and other chaplaincy settings. The introductory certification course will be offered as an online course, and students will be able to participate in weekly sessions through the university's state-of-the-art virtual software Litmos. The course will have 12 weeks of online lectures and reading material, which will be posted on a regular basis. Scholarships are available for qualifying students. For more information about the chaplaincy program, click here. For registration and inquiries, send an email or phone 407-275-0013.
Orlando Moving Toward 100 Percent Renewable Energy
Mayors across the country are being encouraged to support a vision of energy efficiency in their cities and towns. The Sierra Club has urged leaders to sign the #Mayors4CleanEnergy Initiative, which you can read more about by clicking here. In May of this year, Orlando Mayor Buddy Dyer committed the City of Orlando to converting to 100 percent clean and renewable energy by 2050. The shift to improved energy efficiency, more widespread use of wind and solar energy and an increase in electrified transportation is expected to significantly decrease pollution, create new jobs and ensure greater access to affordable power.
Interfaith Council Director to Speak at NU Class

James Coffin, Executive Director of the Interfaith Council of Central Florida, will speak at the NU Class of First United Methodist Church of Orlando (142 East Jackson Street, Orlando, FL 32801) on Sunday, July 16 at 9:30 am. Coffin's presentation, titled "Three Current Situations That Cause Me Concern." The public is invited. The NU Class meets on the First Floor, Room 6, of First United Methodist Church of Orlando (142 East Jackson Street, Orlando FL 32801). The class goes from 9:30 to 10:45 am each Sunday. Click here for location and parking information.
Have Your Questions About Islam Answered by Muslims
Here are two options to learn more about Islam: (1) The Islamic Center of Orlando is providing an opportunity at 6:30 pm every Wednesday night for the public to have their questions answered about the Islamic faith. It's being done in a relaxed and casual setting "over a cup of coffee." They're even providing the coffee! The question-and-answer events will be held in the dining room of the Muslim Academy of Orlando (MAGO), situated at 11551 Ruby Lake Road, Orlando, FL 32836 (just off Apopka-Vineland Road, near Lake Buena Vista). For more detail or to make a reservation, phone 407-495-6139. (2) On the fourth Saturday of every month (July 22), the Center for Peace at the Islamic Society of Central Florida hosts an "Open House Invitational" at which you can learn about Islam and the Muslim community—again, from Muslims themselves. The event Includes a presentation, a question-and-answer time, an international dinner, a tour of the mosque, and more. The event is conducted at the Center for Peace at the headquarters of the Islamic Society of Central Florida (1021 North Goldenrod Road, Orlando, Florida 32807).  A tour of the mosque will be conducted at 5:30 pm, followed by the rest of the program. Register at Eventbrite.
Preacher Dusting off Sax for Summer Sacred Jazz Series
The invitation reads more or less like this: Consider this a personal invitation to come out to the 
Hope Church
 (3032 Monte Carlo Trail, Orlando, FL 32805) on the fourth Sunday of both July and August (July 23 and August 27), from 6:00 to 8:00 pm, to enjoy the 
Summer Sacred Jazz Series
 that my performing partner Bruce Allen and I are presenting under the stage/artist name "Allen and Allen." I seldom speak about my past music career, but I'm excited to tell you that I'm blowing the dust off the old sax and starting to play again. I think you'll have much fun and get to meet a bunch of cool people in a relaxed, casual atmosphere.—
Bishop Allen T.D. Wiggins
. Everyone invited.
Senator Sasse Writes Book About Self-Reliance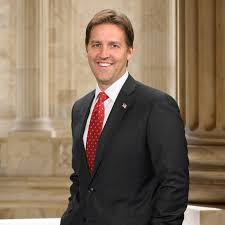 Just in case you haven't heard, Nebraska's young (45 years old), good-looking, values-promoting U.S. Senator has written a book titled The Vanishing American Adult. According to a review written for the Atlantic: "He believes Americans have lost their sense of personal integrity and discipline. For the country to deal with the troubles ahead—including automation, political disengagement, and the rise of nativist, huckster politicians, he says—people must recover their sense of virtue. The republic depends on it." Click here to read the review in the Atlantic. Then, if you like the picture the review paints of Senator Sasse's book, you can click here to order it from Amazon.
St Luke's Lowers Cost of Abrahamic Faiths Holy Land Trip
Interfaith Peace Partners, a global mission ministry of St. Luke's United Methodist Church(4851 South Apopka Vineland Road, Orlando, FL 32819), is lowering the cost of a trip it's organizing as an interfaith study tour to the Holy Land from October 15 to 25, 2017. Members of the Christian, Muslim and Jewish faith traditions are invited to join Interfaith Peace Partners in order to: build interfaith partnerships and relations; increase awareness on the root causes of the Palestine-Israel conflicts; do grassroots interfaith work for peace and reconciliation in the Holy Land; glean best practices from these efforts to improve partnerships and relations in our own communities. The venture has a pre-travel study component that people may participate in without going on the trip. Click here for information about the trip. Click here for information about study without the travel. To have additional questions answer, email Mariam Mengistie, Director of Mission Development.
Shepherd's Hope Offering Free Back-to-School Physicals
From July 31 to August 10, Shepherd's Hope, in partnership with Nemours Children's Health System, is hosting its fourth annual Back-to-School Physicals initiative for local uninsured and underinsured children. Appointments can be made for all service locations by calling 407-876-6699, ext. 243. Physicals and other medical services will be provided at Longwood Shepherd's Hope Health Center, Sharing Center Plaza (600 North US 17-92, Longwood), July 31 and  August 3 and 9, from 9:00 am to 12:00 noon. Physicals will be provided at Dr. Diebel, Jr. Memorial Shepherd's Hope Health Center, Samaritan Resource Center (2008 North Goldenrod Road, Orlando), August 1 and 10, from 6:00 to 9:00 pm. Physicals will also be provided at Downtown Shepherd's Hope Health Center, Orange County Medical Clinic (101 South Westmoreland Drive, Orlando, FL 32805), on August 2from 6:00 to 9:00 pm. To qualify, children must be under age 18 and uninsured. The required Florida Department of Health form (DOH 3040) will be issued following completion of the physical examination which meets the Florida state requirement for enrollment in public or private school. Appointments must be scheduled in advance. Click here for more information.
Peace and Justice Institute Newsletter Highlights Activities
Valencia's College's Peace and Justice Institute has just released its twice-yearly newsletter. Although the newsletter covers a six-month period, the sheer volume of its content makes it clear that the PJI has a jam-packed schedule of on-campus and in-the-community activities. As readers will quickly see, the Peace and Justice Institute routinely partners with other community entities to advance the values and goals of both the PJI and the partner organization. Even many of the on-campus activities are open to the public. Click here to be placed on PJI's email list.
Your Tax-Deductible Contributions Always Appreciated
If you appreciate what's being achieved by the Interfaith Council of Central Florida and Friends Talking Faith With the Three Wise Guys radio program, we invite you to contribute on a regular basis to these community-based, community-benefitting activities. It may be every month, once a quarter or annually. And it may be a large contribution or small. But whatever it is, you'll have the satisfaction of knowing that you played a part in helping to make our community more harmonious and peaceful. All contributions are tax-deductible and may be sent to: PO Box 3310, Winter Park, FL 32790-3310. Or you can click here to contribute online. Thank you for your help.
Interfaith Reflection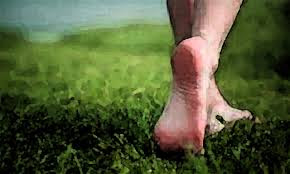 "Our first task in approaching another people, another culture, another religion, is to take off our shoes, for the place we are approaching is holy. Else we may find ourselves treading on [people's] dreams. More seriously still, we may forget that God was here before our arrival."—Max Warren