NEWSLETTER  –  JUNE 2017
---
Big Thanks to Interfaith Council Newsletter Assistant
After four years as an unflagging and irrepressible volunteer, Betty Alter—who has been in charge of our Interfaith Council newsletter's production and administration since the July issue of 2013—is going to take a much-deserved break. This issue will be the 48th that she has formatted, illustrated and sent out. Of course, that description makes it seem far too simple. She also maintains our email list and does the troubleshooting when things don't work as they're supposed to. But that still doesn't give an accurate picture of just how much she has done to make the newsletter what it is. Moreover, all that she has done has had to be fitted around having other work to do, having involvement in numerous things going on in our community, and being a wife, mother and grandmother. There have been a number of personal and family challenges which have cropped up at inconvenient times, yet she has been able to juggle the disruptions so the newsletter always came out on time. Thanks, Betty. And we're sure there are going to be some grateful grandchildren who will love having a bit more of your undivided attention! Enjoy! Big-time!

Interfaith Council Seeking Newsletter Volunteer
The Interfaith Council is seeking a computer-savvy volunteer who can spend the equivalent of one day a month maintaining our email list, formatting our newsletter, and sending it out. For more specific details send an email or phone 321-228-4599. We also would welcome a volunteer who could make improvements on our website.

Shepherd's Hope Celebrating 20 Years

A few weeks ago Shepherd's Hope, a nonprofit that provides medical services to uninsured and underserved Central Floridians, held its annual fundraising and volunteer-recognition event. The "Call to Hope" breakfast, held at Rosen Shingle Creek, raised $490,000 in one-time gifts as well as multi-year and five-year pledges for the faith-based nonprofit, which is celebrating its 20th anniversary. Shepherd's Hope is a vital safety-net healthcare provider for the estimated 450,000 people in Central Florida who don't have health insurance. "Many of our patients are low-wage working families who struggle to simply afford basic housing and living needs," says President/CEO Marni Stahlman. "Far too often, they forgo medical care due to financial limitations, or use area hospital emergency departments as a way of accessing care." In 2016, Shepherd's Hope's 2,300 volunteers contributed 42,519 hours—equal to $2.4 million of in-kind volunteer services. You can get a feel for the contribution being made by the organization by watching this year's "Patient Story of Hope" and "Volunteer of the Year Story of Hope." To learn more about the organization—whether as a potential patient or a potential volunteer—check out their website or phone 407-876-6699.
Many Islamic Groups Inviting Public to an Iftar

In the spirit of building bridges of dialogue and understanding about Islam, a number of Muslim entities are inviting those of other faiths and no faith to join them for a community Iftar—the ritually significant fast-breaking dinners held each evening during the month of Ramadan. (Click here for detailed information about Ramadan, Muslim fasting and Iftar dinners.) This year Muslim groups are making one or more of their Iftars a "Guest Iftar." Those interested in participating should peruse the following to find the times and locations that are most convenient.
Catholics and Lutherans to Commemorate Reformation

From the website of the Catholic Diocese of Orlando: "Following the lead of Pope Francis and leaders of the Lutheran World Federation on October 31, 2016, who prayed that 'Catholics and Lutherans will be able to witness together to the Gospel of Jesus Christ,' Bishop John Noonan of the Diocese of Orlando, Bishop Felipe Estevez of the Diocese of St. Augustine and Bishop Marcus Lohrmann of the Evangelical Lutheran Church in America, Florida-Bahamas Synod, will preside at a prayer service marking the 500th anniversary of the Protestant Reformation, on June 6, 2017, at 6:30 pm at the Basilica of the National Shrine of Mary, Queen of the Universe, 8300 Vineland Avenue, Orlando. This is a historic day in Catholic-Lutheran relations." All are welcome and encouraged to participate in the prayer service titled: "Common Prayer: Catholic-Lutheran Common Commemoration of the Reformation."
Religious-Liberty Group Opposes Executive Order
From the Baptist Joint Committee for Religious Liberty: "Last week, President Donald J. Trump reaffirmed his commitment to destroying the so-called 'Johnson Amendment,' a law that protects tax-exempt organizations, including houses of worship, from pressure to endorse or oppose candidates for office. It is vitally important that our houses of worship are not reduced to cogs in the political machine. Under current law, houses of worship are free to engage in public debate on any political issue, host candidate forums, hold voter registration drives, encourage people to vote, help transport people to the polls and even, with a few boundaries, lobby on specific legislation and invite candidates to speak. But they cannot endorse or oppose candidates while benefiting from preferred tax-exempt status. This is a valuable safeguard to prevent parties and candidates seeking power from using houses of worship and other 501(c)(3) organizations as tools for their political gain. In April, we were one of the 99 faith groups that told Congress we don't want to change the law. Now Congress needs to hear from people of faith, including ordained clergy, lay leaders, professors and employees of faith-based nonprofits. Sign this letter, and let's tell Congress that we 'must not allow our sacred spaces to be transformed into spaces used to endorse or oppose political candidates.'"
Friends Talking Faith with The Three Wise Guys

Hear the varied perspectives of the Rev. Bryan Fulwider, Rabbi Steve Engel and Imam Muhammad Musri as each week they discuss how faith impacts both the simple and the complex aspects of life. These three clergy come together as friends to discuss topics from the perspective of the different religions they represent. They contend that "good religion works for peace, respects and values others regardless of their religious perspective, and works through acts of compassion to make the world a better place for everyone." Friends Talking Faith with The Three Wise Guys airs on Tuesdays at 6:30 pm on 90.7 WMFE FM in Orlando. Tune in on your radio or listen online. You can also listen to any show already aired. Tune in each Tuesday during June at 6:30 pm.
June 6: Faith and Society: Pulse—One Year Later and Beyond
June 13: Faith and Society: Men's Spirituality, with Fr. Richard Rohr
June 20: Faith and Culture: Tribalism or Pluralism?
June 27: Faith and History: Owning Our Shadow: The 1920 Ocoee Massacre
Equality Florida Launches 'Honor' Campaign

Equality Florida has announced the launch of an #HonorThemWithAction campaign, a nationwide commemoration of the Pulse massacre that calls on individuals and organizations to honor those killed by taking action to uproot the hatred that feeds bullying, harassment, discrimination and violence. On June 12, 2016, the Orlando community was rocked by the massacre at Pulse nightclub that claimed the lives of 49 victims; 53 more individuals sustained injuries; and thousands in Orlando and around the world were traumatized by the attack. The horror unfolded in the middle of Pride month on Latin night at Pulse, a popular gathering place for young lesbian, gay, bisexual, transgender and queer (LGBTQ) people of color. All interested organizations should visit HonorThemWithAction.org to sign up for the campaign. Also, check out Equalty Florida's list of events, both local and far away, commemorating those killed, injured and otherwise impacted negatively by what happened at Pulse.
FUMCO to Host Series of Pulse-Related Events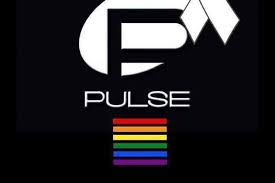 First United Methodist Church of Orlando (142 East Jackson Street, Orlando, FL 32801) will host a series of special events to mark the first anniversary of the Pulse tragedy.  All events are open to the entire Central Florida Community regardless of faith, creed or religious affiliation. Events include:
•   June 6, 7:00 pm. "Pulse Remembered: An Interfaith Service of Compassion, Reflection and Dialogue." Sponsored by the Interfaith Council of Central Florida, this service remembrance incorporates the diverse faith traditions of our community in memorializing and honoring the victims and families of the Pulse tragedy. (See more detail in separate news item "Interfaith Council to Hold Unique Pulse Tribute June 6." The event is free, but bookings must be made through Eventbrite.)
•   June 10, 7:00 pm. Vigil in Remembrance of Pulse. Service of word and music featuring the combined choirs of First United Methodist Church and the Cathedral Church of St. Luke (Episcopal). Concert will include music and readings on peace, hope, remembrance and reconciliation.  Please note, this service will be repeated on Sundaynight, June 11, at 6:00 pm at the Cathedral Church of St. Luke (130 North Magnolia Avenue, Orlando, FL 32801).
•   June 11, 11:00 am. Peace with Justice Sunday. Annual observance of our denominational efforts to foster peace with justice at home and around the world.
•   June 12, 9:30 am. Peace Pole Dedication. Community invited to join in re-committing ourselves to the cause of peace as we dedicate a seven-foot, limestone Peace Pole on the church campus. Reception to follow.
•   June 12, noon. 49 Bells For Pulse Orlando. We will join churches around the world in tolling our bells 49 times in memory of the Pulse victims.
Interfaith Council to Hold Unique Pulse Tribute June 6

The name of the event is "Pulse Remembered: An Interfaith Service of Compassion, Reflection and Dialogue." The time is Tuesday,
June 6, at 7:00 pm. The venue is the Contemporary Worship Center at First United Methodist Church of Orlando (142 East Jackson Street, Orlando, FL 32801). This unique service will feature poetry, music and a Readers Theater designed to honor the victims of the Pulse massacre, reflect on the mistakes too often made by people of faith in dealing with LGBTQ people, and consider the steps necessary to create a more peaceful, more harmonious, more compassionate community as we move forward. The Readers Theater will take a candid look at the high ideals of our many faith traditions; the too-frequent failure of the faithful to live out those ideals when relating to—or simply ignoring—the LGBTQ community; and what we can all do to heal wounds, enhance understanding and build relationships. The program will involve representatives of several of our region's faith traditions as well as representatives of the region's LGBTQ community. "Our goal for the June 6 event is to remember Pulse, certainly. But it's even more to allow the Pulse tragedy to make us ask questions and wrestle with realities that we should have addressed as a spiritual community long ago," says Rev. Bryan Fulwider, Chair of the Executive Committee of the Interfaith Council and one of the Three Wise Guys on the Friends Talking Faith radio program. Tickets for this one-of-a-kind, free-to-the-public event are available only at Eventbrite Seating is limited, so make your reservation immediately. For further information, phone 321-228-4599.
Methodists to Host Poverty-and-Learning Specialist

As part of a statewide effort to minimize the negative impact of poverty and to help poverty-affected students do better academically, the Florida Conference of the United Methodist Church (made up of about 600 local churches across the entire state) is urging every United Methodist Church in Florida to develop a partnership with a school and/or with children at risk. As part of this initiative, Dr. Tammy Pawloski, Director of the Center of Excellence to Prepare Teachers of Children of Poverty, at Francis Marion University, will present a workshop and keynote address designed to inspire and equip organizations and volunteers for this work. These presentations, which are open to all who are concerned about the impact of poverty on education, will be held at St. Luke's United Methodist Church (4851 South Apopka Vineland Road, Orlando, FL 32819) on Wednesday, June 7. Dr. Pawloski's workshop—Challenges and Opportunities: Why Poverty Matters and Why Church-School Partnerships Can Matter More—will be presented from 3:15 to 4:30 pm. And her keynote address—The Impact of Poverty on School Success: Strategies Churches Can Use to Support Under-Resourced Children—will be from 6:30 to 8:00 pm. Dr. Pawloski has led more than 1,000 professional learning events for teachers, school leaders and stakeholders. She has devoted the last ten years to the study of children of poverty, why they struggle and which strategies have the greatest impact. Click here for more information and to register (please scroll all the way to the bottom for the evening registration).
Hindu Temple Hosting 'Heartfulness Meditation'

The Hindu Society of Central Florida (1994 Lake Drive, Casselberry, FL 32707) hosts a free hour of Heartfulness Meditation in the facility's Community Hall each Saturday, starting at 9:00 am. The event's organizers say Heartfulness "is a way of living. A simple and practical way to experience the heart's unlimited resources. In mindfulness we still the mind and . . . fill the heart. Whether you are seeking relaxation, an individual meditation practice or the deepest connection to your inner being, Heartfulness Orlando welcomes you." Heartfulness is "a global not-for-profit organization with the mission of uplifting the hearts of the communities we serve. All teaching and methods are free."
Catholics to Host Pulse Commemoration at St. James

Bishop John Noonan, Catholic Diocese of Orlando, invites everyone to "A Call to Prayer," noting that those who sow in tears will reap with cries of joy (Psalm 126). This Catholic-organized community event will be held from 3:00 to 4:00 pm on June 11, the eve of the anniversary of the tragedy at Pulse Nightclub, at St. James Cathedral (215 North Orange Avenue, in Downtown Orlando). All are welcome.
Holocaust Center to Host 'Jim Crow' Workshop

From June 13 to 16, the Holocaust Center (851 North Maitland Avenue., Maitland, FL 32751) will host a workshop titled "The Rise and Fall of Jim Crow." Presented in collaboration with Barb Thompson, assistant director of UCF's Office of Diversity and Inclusion, this multi-day workshop, based on the four-part DVD series of the same name, offers a comprehensive look at race relations in the United States. It will document the context in which the laws of segregation known as the "Jim Crow" system originated and developed, and will examine the ways in which they were challenged after the Civil War and during the Civil Rights Movement. The workshop will take place from 2:00 to 4:00 pm daily from June 13 through June 16. See the Holocaust Center's Facebook event for more information.
What Does Your Faith Say About Religious Liberty?

Most faith traditions believe in religious liberty—as long as we're talking about religious liberty for them, that is. Faiths haven't always been so sure about how much religious liberty should be granted to those of other faiths. And those of no faith may really miss out when it comes to "religious" liberty. But maybe we should ask first, just what is religious liberty? Are civil rights and religious liberty the same? Are they mutually exclusive at times? Does my religious liberty ever/always trump someone else's civil rights? Is the "Johnson Amendment"—which President Trump has vowed to destroy—an imposition on religious liberty? Has the term "religious liberty" meant the same thing throughout our nation's history? These questions and more will be the focus of the Interfaith Discussion on Wednesday evening, June 14, sponsored by the Interfaith Council of Central Florida. The discussion is held from 7:00 to 8:30 pm on the second Wednesday of each month at Adventist University of Health Sciences (671 Winyah Drive, Orlando, FL 32803) on Florida Hospital's main campus. The exchanges are respectful, open and candid, and the participants represent a variety of faith traditions as well as those who question the validity of faith altogether. For directions to the meeting place, click here. Admission is free. Everyone is invited.
Sikhs' Story Of Military Participation Featured by BBC

Because of the degree of persecution the Sikh religion faced during its formative period, Sikhism morphed from an essentially pacifist ideology to one that strongly believed in the moral obligation to stand up for the defenseless. Because of that belief, Sikhs served in the British Army in World War I and II in dispropor-tionately light numbers. Click here to view a documentary done by the BBC about the significant contribution of Sikh soldiers to the cause of Britain and its Allies in both those world conflicts.
Intermarriage Rate Has Increased Fivefold in 50 Years
From The Daily Beast: "Nearly a fifth of all U.S. couples married in 2015 had a spouse of a different race or ethnicity, according to data from the Pew Research Center. This is a fivefold increase since 1967, when the landmark Loving v. Virginia Supreme Court casemade interracial marriage legal across the country. Nationwide, 11 million people, or one in ten married couples in 2015—not just newlyweds—had a spouse of a different race or ethnicity. Despite increases in intermarriage, however, Pew found that white Americans are the least likely to marry people of a different race or ethnicity, while Asian and Hispanic people are the most likely to intermarry. There's a gender divide, too: Pew found that black men are twice as likely to marry outside their race as black women. Meanwhile, 36 percent of Asian women married in 2015 had a spouse of a different race or ethnicity, compared to 21 percent of Asian men. As of 2010, 39 percent of Americans polled said interracial marriage is good for society, compared to just 9 percent who said it was bad and 52 percent who said it makes no difference."
Interfaith Lake County to Hold Board Meeting
The recently formed Interfaith Lake County will hold a meeting of its Board of Directors on Thursday, June 15, at 4:00 pm at the The Islamic Center of South Lake County (18296 US 27, Clermont, FL 34715). The public is invited to observe the group's Board meetings, but should someone not on the Board wish to address the Board, please make prior contact via email so your item can be considered for the agenda.
Interfaith Council Director to Speak at UUUS

James Coffin, Executive Director of the Interfaith Council of Central Florida, will speak at the University Unitarian Universalist Society (11648 McCulloch Road, Orlando, FL 32817) on Father's Day, June 18, at 10:30 am. The title of Coffin's presentation is "Three Stories About One Father—Mine." Coffin says concerning his presentation: "Love him or hate him, respect him or loathe him, we've all had a dad. And in one way or another, whether by his presence or by his absence, he has probably had more impact on who we've become than we'd like to admit. Sometimes even his failures may have taught us valuable lessons. So join me in a Father's Day journey down memory lane."
Course on Compassion to Be Offered Online
The New York Center for Nonviolent Communication is presenting a one-year online course with Thom Bond, NYCNVC's Founder and Director of Education. Through weekly email messages, the course imparts concepts, stories and practices that empower us to be more compassionate. The cost is on a sliding scale from $0 to $104 for the year, and the course starts June 21. Click here to learn more or to register for Compassion Course Online.
Mascot Games to Provide Day of Fun for Kids

Want to combine a day of fun for kids with a chance to make a contribution to a really worthwhile project for kids? Then the Mascot Games (Friday, June 23, at the Amway Center) may be the perfect way to do so—because all proceeds go to benefit the nonprofit New Hope for Kids. (Take a moment to read about what Hope for Kids does—it's impressive.) And just what are the Mascot Games? "The Mascot Games feature mascots from sports teams across the country competing in a variety of zany games. More than 18,000 fans enjoy thrilling and crazy competition, as mascots from MLB, NFL, NBA, NHL, MLS, ECHL and NCAA battle through high-energy themed games to see who the true champions of the mascot world are!" Have questions? Then click here to have your questions answered. Still have questions? Then phone 407-331-3059 ext 17 or send an email.
Review 100 Years of Judaism in 60 Minutes

Are you interested in Orlando's history? More specifically, are you interested in Orlando's religious history? To be totally precise, are you interested in Orlando's Jewish history? Then come to the Roth Family Jewish Community Center of Greater Orlando (851 North Maitland Avenue., Maitland, FL 32751) from 1:00 to 2:00 pm on Monday, June 26, and get a sneak-preview, behind-the-scenes look at the Kehillah exhibit, which will celebrate a century of Jewish life in Orlando, and which will open on November 12 at the Orange County Regional History Center in Downtown Orlando. Kehillah, which is Hebrew for community, will tell the vibrant story of the Jewish community's past and present in the Orlando area. Hear from Kehillah leadership and find out what it took to tell such an important story. For more information about this free event, contact Marni S. Chepenik, 407-645-5933.
St. Luke's Sponsoring Abrahamic Faiths Holy Land Trip

Interfaith Peace Partners, a global mission ministry of St. Luke's United Methodist Church (4851 South Apopka Vineland Road, Orlando, FL 32819), is organizing an interfaith study tour to the Holy Land from October 15 to 25, 2017. Members of the Christian, Muslim and Jewish faith traditions are invited to join Interfaith Peace Partners in order to: build interfaith partnerships and relations; increase awareness on the root causes of the Palestine-Israel conflicts; do grassroots interfaith work for peace and reconciliation in the Holy Land; glean best practices from these efforts to improve partnerships and relations in our own communities. The venture has a pre-travel study component that people may participate in without going on the trip. Click here for information about the trip. Click here for information about study without the travel. To have additional questions answer, email Mariam Mengistie, Director of Mission Development.
Week of the Family to Run From November 4 to 11

If you're not familiar with the Week of the Family, now's the time to remedy that situation. Week of the Family is a much-appreciated event that will begin this year on Saturday, November 4, with a series of events and opportunities lasting until Saturday, November 11. The Week of the Family is that one time each year when an array of faith-based, civic, business, educational and just about every other kind of organization in Central Florida come together to inspire families to be the best family they're capable of being. And not just for that week. The week is just a boost to help them get on a better path. In fact, "The Week of the Family's mission is to strengthen family relationships through education, wholesome activities, fitness and community service." There's a lot more going on that week than there is space here to tell you. So go to the WOTF website to see all what has been done in the past and some of the things being planned for 2016 and how you can become involved. One thing the organizers are requesting is that spiritual leaders throughout Central Florida try to use the November 4-11 celebration as a natural springboard for sermons, educational presentations and events throughout the year that are designed to promote and strengthen the family and lead up to the event. And by all means, share with all in your house of worship and community of faith the things that are going on that week that could be a blessing to families and the community as a whole.
State Department Seeking Homes for Exchange Students

Each year American Councils for International Education sponsors some 2,000 scholarship students from the former Soviet Union, the Middle East, the Balkans, Africa or Southeast Asia, creating an opportunity for Americans to open their hearts and homes, sharing U.S. culture, gaining a new family member and promoting mutual understanding. The students come for one academic year on fully funded U.S. State Department merit scholarships. They attend the local high school of the host family and receive a monthly stipend and medical coverage. Host families provide meals, accommodation and a nurturing, English-speaking home environment. The students are encouraged to be active in volunteering and learning about American society. Sometimes students seek a host family of a specific faith tradition. You can be part of changing the world one family and one student at a time. View a brief video explaining the program. For further information, send an email to Susan Peterson, local coordinator of American Councils. Or phone her at 407-678-4693 (home) 321-439-1105 (cell).
Your Tax-Deductible Contributions Always Appreciated
If you appreciate what's being achieved by the Interfaith Council of Central Florida and Friends Talking Faith With the Three Wise Guys radio program, we invite you to contribute on a regular basis to these community-based, community-benefitting activities. It may be every month, once a quarter or annually. And it may be a large contribution or small. But whatever it is, you'll have the satisfaction of knowing that you played a part in helping to make our community more harmonious and peaceful. All contributions are tax-deductible and may be sent to: PO Box 3310, Winter Park, FL 32790-3310. Or you can click here to contribute online. Thank you for your help.
Buddhist Reflection

"Health is the greatest gift, contentment the greatest wealth, faithfulness the best relationship. Do not dwell in the past, do not dream of the future, concentrate the mind on the present moment. Three things cannot be long hidden: the sun, the moon, and the truth."