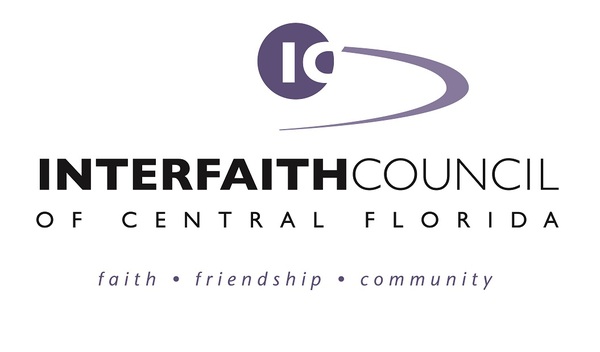 NEWSLETTER  –  DECEMBER  2014
---
Third Catholic-Muslim Forum Meets at Vatican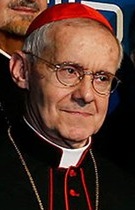 A Catholic-Muslim Forum was held in Rome from November 11 to 13 addressing the theme "Working Together to Serve Others." Three specific issues were considered: working together to serve young people, enhancing interreligious dialogue, and service to society. The delegates acknowledged many examples of Catholic-Muslim collaboration in educational, charitable and relief efforts. The participants agreed on the following: (1) They unanimously condemned acts of terrorism, oppression, violence against innocent persons, persecution, desecration of sacred places and the destruction of cultural heritage. It is never acceptable to use religion to justify such acts or to conflate such acts with religion. (2) The education of young people–be it in the family, school, university, church or mosque–is of the utmost importance for the promotion of a well-rounded identity that builds respect for others. To this end, school curricula and textbooks should portray an objective and respectful image of the other. (3) They affirmed the importance of interreligious dialogue for deepening mutual understanding and to overcome prejudice, distortions, suspicions and inappropriate generalizations, all of which damage peaceful relationships. (4) Dialogue should lead to action, particularly among young people. The participants encouraged Christians and Muslims to multiply opportunities for encounter and cooperation on joint projects for the common good. On November 12, Pope Francis received the participants in audience, encouraging them to persevere on the path of Christian-Muslim dialogue. He expressed his approval of their shared commitment to the selfless service of society. (Click here to read the Vatican press release from which this was adapted.)
Local Faith Leaders Meet to Address Homelessness
On November 13, the Central Florida Commission on Homelessness hosted a two-hour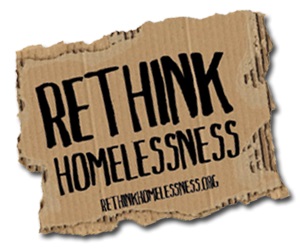 Faith Community Summit as it spearheads the charge in trying to do something serious about Central Florida's homelessness problem. More than two hundred faith leaders were present for the event. A variety of speakers–including clergy and both Orange County Mayor Teresa Jacobs and Orlando Mayor Buddy Dyer–expressed high optimism that the coalition of government, the business community and the faith community was coming together in a way that was unprecedented and that seemed to bode well for serious reduction in homelessness, especially chronic homelessness. Florida Hospital's pledge only a few days earlier of a matching grant of $6 million definitely buoyed the spirits of the speakers and attendees, as did the promise of $4 million from the City of Orlando and $700,000 from Orange County. Three videos were shown that drove home the magnitude and nature of the problem: Cardboard Stories; Family Homelessness; and 3 Guys, 2 Blocks. "The homeless in our community are 'the least among us,' who need our help and compassion," says Andrae Bailey, CEO of the Commission on Homelessness. "Together, I know that we can move forward to make great change in Central Florida."
Community Leaders Receive Awards from Atlantic Institute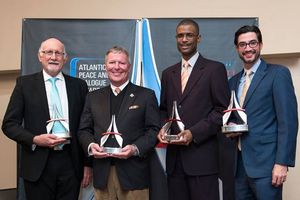 The Atlantic Institute presented awards to four community leaders at their annual Awards Dinner on November 19 at the Doubletree by Hilton Hotel Orlando Downtown. Recipients (from left in photo above) are: James Coffin, Executive Director of the Interfaith Council of Central Florida, the Peace and Dialog Award; Buddy Dyer, Mayor of Orlando, the Public and Community Service Award; Darryl E. Owens, Editorial Writer for the Orlando Sentinel, the Media and Communications Award; and Alex Setzer, standing in for Ann McGee, President of Seminole State College (who couldn't be there because of a death in the family), the Global Vision and Education Award. Featured speaker for the evening was Dr. Scott C. Alexander from Catholic Theological Union in Chicago. See event photos here.

"Neighbors Network" Allows Elderly to stay in Own Home


On Thanksgiving weekend, many senior citizens in Winter Park, Maitland, Eatonville and the surrounding area decorated their homes for Christmas with the help of volunteers from an organization called Neighbors Network, which is made possible locally by funding from the Winter Park Health Foundation. Other volunteer services that can be requested by members include light garden maintenance, household organization, computer support, home paperwork filing, pet sitting, reading/sorting mail, personal visits, grocery shopping, personal correspondence and household tasks.  Neighbors Network also offers social activities for members. Through volunteers, screened service providers, and community partners, Neighbors Network provides a support system that allows many older adults to continue living–and thriving–in their homes and community. Some refer to it as "aging in place."
Needed: A Few Good Volunteers 50-Years-Plus (Hurry!)
If you're at least 50 years of age and would like to make a difference in the health of the elementary students in the Winter Park community, you might want to become involved in the "CATCH Healthy Habits" program sponsored by the Rollins Center for Lifelong Learning. The program connects teams of adults, 50+, with kids in grades K-5 to provide a healthy snack, teach a lesson on nutrition and lead the children in 30 minutes of physical exercise. Want to volunteer? Or at least find out more about volunteering? An information session will be conducted on Tuesday, December 2, from 8:30 to 9:30 am (there's also an 8:00 am optional breakfast) at the Rollins College Hamilton Holt School's Holt Auditorium. For more information or to RSVP, contact Holly Tanyhill: phone 407-646-2459 or email.
"Friends Talking Faith with The Three Wise Guys"


Hear the varied perspectives of the Rev. Bryan Fulwider, Rabbi Steve Engel and Imam Muhammad Musri as each week they discuss how faith impacts both the simple and the complicated aspects of life. "Friends Talking Faith with The Three Wise Guys" airs on Tuesdays at 6:30 pm on 90.7 WMFE FM in Orlando. Tune in on your radio or listen online. You can also listen to any show already aired. December's programs are:
December 2: Faith and Religion: Conversation with Dr. John Dominic Crossan (Valencia College–Part 1)
December 9: Faith and Religion: Conversation with Dr. John Dominic Crossan (Valencia College–Part 2)
December 16: Faith and Religion: The Garden of Eden
December 23: Faith and Culture: Give 'til It Hurts?
December 30:  Faith and Society: End of the World–Religion and Science
Atlalntic Institute to Host Forum on Freedom of Conscience


Bishop John Noon, Diocese of Orlando; Imam Abdullah Antepli, Duke Divinity School; and Rabbi David Kay, Congregation Ohev Shalom, Maitland, will address the topic of "Belief and Freedom of Conscience" at 6:30 pm on Wednesday, December 3, at the Oak and Elk Ball Room of the Winter Park Community Center (721 West New England Avenue, Winter Park, FL 32789). The program is part of the "Table of Abraham" series hosted by the Atlantic Institute, which regularly features an interactive panel program that brings community leaders, clergy and adherents from the three Abrahamic faiths to engage in a dialogue about the commonalities of and common issues faced by the three Abrahamic faith communities–and it's done over a meal of delicious food. Cost for the meal and attendance is $10; parking is free. Click here to order tickets and for more detail.
Give Your Ears and Eyes a Free Gift They'll Really Like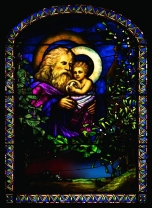 For lovers of Christmas music, for lovers of the visual arts, for lovers of being outdoors on brisk autumn evenings (not to mention for those who are just lovers!), Winter Park's annual "Christmas in the Park" on December 4 is an opportunity too good to pass up–and it doesn't cost a penny! Hear the Bach Festival Society Choir, Youth Choir and Brass as they perform together during this annual highlight on Winter Park's wonderfully varied events calendar. But there's more than just listening–because you'll be surrounded by an array of lighted Tiffany windows, courtesy of the Morse Museum. But make sure you get there before the 6:15 pm start–because a lot of other people have come to enjoy this event, which was started by Hugh and Jeannette McKean, the Morse Museum's benefactors, in 1979. Oh, also make sure you bring you own chair. In fact, do your homework before turning up by first clicking here and here.
Non-Profit Working to Preserve "Negro Spiritual" Genre
Few (if any) genres of music have had such widespread influence on so

many other genres as the "negro spiritual." Yet despite having played such a crucial and inspirational role in the development of a wide range of music, the "negro spiritual" itself could easily recede into the background were it not for the work of such organizations as the "Negro Spiritual" Scholarship Foundation, which, among other things, awards scholarships to promising young musicians through its Project GRADY-RAYAM. In fact, the Foundation recently reported that it has awarded $290,000 in scholastic assistance grants to a total of 78 young musicians to help them afford a college career and a chance to develop their musical talent. And that's just one of the organization's many activities. "Our mission," states the website, "is to preserve the heritage of America's Negro spiritual songs and provide mentorship, training, performance opportunities and financial assistance to aspiring musicians." Check out the "NS"SF website and learn more about their programs, activities and how you could become involved.
Animated Movie of Sikh Martyrs Comes to Orlando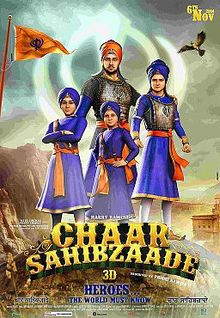 Don't know much about the world's fifth-largest religion, Sikhism? Then why not take a major step in correcting that situation by viewing the just-released 3-D movie Chaar Sahibzaade, which will be shown at the Cinemark Artegon Marketplace and XD (formerly Festival Bay Theater) 5150 International Drive, Orlando, FL 32819) on Saturday and Sunday, December 6 and 7, 3:00 to 5:00 pm and 4:00 to 6:00 pm, respectively. This well-produced animated movie describes the lives and martyrdom of the four sons of Sikhism's 10th Guru, Gobind Singh. It has received positive reviews in India from both the Sikh and non-Sikh communities and the Indian media. (See the trailer here.) It is voiced in Punjabi and subtitled in English. The movie is being screened free of charge, and the public is invited. For more detail, email Baljit Singh or phone 407-864-2124. Greater Orlando has two Sikh gurdwaras (temples): The Sikh Society of Central Florida (2527 West State Road 426, Oviedo, FL 32765); and Gurdwara Nanaksar Florida (2480 North Hoagland Blvd., Kissimmee, FL 34741).
Amish Communities Growing in Leaps and Bounds


"Would You Guess There Are Fewer Amish Today? You'd Be So Wrong." That's the title of an article that recently appeared on the Huffington Post. The article goes on to say: "Many may not realize, however, that though the Amish make up only a tiny percentage of Americans (less than 0.001 percent), the Amish population has grown enormously since the early 1960s, with much of the increase occurring in the last two decades." In fact, despite their religiously based reliance on horses and buggies instead of motorized vehicles, and despite the relative absence of other modern conveniences, the Amish are growing more rapidly than most other religions in the North American. In the main, this is attributable to large families, not to the aggressive evangelization in which many other religions engage. The Amish trace their roots to the Anabaptists (which means rebaptizers) of the Protestant Reformation.
HOPE Helps! And HOPE Could Use Your Help!



The nonprofit's official name is HOPE Helps, Inc. Its nickname is HOPE–which stands for  Housing, Outreach, Prevention and Education. And granted the multi-faceted and highly patronized services HOPE provides to those on Seminole County's east side, it needs lots of volunteers. There are many ways to get involved at HOPE. Whether your heart lies with helping to serve clients in the Food Pantry, working in the Thrift Store, helping clients in the Resource Center or taking the lead on large projects, there's something for everyone. The goal is to have highly trained, compassionate people who strive for excellence in their community. To ensure that the job gets done well, HOPE offers ongoing orientation/training. And the next session will be at 9:00 am on Saturday, December 6, at the HOPE's Community Thrift Store (149 East Broadway, Oviedo, Florida 32765). For more information, email or phone (407-366-3422) Karol Ludaescher, HOPE's Volunteer Coordinator.
Interfaith Discussion, Wednesday, December10
The topic for the Interfaith Discussion on Wednesday, December 10 is: "Has religion's overall attitude toward human rights and social justice accelerated or slowed down progress in areas such as the abolition of slavery, the provision of equal rights for women, the integration of the races and equality for all?" The discussion group meets from 7:00 to 8:30 pm on the second Wednesday of each month at Adventist University of Health Sciences (671 Winyah Drive, Orlando, FL 32803) on Florida Hospital's main campus. The discussions are respectful, open and candid, and the participants represent a variety of faith traditions as well as those who question the validity of faith altogether. For directions to the meeting place, click here. Admission is free. Everyone is invited.
Pupils in England Being Required to Study Two Faiths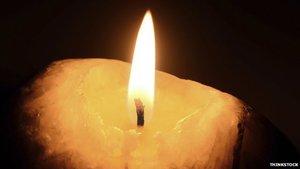 According to an article posted on the BBC website: "Pupils in England will have to study two faiths under government proposals for a new 'more academically rigorous' religious studies GCSE [General Certificate of Secondary Education] . . . . The aim is to ensure pupils have a strong understanding of the central role of religion on British culture, says the government. . . . The Department for Education says it has worked closely with experts from 'all the major faith groups' to develop the qualification, which is due for first teaching in September 2016. . . . Under the proposals, pupils will study 'the beliefs, teachings and sources of wisdom' of at least two religions for the first half of their GCSE. . . .The second half of the syllabus will allow pupils to study one or both in depth: looking at religious practice, religious texts and how faiths tackle philosophical and ethical issues. . . . Students may choose from Buddhism, Christianity, Catholic Christianity, Islam, Hinduism, Judaism and Sikhism. . . . The option to study a humanist or non-religious world view is not included in this list, provoking criticism from groups including the British Humanist Association and the Religious Education Council (REC) of England and Wales."
Bach Festival Society Expands Christmas Performances
Lovers of Christmas music will be delighted to learn that the traditional two-performance Christmas program of the 
Bach Festival Society
 in the Knowles Chapel at 
Rollins College
 is being expanded to three performances this year. Performance times are Saturday, December 13, from 7:30 to 9:00 pm; and Sunday, December 14, from 2:00 to 3:30 and 6:00 to 7:30 pm. For more detail and to purchase tickets, 
click here
.
Deadline Near for Atlantic Institute Art and Essay Contest
Every year the Atlantic Institute sponsors an Art and Essay Contest for high-school and middle-school students to help promote mutual respect and to bring the issues and problems of the world to light through paintings, photographs and essays. An array of prizes are awarded, and the grand prize is a large portion of the costs of an educational and cultural excursion to Turkey. The deadline for all entries is December 19. Florida students may contact Huseyin Peker for more information.
December is the Big Month for Christians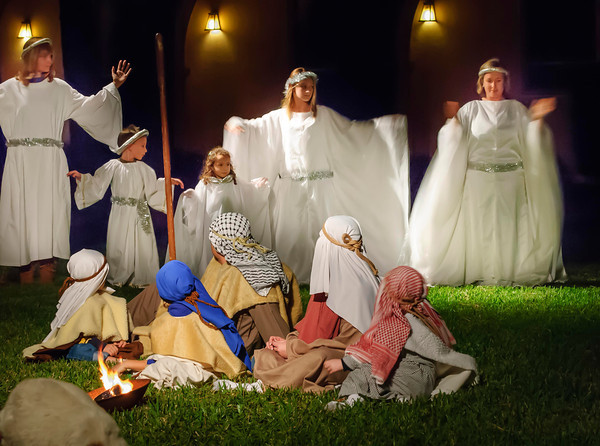 Easter is huge in Christian theology, but Christmas evokes the more festive mood and creates more opportunity for celebration–which tends to span much of the month of December. For non-Christians who would like to visit a Christian church to see what it's like, Christmas is a time of great pageantry, drama, music and grandeur in general. It's also a time when it's easy to participate anonymously, because attendance at events is far higher than usual. One great attraction for children is the living nativity scenes that portray the story of Jesus' birth in Bethlehem. One such living nativity–which features the telling of the Christmas story, carols and live animals–will be at Winter Park Presbyterian Church (400 S. Lakemont Ave., Winter Park, FL 32792) at 7:00, 7:30, 8:00 and 8:30 pm on both Friday and Saturday evenings, December 19 and 20. Also featured at Winter Park Presbyterian as part of its Christmas repertoire is its annual "The Longest Night" service, scheduled for Sunday, December 21, at 7:00 pm. The service provides a time of quiet reflection, special music, healing prayer and candlelight for those experiencing loneliness, loss because of the death of a loved one, relationship problems, job insecurities, health concerns or even general weariness (perhaps from all the holiday preparations!). All are welcome. For more detail phone 407-647-1467.
Do You Have Questions About Islam?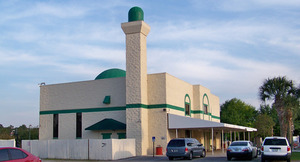 The Islamic Center of Orlando is sponsoring an open house at 6:30 pm every Wednesday night to answer the public's questions about the Islamic faith. And it's being done in a relaxed and casual setting "over a cup of coffee." They're even providing the coffee! The question-and-answer events will be held in the dining room of the Muslim Academy of Orlando (MAGO), situated at 11551 Ruby Lake Road, Orlando, FL 32836 (just off Apopka-Vineland Road, near Lake Buena Vista). For more details or to make a reservation, phone 407-495-6139.
GladdeningLight's 2014 Symposium to Start January 29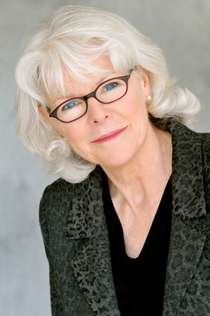 Barbara Brown Taylor–Butman Professor of Religion at Piedmont College; New York Times bestselling author of Leaving Church, An Altar in the World and Learning to Walk in the Dark (HarperOne); subject of a spring cover story in Time and featured as one of the magazine's most influential people in 2014–will keynote GladdeningLight's 2015 symposium, to be held January 29 to February 1 in Winter Park. Also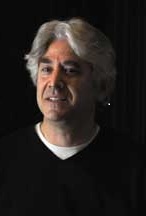 appearing, sculptor and painter Tobi Kahn, the subject of over sixty solo exhibitions worldwide since selected as one of nine artists in the 1985 Guggenheim Museum exhibition, New Horizons in American Art.  Kahn will discuss the redemptive possibilities of art within the context of his Jewish faith in a Cornell Fine Arts Museum featured exhibition at Rollins College during the symposium. Performance artistsOwen and Moley Ó Súilleabháin, brothers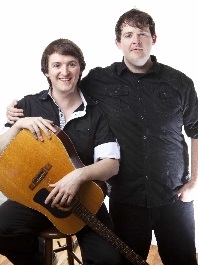 from Western Ireland who harmonize a cappella ancient canticles and Gaelic sean nos traditional folk hymns, will sing and play throughout the weekend. Click here for symposium schedule, cost and how to register. "GladdeningLight is a 01(c)(3) nonprofit spiritual initiative whose mission is to explore transcendent elements of art through hosted conferences, exhibits & public performance, cloistered retreat, and pilgrimage. GladdeningLight is open to all and representative of thoughtful spiritual seekers both inside and outside traditional religious practice."
Your Tax-Deductible Contributions Always Appreciated
We've come to that time of year when people decide just which organizations will receive their final 2014 charitable contributions. The Interfaith Council of Central Florida, Friends Talking Faith With the Three Wise Guys radio program, Building US and the just-emerging InterDiversity Institute–all of which work closely together–invite those who are blessed by the contribution we make to the community to help us in return. All contributions are tax-deductible and may be sent to: PO Box 3310, Winter Park, FL 32790-3310. Indicate which of the four entities above you wish to receive the benefit of your gift. Thanks to all whose support has made our activities possible.
Hindu Reflection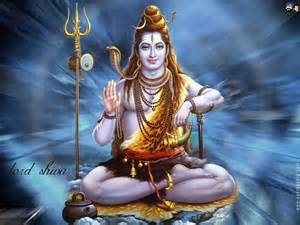 We stand as one family
Bound to each other with love and respect.
We serve as an army
Courageous and disciplined,
Ever ready to fight against all low tendencies
And false values, within and without us.
We live honestly
The noble life of sacrifice and service,
Producing more than what we consume
And giving more than what we take.
We seek the Lord's grace
To keep us on the path of virtue, courage and wisdom.
May thy grace and blessings flow through us
To the world around us.
We believe that the service of our community
Is the service of the Lord of lords,
And devotion to the people
Is devotion to the Supreme Self.
We know our responsibilities
Give us the ability and courage to fulfill them.
Om Tat Sat.

The foregoing is the pledge of the students at Chinmaya Mission (1221 Florida Rd, Casselberry, FL 32707). A group of Hindu students recited this pledge as part of the Interfaith Workshop held in the community room of the Hindu Society of Central Florida on November 2.
For an explanation of "Om Tat Sat," click here.