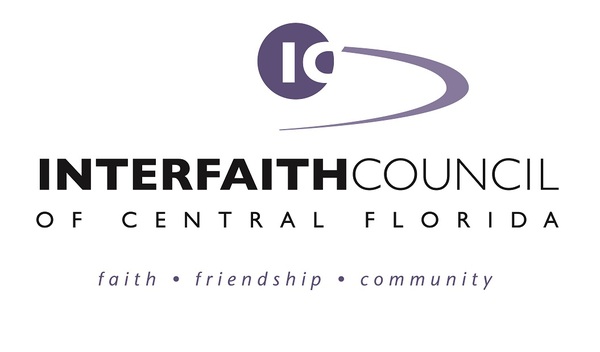 NEWSLETTER  –  JULY  2014
---
"Friends Talking Faith" with The Three Wise Guys

Hear the varied perspectives of the Rev. Bryan Fulwider, Rabbi Steve Engel and Imam Muhammad Musri as each week they discuss how faith impacts both the simple and the complicated aspects of life. "Friends Talking Faith with The Three Wise Guys" airs on Tuesdays at 6:30 pm on 90.7 WMFE FM in Orlando. Tune in on your radio or listen online. You can also listen to any show already aired. July's programs are:
July 1: Faith and Politics: Religious Freedom
July 8: Faith and Society: Faith Stories and Hollywood (Films Series: 1st of 3)
July 15: Faith and Culture: Film as a Faith Argument (Films Series: 2nd of 3)
July 22: Faith and Religion: Movies Gone Bad (Films Series: 3rd of 3)
July 29: Faith and Religion: Famous Fanatics in Religious History
Orange County to Commemorate Civil Rights Act of 1964


Orange County Mayor Teresa Jacobs will publicly mark the 50th anniversary of the passage of the Civil Rights Act of 1964 with a program at the Orange County Regional History Center (65 East Central Blvd., Orlando, FL) on Wednesday, July 2, from 11:00 am to 12:00 noon. The program, to which the public is invited, will include the unveiling of a commemorative piece done by local university students, a proclamation and performances by young students.
Orange County to Offer Counsel for Caregivers Series
As the saying goes: There's no need to re-invent the wheel. So faith leaders may want to help caregivers within their faith communities by letting them know about the "Counsel for Caregivers Series" being provided by the Orange County Office on Aging during the last half of 2014. Check out the topics being covered and the venues for the presentations. Register at officeonaging@ocfl.net or phone 407-836-7446. Then share the information with those you think might benefit from participation.
Interfaith Discussion to Consider the Pledge of Allegiance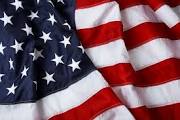 From your faith tradition's perspective, was adding "under God" to the U.S. pledge of allegiance in 1954 beneficial to your religion? To religion in general? To the nation? Personally, would you like to see the words left in or removed? That's the topic for the monthly Interfaith Discussion to be held on Wednesday, July 9. The discussion group meets from 7:00 to 8:30 pm on the second Wednesday of each month at Adventist University of Health Sciences on Florida Hospital's main campus. The discussions are respectful, open and candid, and the participants represent a variety of faith traditions as well as those who question the validity of faith altogether. For directions to the meeting place, click here. Admission is free. Everyone is invited.
Disaster Seminar for Non-Profit and Faith-Based Groups


Seminole County's Home-based Emergency Assistance Response Team (H.E.A.R.T), is inviting non-profit and faith-based organizations to participate in a Disaster Seminar and Whole Community Functional Exercise on Friday, July 11, from 8:30 am to 11:30 am at the Seminole County Emergency Operations Center (150 Bush Blvd., Sanford, FL). County officials believe that non-profit and faith-based organizations can serve vital roles in disaster preparedness, response and recovery. The seminar/exercise will focus on increasing coordination and collaboration among the community's various organizations and public-safety personnel. Session highlights will include a mock-disaster scenario and a facilitated discussion of how volunteer skills and services can be effectively utilized in our communities, as well as the compilation of a regional directory of the skills and services that each organization can provide. To attend, please RSVP to Steven Lerner, Seminole County Emergency Management: phone 407-665-1012; email slerner@seminolecountyfl.gov.
Hindu University Publication Explains Hindu Symbolism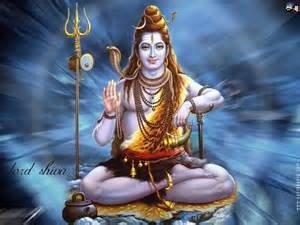 Hinduism has a pantheon of deities, yet Hindus speak of worshipping one supreme reality. So are Hindus polytheistic or monotheistic? The best way to answer such questions is to listen to Hindus themselves. And a good place to start is a publication–Significance of Hindu Deities (Symbolism) — produced by Hindu University (113 South Econlockhatchee Trail, Orlando, FL 32825), which speaks in simple terms to try to explain a complex reality. "Through its numerous online and on-campus programs, HUA [Hindu University of America] provides learning, research, and training in a broad spectrum of topics related to the Vedic Hindu culture. Extended campuses around the world facilitate the reach of the programs at distant locations. The university is committed to comprehensive and liberal education with a broad curriculum at Masters and Doctoral levels in various areas."
Malayasian Court Bans Use of "Allah" by Non-Muslims
The India Post website reported on June 23 that "Christians in Malaysia today lost their final bid to use the word 'Allah' to refer to God with the highest court ruling that the ban on it was lawful, ending the years-long highly divisive legal case in the Muslim-majority nation."According to an article by Imam Muhammad Musri, president of the Islamic Society of Central Florida, which appeared on the Huffington Post before the court's decision, "Non-Muslim faiths [in several regions of the world] use the name 'Allah' in their spoken liturgies and printed materials. It's the word used for God not only in the Malaysian, but also Arabic, Urdu, Farsi, Turkish, and many other translations of both the Hebrew and Christian scriptures." However, the appeals process has been exhausted, and the high court's final decision is that only Malaysia's Muslims can refer to God as Allah–even though for centuries Allah has been the generic word for God within all faiths throughout the region.
Reports Show Atheists Most Despised Minority in U.S.
According to the website About Agnosticism/Atheism, "Every single study that has ever looked at the issue has revealed massive amounts of bigotry and prejudice against atheists in America. The most recent data shows that atheists are more distrusted and despised than any other minority, and that an atheist is the least likely person that Americans would vote for in a presidential election. . . . The most recent study was conducted by the University of Minnesota, which found that atheists ranked lower than 'Muslims, recent immigrants, gays and lesbians and other minority groups in 'sharing their vision of American society.' Atheists are also the minority group most Americans are least willing to allow their children to marry."
The Picture is Brightening, Even for American Atheists
"Atheists are still . . . the least likely candidate to win votes in a presidential election," according to a recent release posted on the website of Religion News Service. According to a survey conducted in April, "53 percent of Americans said they are least likely to choose acandidate who doesn't believe in God." However, a mere seven years ago, 63 percent expressed that sentiment.
Academic to discuss Adventist Co-Founder Ellen White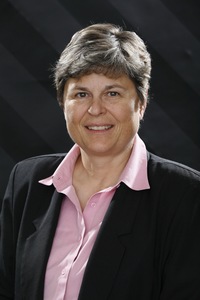 Dr. Terrie Aamodt, professor of History and English at Walla Walla University (Walla Walla, WA) will speak three times on July 18 and 19 concerning her role and the insights she gained as co-editor of the book Ellen Harmon White: American Prophet, recently published byOxford University Press, and written by an array of contributors both religious and secular. Her presentations will be: "Ellen White: American Prophet," 7:00 pm, Friday night, July 18, at Markham Woods Church of Seventh-day Adventists (505 Markham Woods Road, Longwood, FL  32779); "Ellen White and the Public," 10:00 am, Saturday, July 19, Band Practice Room, Forest Lake Academy (500 Education Loop, Apopka, FL 32714); "How should we talk to the next generation about Ellen White?" 3:00 pm Saturday, July 19, Markham Woods Church of Seventh-day Adventists (505 Markham Woods Road, Longwood, FL  32779). White was a prolific writer whose exhortations played a major role in the establishment of the Adventist Church's education system, healthcare, extensive missions program and much more. The denomination has some one million members in North America and 18 million members worldwide. Although geared to an Adventist audience, the presentations may also be of interest to students of American religious history, the sociology of religion and religion in general.
Muslims and Jews to Partner on Multi-Faith Dinner July 20


The Muslim Women's Organization is set to host its third annual Women's Multi-Faith Iftar in partnership with women of the Jewish Community Center of Greater Orlando. The evening meal to break the Ramadan fast will be held on Sunday, July 20, from 7:00 to 10:00 pm at the Jewish Community Center's Rosen Campus (11184 South Apopka-Vineland Road, Orlando, FL 32836). Women (ages 10 and older) from different religions, races and backgrounds are invited to this inspirational evening, which celebrates diversity while sharing the traditional food of an Iftar. Women are encouraged to bring friends of all faiths, congregations, communities and social circles to this special event. There is no admission charge, but prior registration is required and closes on July 17 (or earlier if capacity is reached). For more detail or to become a sponsor, contact: Hajira Moinuddin Shujaat, Shoshana Buchanan or Kulsoom Ahmad Khanani.
Gap Growing Between U.S. Political Right and Left
Because of their very nature, we expect political parties to disagree. They always have.

Always will. Why have them if they don't? But a recent article atpewresearch.org  graphically highlights the increase in polarization since the 1970s. The graphs provided, which are well worth looking at, tell an interesting story. There used to be liberal Republicans whose voting records resembled those of conservative Democrats, and there used to be conservative Democrats who voted much the same as liberal Republicans. Not anymore! The gulf has widened. Democrats stay on the left of the chart and Republicans on the right, and never the twain shall meet. So the question arises: What role, if any, should religion be playing? Should liberal religion be carrying water for the liberal politicians? And conservative religion doing the same for conservative politicians? Should religion be playing a role more akin to referees, demanding that the jousting within politics be civil, honest and with the good of the nation–rather than mere political advantage–as the motivating force? Or should religion stay as far away from all politics as possible?
Muslim Leaders Denounce Persecution of Baha'is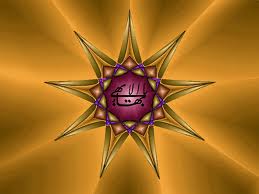 "In the Middle East, Africa, and Europe, prominent Muslims have spoken out recently against the persecution of the Baha'is in Iran, denouncing the religious intolerance that is the motivating force behind the oppression of that country's largest religious minority," according to the Baha'i World News Service. "Inspired in part by Iranian Ayatollah Abdol-Hamid Masoumi-Tehrani, who recently issued a call asking specifically for 'coexistence' with Baha'is, Ayatollah al-Faqih Seyyed Hussein Ismail al-Sadr, the most senior Shi'a cleric in Baghdad, Iraq; the Muslim Judicial Council of South Africa; and Dr. Ghaleb Bencheikh, Chair of Religions for Peace in France, have all praised Ayatollah Tehrani's action as both principled and courageous, endorsing his appeal for a fresh discourse on the shared values among different religions as part of an effort to promote harmonious coexistence."
Community Food & Outreach Center Seeking Volunteers

"Hunger doesn't vacation," says Pastor Scott George in a brief video for Community Food & Outreach Center (150 West Michigan Street, Orlando, FL 32806). George, founder of the non-profit, says volunteers are needed all year long–especially in the summer. Check out the general details about volunteering at CFOC, as well as the specific tasks for which volunteers are currently needed. Those interested in volunteering or just learning more should contact Mark Perez: 407-408-2544; volunteer@communityfoodoutreach.org.
What's the Second-Largest Religion in Each State?
"Christianity is by far the largest religion in the United States; more than three-quarters of Americans 
identify as Christians
," according to an article in 
The Washington Post
. "A little more than half of us identify as Protestants, about 23 percent as Catholic and about  2 percent as Mormon. . . . But what about the rest of us? In the Western U.S., Buddhists represent the largest non-Christian religious bloc in . . . [13] states. In 20 states, mostly in the Midwest and South, Islam is the largest non-Christian faith tradition. And in 15 states [actually it's only 14 states–the newspaper miscalculated], mostly in the Northeast, Judaism has the most followers after Christianity. Hindus come in second place in Arizona and Delaware, and . . . the Baha'i faith in South Carolina . . . ." 
Read more and check out the second-largest-religion map.
 You might find the Christian-denominations map of interest also.
Islamic Center Invites Public to Participate in Iftar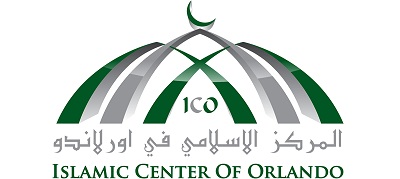 The Islamic Center of Orlando, in the spirit of building bridges of dialogue and understanding about Islam, annually invites those of other faiths to experience with them a day of prayer, fasting and the ritual fast-breaking dinner (Iftar) at sunset. This year the invitation is for Monday, July 21. Each year during the month of Ramadan, Muslims fast from dawn until sunset for 29 or 30 days until the arrival of the new moon. During that time, they do not eat, drink or have conjugal relations from dawn until sunset. As a prelude to the the Monday event, on Sunday, July 20, at 9:30 am at Saint Luke's United Methodist Church (4851 South Apopka-Vineland Road, Orlando, FL 32819) in their "Attic" (Building C), Imam Abdurrahman Sykes will host a one-hour "Ramadan 101" class to explain the next day's events, which will be held at the Muslim Academy of Greater Orlando (11551 Ruby Lake Road, Orlando, FL 32836). If you're unable to attend the "Ramadan 101" class at Saint Luke's, you're still invited to participate in the July 21 Iftar. Plan to arrive at 7:45 pm sharp. Seating is limited, so RSVP by July 16 to nuransykes@gmail.com or  407-629-5590.  Please provide your name, the number in your party and your religious affiliation.
Youth Diversity Leadership Program to Run in August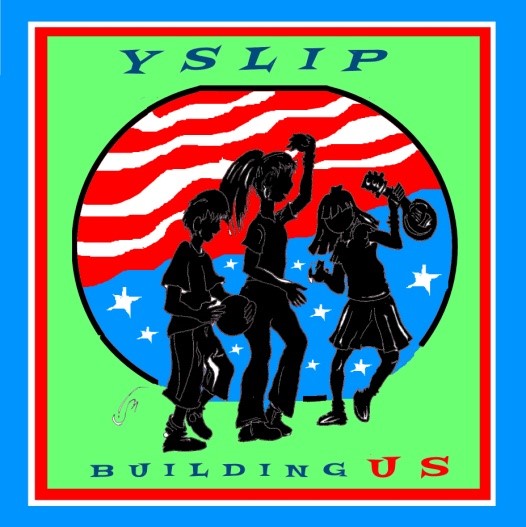 The InterDiversity Institute, Building US and the Interfaith Council of Central Florida are collaborating on a one-week summer leadership-training program for middle-schoolers. Called the "Youth – Summer Leadership in InterDiversity Program" (Y-SLIP), the event will run from Monday to Friday, August 4 to 8, from 8:30 am to 5:30 pm each day. Drop-off and pick-up will be at Valencia College's Winter Park Campus (850 West Morse Blvd., Winter Park, FL 32789). The program seeks 30 middle-schoolers (rising 7th-, 8th-, 9th-graders) who reside in Central Florida and who represent diverse backgrounds–culture, national origin, religion/no religion, sexual orientation, philosophies/ideas–with an even mix of female and male participants. All participants are covered by scholarship, so there is no charge. For more detail and to apply, go to Y-SLIP. The deadline for application has been extended to July 15 (unless the capacity is reached before that time).
Your Tax-Deductible Contributions Always Appreciated
The Interfaith Council of Central Florida, Friends Talking Faith With the Three Wise Guys radio program, Building US and the just-emerging InterDiversity Institute–all of which work closely together–invite those who are blessed by the contribution we make to the community to help us in return. All contributions are tax-deductible and may be sent to:    PO Box 3310, Winter Park, FL 32790-3310. Indicate which of the four entities above you wish to receive the benefit of your gift.
Buddhist Reflection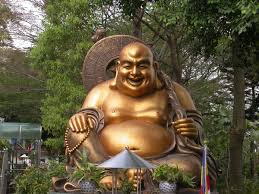 There are only two mistakes one can make along the road to truth: not going all the way, and not starting.–Buddha