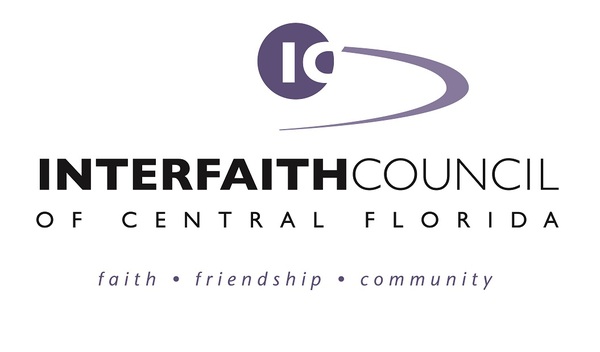 NEWSLETTER  –  MAY  2014
---
National Day of Prayer Set for Thursday, May 1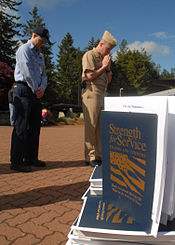 This year's National Day of Prayer is scheduled for Thursday, May 1. And what is the National Day of Prayer? According to Wikipedia, it is "an annual day of observance held on the first Thursday of May, designated by the United States Congress, when people are asked 'to turn to God in prayer and meditation.' Each year since its inception, the president has signed a proclamation, encouraging all Americans to pray on this day. The modern law formalizing its annual observance was enacted in 1952."If Talking Religion Always Seems to End Badly…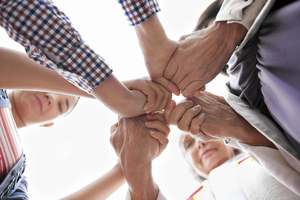 If you're the kind who's afraid to ask questions about someone else's religion, or if you find that conversations about religion always end badly because someone gets overwrought, then an article from the Chicago 
Tribune
 titled "
Religion: How to talk about it properly
" (which also ran in the Orlando 
Sentinel
, on April 10) might just be for you. The author, Bill Daley, sees merit in learning about what our friends and neighbors believe–particularly in the world of ever-increasing religious diversity in which we live. But such conversations need to be engaged in sensitively or they can backfire. And while many people are willing to have a true give-and-take about religion, discomfort can set in quickly when people feel they're being proselytized. Daley offers seven practical suggestions concerning how to productively engage in religious conversation: be honest; reach out bravely; realize culture and religion are often deeply intertwined; use humor cautiously; stay calm; realize generational and cultural difference can add tension; (and perhaps most important) be willing to change the subject!
World Harmony Run Coming to Lake Mary on May 5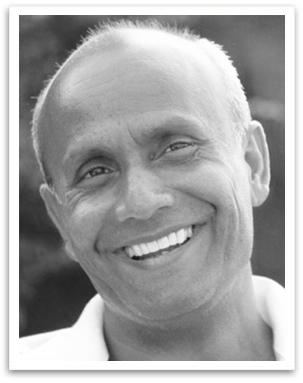 This year the Sri Chinmoy Oneness-Home Peace Run, named for Hindu philosopher and peace advocate Sri Chinmoy and formerly known as World Harmony Run, once again includes North America. The Peace Run will arrive at 6:00 pm in Central Park in Lake Mary on Monday, May 5, and will be recognized in a public ceremony that includes a short symbolic Peace Walk the few yards from Lake Mary City Hall (100 North Country Club Road, Lake Mary, FL 32746) to theLake Mary Historical Museum (158 North Country Club Road). The ceremony will last 30 minutes, followed by refreshments and hors d'oeuvres sponsored by the Lake Mary Historical Society. This year the Peace Run is celebrating in particular Sri Chinmoy's 50 years of service to the international community. As an athlete, philosopher, artist, musician and poet, he dedicated his life to advancing the ideals of world friendship and oneness.
Iranian Cleric Reaches Out, Gives Gift to Baha'is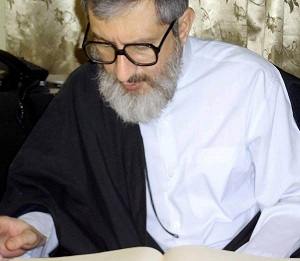 Baha'i World News Service reports that a senior Muslim cleric in Iran, Ayatollah Tehrani, has prepared a beautiful calligraphic work of art containing words from the founder of the Baha'i faith,Baha'u'llah. Ayatollah Tehrani states on his website that he prepared the calligraphy of the verse as a "symbolic action to serve as a reminder of the importance of valuing human beings, of peaceful coexistence, of cooperation and mutual support, and avoidance of hatred, enmity and blind religious prejudice." The Baha'i news report continues: "On previous occasions, Ayatollah Tehrani has with great courage publicly voiced concern about the ongoing and severe persecution of religious minorities, including the Baha'is in Iran. Since the Islamic Revolution in 1979, hundreds of Baha'is have been killed and thousands have been imprisoned. There are currently 115 Baha'is being held in prison solely on the basis of their religious beliefs. . . . Ayatollah Tehrani's hope is that this gift 'which will be kept by the Universal House of Justice [the international governing body of the Baha'i Faith] will serve as a reminder of the rich and ancient Iranian tradition of friendship and of its culture of coexistence.'"
Friends Talking Faith with The Three Wise Guys


Hear the varied perspectives of the Rev. Bryan Fulwider, Rabbi Steve Engel and Imam Muhammad Musri as each week they discuss how faith impacts both the simple and the complicated aspects of life. "Friends Talking Faith with The Three Wise Guys" airs on Tuesdays at 6:30 pm on 90.7 WMFE FM in Orlando. Tune in on your radio or listen online. You can also listen to any show already aired. May's programs are:
May 6: Faith and Culture: Mother's Day
May 13: Faith and Culture: Religion and Millennials in the 21st Century (the first in a two-part series recorded live at Stetson University in DeLand, Florida)
May 20: Faith and Society: Continuing the Conversation with Millennials (the second in a two-part series recorded live at Stetson University in DeLand, Florida)
May 27: Faith and Culture: Traffic Etiquette
Lust and the Death of Marriage in America: A Lecture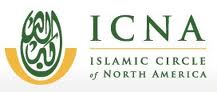 Dr. Ishaq Zahid, representing the the Islamic Circle of North America (Orlando), will present a lecture titled "Lust and the Death of Marriage in America," on Wednesday, May 14, from 7:00 to 8:00 pm, at the Alafaya Branch of the Orange County Library System (12000 East Colonial Drive, Orlando, FL 32826). The lecture, which is free to the public, will address the issue of lust–which is one of the deadly sins–and examine statistics on out-of-marriage birth, pornography, youth and sex, and blue laws. The lecture will include the Islamic teachings on lust, marriage and homosexuality. For more detail, phone 407-479-8856.
State Department Seeking Homes for Exchange Students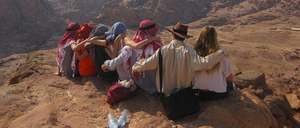 Each year American Councils for International Education sponsors some 2,000 scholarship students from the former Soviet Union, the Middle East, the Balkans, Africa or Southeast Asia, creating an opportunity for Americans to open their hearts and homes, sharing U.S. culture, gaining a new family member and promoting mutual understanding. The students come for one academic year on fully funded U.S. State Department merit scholarships. They attend the local high school of the host family and receive a monthly stipend and medical coverage from American Councils. Host families provide meals, accommodation and a nurturing, English-speaking home environment. The students are encouraged to be active in volunteering and learning about American society. Sometimes students seek a host family of a specific faith tradition. You can be part of changing the world one family and one student at a time. View a brief video explaining the program. For further information, send an email to Susan Peterson, local coordinator of American Councils. Or phone her at 407-678-4693 (home) 321-439-1105 (cell).
Religion 201 Series Concluding on Tuesday, May 6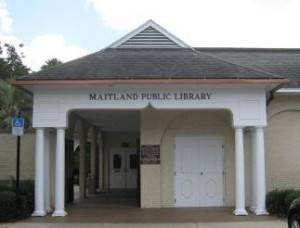 A Buddhist, a Christian and a Unitarian Universalist will address the question: "What Do Other Faiths Have to Teach You?" As we travel through life, we encounter individuals, families, communities and even nations that have practices and characteristics we particularly admire. What values and practices do you see in other faith traditions that you admire and would like to see emphasized more in your own? The program–which WILL NOT BE at the Holocaust Center as usual (because of another major event scheduled at the Jewish Community Center that evening, which would create parking problems and traffic congestion)–WILL BE at the Maitland Library (501 Maitland Avenue South, Maitland, FL 32751), less than a mile further down Maitland Avenue from the Holocaust Center. The May 6 event, which runs from 7:00 to 8:30 pm, is the final program of a nine-part series, jointly sponsored by the Holocaust Center and the Interfaith Council of Central Florida. Check the Holocaust Center website to see what other programs and events might be of interest to you.
Concerns About Clergy Taxation Unite Diverse Faiths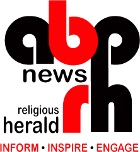 In an article titled "Diverse groups defend clergy tax break," the website ABPnews.com notes that "Christians, Jews, Muslims and Hindus may have different ideas about God, but they all agree on a tax break for clergy [which is currently] under attack by an atheist group that says it [the tax break] discriminates against the non-religious." Indeed, when a federal judge in Wisconsin declared unconstitutional the 60-year-old practice of allowing certain categories of spiritual leaders to deduct a certain amount of their income as a "parsonage allowance," response came quickly and unitedly, with dozens of religious entities filing or co-filing amicus briefs in defense of the practice as it currently exists. The suit that led to the judge's decision was filed by the Freedom From Religion Foundation (FFRF). The FFRF suit argues that the current practice "establishes" religion over non-religion because the deduction is available only to professional practitioners of religion and not to leaders of secular entities. For those interested in the history of this case, the arguments and the implications, the following articles will provide helpful background:Suit challenges tax break for clergy, Challenge to clergy tax break clears hurdle and Court strikes down clergy tax break. 
Interfaith Discussion Group to Address Topic of Sex


The topic for the monthly Interfaith Discussion to be held on Wednesday, May 14, is: "What is your faith tradition's perspective on sex?" The discussion group meets from 7:00 to 8:30 pm on the second Wednesday of each month at Adventist University of Health Sciences on Florida Hospital's main campus. The discussions are respectful, open and candid, and the participants represent a variety of faith traditions as well as those who question the validity of faith altogether. For directions to the meeting place, click here. Admission is free. Everyone is invited.
Non-Theists Becoming More Visible and Organized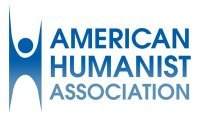 Bob Dylan sang that "the times they are a-changin'." And that was half a century ago! If it was true then, it's even more so now. One of the areas of change is the emergence of a more visible, more outspoken, more organized "non-theist" community–whether they call themselves atheists, agnostics, humanists or any number of other labels. Equipping their children to navigate through the dominant theist society in the United States has become a more pressing concern for non-theist parents. One resource created within the past two years is a website sponsored by the American Humanist Association calledkidswithoutgod.com. The website provides an assortment of resources for children, teens and parents, declaring itself to be "a site for the millions of young people around the world who have embraced science, rejected superstition and are dedicated to being Good Without A God!"
Help Alleviate Florida's Water Shortage Naturally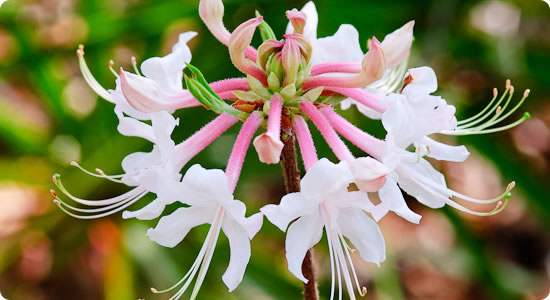 The greatest consumer of water at your home may not be the shower, the washer or the toilet. In fact, the greatest consumer of water in many homes isn't even in the home. It's the grass and other greenery around the home. But that need not be the case. By installing waterwise landscapes, the need for water can be dramatically lowered and the plants chosen will be more appropriate to Florida's climate. Click here to learn more.
Unitarian Universalists Promote Green Sancutary Program
Some groups talk. And some groups do. The Unitarian Universalist Association is trying to both when it comes to the environment. And one avenue for both talking and doing is theirGreen Sanctuary Program. They describe it like this: "The Green Sanctuary Program invites congregations to do both:
Build awareness of the significance and complexity of environmental issues.
Encourage personal lifestyle changes.
Engage in community action on environmental issues.
Strengthen the connection between spiritual practice and Earth consciousness.
Work to heal environmental injustices.
"To achieve these goals, the Green Sanctuary Program sets forth a comprehensive series of actions that integrate an Earth-oriented spirituality into congregational worship and communal gatherings. Congregation members are encouraged to learn how their personal lifestyle choices affect the environment and to explore what alternative choices are available."
Sikhs Gaining Greater Recognition is U.S. Culture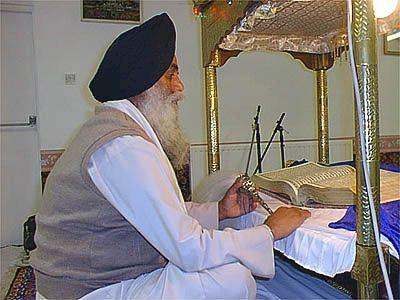 Although the Sikhs are the fifth-largest of the world's religions (with some 25 million adherents), the U.S. Sikh population is still relatively small, with an estimated 500,000. But that's enough to begin to make the Sikh presence felt. Last month, on April 10, the U.S. House of Representatives passed a resolution wishing the Sikh Americans well at they celebrated Vaisakhi, which is one of the main religious celebrations of Sikhism. It is the joyous commemoration of the creation of the Khalsa—a fellowship of devout Sikhs—by Guru Gobind Singh Ji in 1699. Central Florida has two Sikh gurdwaras (houses of worship): the Sikh Society of Central Florida (2527 West State Road 426, Oviedo, FL 32765), with services every Sunday from 11:30 am to 1:00 pm; and theGurdwara Nanaksar (2480 North Hoagland Blvd., Kissimmee, FL 34741), with services every Sunday from 11:00 am to 1:00 pm. Services in both locations are in Punjabi, with English translations of the music projected onto a screen. Services are always followed by a community meal called a langar. Visitors are invited to stay for the meal.
Now is a Good Time to Organize OCPS Partnership

Orange County Public Schools is seeking community partners–faith-based entities included–to "Adopt-a-School" and strengthen our region's schools by participating in a variety of programs:
School-Based Mentoring cultivates trusting relationships between adult role models and students, developing pro-social skills in students and a sense of belonging among their peers, families and communities.
Life-Skills Education addresses anger management, school dropout and substance-abuse issues in a school setting.
After-School and Summer Programs provide enrichment activities for students, such as basketball leagues, robotic clinics, computer labs and much more.
Or do you have some other idea of how your faith-based organization can support schools? If so, let us know.
"Adopt-a-School" is simple. Contact the OCPS Community Resources Office for more details (407-317-3323). Now is a good time to be working out the details for faith-based participation in the 2014-2015 school year.
Youngest and Oldest Most Favorable to Public Prayer
According to a report posted on the University of Southern California's Religion Dispatcheswebsite, "A new poll from Fairleigh Dickinson University's PublicMind initiative shows overwhelming support—73%—for allowing prayer in public meetings 'as long as public officials are not favoring some beliefs over another.' Just under a quarter (23%) of the 883 registered voters surveyed via landline and cell phone opposed prayer in public meetings 'because prayers by definition suggest one belief or another.'" An interesting aspect of the findings is the age-related attitudes: "While grandma and grandpa are, predictably, strongly supportive of public prayer (77% over age 60), . . . [t]he percentage in favor dropped to 69% in the age 30-44 group, though younger adults, age 18-29, were right up there with gram and pap at 75%." The pollsters speculate that the high favorability rating among the youngest group may be based more on the "whatever" attitude prevalent among that age rather than strong feelings about the desirability for prayer to start public meetings.
Have Your Questions About Islam Answered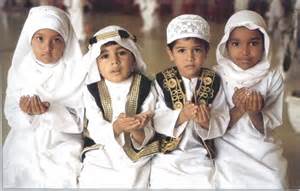 Here are three options to learn more: 
(1)
 The 
Islamic Center of Orlando
 is sponsoring an open house at 6:30 pm every Wednesday night to answer the public's questions about the Islamic faith. And it's being done in a relaxed and casual setting "over a cup of coffee." They're even providing the coffee! The question-and-answer events will be held in the dining room of the 
Muslim Academy of Orlando
 (MAGO), situated at 11551 Ruby Lake Road, Orlando, FL 32836 (just off Apopka-Vineland Road, near Lake Buena Vista). For more detail or to make a reservation, phone 
407-495-6139
. 
(2)
 Every Saturday from 10:00 am to 1:00 pm at the 
Islamic Society of Central Florida
's Center for Peace (1021 North Goldenrod Road, Orlando, Florida 32807) you can learn about Islam and Muslims from Muslims. The sessions include in-depth discussions, film presentations, field trips and much more. The goal is to help build a community based on acceptance and respect. 
Register here
. For more detail, phone 
407-273-8363
. 
(3)
 On the fourth Saturday of every month, the Islamic Society of Central Florida hosts an "Open House Invitational" at which you can learn about Islam and the Muslim community from the Muslims themselves. The event Includes a presentation, a question-and-answer time, an international dinner, a tour of the mosque, and more. The event is conducted at the Center for Peace at the headquarters of the Islamic Society of Central Florida (1021 North Goldenrod Road, Orlando, Florida 32807).  A tour of the mosque will be conducted at 5:30 pm, followed by the rest of the program. Register at
Eventbrite
.
Your Tax-Deductible Contributions Always Appreciated
Despite what you've been told, death and taxes aren't life's only certainties. There's at least one more: Nonprofits are always looking for contributions to sustain the good work they're doing. The Interfaith Council of Central Florida, Friends Talking Faith With the Three Wise Guys radio program, Building US and the just-emerging InterDiversity Institute–all of which work closely together–invite those who are blessed by the contribution we make to the community to help us in return. All contributions are tax-deductible and may be sent to: PO Box 3310, Winter Park, FL 32790-3310. Indicate which of the four entities above you wish to receive the benefit of your gift.
Buddhist Reflection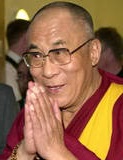 This is my simple religion. There is no need for temples; no need for complicated philosophy. Our own brain, our own heart is our temple; the philosophy is kindness.–Dalai Lama