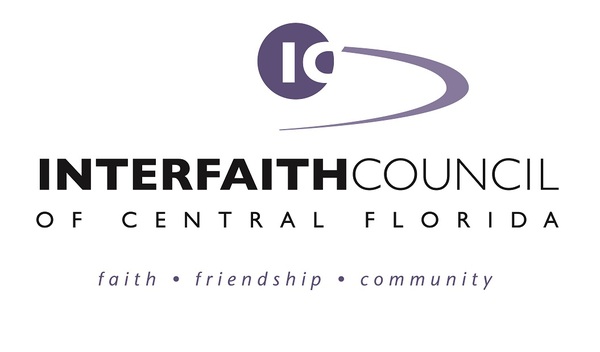 NEWSLETTER  –  SEPTEMBER  2014
---
Community Commemorating Civil Rights Act's "50th"
An array of Central Florida organizations are hosting events to highlight the significance of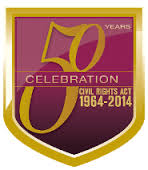 events that happened 50 years ago in 1964, the year of the passage of the Civil Rights Act, and a year full of civil-rights history in general. The number of entities paying tribute to that historic year was enhanced when this past April the Holocaust Center (851 North Maitland Avenue, Maitland, FL 32751) invited dozens of community organizations to meet at the Valencia College Collaborative Design Center (West Campus) to brainstorm about ways their respective organizations could commemorate the events of 1964, appropriately celebrating progress made while candidly addressing areas where equal treatment still eludes. "While the last fifty years have brought us some remarkable changes, we acknowledge that there are still divisions of race, religion, culture and status that must be addressed," the letter of invitation noted. The four prime goals set before the community organizations by the Holocaust Center were to "educate, celebrate, commemorate, act." Some of the many scheduled events were held close to the time of the 50th anniversary of the Civil Rights Act (July 2), but many more are slated for this fall, as you'll note while reading through this newsletter. Many of the events are collaborative efforts between community organizations.
"Friends Talking Faith" with The Three Wise Guys


Hear the varied perspectives of the Rev. Bryan Fulwider, Rabbi Steve Engel and Imam Muhammad Musri as each week they discuss how faith impacts both the simple and the complicated aspects of life. "Friends Talking Faith with The Three Wise Guys" airs on Tuesdays at 6:30 pm on 90.7 WMFE FM in Orlando. Tune in on your radio or listen online. You can also listen to any show already aired. September's programs are:
September 2:   Faith and Aging: Memory Care (Guest: Dr. Martin Hamburg)
September 9:   Faith and Aging: Brain Health (Guest: Ms. Beverly Engel)
September 16: Faith and Aging: Living to 100 (Guest: Dr. Des Cummings)
September 23: Faith and Culture: The Popular New Pope Francis                                            (Guest: Bishop John Noonan)
September 30: Faith and Politics: 50th Anniversary of the Civil Rights Act
WP Health Foundation sponsors Events Regarding Aging


You know that old saw about the only two certainties in life–death and taxes. Well there may be one other certainty–aging. We all age. (Though maybe taxes are what cause it!) Aging is no respecter of religion, race, ethnicity, culture, gender or any of the other labels that categorize us. Which is all the more reason why the Winter Park Health Foundation is trying to ensure that aging is as enjoyable and non-traumatic as possible. Here are three exciting things the foundation is sponsoring currently: (1) The movie Alive Inside. View the trailer for this critically acclaimed documentary, which demonstrates the healing power of music. Alive Inside will come to the Regal Cinemas at Winter Park Village on Friday, September 5. Check the local theater's schedule for screening times. (2) Active Aging Week. September 21 to 27. Events are free and open to adults age 50 and over (though some require a reservation). Learn more and check out the entire range of activities. (3) Arts and Wellness Symposium. Thursday, October 2. Gain awareness, experience and information about how each of us can plan for and look forward to a future rich in potential and inspiration as we age and care for others. Click here for more information.  
Enzian Theater to Screen Civil-Rights Film Booker's Place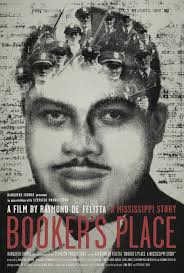 First some background: In 1965, NBC filmmaker Frank DeFelitta was inspired to create a documentary–Mississippi: A Self Portrait–about racism in the American South. One of the subjects he interviewed was Booker Wright, an African-American waiter who worked in a restaurant for whites only. Wright spoke openly about racism, and the broadcast of his remarks had catastrophic consequences for him and his family. Booker's Place: A Mississippi Story, directed by the son of Frank DeFelitta and co-produced by one of Booker Wright's grandchildren, revisits the past through interviews with those who lived in the community. The interviews address African-American life in the 1960s, Booker Wright's life after the airing of the original documentary and the ongoing legacy of racism in America. Enzian Theater (1300 South Orlando Avenue, Maitland, FL 32751) will screen Booker's Place on Sunday, September 7, at 12:00 noon.  Tickets ($10 each) may be purchased online here.
Get Legal Aid at Orange County Bar Association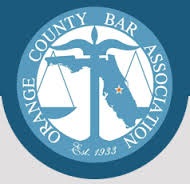 The Legal Aid Society and the Orange County Bar Association are trying to get the word out to the community about a variety of free services being offered that can be of great help in a variety of personal crises. They've decided that one good way to spread the word is through clergy and staff at various faith-based organizations. Not only can the information be of help to members, but it can also help those from the community who come to houses of worship seeking assistance. For all Orange County homeowners in foreclosure, the Orange County Bar Association offers a free, weekly attorney seminar.  Please call 407-649-1833 to attend. For Orange County residents facing foreclosure or any other housing challenges such as landlord/tenant problems, they may qualify for free legal help from the Legal Aid Society. Call 407-841-8310 for assistance.
Interfaith Discussion, Wednesday, September 10


The topic for the monthly Interfaith Discussion on Wednesday, September 10, is: "What do the free-exercise and non-establishment clauses of our U.S. Constitution's First Amendment really mean? What are the dangers when religion and state merge? Does your faith tradition take a position on how religion and government should relate?" The discussion group meets from 7:00 to 8:30 pm on the second Wednesday of each month at Adventist University of Health Sciences on Florida Hospital's main campus. The discussions are respectful, open and candid, and the participants represent a variety of faith traditions as well as those who question the validity of faith altogether. For directions to the meeting place, click here. Admission is free. Everyone is invited.
Rollins College Offers Lifelong Learning Classes
Are you 50 years of age or older and have a bucket list of things you want to learn? Then the Rollins Center for Lifelong Learning may be just the thing for you. During September, October and November, RCLL will once again offer an array of classes that address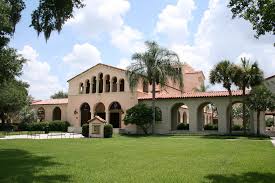 subjects ranging from Art to History to Estate Planning to Comparative Religion to Health to Cooking and much more. In fact, the array of classes is truly amazing. Each class costs $60, but there are a limited number of scholarships available to help those on highly limited incomes. Classes fill up, so register as soon as you know which class/classes you'd like to take. Questions may be directed to Dr. Jill Norburn.
RCLL Class: "Getting to Know My Non-Christian Neighbors"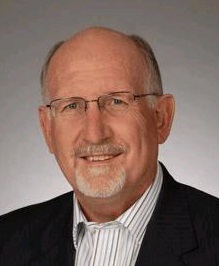 Following is the description of a class offered by the Rollins Center for Lifelong Learning: A few decades ago, the odds were overwhelming that the family moving into the house next door would be Christian. The only question was whether they'd be Baptists, Catholics, Methodists or some other denomination. But those odds are changing. Although self-described Christians still account for more than 75 percent of the U.S. population, other faith traditions are on the increase. And the fastest-growing religious affiliation in the U.S. is "no religious affiliation." So just what is the respective worldview of these other faith/no-faith groups? Why not let them speak for themselves? At each class session, hear two presenters give a lively half-hour overview of the main features of their respective faith traditions/worldviews. Then you as a class will have half an hour to ask them questions. In all, you'll hear eight presenters from eight faith traditions/worldviews: Baha'i, Buddhism, Hinduism, Humanism/Atheism, Islam, Judaism, Sikhism and Unitarian Universalism. James Coffin, Executive Director of the Interfaith Council of Central Florida, will serve as the class convener, and moderator of the question-and-answer periods. The dates for the classes are (all Mondays): September 8, 15, 22 and 29, from 2:00 pm to 3:30 pm. The classes will be held at Winter Park Towers (1111 South Lakemont Avenue, Winter Park, FL 32792). For more detail and to register, go to the news item above and follow the various links provided.
Victim Service Center Plays Unique Role in Community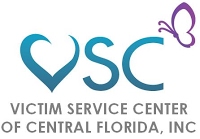 Many people encounter reports of violent crime in the media, but they don't really expect to become victims of such crime. So when a crime is perpetrated against them, they're often ill-informed as to the steps to take. And if the crime is sexual in nature, they're not only ill-informed but often hesitant to seek help, afraid that their name and photo will get into the news, that they'll be blamed, or that they'll be grilled in court. This is where the Victim Service Center plays its unique role. In the case of rape, the counseling provided by the center is truly and totally confidential. By statute, the counselors cannot be subpoenaed to reveal the information disclosed to them. But counseling is only one of the wide range of services provided by the Victim Service Center. Religious leaders, educators, law enforcement and ordinary citizens should make themselves conversant with this valuable community agency. And a good place to start would be to read about the services they offer and the helpful information they have to share.
Lecture Will Compare Jim Crow and Nuremburg Laws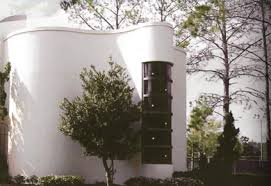 The Holocaust Center (851 North Maitland Avenue, Maitland, FL 32751) is inviting the general public to a Teacher Forum lecture titled "In The Shadow of Jim Crow: A Challenging Perspective on the Nuremberg Laws," which will be presented by Holocaust Center resource teacher Mitch Bloomer at 6:00 pm on Thursday, September 11. The parallels between Jim Crow laws and Hitler's Nuremberg Laws are striking. (Click here for an eye-opening quiz.) Was the similarity a coincidence? Or did our nation's race-based laws have an impact on Germany's decision to institute similar laws? Civil-rights activism in the 1960s had an impact on changing and removing discriminatory legislation. Did German citizens have the same opportunities? Hear answers to these questions and more. For more detail and to RSVP, email or phone (407-628-0555 ext 283) Mitch Bloomer.
Holocaust Center to Open Civil-Rights Exhibit Sep 14
The preceding headline may be a misnomer–because in some ways the Holocaust Center's autumn exhibit is actually about the absence of civil rights. Indeed, the absence of human civility. Titled "Hateful Things," the exhibit, which has been created and circulated by the Jim Crow Museum of Racist Memorabilia, contains labels, advertisements, postcards and other printed materials that show the appalling lack of sensitivity that was, until relatively recently, accepted in American culture. The derogatory images and stereotypes provide a sickening yet compelling example of the power of propaganda to marginalize and dehumanize others. The exhibit will be formally launched with a reception at the Holocaust Center (851 North Maitland Avenue, Maitland, FL 32751) on Sunday, September 14, from 2:00 to 4:00 pm. The event will include a presentation by Dr. Marvin Newman, a retired member of the faculty at Rollins College, where he taught for 50 years. He'll share his personal experiences of dealing with prejudices and bigotry, and highlight the lessons that can be learned from our uncomfortable past. The reception is free and open to the community. To ensure adequate seating, RSVPs are encouraged though not required. Phone 407-628-0555  or send an email.
Global Peace Film Festival Coming September 16-21
September is the month for Central Florida's annual Global Peace Film Festival. This is the

12th year the film festival has stimulated thought and action on socially and morally important issues. So plan to take advantage of as many of the movies as possible. The films, the venues, the discussion opportunities–they're all in place and ready for you.Click here for screening schedules, screening venues and details of discussions and panels. Click here for the list of films, their descriptions and much more. Don't miss out on this highly informative and thought-provoking opportunity. To learn more about how the Global Peace Film Festival came about, and to meet the person whose single-mindedness not only got it off the ground but has kept it going, click here.
Peace and Justice Initiative Goes All Out for Peace Week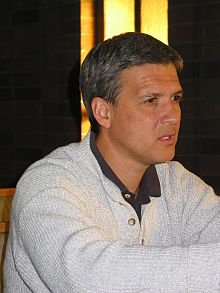 Valencia's College's Peace and Justice Initiative is indeed taking the initiative to work for peace during Global Peace Week and the Global Peace Film Festival. PJI has an impressive number of programs planned, with events of substance each day from Monday, September 15, to Friday, September 19. And the good news is that the public is invited. Definitely check out what's happening and choose what fits your interests and schedule. But if you have time to attend only one of PJI's events, then go to the Valencia College's West Campus on Thursday, September 18, at 6:30 pm for the free screening of the movie about Carl Wilkens titled I'm Not Leaving. It's the story of the only American–a development and relief worker–who didn't flee Rwanda during the 1994 genocide. Wilkens himself will conduct a question-and-answer period following the screening of the movie. Which, by the way, will be in Room 105 of the West Campus's Health and Science Building.
"Courage to Remember" Exhibit at Orlando Christian Prep


The non-profit Foundation For California is inviting the public to view its "Courage to Remember" exhibit on Wednesday, September 17, at 1:30 pm in the Smith Worship Center on the campus of Orlando Christian Preparatory (500 South Semoran Blvd. Orlando, FL 32807). Admission is free. This Holocaust exhibit, created by the Simon Wiesenthal Center, consists of 42 panels that provide a historical account of the Nazis' murderous campaign in which 6 million Jews and millions of others (political dissidents, POWs, Slavs, Gypsies, homosexuals, the mentally ill and others) were killed between 1933 and 1945. Several community leaders will take part in the official opening of the exhibit, including a Holocaust survivor.
Interfaith Council Sponsoring Film Every Three Seconds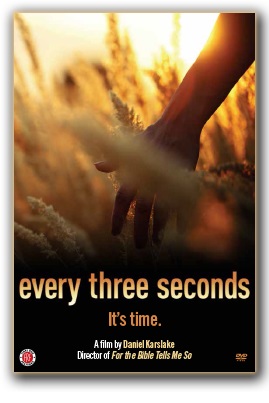 Every year the Interfaith Council of Central Florida sponsors one of the movies at the Global Peace Film Festival, providing some kind of faith-based response or panel discussion at the movie's conclusion. The film chosen this year, Every Three Seconds, is a sobering expose of the pervasiveness of poverty and the resultant destruction not only of life quality but life itself. Worldwide, someone dies from hunger and extreme poverty every three seconds. The problem is huge. But as the film demonstrates, ordinary people can make a difference. The man behind the movie, award-winning filmmaker Daniel Karslake, will speak after the screening and take questions from the audience. The film will be shown at the Bush Auditorium on the campus of Rollins College (1000 Holt Avenue, Winter Park, FL 32789) at 5:00 pm on Sunday, September 21. Click here for a Rollins College campus map. Bush Auditorium is location number 100 on the map.
Stand Up for Peace 5-K Run Set for September 21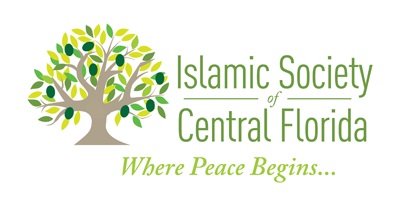 Do you ever feel powerless to make a difference in a world full of turmoil? It's easy to 
hope
 for peace, but it's better to 
work 
for it. So if you're serious about peace, why not participate in the 5-K Peace Run on September 21? Support the causes you're passionate about. 
Register
 today. The 5-K run starts at 8:00 am. From 9:00 am to 1:00 pm there will be food and fun events for the whole family. The Peace Run, sponsored by the Center for Peace at the 
Islamic Society of Central Florida
, will be held on the Sanford/Lake Mary Campus of 
Seminole State College
 (100 Weldon Blvd, Sanford, FL).
"Suitable Airs" Concert to Commemorate Civil Rights Act


On Sunday, October 5, at 6:00 pm, the Negro Spiritual Scholarship Foundation will present its annual Suitable Airs concert at Macedonia Missionary Baptist Church (412 East Kennedy Blvd.) in historic Eatonville. This year's annual production–along with numerous other Central Florida events–will focus on the 50th anniversary of the passage of the Civil Rights Act. Winning vocalists of the NSSF's Grady-Rayam Prize will present a recital of arranged Negro spirituals for the first half of the concert, accompanied by Mr. Robin Stamper on piano. The second half of the program will take the form of a set of narrations and Negro spirituals appropriate to the civil-rights era. Readers representing Law, Business, Schools and Faith will provide commentary. Noted composer, singer and pianist Gale Jones Murphy will be the featured musical artist. In what has become a Suitable Airs tradition, the audience will join in the singing of favorite Negro spirituals. Learn more about the program and how you can help ensure its success.
OCPS Seeks Faith-Based Help for 2014 Day of Service
The Faith-Based Advisory Council of Orange County Public Schools is once again hosting a Day of Service, bringing together a range of Central Florida faith-based organizations with public schools for campus beautification efforts as part of the National Day of Service activities. Day of Service opportunities are slated for Friday and Saturday, October 24 and 25. The Faith-Based Advisory Council is asking all area faith-based organizations to participate. Last year, the Hunter's Creek Stake and Orlando South Stake of the Church of Jesus Christ of Latter-day Saints participated in the Day of Service by sending hundreds of volunteers each to Cypress Park Elementary and Palmetto Elementary schools. Some of

the services they provided included: clean up of landscaping, planting new sod and plants, painting murals in the cafeteria, organizing teacher classroom supplies and, for their youngest volunteers, writing words of encouragement on cards for students. To find out how your faith-based organization can participate in the Day of Service 2014, or how it can adopt an OCPS school, please visit the OCPS website or phone 407-317-3323.
Your Tax-Deductible Contributions Always Appreciated
The Interfaith Council of Central Florida, Friends Talking Faith With the Three Wise Guys radio program, Building US and the just-emerging InterDiversity Institute–all of which work closely together–invite those who are blessed by the contribution we make to the community to help us in return. All contributions are tax-deductible and may be sent to: PO Box 3310, Winter Park, FL 32790-3310. Indicate which of the four entities above you wish to receive the benefit of your gift.
Unitarian Universalist Reflection


"To grow restless with who we are helps us move toward our ideals. Perfection is impossible, but we all have the potential to be more patient, more compassionate, more open-minded."
–Stephen Shick (Unitarian Universalist peace activist, reformer, clergy, author of Be The Change: Poems, Prayers and Meditations for Peacemakers.